Bolton Option 3 Landowners Group
The Town has received a proposed Official Plan Amendment application.
A resident's meeting scheduled for June 10, 2021
Current Status
Property Description
The subject lands is located on the East Side of The Gore Road, North Side of King Street and East and West Sides of Humber Station Road.
Town File Number(s): POPA 2021-0002
Project Name: Glen Schnarr and Associates Inc. on behalf of Bolton Option 3 Landowners Group
Location - Ward 4
0, 14155, 14211, 14275 and 14389 The Gore Road; 0, 7640, 7816 and 7844 King Street; 0, 14100, 14166, 14196, 14206, 14226, 14259, 14275, 14287, 14305, 14361, 14384, 14396, 14411 and 14436 Humber Station Road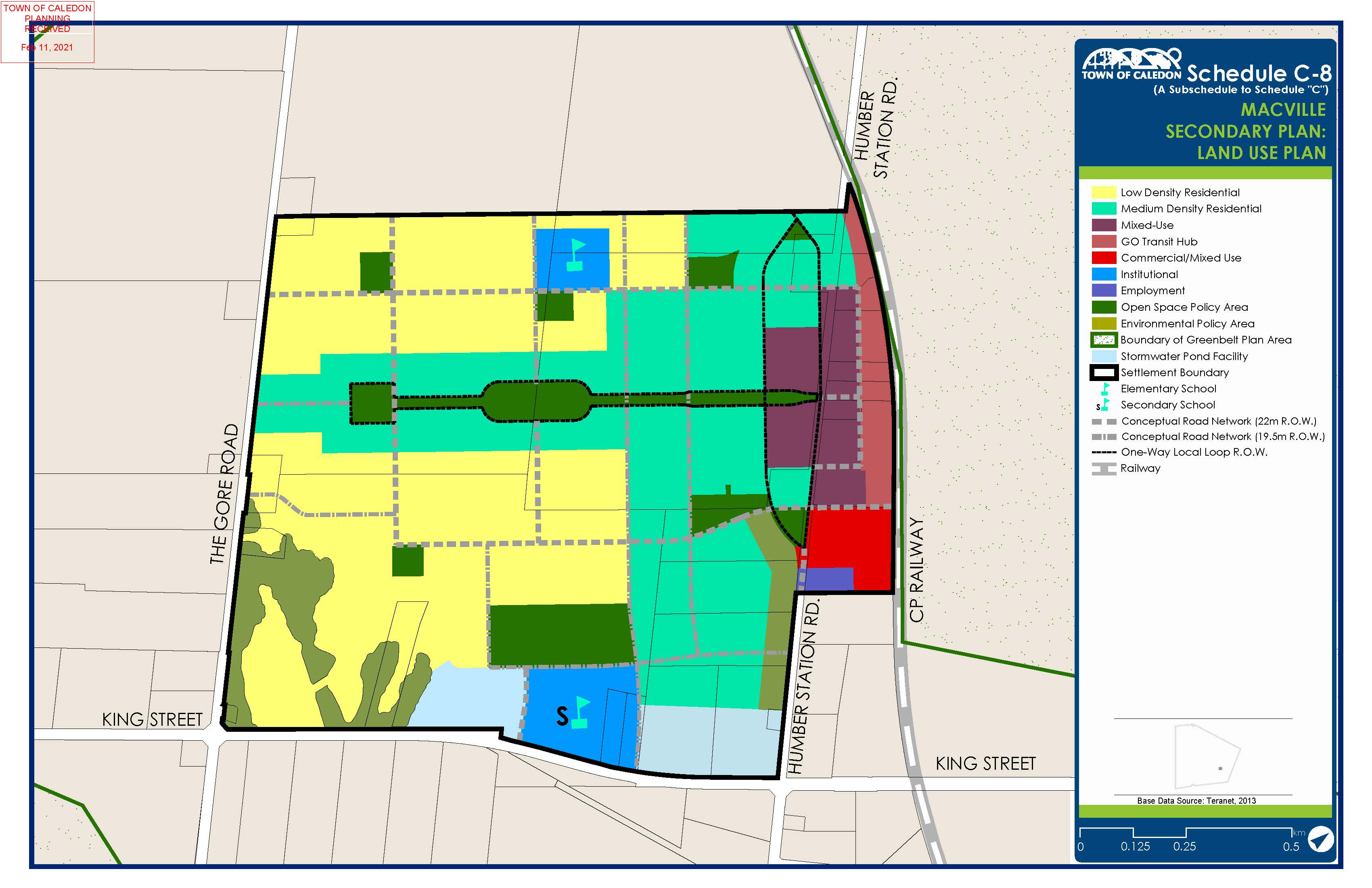 Official Plan Amendment
The Official Plan Amendment proposes to amend the designation from Prime Agricultural Area to establish a secondary plan area to permit a range of residential, commercial, mixed uses, institutional, open space, environmental policy area and transit hub uses on this property.
The Town is undertaking a plan to identify the principles of planning and development for the various Bolton Residential Expansion Study lands. This plan will guide the review and direction of the development applications, including this application and therefore amendments may be required to achieve these principles.
Those lands located outside of the 2031 settlement boundary will be subject to a comprehensive Municipal Comprehensive Review (MCR) process currently being undertaken by the Region of Peel and to be approved by the Province. The settlement boundary expansion areas and the ultimate population and jobs to 2051 are to be determined through that process. This amendment will be required to conform to the resulting direction and policies of the approved MCR.
There are lands subject to the Minister's Zoning Order which are not included in the proposed amendment application. It is to be noted that the configuration and limits of the lands subject to this proposed amendment are yet to be determined and may require changes to the proposed amendment.
Updates and Notices
Notices
Material Submitted
Application Form
101 – Landownership Map
Stage 1 Archaeological Assessment of the Bolton Option 3 Official Plan Amendment
Macville Urban Design and Architectural Design Guidelines
Contact us, or make an appointment to visit Town Hall to view studies not available online, or previous versions.
Lead Planner
Stephanie McVittie, Acting Manager, Development Review Services
905.584.2272 x. 4253
stephanie.mcvittie@caledon.ca
Additional resources
For more information about this matter, or to provide comments, feedback or ask questions, please contact the Lead Planner at Town Hall from Monday to Friday, 8:30 a.m. to 4:30 p.m.