1 Victoria Street
The Town has received a proposed Zoning By-law Amendment application.
Current Status
Property Description
The subject lands are located at 1 Victoria Street, located on Victoria Street between King Street and Agnes Street in Alton.
Town File Number(s): RZ 2021-0002
Project Name: Gary Grant on behalf of Stan Yokum
Location - 1 Victoria Street, Ward 1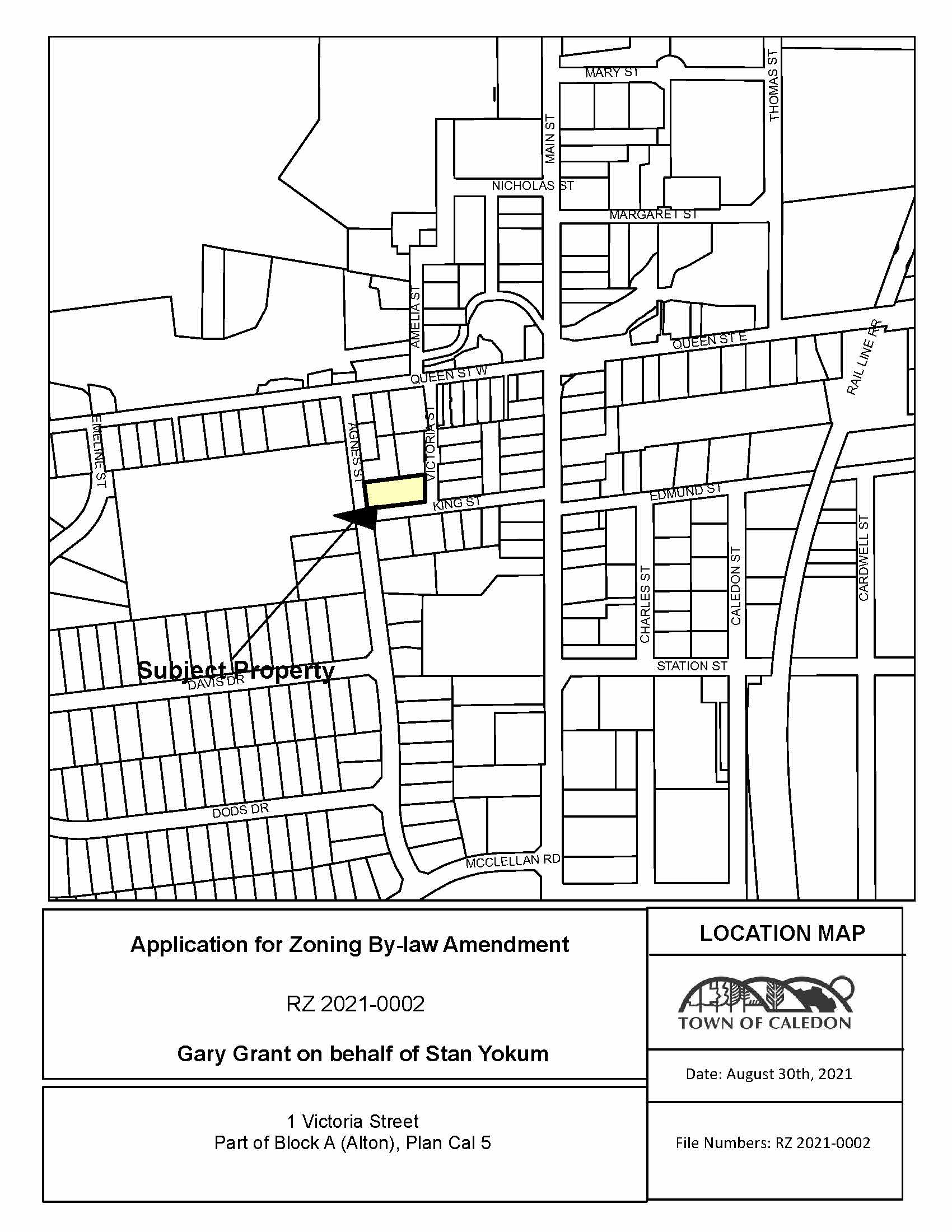 Zoning By-law Amendment
The Zoning By-law Amendment proposed to amend the zoning of the property from Rural Residential (RR) to Rural Residential – Exception XX (RR-XX) to implement the proposed development. The intent of the site specific standards being proposed is to facilitate the development of three (3) lots each with a detached dwelling.
Updates and notices
Lead planner
Valerie Schmidt, MCIP, RPP, GSP Group
On Behalf Of Development Review Services, Planning Department, Town of Caledon ​
519-569-8883
vschmidt@gspgroup.ca
Additional resources
For more information about this matter, or to provide comments, feedback or ask questions, please contact the Lead Planner at Town Hall from Monday to Friday, 8:30 a.m. to 4:30 p.m.