We are open!
(Updated: June 23, 2020)
Town Hall and the Animal Shelter will reopen on June 29, 2020, for service by appointment only. Summer camp registration also begins on the same date.
To book an appointment you will need an account.
Set up an account
How to set up an account
Go to our online registration page
Click on the 'Create an Account' button at the bottom of the Log In Box
Fill out the 'Not a Member Yet?' page. Once all the fields have been completed, click or press the blue Submit button at the bottom. You will then receive an email from PerfectMind with a temporary password.
Click or press the link in the email, and log in with your username and temporary password.
You will then be asked to reset your password. (Passwords must be at least six characters long; contain at least one lower case character, one upper case character and one number.)
Once you click or press 'Save' a notification will appear that your password was successfully changed.
That's it! You are now ready to book an appointment for the services below.
Services
Our online booking service starts June 25, except where noted below. Town Hall and the Animal Shelter open June 29.
Animal Shelter
Days: Mondays and Wednesdays
A maximum of two people per appointment.
Please note: To book an appointment please call 905.584.2272 x. 4698.
Building Services
Days: Mondays and Wednesdays
A maximum of two people per appointment.
Only building permit applications will be accepted at these appointments.
Building permits: now online!
You can now apply online for most building permits. (For paper applications, please send them to the Town of Caledon's Building Division.)
By-law complaints
Days: Monday to Friday
A maximum of two people per appointment.
Caledon Public Library
Caledon Public Library (CPL) is offering contactless pick-up for materials and resources placed on hold at the the Albion Bolton, Caledon Village and Margaret Dunn Valleywood branches. Drop boxes are also open for returns at all branches. Full details are available.
The library will expand its services to include additional locations and some limited public access to select branches in the coming weeks. More information will be provided as plans and timelines are confirmed.
CPL's virtual branch remains available 24 hours a day, 7 days a week with a wide array of free services and resources for all ages.
Marriage licenses
Days: Tuesdays and Thursdays
A maximum of two people per appointment (for Caledon residents only).
Parks
Playground equipment remains closed. All parks are now open including the following amenities:
Basketball, bocce and tennis courts

The off-leash dog park on Coleraine Drive

The BMX/Pump Track in Alton and the Skate Park in Bolton

Parking lots at trailways on Creditview Road (Cheltenham), McLaughlin Road (Inglewood) and The Gore Road

Sports fields are open for leisure use only – no organized sports or leagues
Payments
You can now pay your property tax, purchase a burn permit or deposit securities (for a construction project) at Town Hall.
Planning and Development
Days: Mondays and Wednesdays
A maximum of two people per appointment.
Only matters related to planning and development will be discussed at these appointments.
If you have questions or inquiries related to building services, please book a separate appointment.
For those who have questions and inquiries related to planning, development and building services, consider scheduling back to back appointments the same day.
Development applications: now online!
Development applications can now be submitted online.
Recreation facilities
Recreation facilities remain closed and will re-open as amenities become available.
Select facilities will open for a modified summer camp starting July 20. Only camp staff, campers and their parents will be able to access these facilities.
Select swimming pools will likely re-open in August, if it is safe to do so.
Splash pads and pools
Splash pads in Adam Wallace Park, Caledon East Park, Dennison Park and RJA Potts Memorial Park are now open.
Pools will likely re-open in August.
Summer Camp
Camp Caledon is designed to offer a safe camp experience while enjoying what camp is all about - FUN! This year's camp will look and feel different but the creative and energetic staff are adapting things to ensure safety for everyone. This camp will offer a variety of different activities, outdoor play, active games, and creative crafts. Additional staff will be in place to maintain physical distancing and enforce safety measures.
Please note: registration opens on June 29 at 8:30 a.m.
Ages: 4 to 12
Locations:

Albion Bolton Community Centre
Caledon Centre for Recreation and Wellness
Mayfield Recreation Complex

Time: 8:45 a.m to 5:15 p.m.
Cost: $189
First day of camp: July 20
Book an appointment (starts June 25)
Keeping everyone safe
When you visit Town Hall, health and safety measures will be in place to protect you and staff.
Questions you will be asked
Before entering Town Hall you will be screened at the main entrance.
Do you have any of the following symptoms: cough, fever, difficulty breathing?
Have you had close contact with a confirmed or probable case of COVID-19?
Are you awaiting test results for COVID-19?
Have you travelled outside of Canada in the past 14 days?
Have you been in contact with someone who is ill?
Have you been in contact with anyone who has travelled outside of Canada in the past 14 days?
If you answered yes to any of these questions, you will not be permitted into Town Hall.
What you can do to stay safe
When you visit Town Hall we strongly advise you to:
Wear a mask
Practice physical distancing: stay 6 feet (2 metres) apart
Wash your hands frequently
Avoid touching your face
If you feel sick or have any COVID-19 symptoms cancel your appointment and visit Peel Public Health for more information.
COVID-19 Updates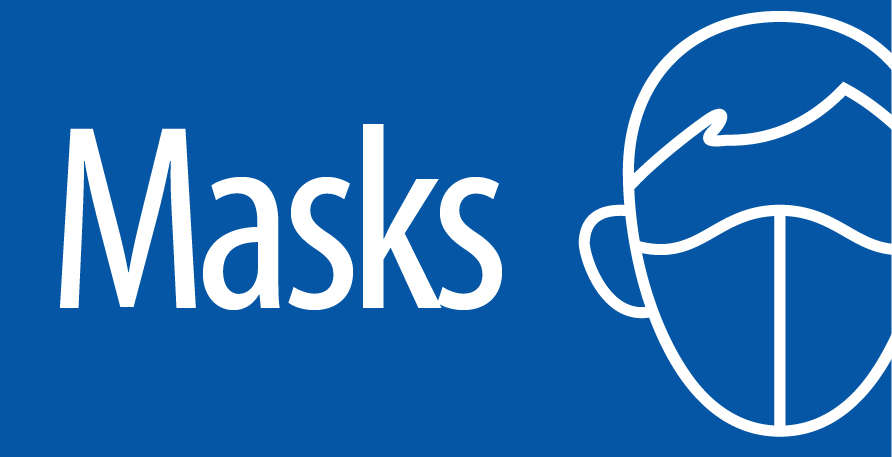 Get the latest about the Town of Caledon and COVID-19.
Social media
Follow @Your Caledon on Twitter and Facebook
Newsletter
Questions?
Write to us: covid@caledon.ca.
Links