Public Notices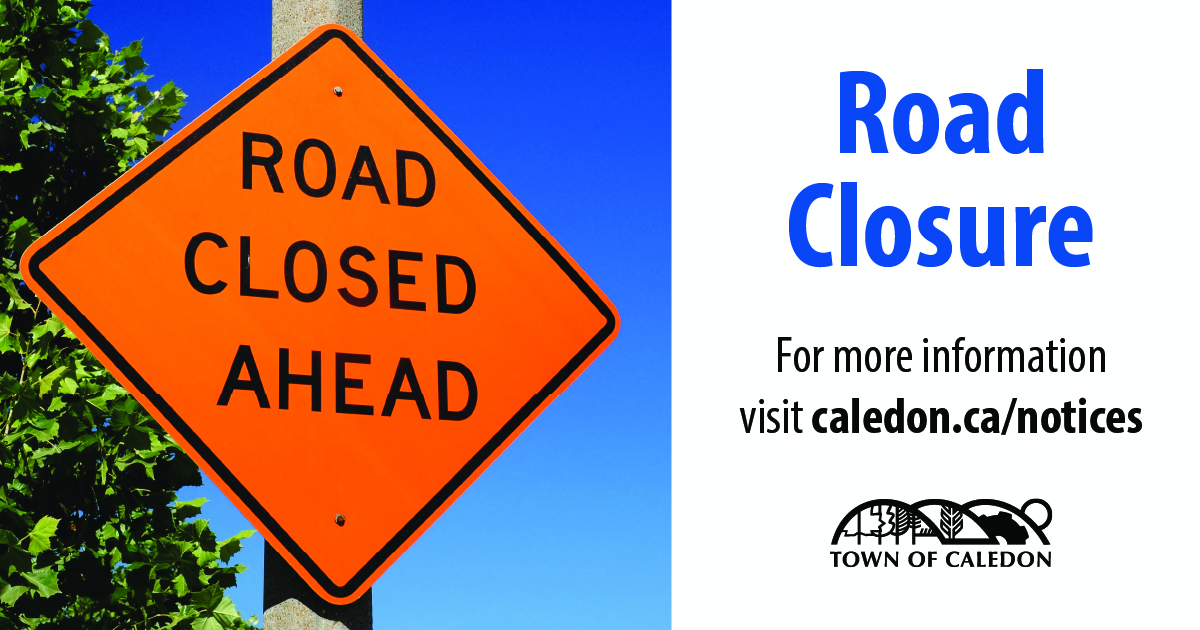 Posted on Monday, July 26, 2021 09:20 AM
Matson Drive will be closed for road rehabilitation. This includes improvements to the base of the road, new pavement and enhancements to roadside drainage.
EXPECTED START: August 2, 2021 | EXPECTED END: September 17, 2021
Only local traffic will be permitted during construction. Access for school buses, emergency services, mail, and waste disposal vehicles will be maintained during this project.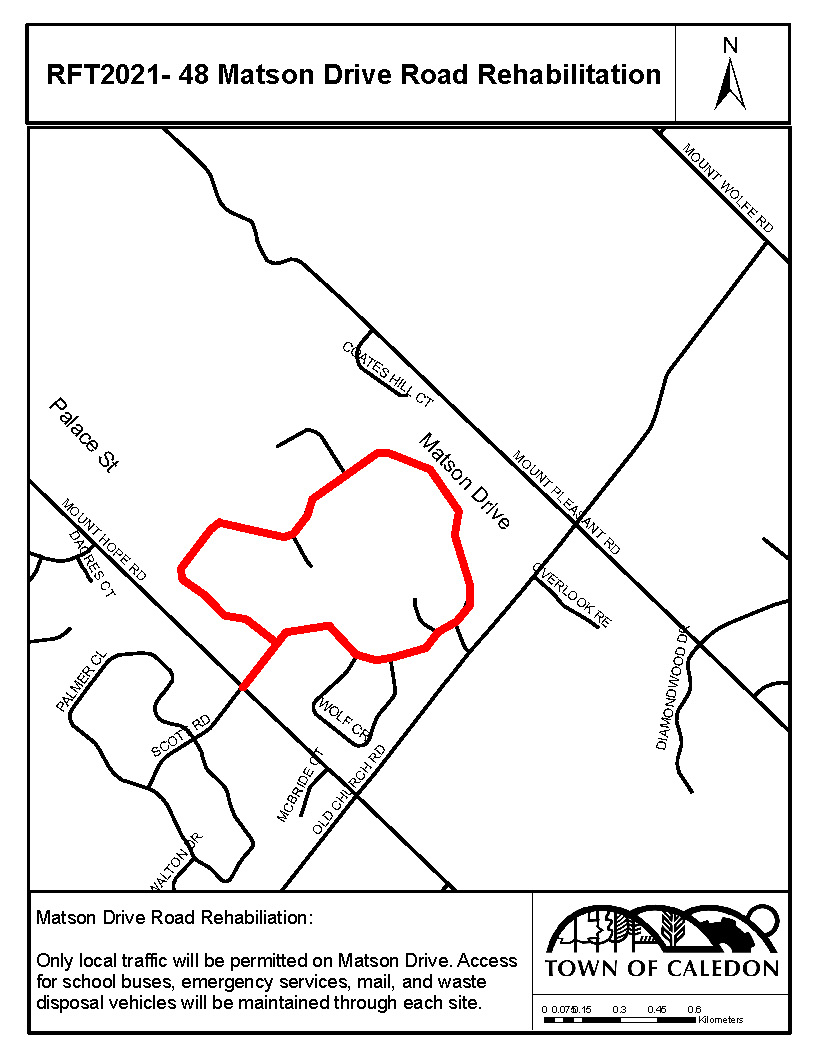 Stay up-to-date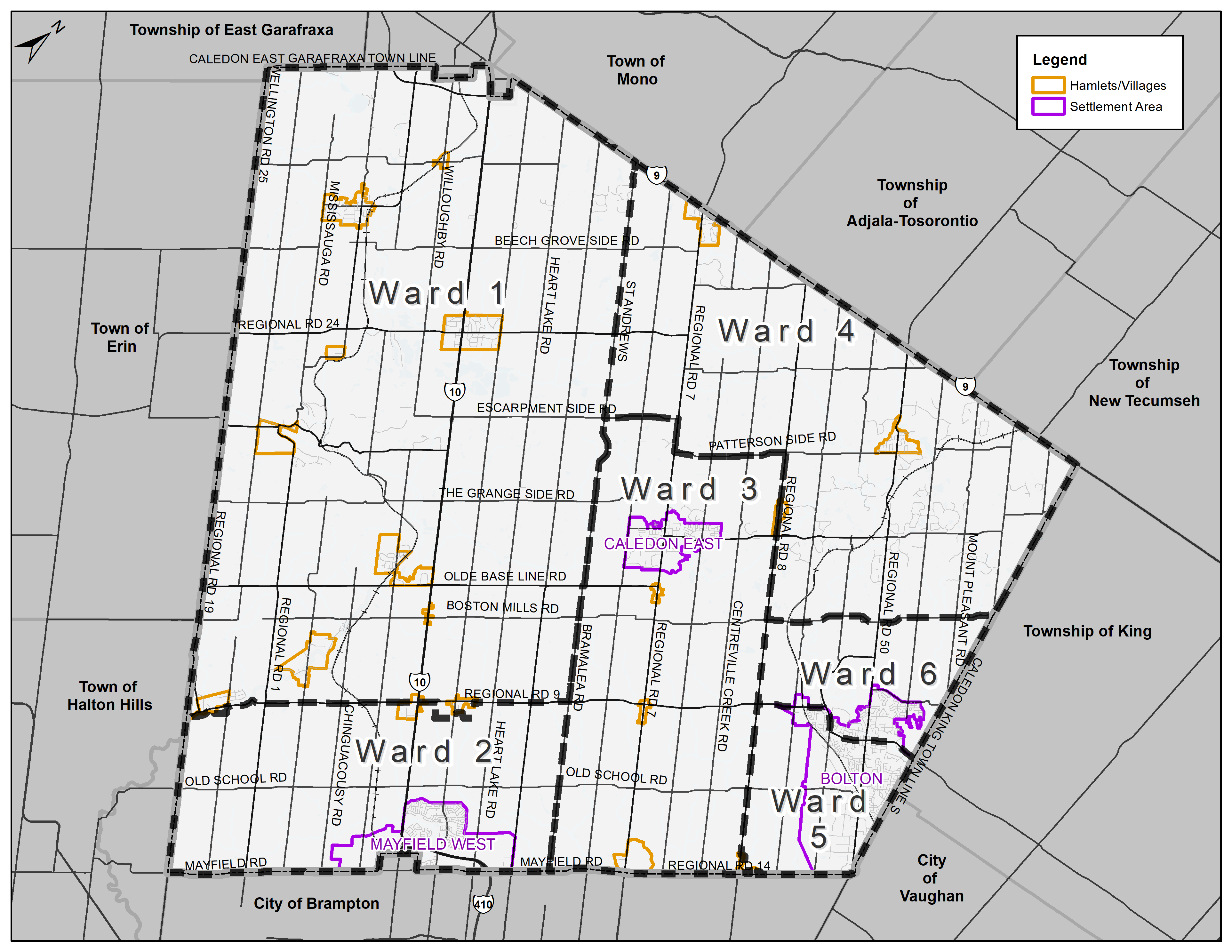 Posted on Friday, July 23, 2021 10:16 AM
In preparation for the 2022 Municipal Election, over the past year the Town of Caledon reviewed its ward boundary structure to ensure it serves the community and provides effective representation.
At the July 13, 2021 Town Council Meeting, a By-law was passed to update the Town's ward structure for the first time in 27 years. The changes to the wards will come into place for the 2022 Municipal Election, subject to an appeal.
New Ward System
The new structure will include six wards with one Local...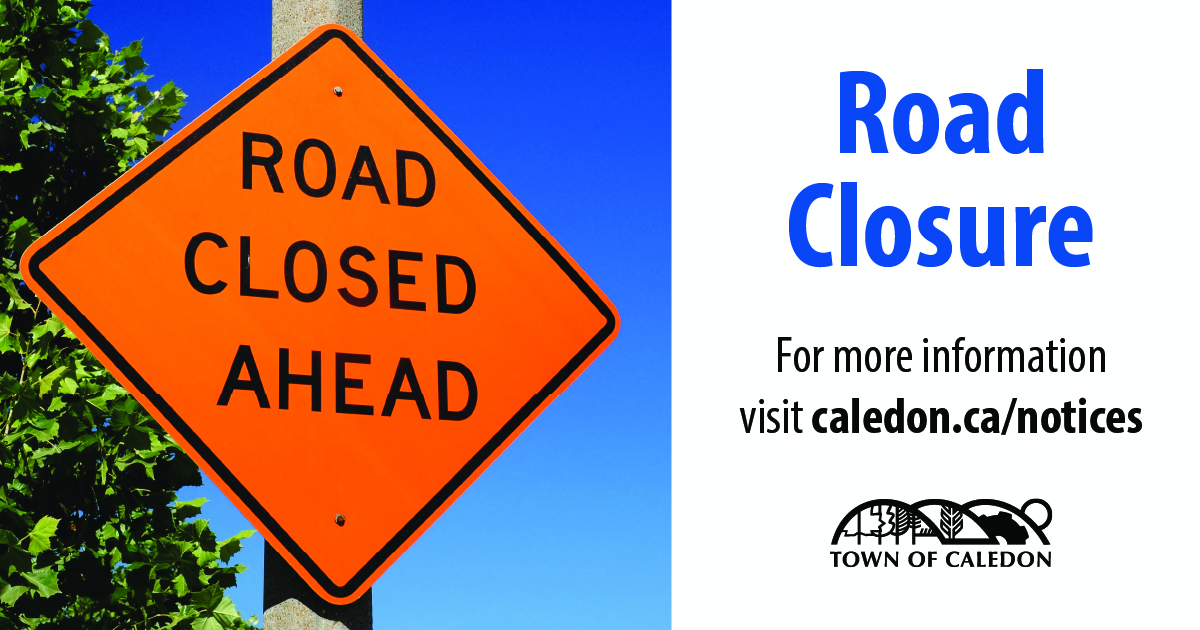 Posted on Friday, July 16, 2021 12:08 PM
Humber Station Road will be closed between Old Church Road and Patterson Side Road for road construction that includes new asphalt lanes and paved shoulders along with improved roadside ditching.
The road will be open to local traffic only, for the duration of the project.
ANTICIPATED START: July 26, 2021 | ANTICIPATED END: October 31, 2021

Stay up-to-date
Posted on Thursday, July 15, 2021 02:35 PM
Update (July 15)
Due to weather, the completion date has been moved to July 23.
EXPECTED START: June 14 | EXPECTED END: July 23
Update (June 8)
Culvert rehabilitation work will take place on Castlederg Sideroad, from Centreville Creek Road to The Gore Road.
No road closure is anticipated. Local access will be maintained.
EXPECTED START: June 14 | EXPECTED END: July 16
Stay up-to-date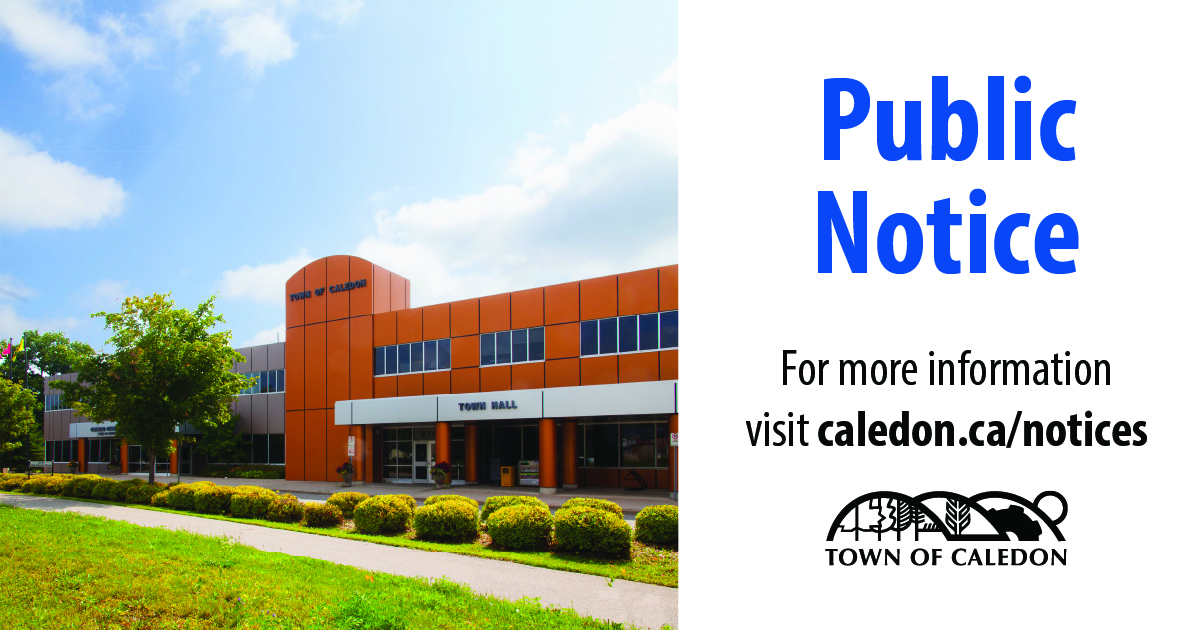 Posted on Wednesday, July 14, 2021 12:43 PM
This is to inform you that the Town of Caledon has received Draft Plan of Condominium applications. Your input and insight will inform and shape plans that meet the needs of our community.
Applicant and Location
Applicant: Glen Schnarr and Associates Inc. on behalf of Cedarcove Developments Inc.
Location: 0 Kennedy Road, Ward 2
File Number(s): 21CDM-21002C and 21CDM-21003C
Related File Number(s): SPA 2018-0078
Proposed Changes
To establish two draft plans of condominium...