News and Notices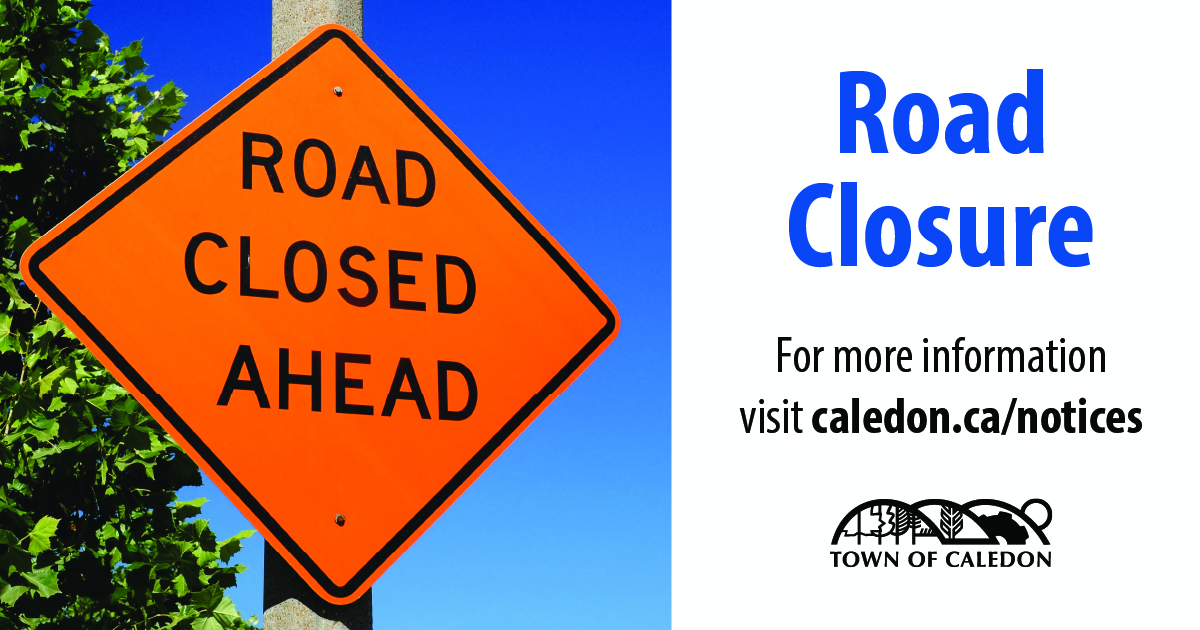 Posted on Friday, September 18, 2020 12:56 PM
Castlederg Side Road will be closed, from Airport Road to Innis Lake Road, for the repair of a cross road culvert.
Monday September 21, 2020 – 7am to 3:30pm
The last accessible emergency number on Castlederg Side Road driving:
Westbound: Intersection of Innis Lake Road and Castlederg Side Road
Eastbound: 6293
Stay up-to-date
Get alerts on your mobile device via our Town app.
Subscribe to our email newsletter.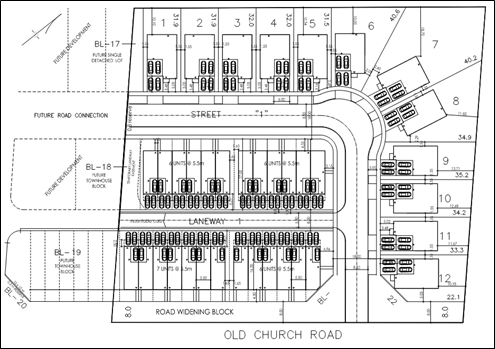 Posted on Friday, September 18, 2020 09:08 AM
Proposed changes
To amend the Official Plan for the subject lands from Low Density Residential to Medium Density Residential and to permit a site-specific increased density. The proposed Draft Plan of Subdivision consists of 12 detached lots on a new public road and 25 rear-lane townhouse units (within 4 blocks). The plan also identifies future development blocks, a road widening for Old Church Road and a 0.3 m reserve. The proposed Zoning By-law Amendment proposes to amend the zoning from Rural...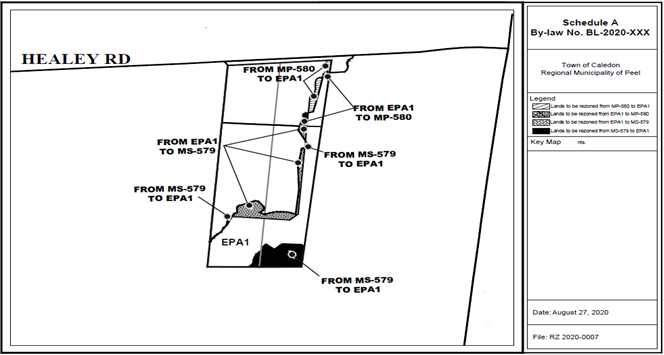 Posted on Thursday, September 10, 2020 10:48 AM
Public meeting
A public meeting will be held to consider proposed Official Plan and Zoning By-law Amendments. Your input and insight will inform and shape plans that meet the needs of our community.
Due to continuing efforts to contain the spread of COVID-19 and to protect individuals, Town Hall will not be open to the public to attend Public Meetings until further notice. These meetings will be held electronically.
Meeting date: October 6, 2020 | Meeting start time: 7 p.m.
How to participate
Members...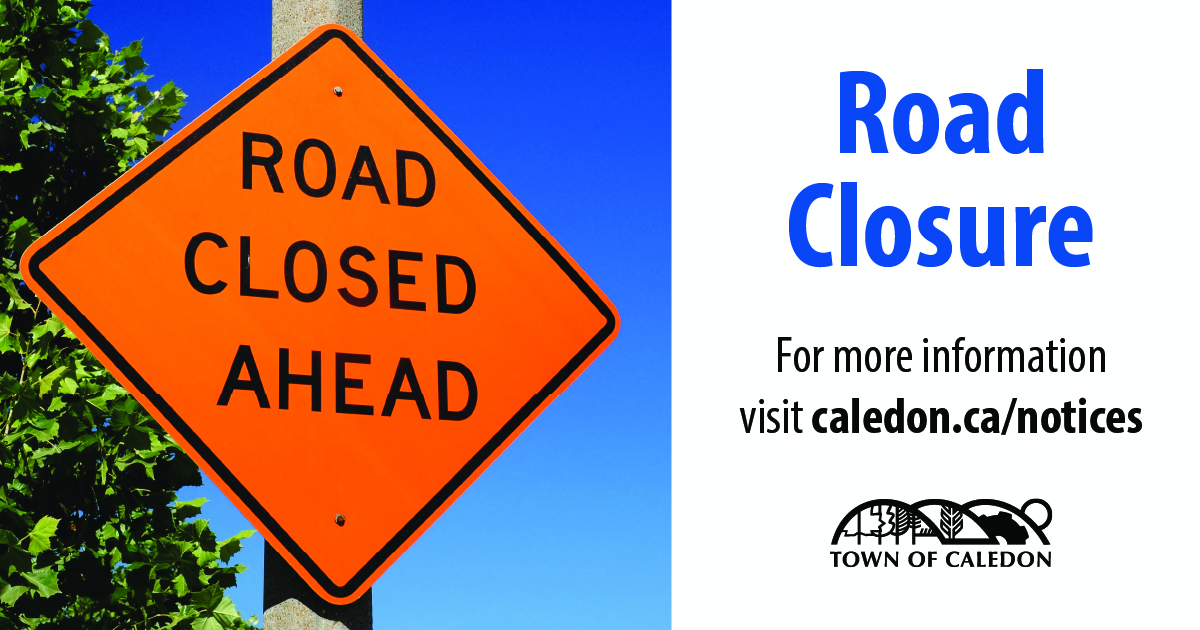 Posted on Thursday, September 10, 2020 09:30 AM
Creditview Road (between Kennedy Road and Boston Mills Road) and Patterson Side Road (between Innis Lake Road and Centreville Creek Road) will undergo road construction that includes shoulder strengthening and resurfacing.
September 16, 2020 (anticipated start date) - November 20, 2020 (anticipated end date)
The proposed improvements to the road include new pavement, paved shoulders and drainage improvements. The road will be open to the local traffic during construction.
Creditview Road...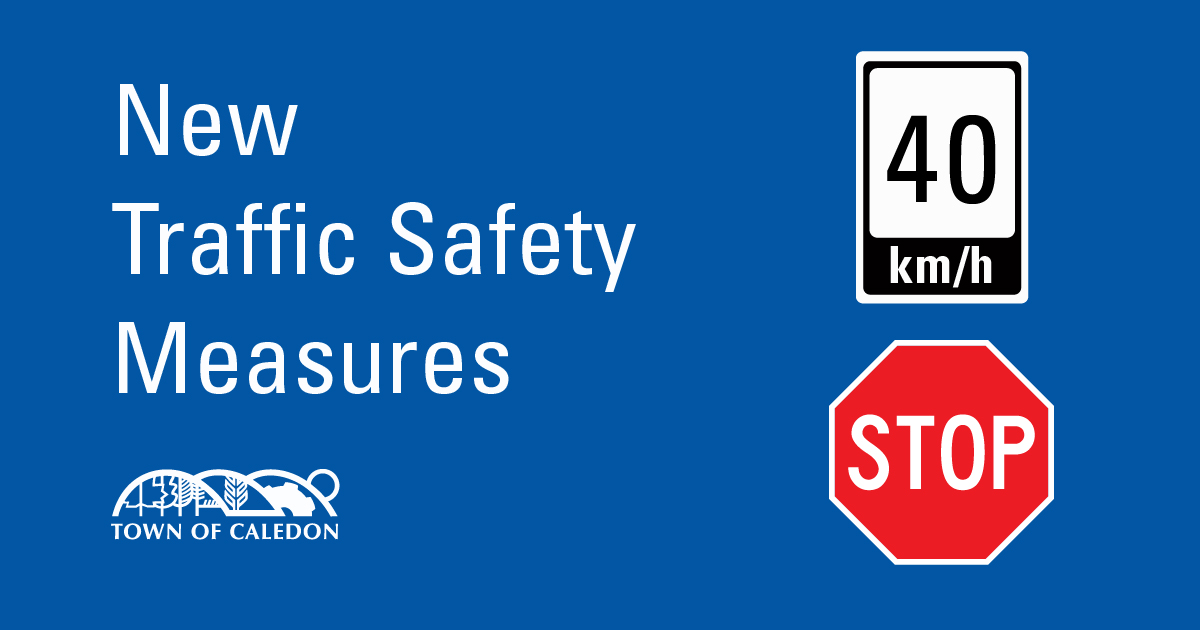 Posted on Thursday, August 27, 2020 02:12 PM
Update (August 27, 2020)
As an ongoing effort to increase safety for pedestrians, a number of stop signs will be installed across the Town in September 2020. Speed limits will also change with new signage posted in September and October
Locations Stop Signs
Walker Road and Olivers Lane
Atchison Drive and Billy Court
Cranston Drive and Summergate Court
Harvest Moon Drive and Ironhorse Crescent (Southern intersection)
Harvest Moon Drive and Grapevine Road
Cedargrove Road...