12529 Chinguacousy Road
The Town has received this proposed Draft Plan of Subdivision application.
Current Status
The subdivision was draft approved on May 5, 2023.
Property Description
The subject lands are located at 12529 Chinguacousy Road, East of Chinguacousy Road and North of Mayfield Road.
Town File Number(s): 21T-20004C
Project Name: Glen Schnarr and Associates Inc. on behalf of FP Mayfield West (Caledon) Inc.
Related Files: Minister's Zoning Order Ontario Regulation 362-20
Location: 12529 Chinguacousy Road, Ward 2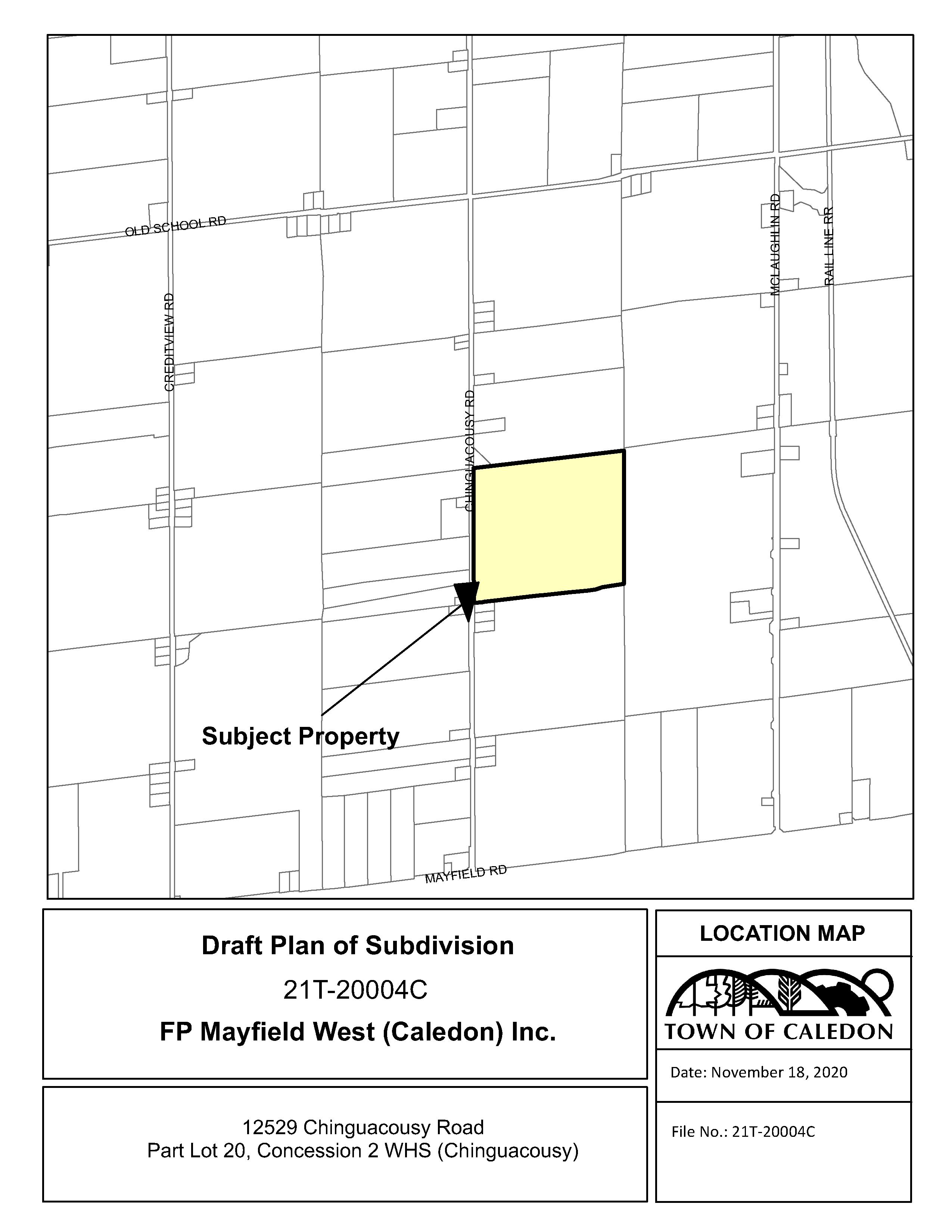 Plan of Subdivision
The proposed development proposes to establish a plan of subdivision on the subject lands of 205 residential units consisting of 78 single detached dwellings, 89 townhouse dwellings and 38 rear-lane townhouse dwellings, together with new roads, two environmental blocks, buffer blocks, open space blocks and servicing blocks.
Updates and notices
Notices
Material Submitted
Lead Planner
Alex Martino
Intermediate Planner
905.584.2272 x. 4019
Alex.martino@caledon.ca
Additional Resources
For more information about this matter, or to provide comments, feedback or ask questions, please contact the Lead Planner from Monday to Friday, 8:30 a.m. to 4:30 p.m.