Internet
Sign the petition!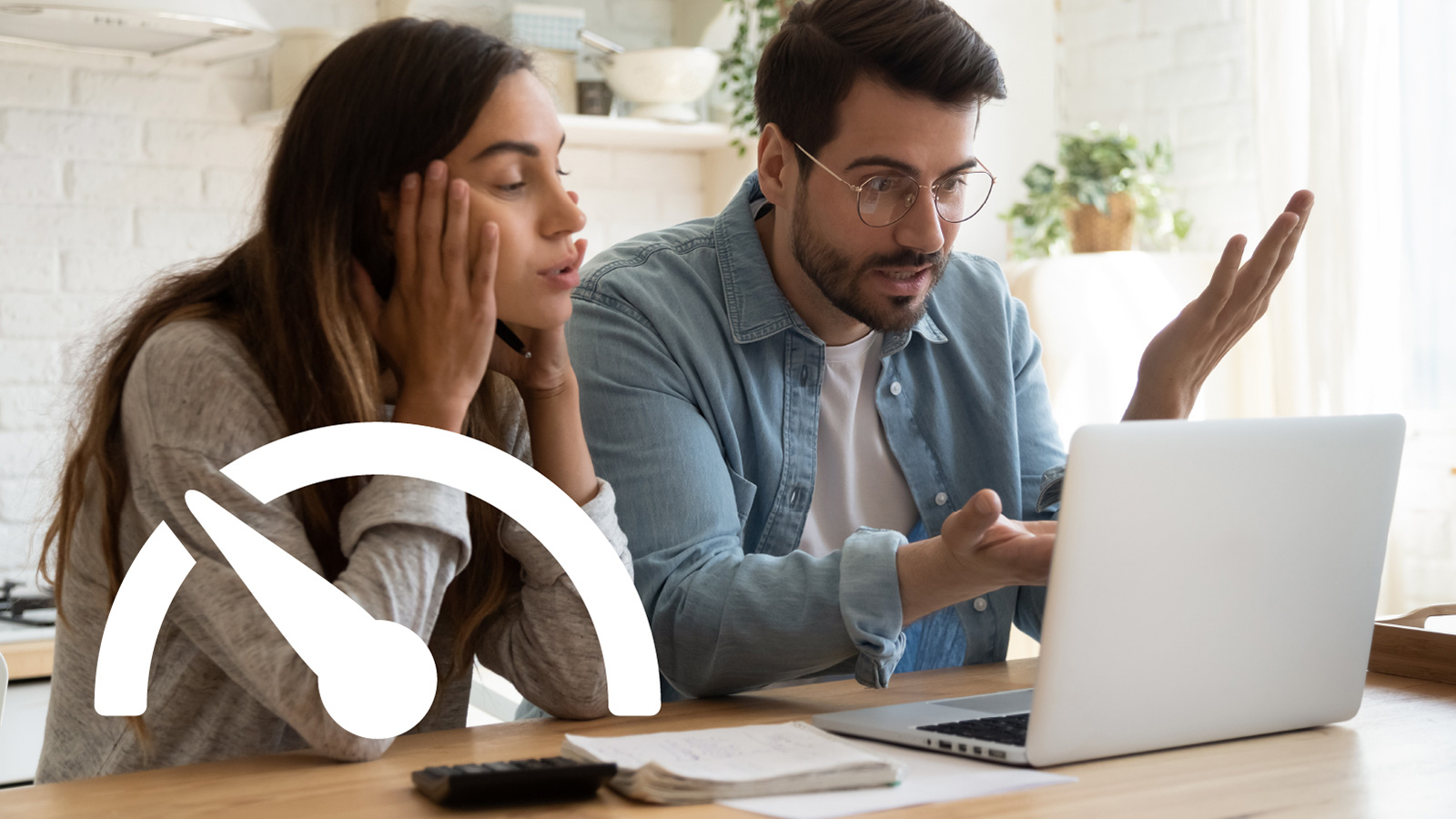 Public Wifi
The Town has free wifi available at a variety of facilities, including all library branches, recreation centres, and Town Hall.
Test your service
How fast is your internet service?
Visit performance.cira.ca/caledon and take the test.
The results will help the Town make future investments towards the goal of making broadband internet service available throughout Caledon.
Service providers in Caledon
The Federal government has a National Broadband Internet Service Availability Map where you can search your address and see what providers service your area.
Our plan
In its Work Plan, Caledon Council highlights the need to expand our high speed internet infrastructure. As the Town of Caledon Internet Performance map shows there are many areas in Caledon with poor or no internet service.
We recognize that internet service providers aren't building internet infrastructure parts of Caledon because it is too expensive. This can be because there are too few customers. For most residents, however, broadband is seen as an essential service. Our goal is to help reduce the initial investment for the providers to ensure that all residents have access to broadband.
We have joined Southwestern Integrated Fibre Technology (SWIFT) in response to Town Council's April 28, 2015 direction to develop a town wide internet strategy. This initiative will deliver a scaleable, future ready, fibre optic based network across the Southern Ontario region which will include Caledon.
During the 2016 Budget process, Council established the "Broadband Levy", which is intended to be a long term financial vehicle used to facilitate the development and expansion High Speed Broadband Internet services for residents and businesses, in alignment with Council's Broadband Internet Workplan objective.
In October 2019 we announced a joint Town of Caledon – Vianet project to install 8+ km's of fibre through the Bolton commercial district. Vianet was selected through a RPF process and implementation is to begin spring 2020.
In December 2019, the Town of Caledon partnered with the Canadian Internet Registry Authority (CIRA) to gather internet performance data and identify locations where internet is not available. Through email, newspaper and social media, residents and property owners are encouraged to take the Internet Performance Test to record your internet performance.
In January 2020 Vianet and the Town of Caledon announced the implementation of a backbone fibre network to be installed in the Caledon Trailway. Approximately 35 km's will extend across Caledon.
SWIFT announced an RFP process was issued March 9, 2020. Contracts will be awarded and service provider agreements will be put in place shortly after the RFP is awarded.
Broadband levy: Frequently asked questions
Find out more about the why we have a levy on your property tax for internet service.
Why do we have a broadband levy?
In order to provide high speed broadband Internet service to the Town of Caledon, we've established a broadband levy. This levy will collect approximately $300,000 per year, which is approximately $11 per household per year. The broadband levy will appear on your property tax bill. You'll pay this fee as part of your property taxes, however, it will be set aside specifically for the development of broadband infrastructure.
Do I have to pay the levy if I already have internet access?
Yes. This is a town-wide initiative and investment to provide reliable high speed internet to our community. Broadband infrastructure will improve the quality of life for all residents allowing people to study and work from home and communicate globally.This levy is also an investment in our economic growth. With improved connectivity we will support small businesses, making the Town commercially competitive and allow us to attract businesses to our community.
Who else is contributing to this?
The federal and provincial governments are also contributing to this infrastructure project in Ontario.
How will this levy be spent?
We have committed $634,062 to fund the first phase of the Southwestern Integrated Fibre Technology (SWIFT) project from this levy. This will be combined with other municipalities funding to leverage even more dollars for providers as well as the Federal and Provincial governments for the expansion of broadband. The levy may also be used to fund other broadband related projects moving forward.
How can I give feedback about my internet service?
If you're unsatisfied with your Internet service, we suggest raising this issue with your Internet service provider (ISP). ISPs are responsible for the equipment they offer, billing and marketing practices, quality of service and customer relations. If your Internet service doesn't improve, you can:
If your issue falls outside the mandate of the CCTS, you may wish to contact the Canadian Radio-Television and Telecommunications Commission (CRTC).