8186 King Street
The Town of Caledon received Zoning By-law Amendment for 8186 King Street.
Current Status
Property Description
The subject lands are located at 8186 King Street, north of King Street and east of Humber Station Road.
Town File Number(s): RZ 16-14
Related File Numbers: SPA 16-63
Project Name: Robert Russell Planning Consultants Inc. on behalf of 2473903 Ontario Inc.
Location - 8186 King Street, Ward 6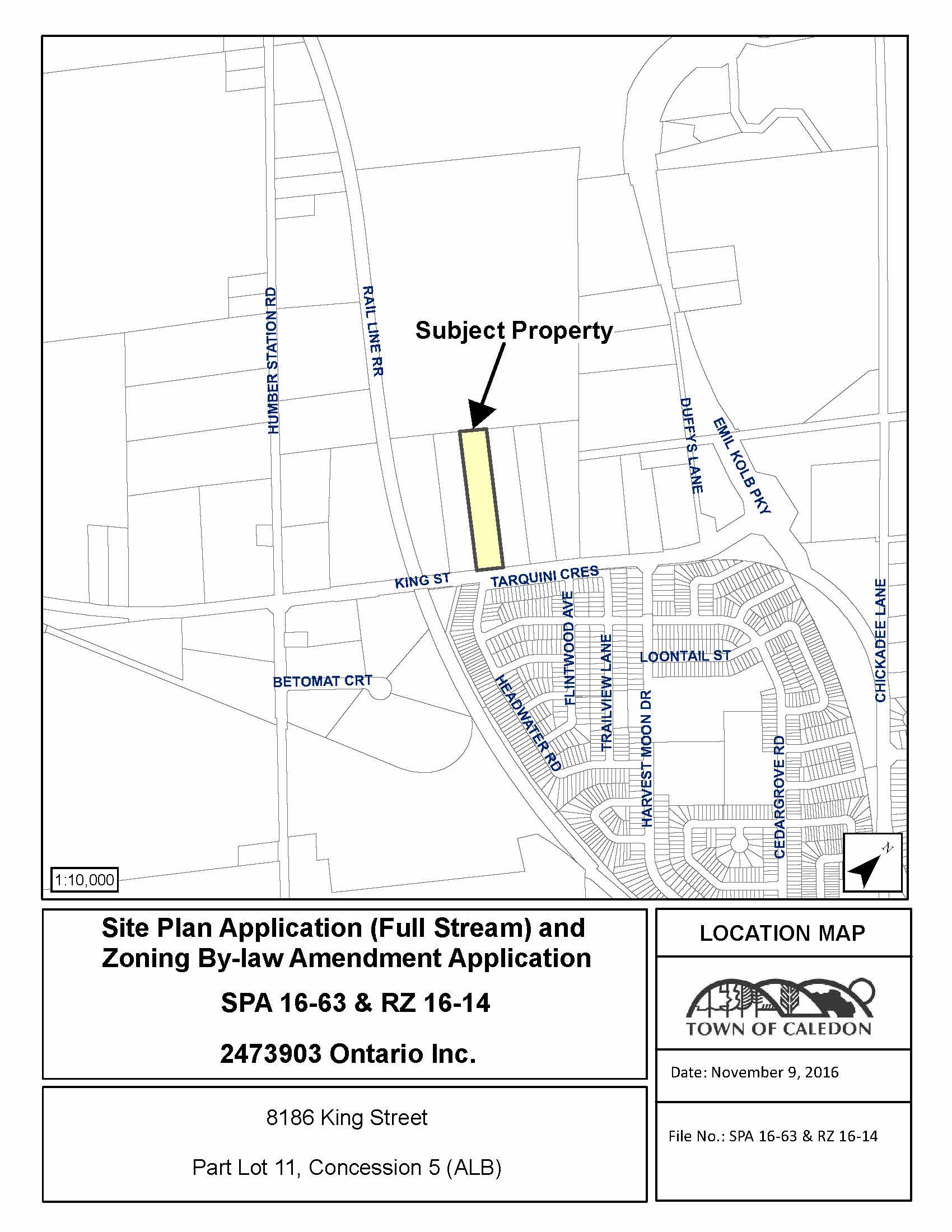 Zoning By-law Amendment
The Zoning By-law Amendment proposes to amend the zoning of the property from [Agricultural (A1) to Serviced Industrial Exception XXX (MS-XXX) and Environmental Policy Area 1 Zone Exception XXX (EPA1-XXX) to implement the proposed development.
Updates and Notices
Notices
Material Submitted
Contact us, or make an appointment to visit Town Hall to view studies not available online, or previous versions.
Lead Planner
Cristina Aquino, Community Planner,
Development and Design, Planning Department
905.584.2272 x. 4064
Additional Information
For more information about this matter, or to provide comments, feedback or ask questions, please contact the Lead Planner from Monday to Friday, 8:30 a.m. to 4:30 p.m.