Town Administration
The Town of Caledon, under the direction of Mayor and Council, is made up of a proud team of dedicated, professional staff. Led by the Chief Administrative Officer and a senior leadership team, the Town delivers services through several departments. For more information contact Service Caledon or view our directory.
Office of the Chief Administrative Officer (CAO)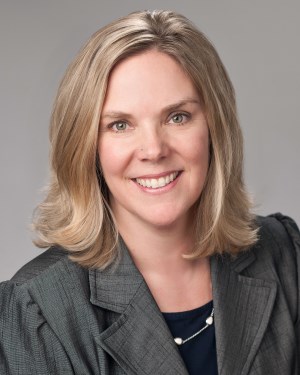 Leading a team of exceptional employees, Caledon's Chief Administrative Officer (CAO) Carey Herd serves as the most senior employee of the organization and is responsible to Town Council for the effective and efficient operation of the town. All departments report to the CAO.
The CAO also represents the municipality on matters involving the Province of Ontario, Greater Toronto Area, Region of Peel, and other intergovernmental affairs.
Biography
Carey Herd became the Chief Administrative Officer for the Town of Caledon in March 2020 and is an innovative member of Caledon's Senior Management Team. Joining the Town in 2013, Carey gained invaluable experience as the General Manager, Corporate Services/Town Clerk. Prior to her employment with the Town of Caledon, she was the Deputy City Clerk for the City of Barrie.
A municipal expert with over 22 years of extensive experience, Carey is passionate about public service and provides valued insight into all aspects of municipal governance. She uses a progressive leadership style with a strategic commitment to the necessity of investing in people. Carey is resident focused and dedicated to the successes of the Town of Caledon, sharing the vision of building relationships and continuously improving services to the community.
Carey attended the University of Western Ontario and is a graduate of Queen's University – Smith School of Business Queen's Executive Program. She is a member of the Association of Municipal Managers, Clerks and Treasurers of Ontario (AMCTO), as well as the Canadian Association of Municipal Administrators (CAMA).
When not working, Carey can be found with family pursuing her other passions; downhill skiing, singing in a community chamber choir or taking up the challenge of a great board game.
Departments
Fire and Emergency Services
Dave Forfar, Acting Fire Chief
Administration, Fire
Fire Operations
Fire Prevention & Public Education
Operations
Brian Baird, Director
Road and Fleet Operations
Park Operations
Crossing Guards
Corporate Strategy & Innovation
Erin Britnell, Director
IT Operations
Project Management Office
Energy and Environment
Corporate Services
Laura Hall, Director and Town Clerk
Legal & Court Services
Records & Information Services
Council & Committee Services
Mayor & Council Office
Animal Services
Planning
Antonietta Minichillo, Chief Planner/Director
Zoning & Client Services
Development & Design
Strategic Policy Planning
Parks and Natural Heritage
People Services
Tracey McKenna, Director
Engineering Services
Andrew Pearce, Director
Engineering Services
Transportation Engineering
Development Engineering
Development Inspections
Community Services
Catherine McLean, Director
Customer Service
Communications
Community and Cultural Development
Economic Development
Facilities
Recreation
Finance
Myuran Palasandiran, Director, Chief Financial Officer
Purchasing & Risk
Finance
Asset Management
Building & Municipal Law Enforcement Services
Mark Sraga, Director, Chief Building Officer
Building Services
Municipal Law Enforcement