Town Administration
The Town of Caledon, under the direction of Mayor and Council, is made up of a proud team of dedicated, professional staff. Led by the Chief Administrative Officer and a senior leadership team of General Managers, the Town delivers services through several departments. For more information -- or to contact individual departments or staff -- please contact Service Caledon or view our staff directory.
Office of the Chief Administrative Officer (CAO)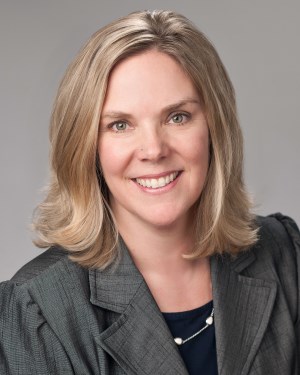 Leading a team of exceptional employees, Caledon's Chief Administrative Officer (CAO) Carey Herd serves as the most senior employee of the organization and is responsible to Town Council for the effective and efficient operation of the town. All departments report to the CAO.
The CAO also represents the municipality on matters involving the Province of Ontario, Greater Toronto Area, Region of Peel, and other intergovernmental affairs.
Biography
Carey Herd became the Chief Administrative Officer for the Town of Caledon in March 2020 and is an innovative member of Caledon's Senior Management Team. Joining the Town in 2013, Carey gained invaluable experience as the General Manager, Corporate Services/Town Clerk. Prior to her employment with the Town of Caledon, she was the Deputy City Clerk for the City of Barrie.
A municipal expert with over 22 years of extensive experience, Carey is passionate about public service and provides valued insight into all aspects of municipal governance. She uses a progressive leadership style with a strategic commitment to the necessity of investing in people. Carey is resident focused and dedicated to the successes of the Town of Caledon, sharing the vision of building relationships and continuously improving services to the community.
Carey attended the University of Western Ontario and is a graduate of Queen's University – Smith School of Business Queen's Executive Program. She is a member of the Association of Municipal Managers, Clerks and Treasurers of Ontario (AMCTO), as well as the Canadian Association of Municipal Administrators (CAMA).
When not working, Carey can be found with family pursuing her other passions; downhill skiing, singing in a community chamber choir or taking up the challenge of a great board game.
Departments
Community Services
General Manager: Vacant
Community Services includes the following divisions:
Corporate Services
Laura Hall, Acting General Manager
Corporate Services consists of Legislative Services, Information Technology, Legal Services, Mayor and Council Office and Regulatory Services (which includes Animal Services, Municipal Law Enforcement and Parking Enforcement).
It also includes the Provincial Offences Court, which processes charges under Provincial statutes and collects fines for offences committed in the Town.
Finance and Infrastructure Services
Fuwing Wong, General Manager
Finance and Infrastructure Services includes Finance, Purchasing and Risk Management, Transportation, Engineering, Major Projects, Energy and Environment, and Facilities (Civic Properties).
It also includes the Operations Division, which keeps the Town's parks, roads and sidewalks in good working order for all residents and commuters.
Strategic Initiatives
David Arbuckle, General Manager
Comprised of the following divisions -- Human Resources, Economic Development, Tourism, Communications, Corporate Projects and Corporate Partnerships and Events -- the Strategic Initiatives Department focuses on community development initiatives.
Strategic Initiatives also includes Service Caledon, our friendly and knowledgeable frontline customer service team. Strategic Initiatives also serves as the Town's liaison to the Ontario Provincial Police and the Caledon Public Library.