12507 Old Kennedy Road
The Town has received proposed Zoning By-law Amendment application.
Current Status
Property Description
The subject lands are located at 12507 Old Kennedy Road, on the east side of Old Kennedy Road, north of Mayfield Road.
Town File Number(s): RZ 21-09
Project Name: -force Urban Planners & Consultants
Location - 12507 Old Kennedy Road, Ward 2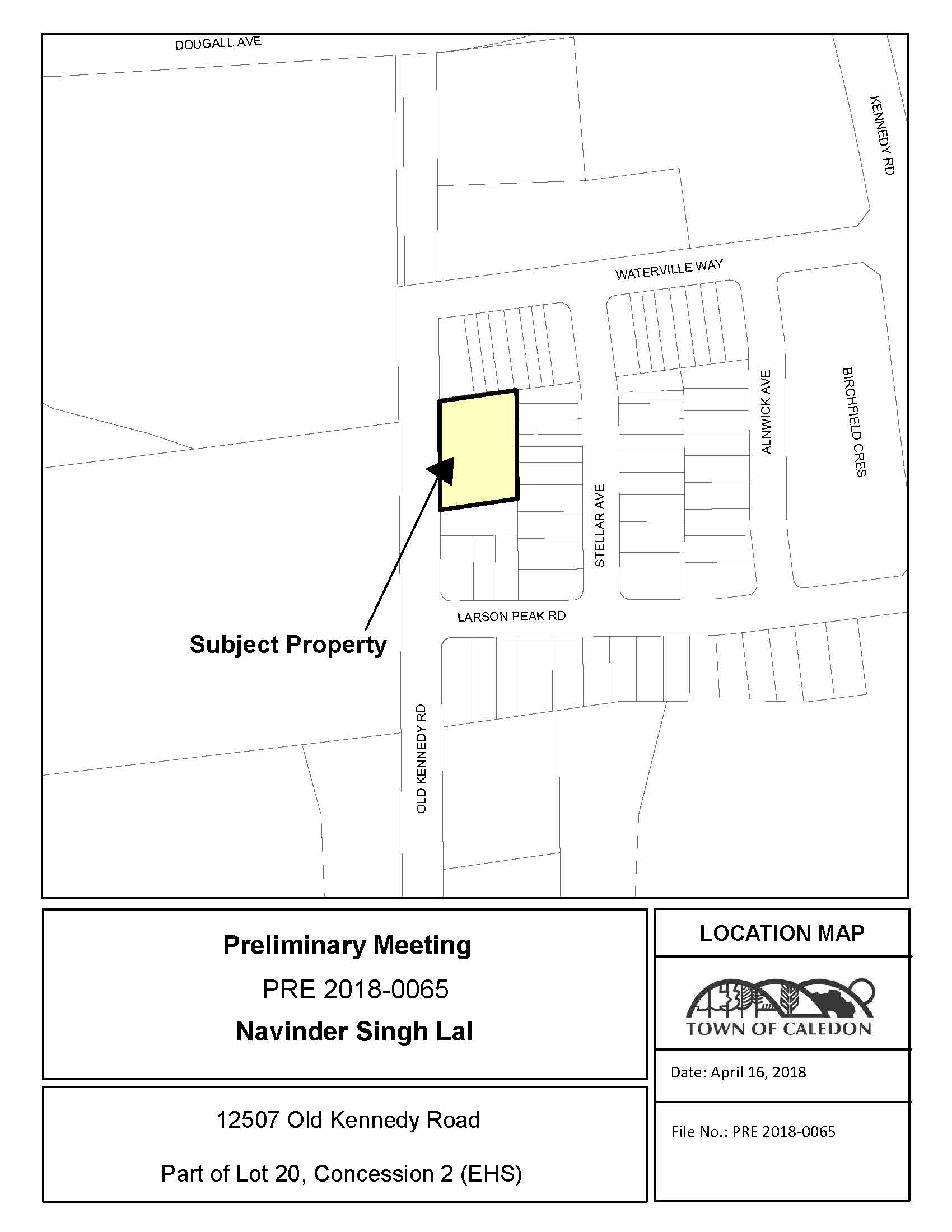 Zoning By-Law Amendment
The Zoning By-law Amendment proposes to amend the zoning of the property from [Agricultural (A1) to Residential One Exception (R1-XXX)] to facilitate the creation of three lots each containing a single detached dwelling.
Updates and notices
Notices
Material Submitted
Zoning By-law Amendment Application
Pre Consultation DART Meeting form
Signed DART form
Lead Planner
Richard Martin, Community Development Planner
905.584.2272 x. 4283
richard.martin@caledon.ca
Additional Resources
For more information about this matter, or to provide comments, feedback or ask questions, please contact the Lead Planner at Town Hall from Monday to Friday, 8:30 a.m. to 4:30 p.m.