0 McLaughlin Road
The Town has received this proposed Draft Plan of Subdivision application.
Current Status
The subdivision was draft approved on January 5, 2023.
Property Description
The subject lands are located at 0 McLaughlin Road, west of McLaughlin Road and north of Mayfield Road.
Town File Number(s): 21T-20005C
Project Name: Malone Given Parsons Ltd. on behalf of Caledon Development LP and Caledon Development General Partner Ltd.
Related Files: Minister's Zoning Order Ontario Regulation 362-20
Location: 0 McLaughlin Road, Ward 2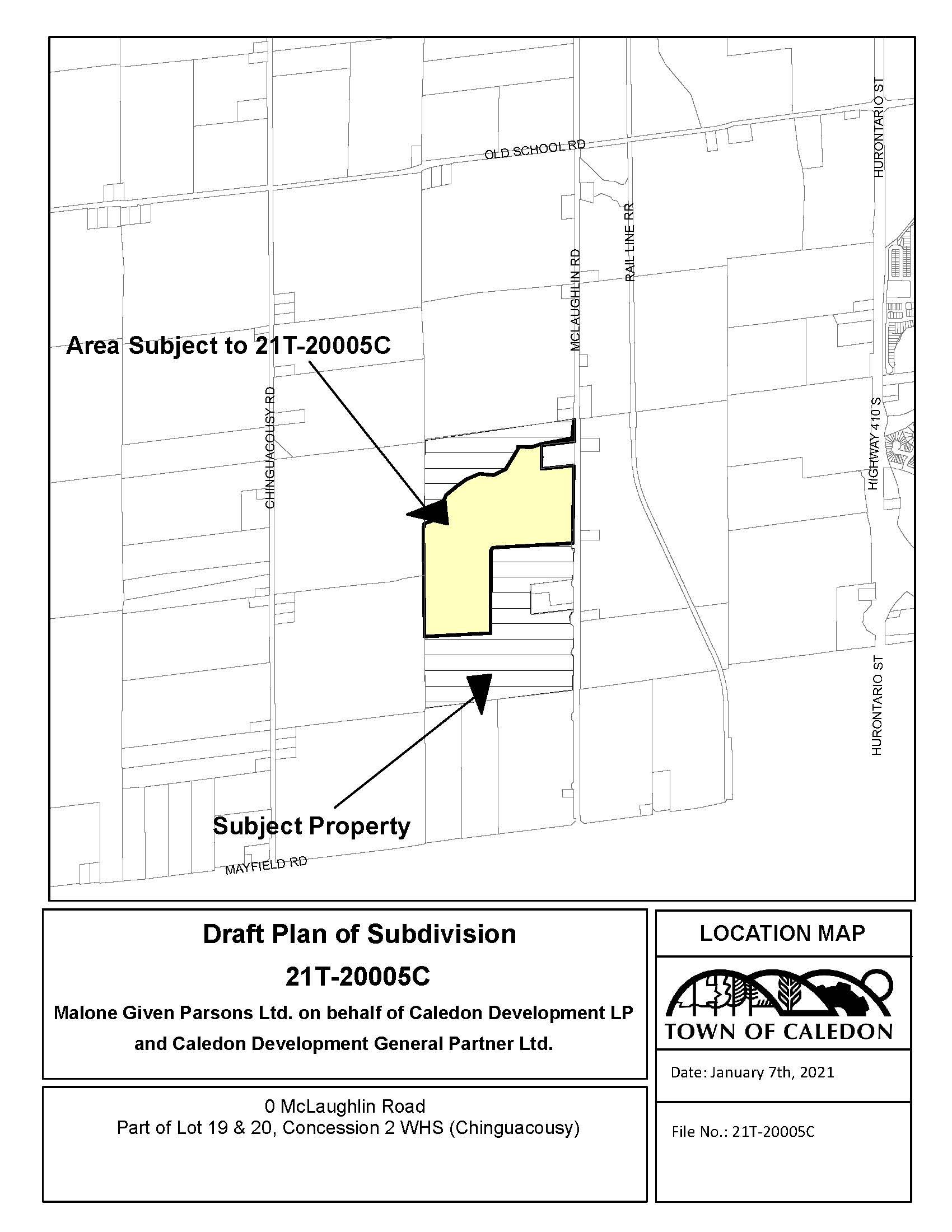 Plan of Subdivision
The proposed development proposes to establish a plan of subdivision on the subject lands of 393 residential units consisting of 316 single detached dwellings, 27 townhouse dwellings and 50 rear-lane townhouse dwellings, together with new roads, community park block, elementary school block, stormwater management pond block, environmental block, buffer block and walkway blocks.
Updates and notices
Lead planner
Adam Wendland, MCIP, RPP
Senior Planner, Development
Planning Department, Town of Caledon
905-584-2272 ext. 4024
adam.wendland@caledon.ca
Additional resources
For more information about this matter, or to provide comments, feedback or ask questions, please contact the Lead Planner from Monday to Friday, 8:30 a.m. to 4:30 p.m.