12476 Highway 50
The Town has received proposed Zoning By-law Amendment and Site Plan applications.
Current Status
A Public Meeting scheduled for October 5, 2021
Property Description
The subject lands is located at 12476 Highway 50, northwest corner of Highway 50 and George Bolton Parkway.
Town File Number(s): RZ 20-10 and SPA 20-44
Project Name: Antrix Architects Inc. on behalf of 2752324 Ontario Inc
Location: 12476 Highway 50, Ward 5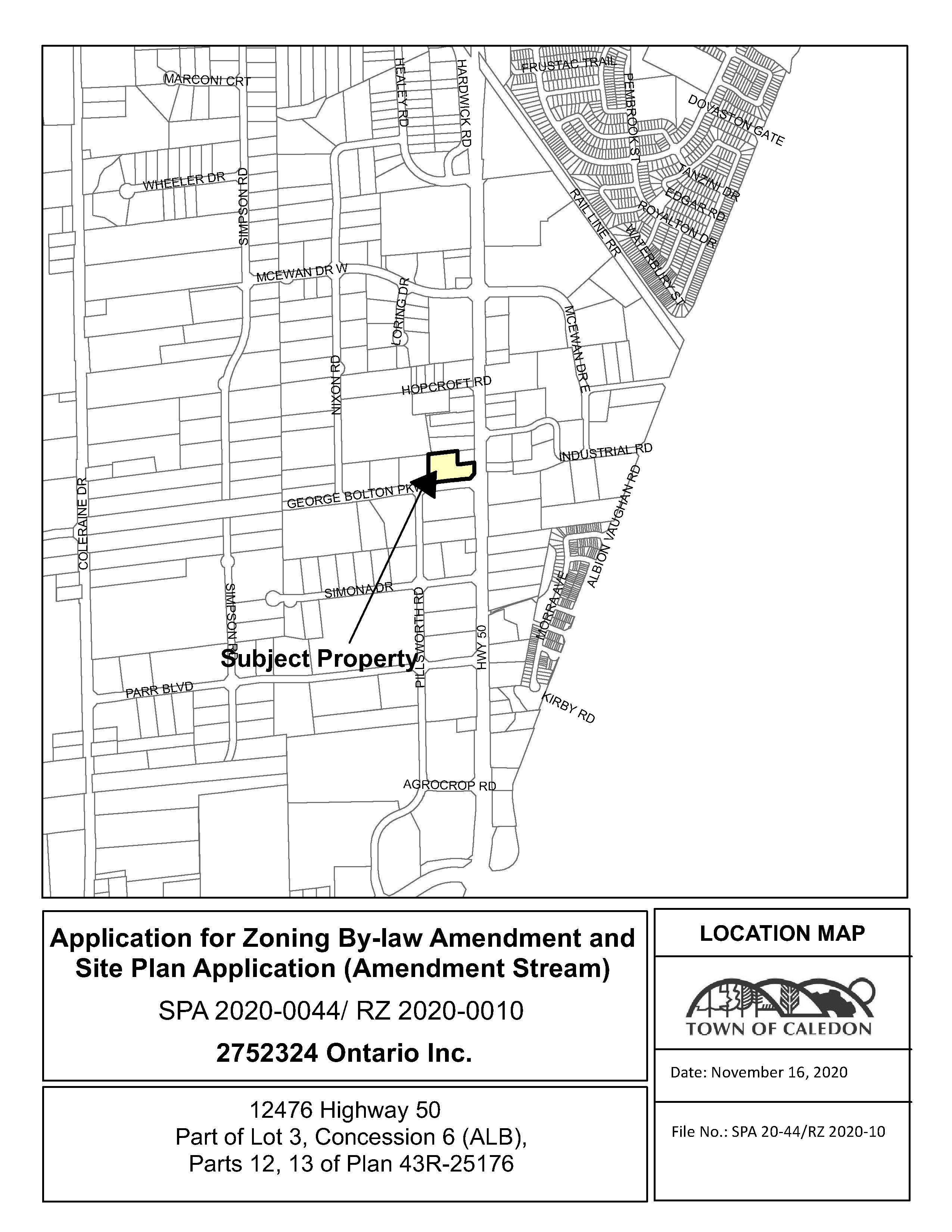 Zoning By-law Amendment
The Zoning By-law Amendment proposes to amend the zoning of the property from [ Bolton Highway Commerical (CHB) to Bolton Highway Commercial Exception XXX (CHB-XXX) to implement the proposed development. The intent of the zoning by-law amendment is to introduce site specific standards, including but not limited to, increased building heights, reduced parking requirements, exterior side yard setbacks, planting strip widths and parking space setbacks.
Updates and notices
Lead Planner
Richard Martin, Community Development Planner,
Development Review, Planning Department
905.584.2272 x. 4283
richard.martin@caledon.ca
Additional Resources
For more information about this matter, or to provide comments, feedback or ask questions, please contact the Lead Planner at Town Hall from Monday to Friday, 8:30 a.m. to 4:30 p.m.