News and Notices
Posted on Tuesday, May 09, 2023 10:53 AM
CALEDON, ON (May 8, 2023) – The Town of Caledon has earned another court win with the successful prosecution of 2423274 Ontario Inc. resulting in a $75,000 fine for illegal land use.
On May 4, 2023, the Ontario Court of Justice (Provincial Offences) found 2423274 Ontario Inc. guilty of using 14392 Torbram Road contrary to the Town's zoning bylaws. The land was used as an illegal trucking yard and storage facility despite being zoned agricultural. The court imposed a fine of $25,000 against the...
Posted on Monday, May 08, 2023 09:10 AM
CALEDON, ON (May 8, 2023) – The Town of Caledon, in partnership with the Region of Peel, is conducting a survey of local businesses. The employment survey has been conducted on a biannual basis since 2014.
The survey gathers business and employment information for a variety of purposes, including:
monitoring local economic trends;
forecasting infrastructure and service requirements;
analyzing and marketing local business sectors;
creating business attraction and retention strategies;
attracting...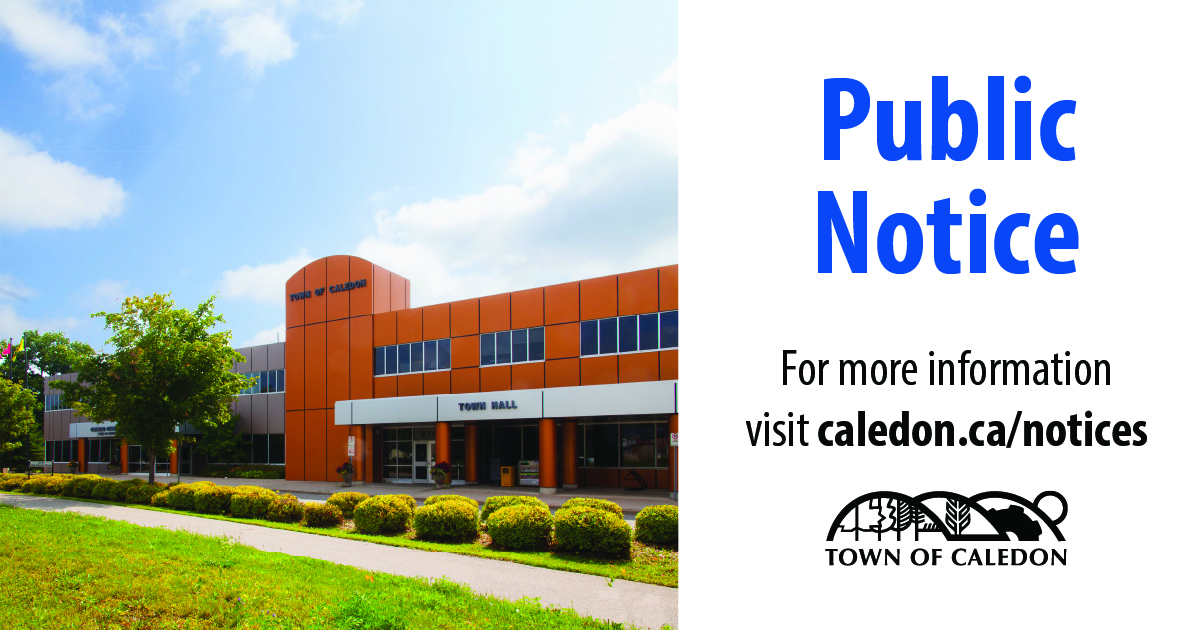 Posted on Friday, May 05, 2023 01:09 PM
NOTICE OF CONSTRUCTION
Road Reconstruction of Castlederg Sideroad (From Airport Road to Innis Lake Road)
RFT 2022-36
Castlederg Sideroad will be closed from Airport Road to Innis Lake Road for reconstruction in order to improve road safety, stormwater drainage and to extend the life of the pavement surface.
Full road closure is anticipated. Designated detour routes will be Airport Road, Old Church Road, Innis Lake Road & King Street. Local access will be maintained at all times.
May 15th, 2023...
Posted on Friday, May 05, 2023 09:40 AM
May 5, 2023 (CALEDON, ON)– Emergency Preparedness Week (May 7-13, 2023) encourages Canadians to be prepared to cope on their own for at least the first 72 hours of an emergency while rescue workers help those in urgent need.
"With a little preparation, we can be ready for anything," said Fire Chief Dave Forfar. "By taking these three simple steps, you can become better prepared to face a range of emergencies,"
Step 1 - Make a Plan | Plan a Communication and Evacuation Plan
In an emergency, your...
Posted on Thursday, May 04, 2023 03:31 PM
The Ministry of Municipal Affairs and Housing announced a third-party audit for municipalities following Bill 23. Caledon is one of six municipalities chosen to participate.
"Given the concerns the Town has expressed over Bill 23 in our housing pledge, we welcome the audit," said Mayor Annette Groves. "This process will assess the impact of the bill in a greenfield growth community like ours where infrastructure and community amenities are needed for new development."
The audit will: assess the...