News and Notices
Posted on Thursday, February 25, 2021 04:20 PM
February 25, 2021 -- Faced with the prospect of a projected population increase from 75,000 now to 300,000 in 2051 and a rural/village transportation network that is being overwhelmed with commercial and commuter traffic within the GTA, the Town of Caledon is calling on the province to ensure the future includes a responsible and sustainable transportation corridor.
"Caledon is set to grow by leaps and bounds over the next few years, regardless of what happens with the GTA West corridor. ...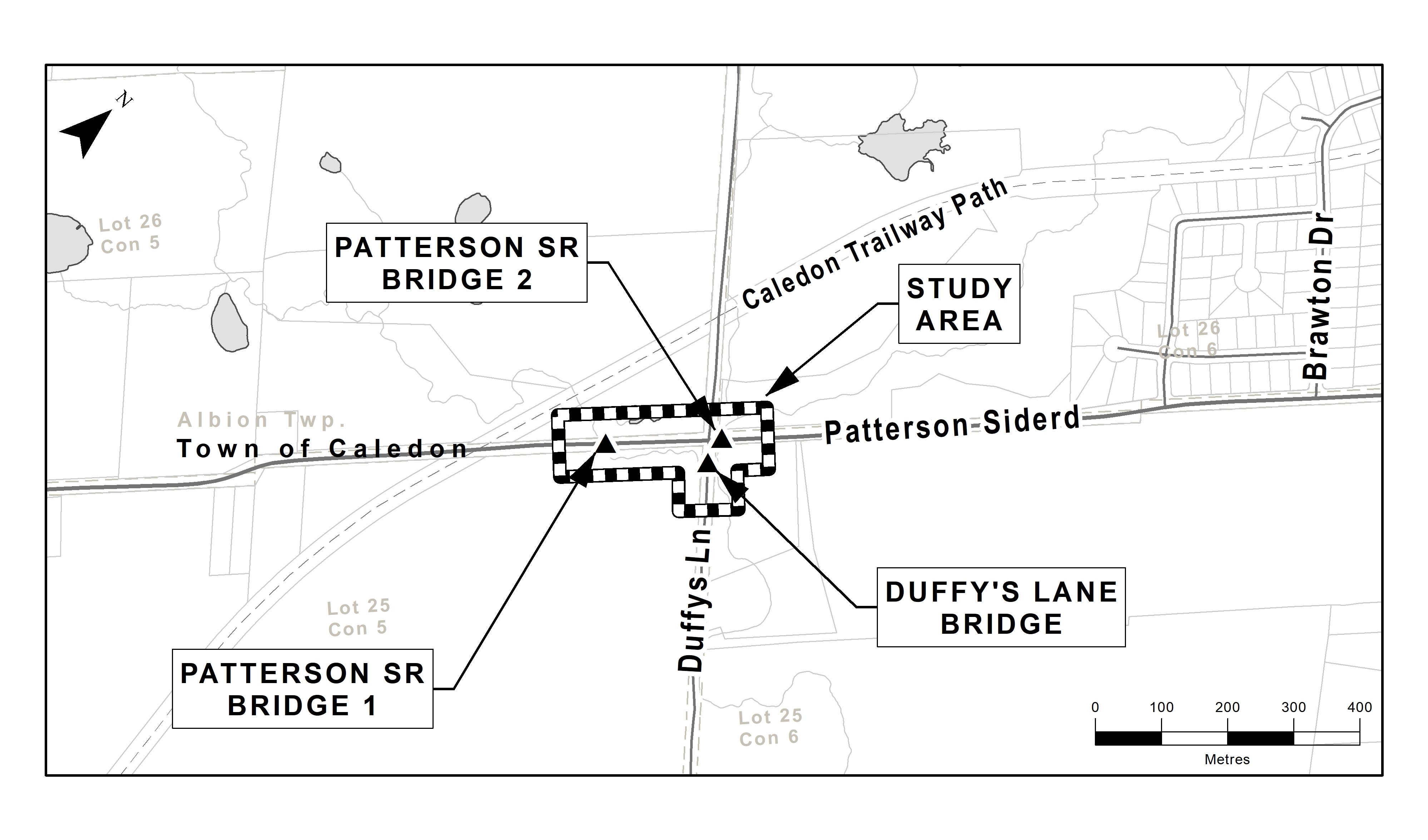 Posted on Monday, February 22, 2021 01:29 PM
Municipal Class Environmental Assessment Structure Improvements
As part of the Town of Caledon's Asset Management Strategy, improvements are being considered for bridges and culverts.
This is due to the wear and tear on existing infrastructure due to increased traffic and use.
The Town has initiated a Schedule 'B' Class Environmental Assessment (EA) to consider options for improvements to the
following bridges. The approximate location of the project is shown on the map.
Patterson Side...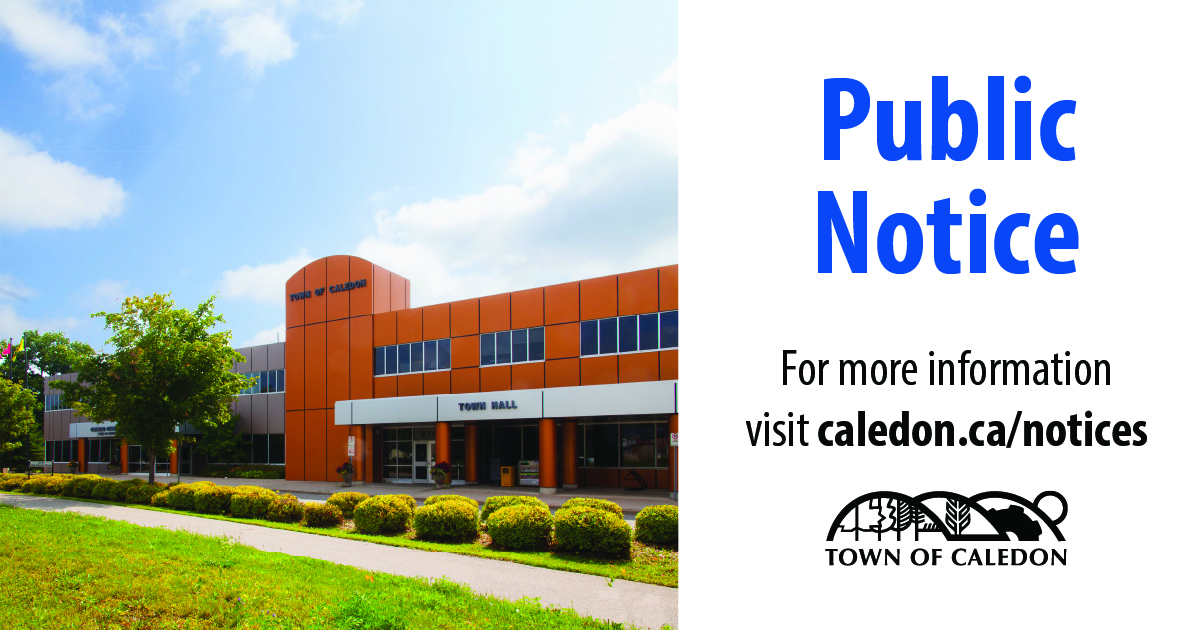 Posted on Monday, February 22, 2021 12:56 PM
Update (Febuary 17, 2021)
Notice of Passing of Area Specific Development Charges By-law Simpson Rd (Phase 3)
The new Area-Specific Development Charges By-law (2021-09) for Simpson Road Phase 3 is now in effect, which was passed by Town Council on February 16, 2021. This is in accordance with the Development Charges Act 1997, S.O. 1997 c.27. This By-law applies to lands located within the study area as outlined in the key map.
Any person or organization may appeal the Development Charges By-law...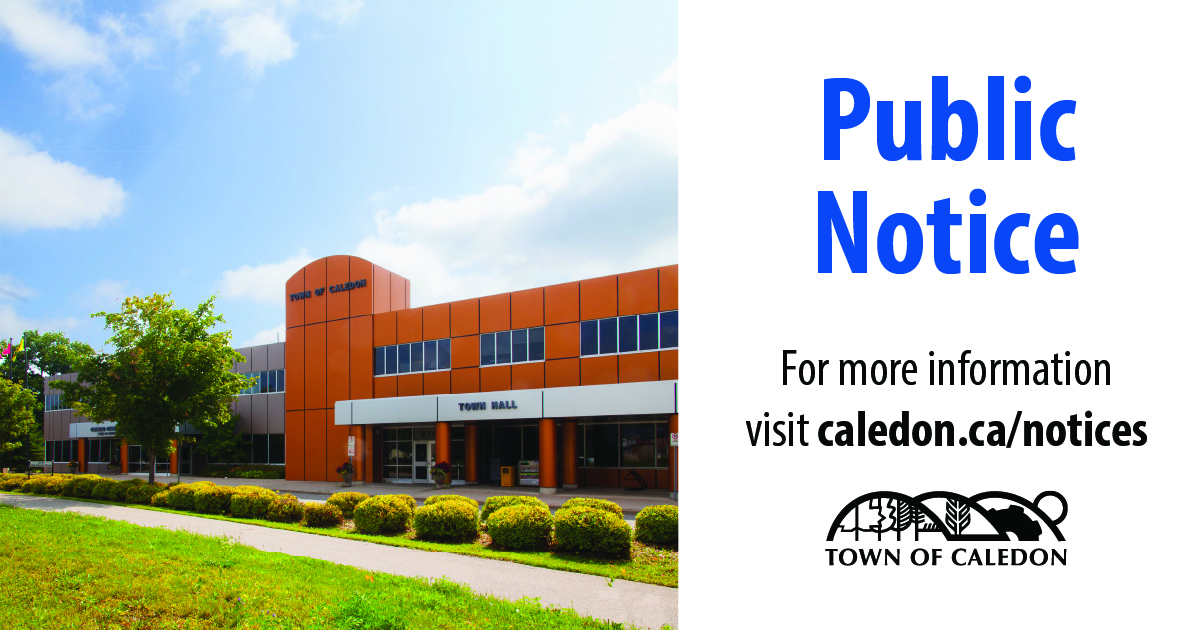 Posted on Friday, February 19, 2021 03:53 PM
Update (February 19, 2021)
The presentation shared during the open house is available for review.
Contact us for an accessible version of the presentation.
Update (January 20, 2021)
A Public Meeting will be held to consider a proposed Fireworks By-law. Your input and insight will inform and shape plans that meet the needs of our community.
Due to continuing efforts to contain the spread of COVID-19 and to protect individuals, Town Hall will not be open to the public to attend...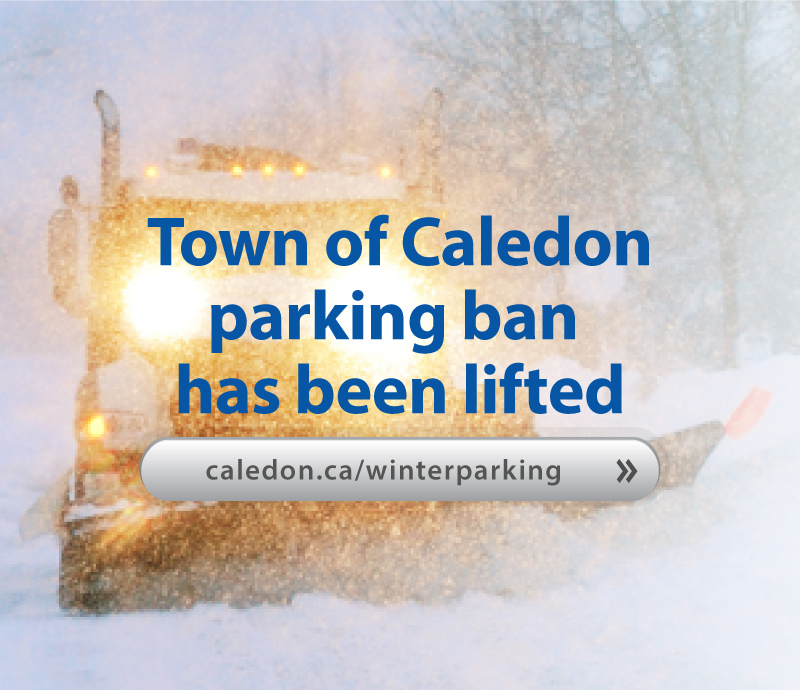 Posted on Friday, February 19, 2021 10:36 AM
February 19 - The Town of Caledon will lift the winter parking ban as of noon Friday, February 19, 2021.
The significant weather event warning has been lifted effective immediately in regard to reduced visibility caused by heavy snow for 3 hours or more and accumulation of 15 cm of snow within a 12 hour period.
Residents and visitors are reminded that vehicles may still be ticketed and/or towed if they interfere with normal snow removal operations. Even when there is no warning in place use caution...