News and Notices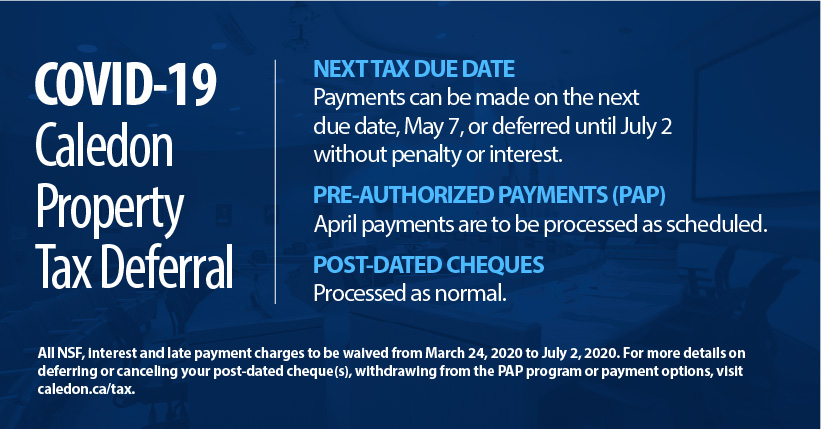 Posted on Tuesday, March 24, 2020 06:34 PM
The Town of Caledon is deferring all remaining 2020 property tax payments by approximately two months for taxpayers who are experiencing financial hardship due to the COVID-19 pandemic.
"It's important that we do our best to help Caledon residents during this difficult time," said Mayor Allan Thompson. "Deferring tax payments is something that all of Council felt strongly about, and we hope that this will help lighten some of the stress that taxpayers might be feeling at this time."
Property Tax...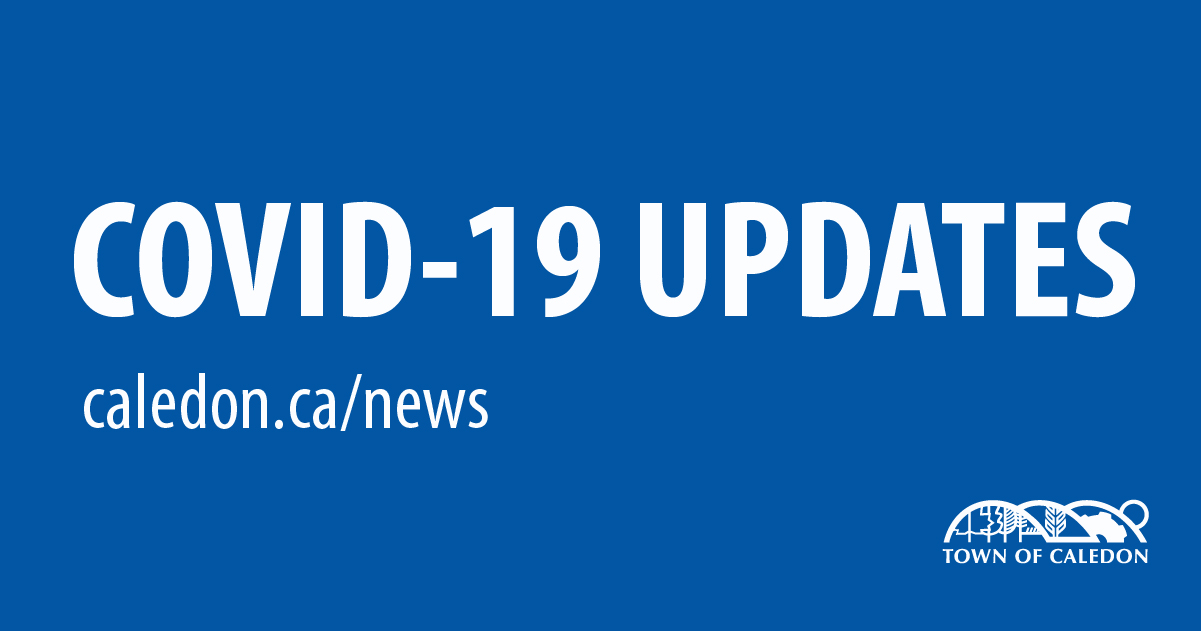 Posted on Friday, March 20, 2020 06:36 PM
(March 20, 2020)
Please see updated FAQs below and attached.
PUBLIC HEALTH Q. Where do I get the latest public health information?
Peel Public Health is the lead agency in the Region of Peel. It is working with the Public Health Agency of Canada, Ministry of Health, Public Health Ontario, local health providers and community partners to monitor the risk and take protective actions as needed. For more information visit peelregion.ca/coronavirus or call Peel Public Health at 905-584-2216. (Updated...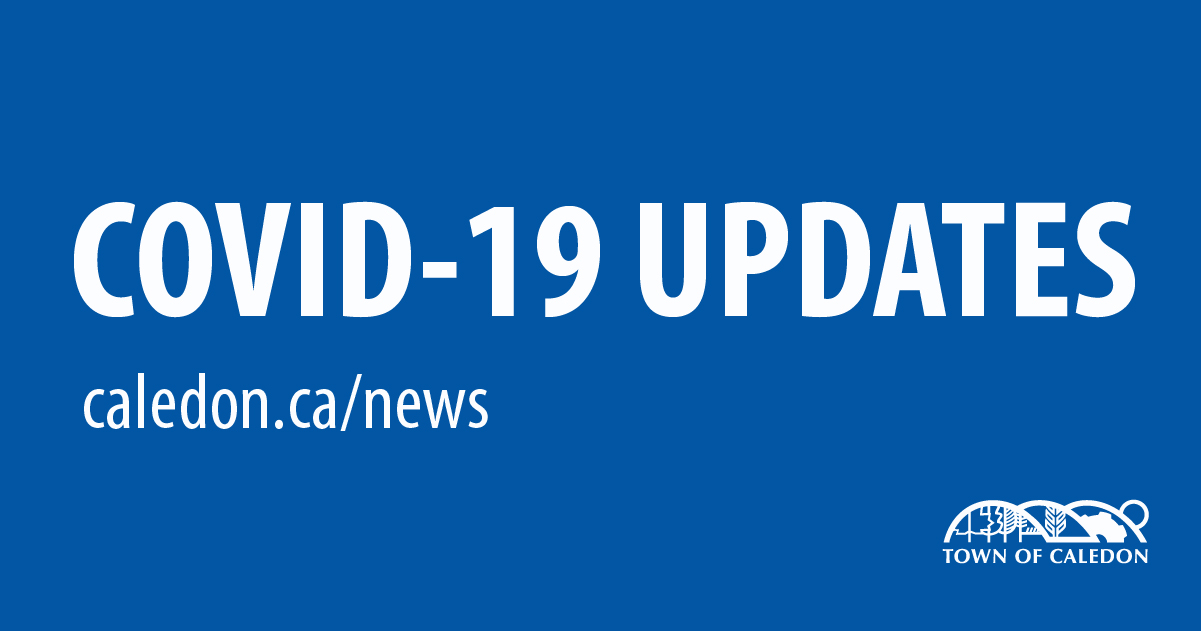 Posted on Wednesday, March 18, 2020 06:40 PM
(March 18, 2020) In response to the ongoing COVID-19 pandemic the Town of Caledon today declared a state of emergency, which enables the Town to access additional financial and other resources as needed.
"Our staff is already fully engaged in the COVID-19 response," said Mayor Allan Thompson. "This declaration gives us more flexibility to call on additional financial resources if needed. We want to ensure we have access to all the tools in our tool chest and that we can act with the utmost...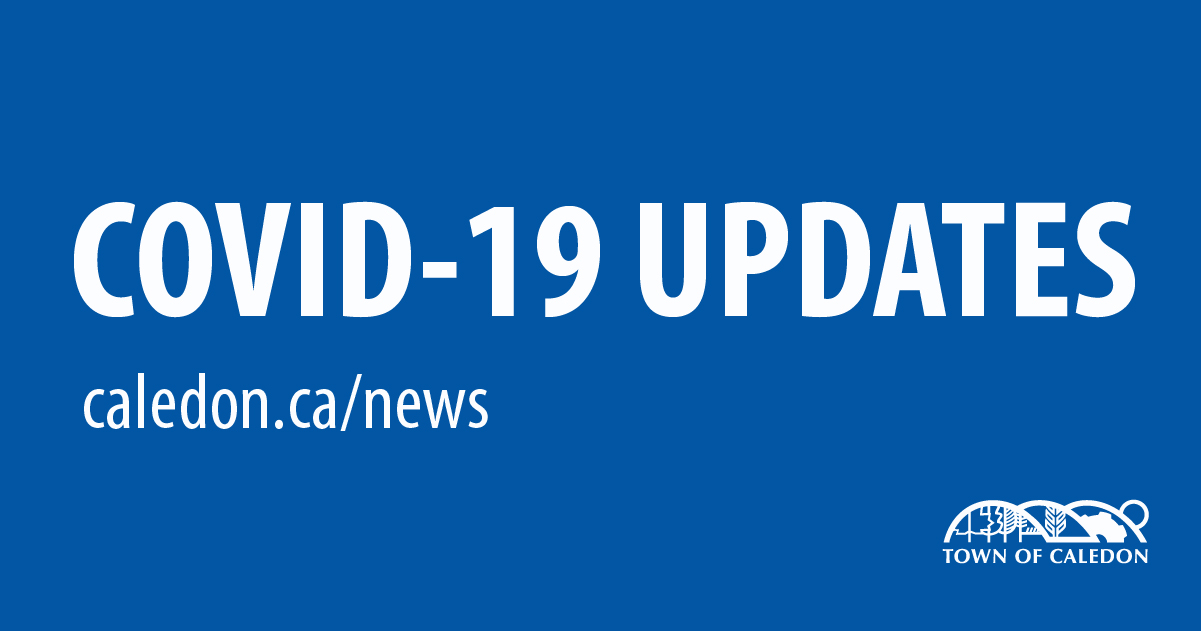 Posted on Friday, March 13, 2020 06:41 PM
As part of a coordinated regional response to the COVID-19 pandemic the Town of Caledon is announcing closures, cancellations and service level adjustments while at the same time focusing on continuing the provision of core services and operations to residents and businesses.
"We understand the impact these changes have on the daily lives of our residents and we don't make these decisions lightly," said Mayor Allan Thompson. "We are doing everything we can to continue essential services and...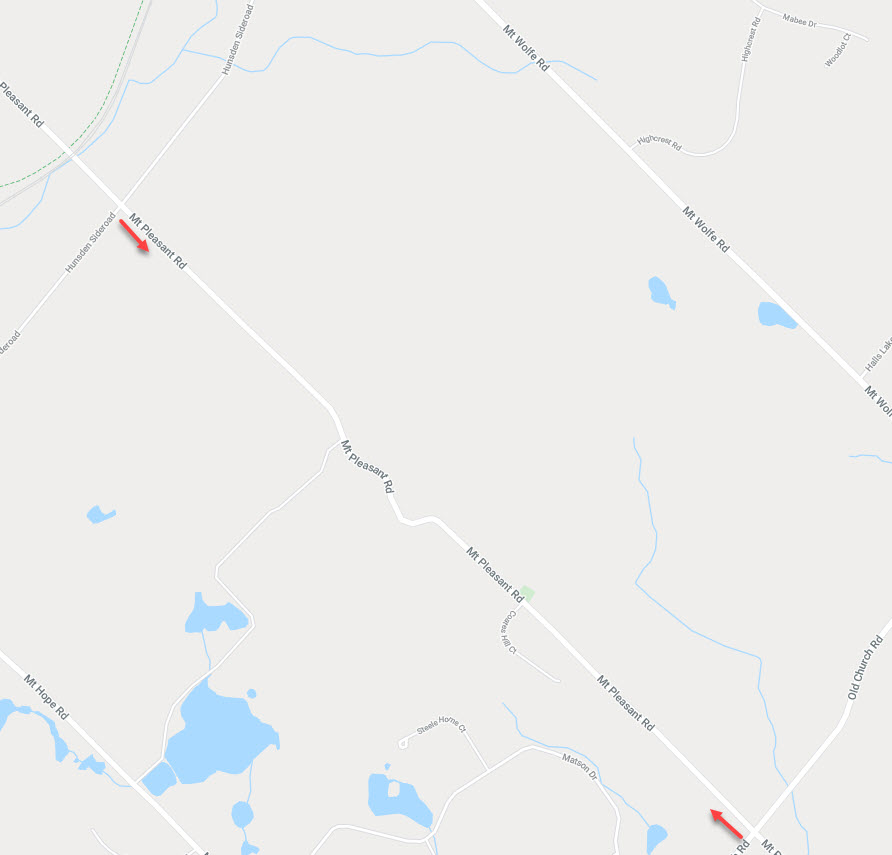 Posted on Friday, March 13, 2020 09:00 AM
Mount Pleasant Road, between Hunsden Side Road and Old Church Road, is closed for minor road repairs.
Friday March 13, 2020 – 8:30am to 3pm
Contact
For questions or inquiries, please contact Service Caledon: 905-584-2272 x 7750
Stay up-to-date