News and Notices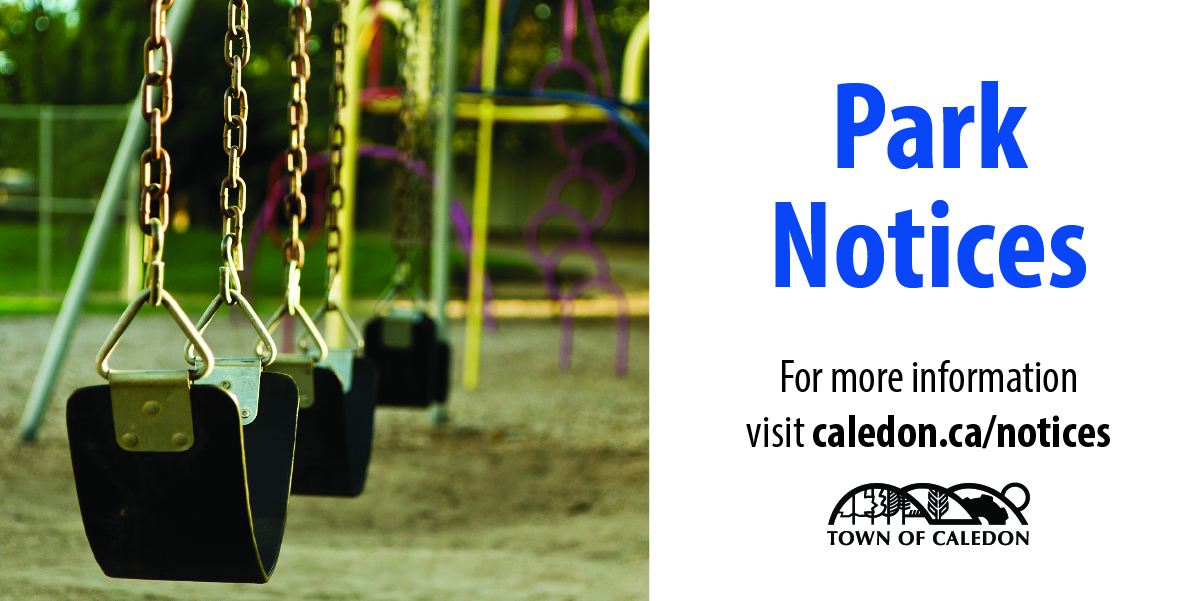 Posted on Tuesday, August 10, 2021 09:14 AM
To serve the continuing needs of the community, a new neighborhood park will be built at 33 Albert Spencer Avenue in Caledon East.
The new park will include:
A playground, including an accessible ramp
A basketball court
Benches, and
Landscaping
The area under construction will be closed during the project:
Expected start of construction: Monday, August 16, 2021
Expected end of construction: Friday, October 29, 2021
No road closures are expected, but construction vehicles will be present...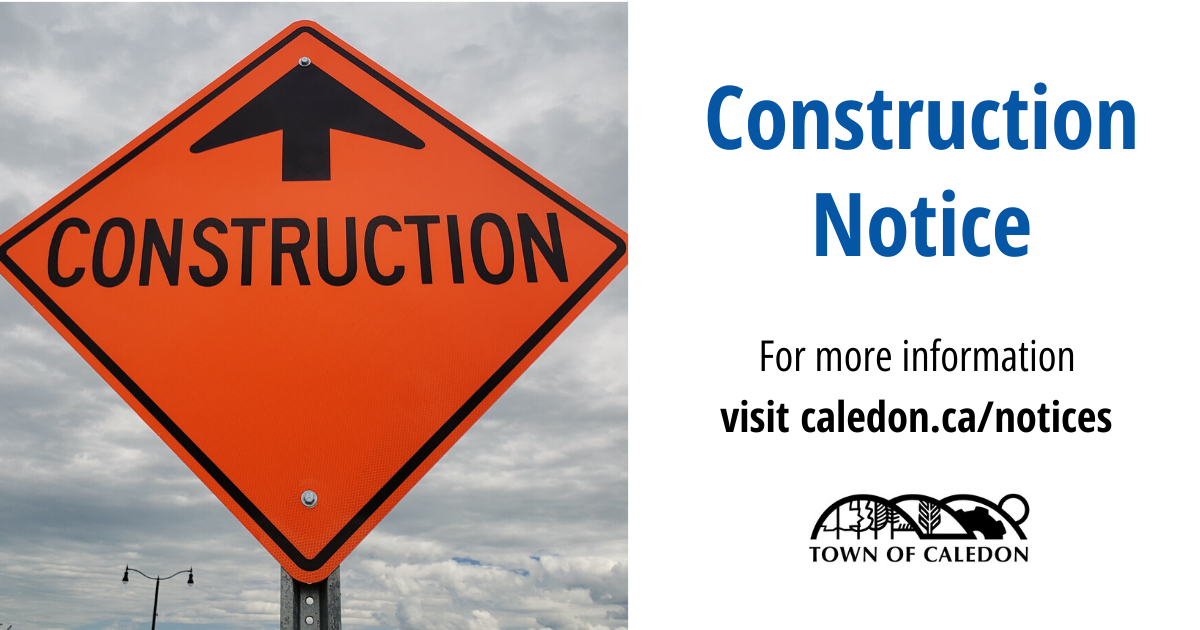 Posted on Thursday, August 05, 2021 11:00 AM
Construction will take place to install a new sidewalk along Creditview Road, from the Cheltenham Fire Hall to Kennedy Road, along the southwest side of the right-of-way.
EXPECTED START: August 9, 2021 | EXPECTED END: November 1, 2021
A full road closure is not expected, although there will be intermittent single-lane closures and delays. Local access will be maintained at all times.
Stay up-to-date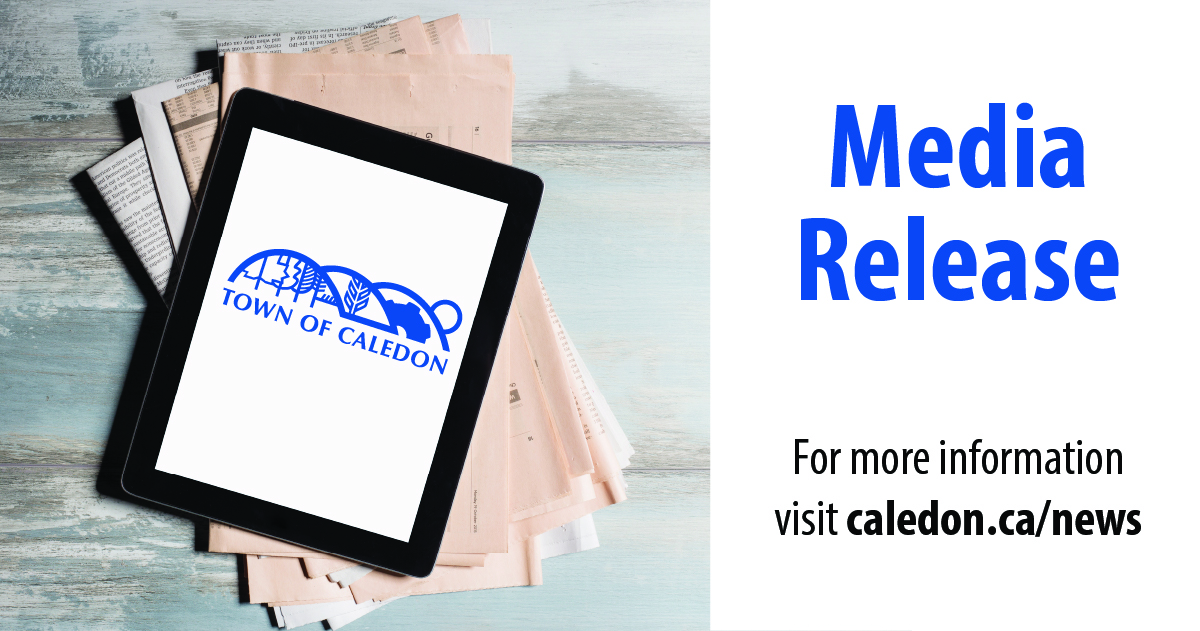 Posted on Tuesday, July 27, 2021 04:19 PM
July 27, 2021 -- On behalf of Mayor, Council and Town of Caledon staff, we wish you all a happy and safe Civic Holiday long weekend.
Town of Caledon offices and non-emergency services, all recreation centres, all Caledon Public Library branches, and the Provincial Offences Courts in Orangeville and Caledon East will be closed on Monday, August 2, 2021.
RECREATION
All recreation centres are closed on Monday, August 2. Otherwise, please see below for information on the reopening of facilities...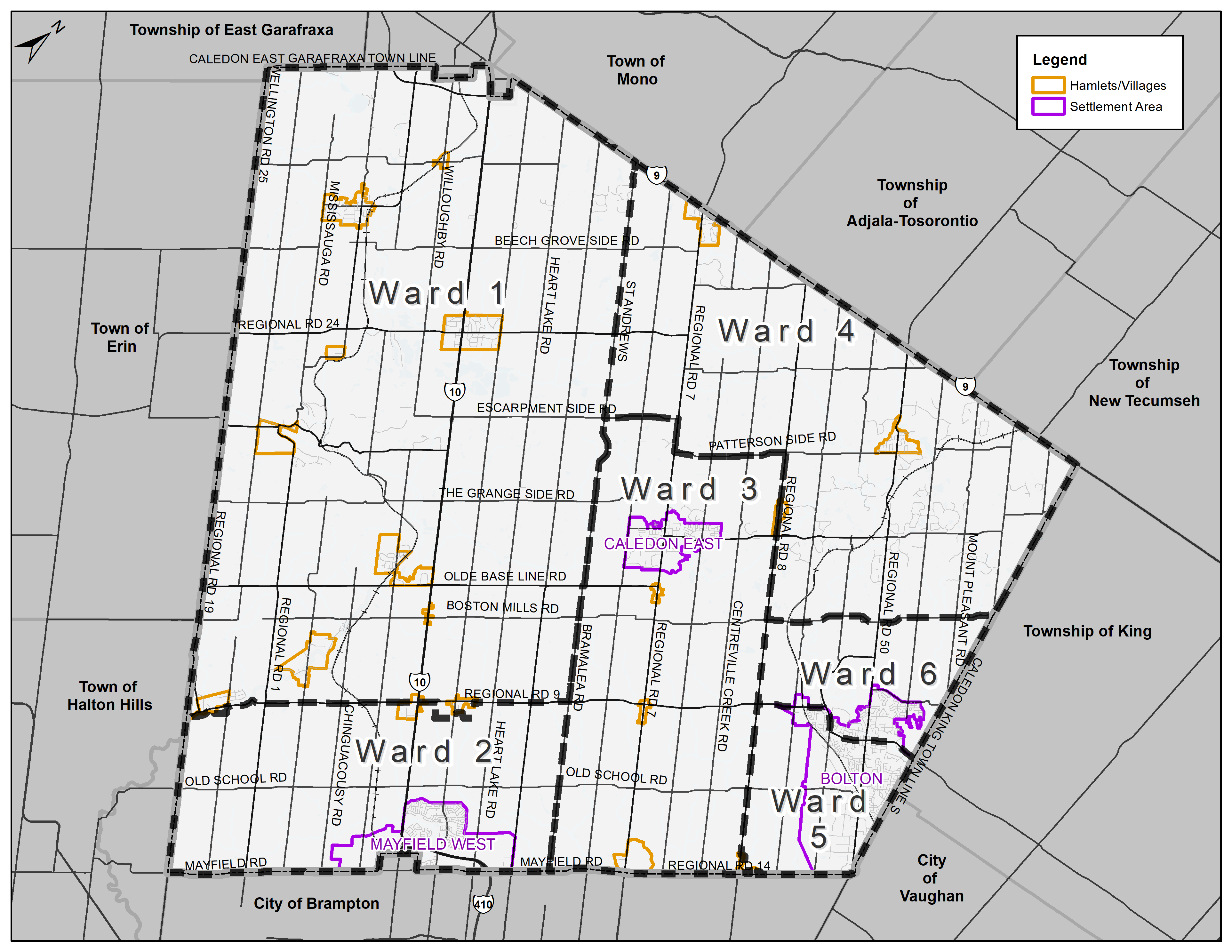 Posted on Friday, July 23, 2021 10:16 AM
In preparation for the 2022 Municipal Election, over the past year the Town of Caledon reviewed its ward boundary structure to ensure it serves the community and provides effective representation.
At the July 13, 2021 Town Council Meeting, a By-law was passed to update the Town's ward structure for the first time in 27 years. The changes to the wards will come into place for the 2022 Municipal Election, subject to an appeal.
New Ward System
The new structure will include six wards with one Local...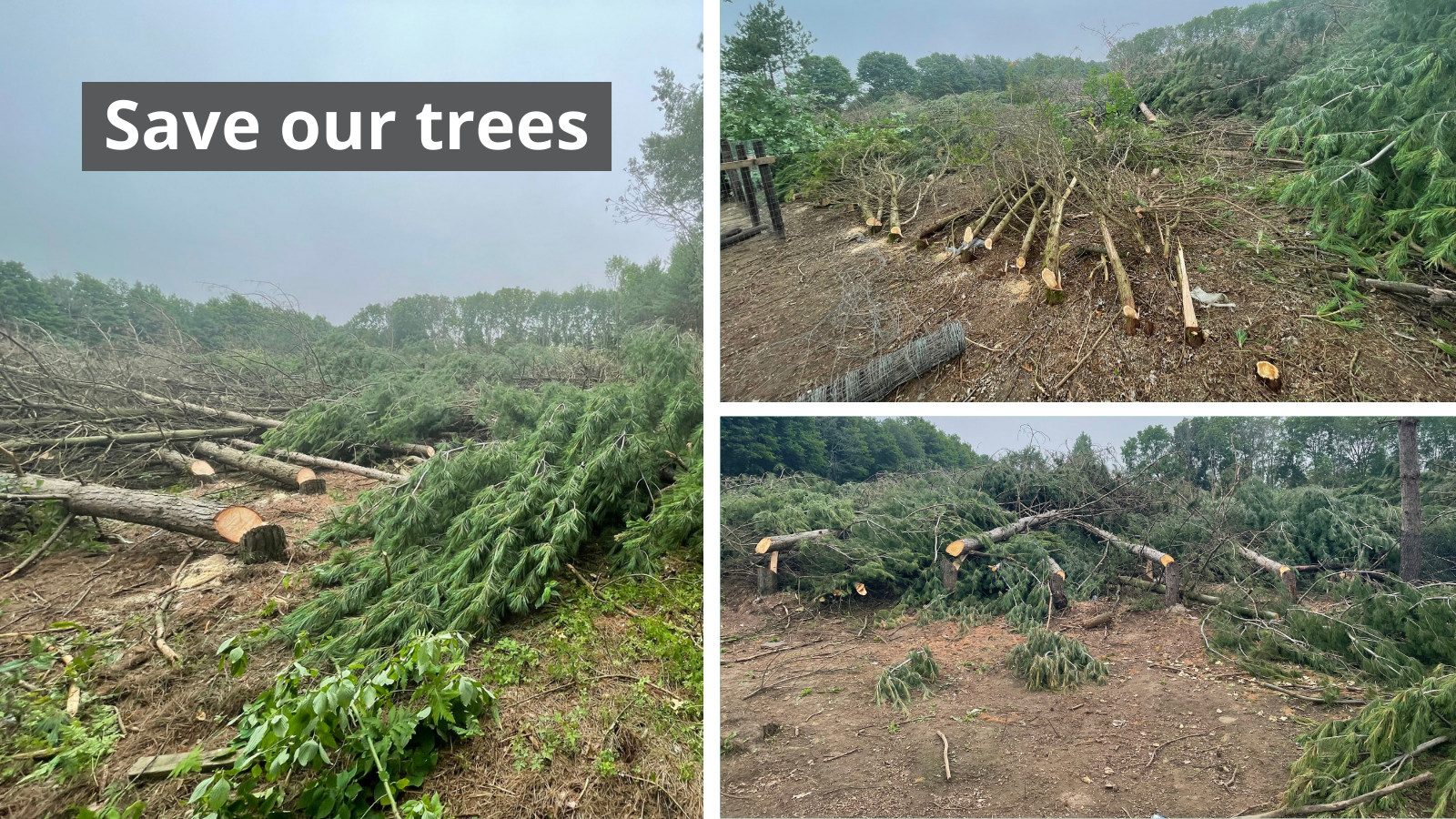 Posted on Friday, July 23, 2021 09:11 AM
July 23, 2021 – Hundreds of mature trees have been illegally cut down in woodlot areas throughout Caledon in recent months. The Town is urging residents to report any sign of multiple trees being cut down so that staff can investigate.
At the July 6, 2021 meeting, Town Council approved amendments to the Woodland Conservation By-law 2000-100 giving staff the authority to issue tickets to anyone cutting down trees without proper permits and authorization. The fine for cutting down trees illegally is...