News and Notices
Posted on Tuesday, July 19, 2022 06:20 PM
Council and staff at the Town of Caledon have made substantial progress advancing their 2018-2022 Council Work Plan priorities: sustainable growth, a connected community, improved service delivery and good governance.
"We are pleased with the positive impact the Council Work Plan has had on the Caledon community over the past four years," said Mayor Allan Thompson. "The Town of Caledon remains committed to making progress and recognizing the long-term vision for the community, including making Caledon...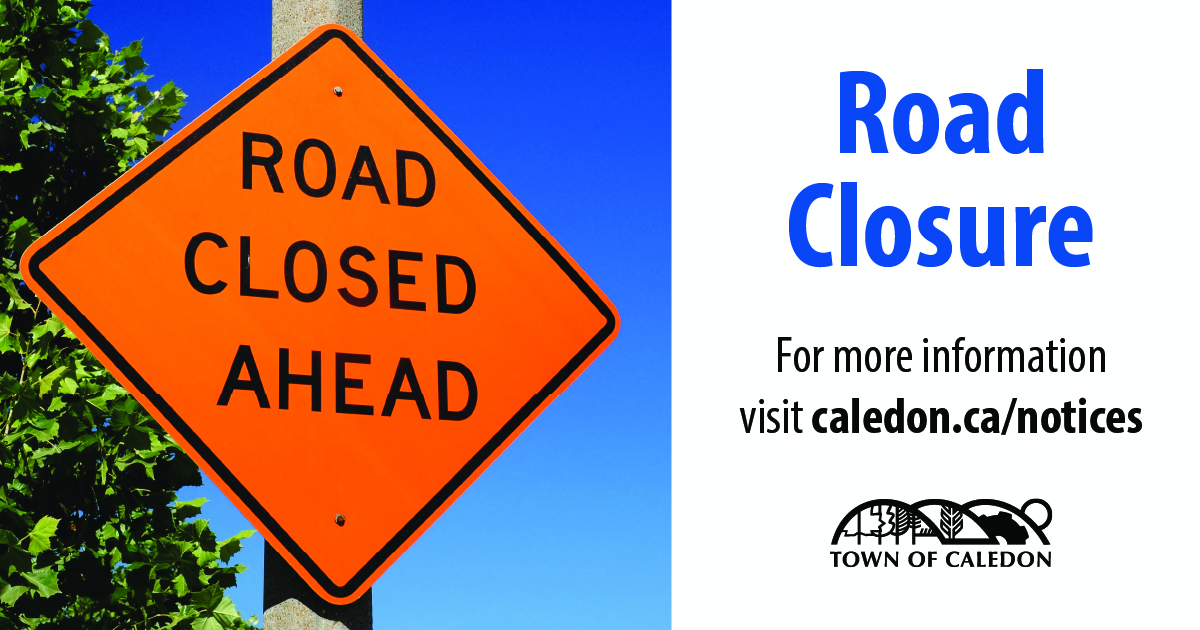 Posted on Monday, July 18, 2022 02:33 PM
St. Andrews Road Closure
St. Andrews Road will be closed, from Charleston Side Road to Beech Grove Side Road, for the repair of a cross road culvert.
Tuesday, July 19, 2022 – 8 a.m. to 3 p.m.
The last accessible emergency number on St. Andrews Road driving:
Northbound: 18679
Southbound: 18726
Posted on Monday, July 18, 2022 01:35 PM
July 18, 2022 – The Town of Caledon is pleased to announce that Samantha Hoffmann has joined the Caledon Fire and Emergency Services team as Deputy Fire Chief of Community Safety.
Deputy Chief Hoffmann brings 27 years of experience and a variety of awards in fire safety to the role where she will be responsible for leading efforts to create a "Fire Safe Community".
"We are very excited to welcome Deputy Hoffmann to our team. Her breadth of experience will be a valuable addition to the Caledon Fire...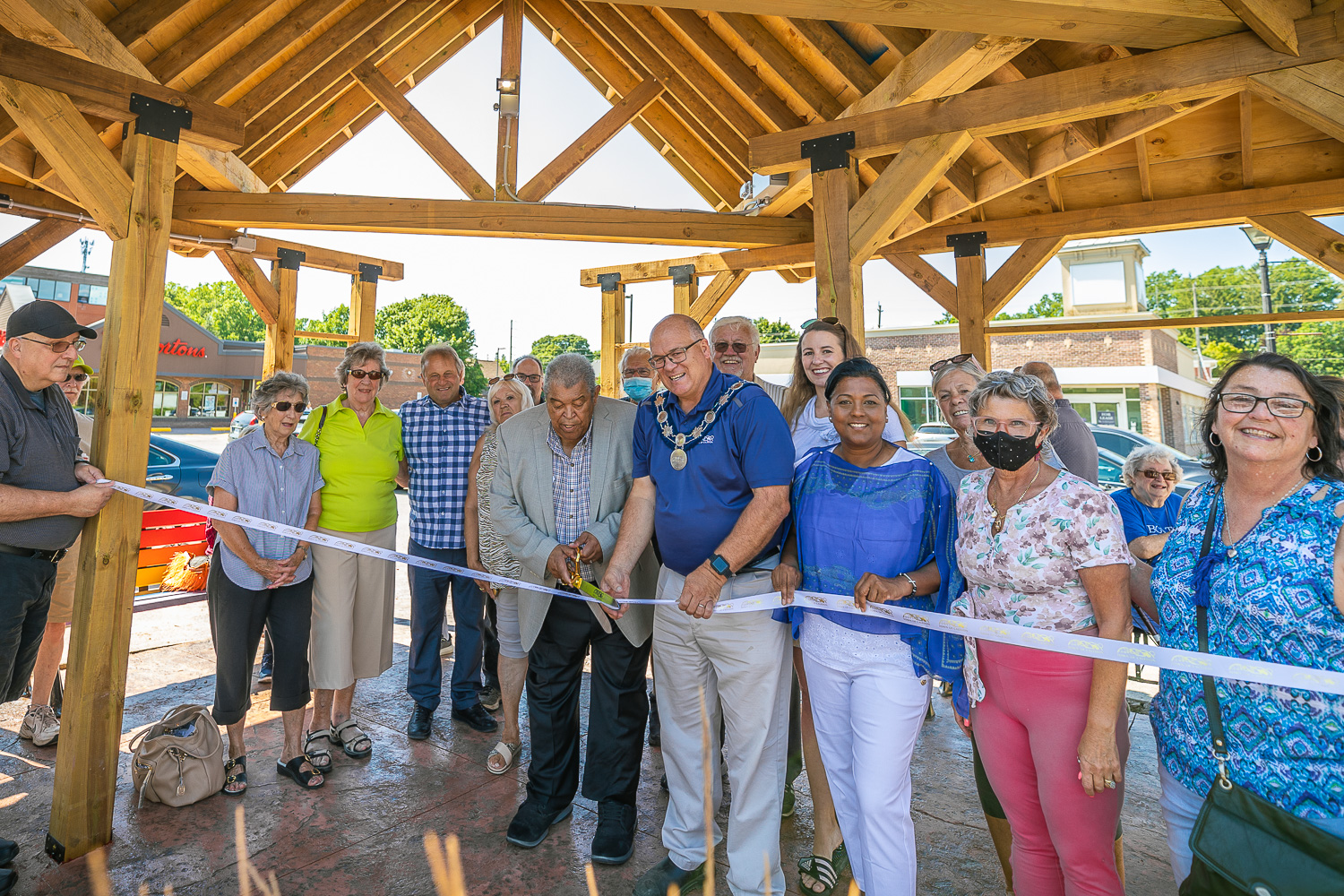 Posted on Monday, July 18, 2022 08:59 AM
July 18, 2022 – On July 16, the Town of Caledon, together with community partners, hosted a ribbon-cutting ceremony to open a new, revitalized gazebo in downtown Bolton.
This project advances the goals of the Bolton Downtown Revitalization Plan – an initiative that came from Caledon's 2020-2030 Economic Development Strategy which aims to improve the downtown area for residents, business owners and visitors.
The gazebo at the corner of Queen and Sterne Street is a landmark in downtown Bolton and,...
Posted on Thursday, July 14, 2022 12:16 PM
The Town of Caledon and Heritage Caledon presented awards of excellence for outstanding contributions to heritage conservation and stewardship and designated heritage property plaques to recently designated properties on July 11, 2022.
"I welcome the return of this event that celebrates our rich Caledon architectural history," said Mayor Allan Thompson. "Our heritage is central to our Town's identity and we are proud to recognize the property owners who have helped preserve and restore our heritage....