News and Notices
Posted on Monday, November 14, 2022 10:43 AM
November 14, 2022 – The Town of Caledon Fire & Emergency Services is once again teaming up with Caledon Community Services (CCS) to support the 'Season of Hope' program, previously known as the Santa Fund. This storied initiative ensures that all Caledon families and children have food and gifts this holiday season.
To assist families with ongoing essential needs and a little bit of extras this holiday season, selected drop off areas will be set up to accept donations throughout our community.
In...
Posted on Friday, November 11, 2022 09:58 AM
Media Photo Opportunity:
Columbia Way Stormwater Management Pond Project
What:
This event will highlight the completion of the Columbia Way Stormwater pond project. The Mayor and Members of Council will be on hand with staff to share the project's success and provide information on how this stormwater pond protects the community from floods, improves water quality and enhances the natural area.
When: Thursday November 17, 2022 3 p.m.
Where: South of Columbia Way between Taylorwood Avenue and...
Posted on Wednesday, November 09, 2022 11:00 AM
Please be advised that Old Church Road, between Innis Lake Road and Atchison Road, will be closed on Friday November 11, 2022, from approximately 10:30 - 10:50 a.m. and again from 11:30 - 11:50 a.m. to facilitate our Remembrance Day Service.
Vehicle traffic will not be permitted to pass through the site during this time, but pedestrian access will be available. Should you require passage through during the above-mentioned times, please contact:
Jessica VergisMayo
Coordinator, Events
Community Services
905.584.2272...
Posted on Wednesday, November 09, 2022 10:17 AM
The Inaugural meeting for Caledon's newly elected Town Council will take place on Tuesday, November 15, 2022 at 7 p.m. at the Caledon East Community Complex.
The meeting will consist of the procession of the new Council-Elect, the Declaration of Office and the dedicatory and inaugural address.
The meeting can be viewed live at caledon.ca/agenda
The event is open to the public, however seating is limited.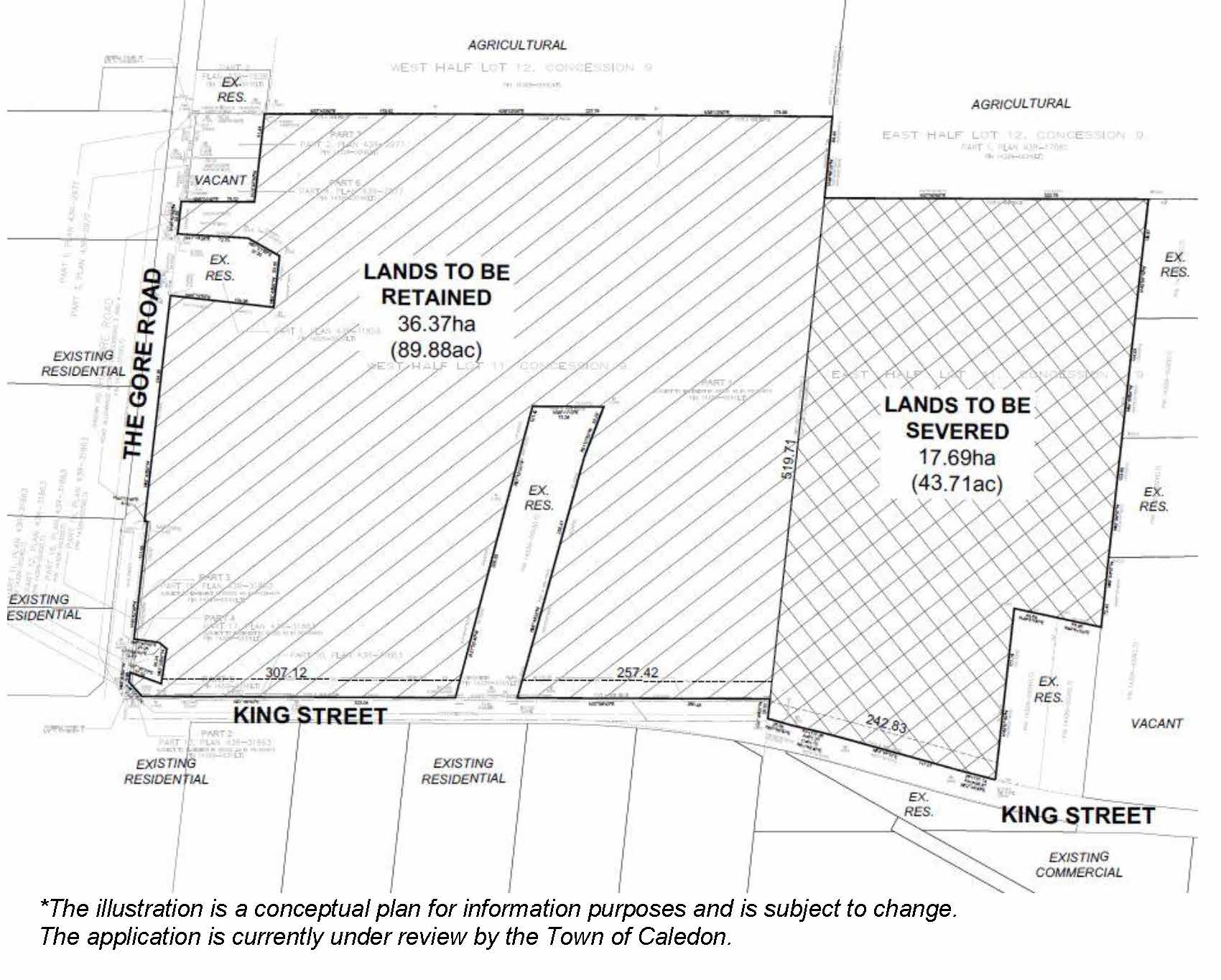 Posted on Thursday, November 03, 2022 09:00 AM
File Number (s): POPA 2022-0004
A Public Meeting will be held to consider this proposed Official Plan Amendment application. Your input and insight will inform and shape plans that meet the needs of our community.
Please be advised that the Town of Caledon is now offering a Hybrid Committee and Council Meeting model offering options for you to engage with Council, including in-person or virtual opportunities.Meeting date: November 28, 2022 | Meeting start time: 7 p.m.
How to participate
Members...