News and Notices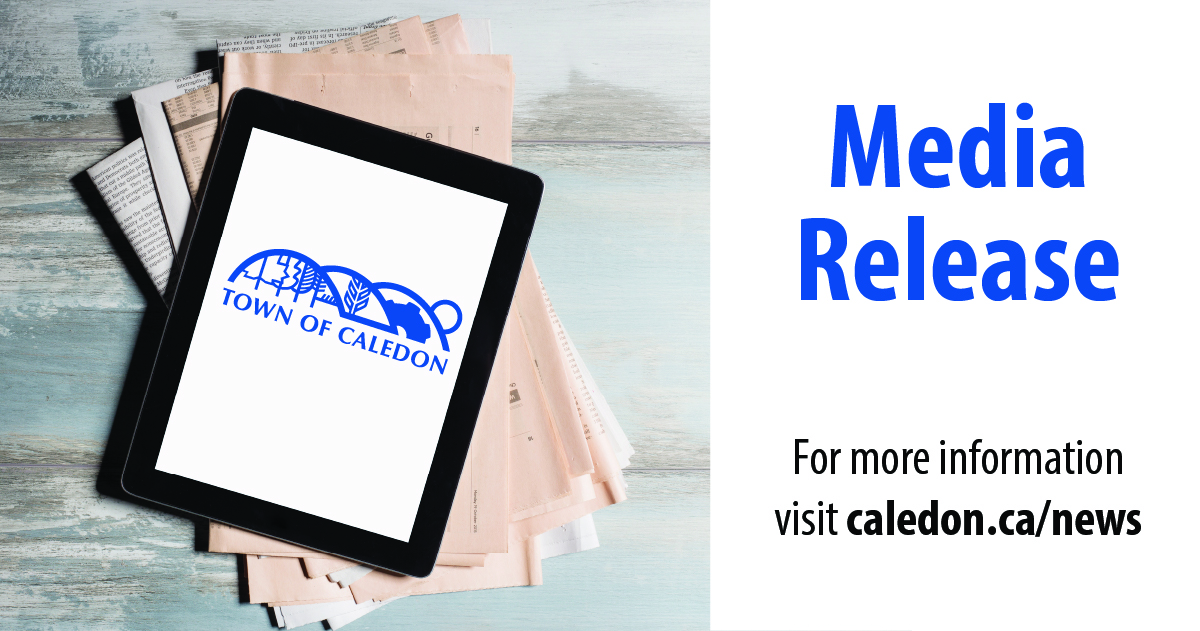 Posted on Wednesday, September 02, 2020 04:57 PM
Town of Caledon offices, facilities and non-emergency services will be closed Monday, September 7, 2020 for the Labour Day Holiday.
This includes:
Libraries
Recreation facilities
Animal Shelter
Provincial Offences Court Office in Caledon and Orangeville
Town Hall
Fire and Emergency Services administration
A reminder that, due to COVID-19, Town Hall and select recreation facilities re-open on Tuesday, September 8 by appointment only. Provincial Offences Courts remain closed.
For news and information...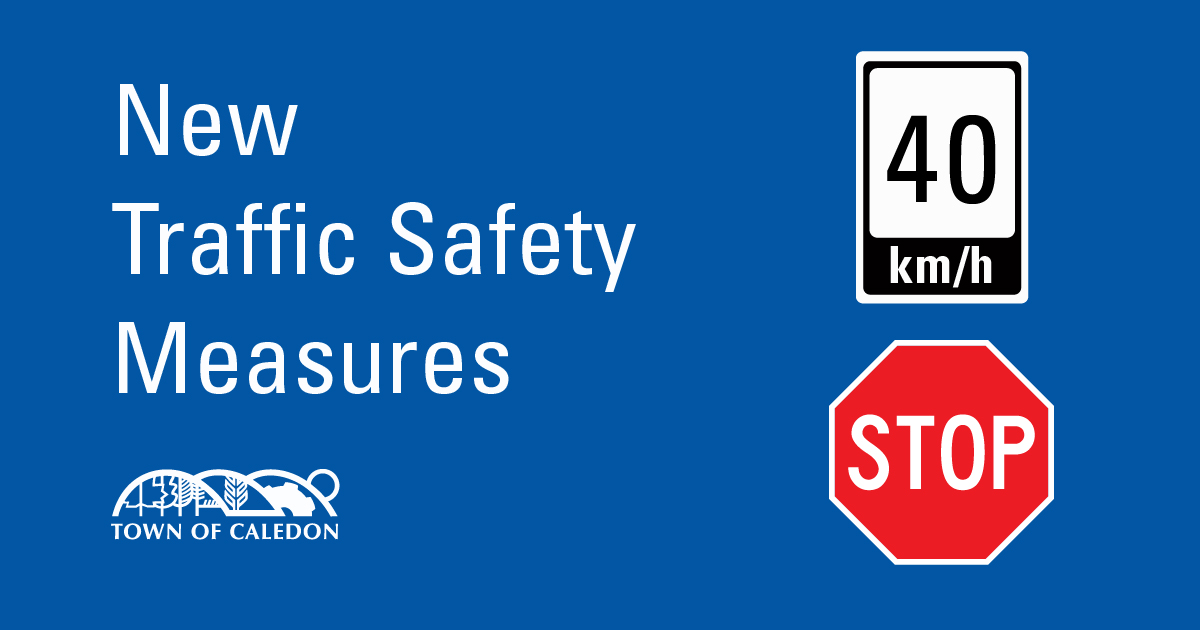 Posted on Thursday, August 27, 2020 02:12 PM
Update (October 1, 2020)
As an ongoing effort to increase safety for pedestrians, a number of stop signs will be installed across the Town. Speed limits will also change with new signage posted.
Locations Community safety zones
Community safety zones
Street
From
To
Cataract Road
500m south of Charleston Road
500m east of Mississauga Road
Creditview Road
400m north of King Street
250m north of Kennedy Road
Kennedy...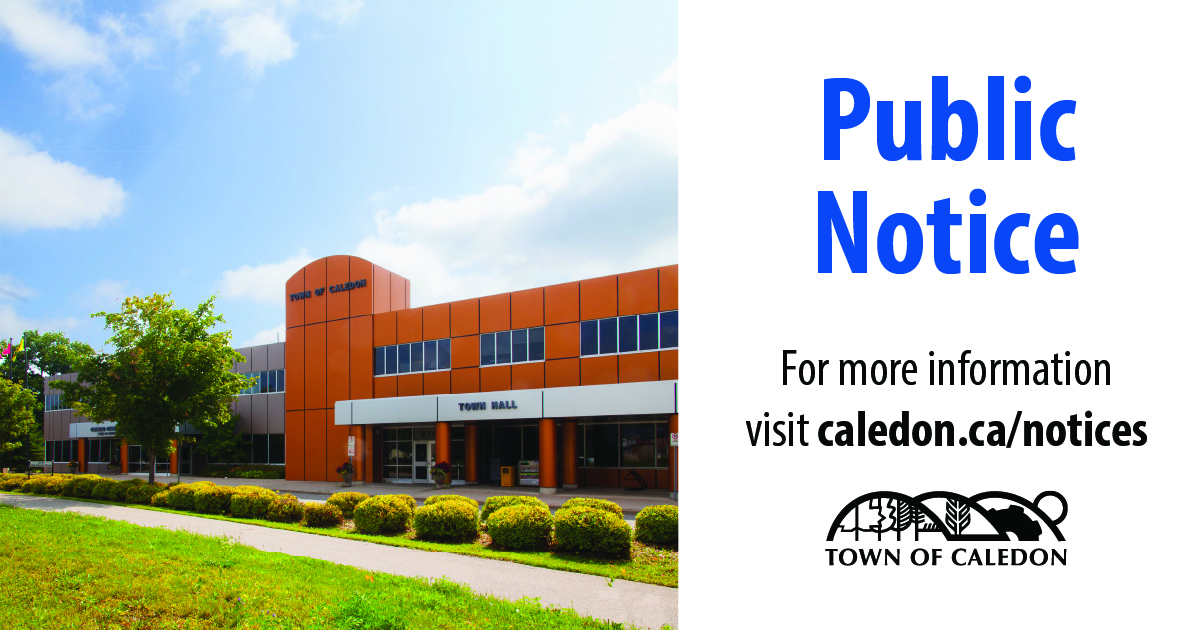 Posted on Thursday, August 27, 2020 10:55 AM
Update (August 27, 2020)
The Corporation of the Town of Caledon is currently undertaking a Class Environmental Assessment for the reconstruction of Main Street North and Queen Street West in the Village of Alton.
The purpose of the study is to develop a road design that enhances connectivity and visitor accessibility to the Alton Village area. In identifying improvements to the corridor, the study is considering technical, aesthetic, and structural requirements; as well as socio-economic, cultural...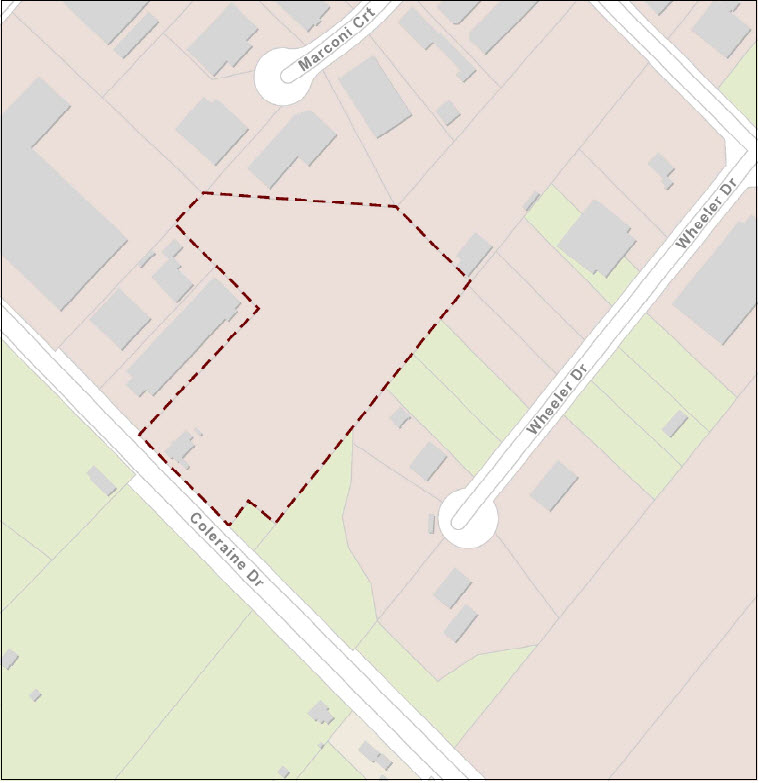 Posted on Wednesday, August 26, 2020 12:05 PM
Stormwater Management Pond
A consultant has been retained by the Town of Caledon to provide a detailed design for a retrofit of the Marconi Court Storm Water Management Facility (SWMF) located on the west side of Coleraine Drive between Marconi Court and Wheeler Drive in Bolton.
This also includes the redesign of the existing dog park adjacent to the SWMF. The overall goal is to retrofit the SWMF to meet, as much as can be achieved, current standards providing an "enhanced level of pprotection" which...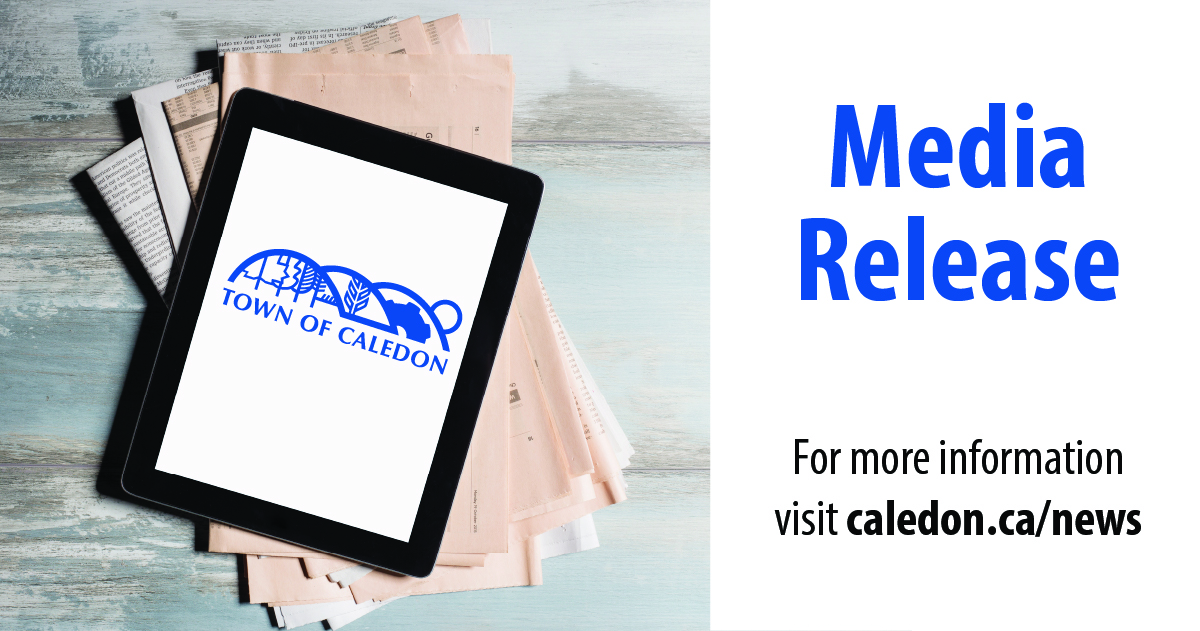 Posted on Tuesday, August 25, 2020 02:42 PM
The Town of Caledon today launched a comprehensive plan to help the community recover from the devastating financial and social effects caused by the COVID-19 pandemic.
The Community Recovery Plan focuses on supporting business, empowering community organizations, combating isolation through increased connectedness and providing more access to information and services.
"We asked our businesses, not-for-profits and residents what needed to happen to make this community whole again, and we got a tremendous...