News and Notices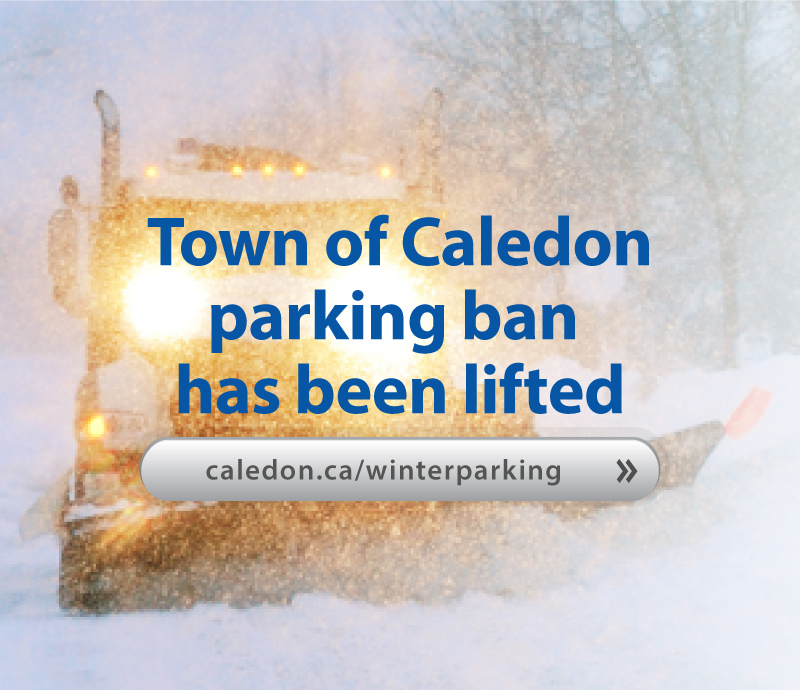 Posted on Wednesday, January 19, 2022 03:02 PM
January 19, 2022 -- The Town of Caledon has lifted the winter parking ban and significant weather warning effective immediately.
The significant weather event warning has been lifted effective immediately in regard to reduced visibility caused by heavy snow for three hours or more and accumulation of 15 cm of snow within a 12-hour period.
Residents and visitors are reminded that vehicles may still be ticketed and/or towed if they interfere with normal snow removal operations. Even when there is no...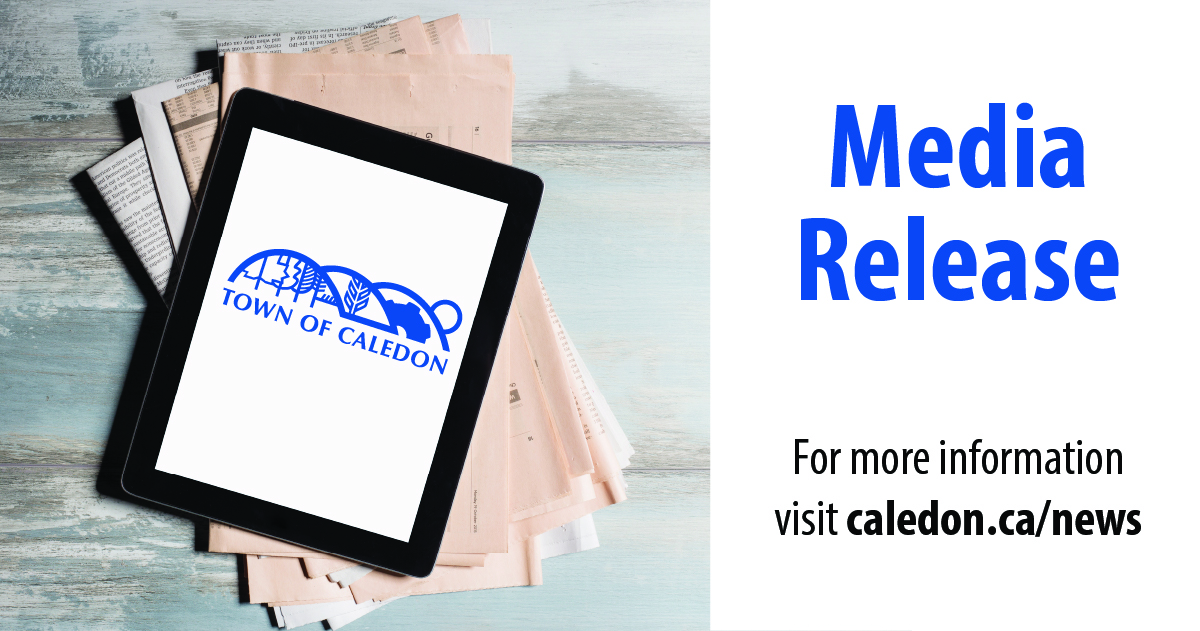 Posted on Tuesday, January 18, 2022 05:20 PM
January 18, 2022 – The Town of Caledon and City of Vaughan have received a commitment from Minister of Transportation of Ontario Caroline Mulroney that the proposed Caledon-Vaughan GO rail line is moving forward, with Metrolinx now being directed to advance the business case for the project as the region awaits the release of the Greater Golden Horseshoe Transportation Plan update.
Both municipalities are pleased to be one step closer to GO train service. Caledon and Vaughan, with support from the...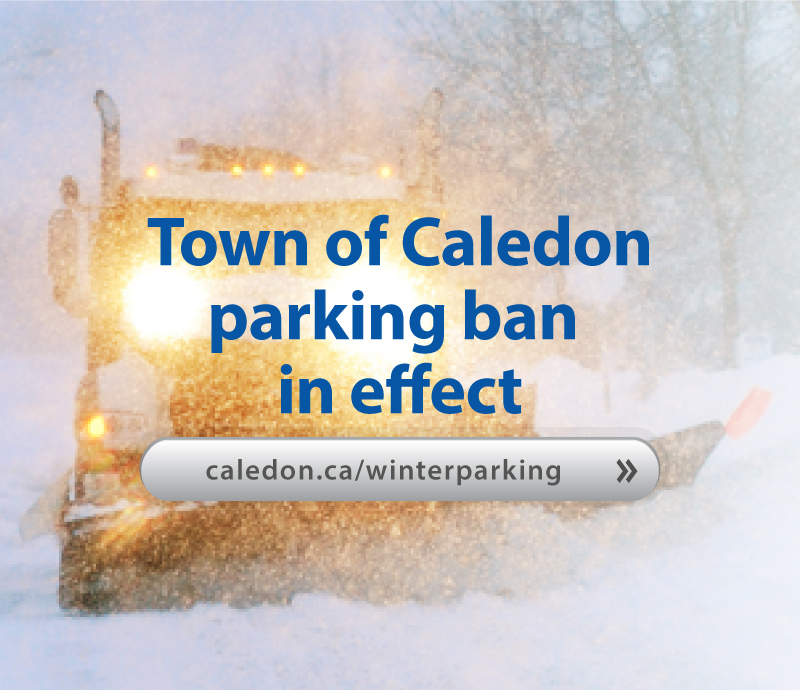 Posted on Monday, January 17, 2022 03:23 PM
January 17, 2022 - The Town of Caledon has issued a Winter Parking Ban to take effect at January 18, 2022, 12:01 a.m. The significant weather warning that was declared on January 16, 2022 remains in effect.
About Winter Parking Bans
The purpose of the ban is to keep roads free of parked vehicles so that crews can quickly and safely clear snow.
Following a forecast for a snowfall of 7 cm or greater, or ice coverage, the Town may issue a Winter Parking Ban.
During a Winter Parking Ban: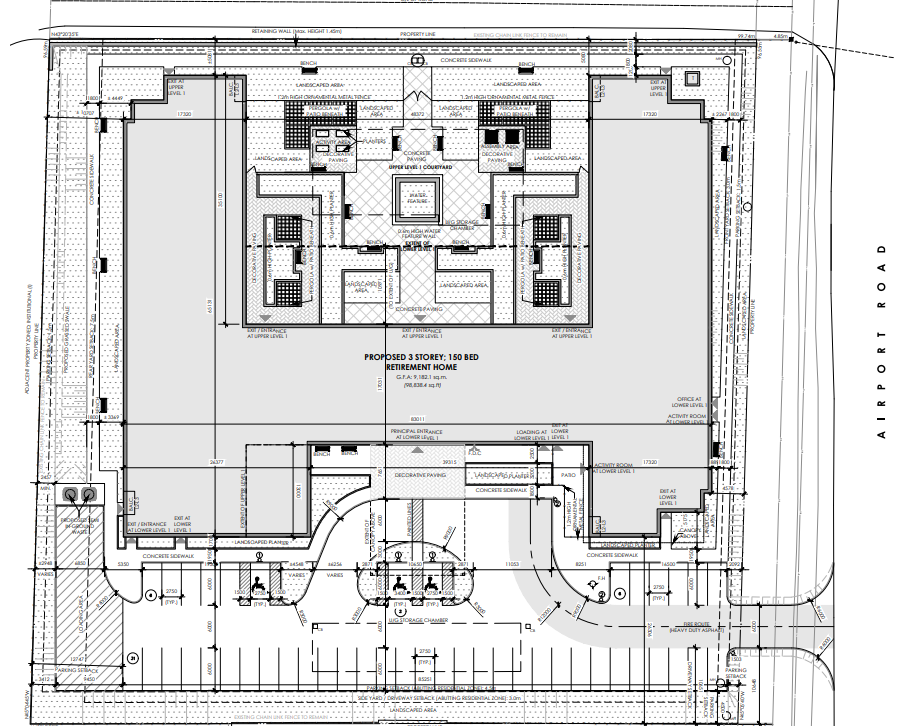 Posted on Wednesday, January 12, 2022 11:21 AM
A Public Meeting will be held to consider the proposed Official Plan Amendment and Zoning By-law Amendment applications. Your input and insight will inform and shape plans that meet the needs of our community.
Due to continuing efforts to contain the spread of COVID-19 and to protect individuals, Town Hall will not be open to the public to attend Public Meetings until further notice. These meetings will be held electronically.
Meeting date: February 8, 2022 | Meeting start time: 7 p.m.
How to...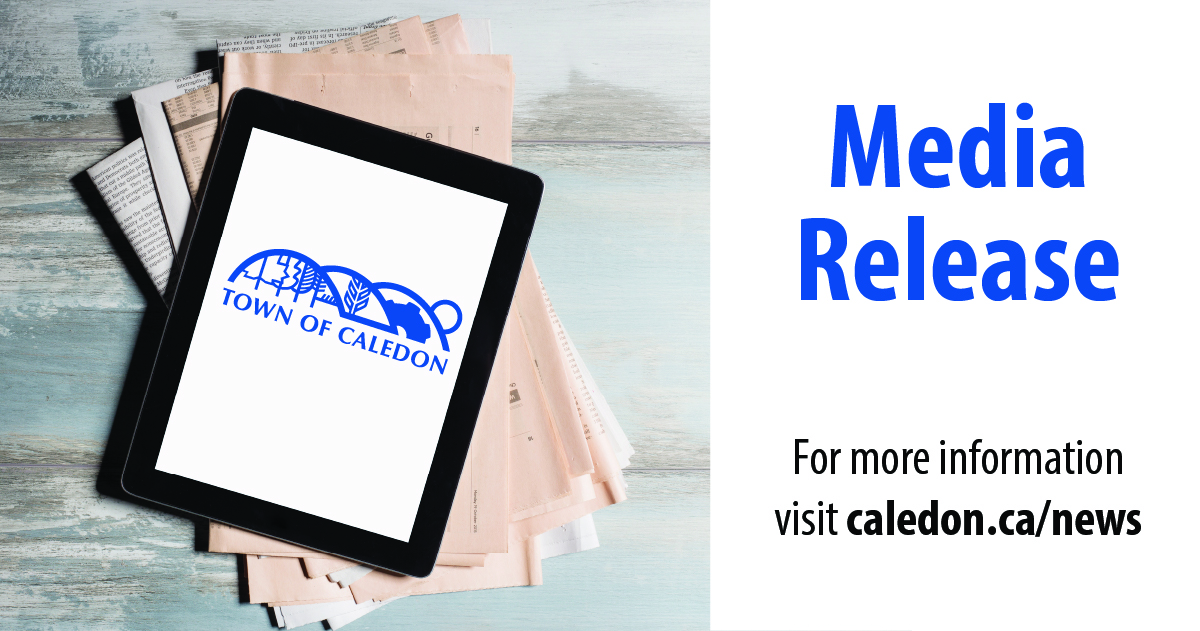 Posted on Friday, January 07, 2022 03:51 PM
January 7, 2022 – The Town of Caledon is continuing to meet essential municipal service requirements while experiencing increased staff absences due to the Omicron variant.
"We're working through COVID-19 challenges impacting our employees such as illness, isolations and caregiving by redeploying staff to areas of greatest need," said Mayor Allan Thompson. "We're asking for the public's patience as they might experience delays in some service areas."
The Operations department, which is responsible...