News and Notices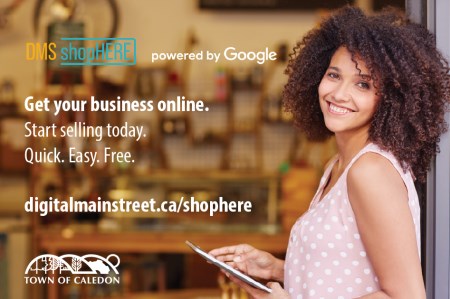 Posted on Monday, June 08, 2020 04:18 PM
To help support our local small businesses, Caledon has joined the ShopHERE powered by Google program.
ShopHERE powered by Google, which started in the City of Toronto, helps independent businesses and artists build a digital presence and minimize the economic impact of the COVID-19 pandemic. Local businesses and artists can apply for the program at digitalmainstreet.ca/shophere to get their online store built at no-cost.
This program goes beyond just main street bricks and mortar locations as it...
Posted on Thursday, June 04, 2020 04:33 PM
Boston Mills Road
Boston Mills Road will be closed, from Dixie Road to Bramalea Road, for culvert repairs.
Friday June 5, 2020 – 7am to 3pm
The last accessible emergency number on Boston Mills Road driving:
Westbound: 4766
Eastbound: 4566
Glen Haffy Road
Glen Haffy Road will be closed, from Coolihans Side Road to HWY 9, for culvert repairs.
Friday June 5, 2020 – 6am to 3pm
The last accessible emergency number on Glen Haffy Road driving:
Northbound: 19353
Southbound: 19411
Contact
For questions...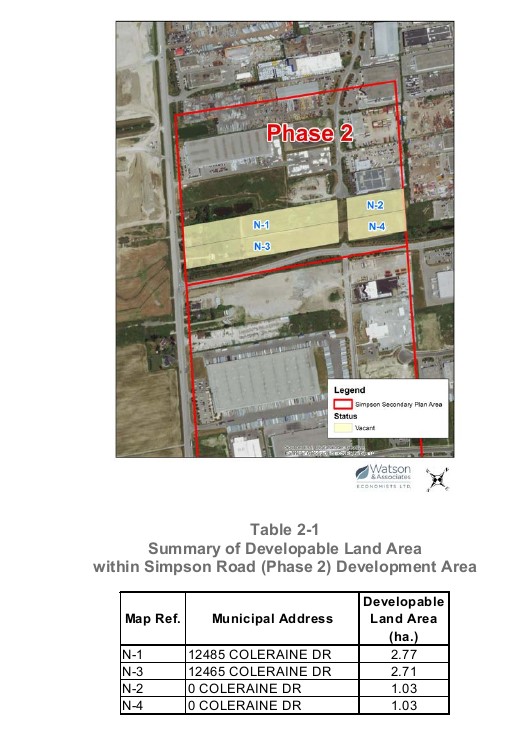 Posted on Wednesday, June 03, 2020 06:15 PM
What is an Area-Specific Development Charges Background Study?
This background study has been prepared pursuant to the requirements of the Development Charges Act (DCA),1997 (s10), which among others, stipulates that before passing a Development Charge by-law, the council shall complete a Development Charge (DC) background study.
This Area Specific Development Charges (A.S.D.C.) Background Study for the Town of Caledon is presented as part of a process that will lead to the approval of a new Area...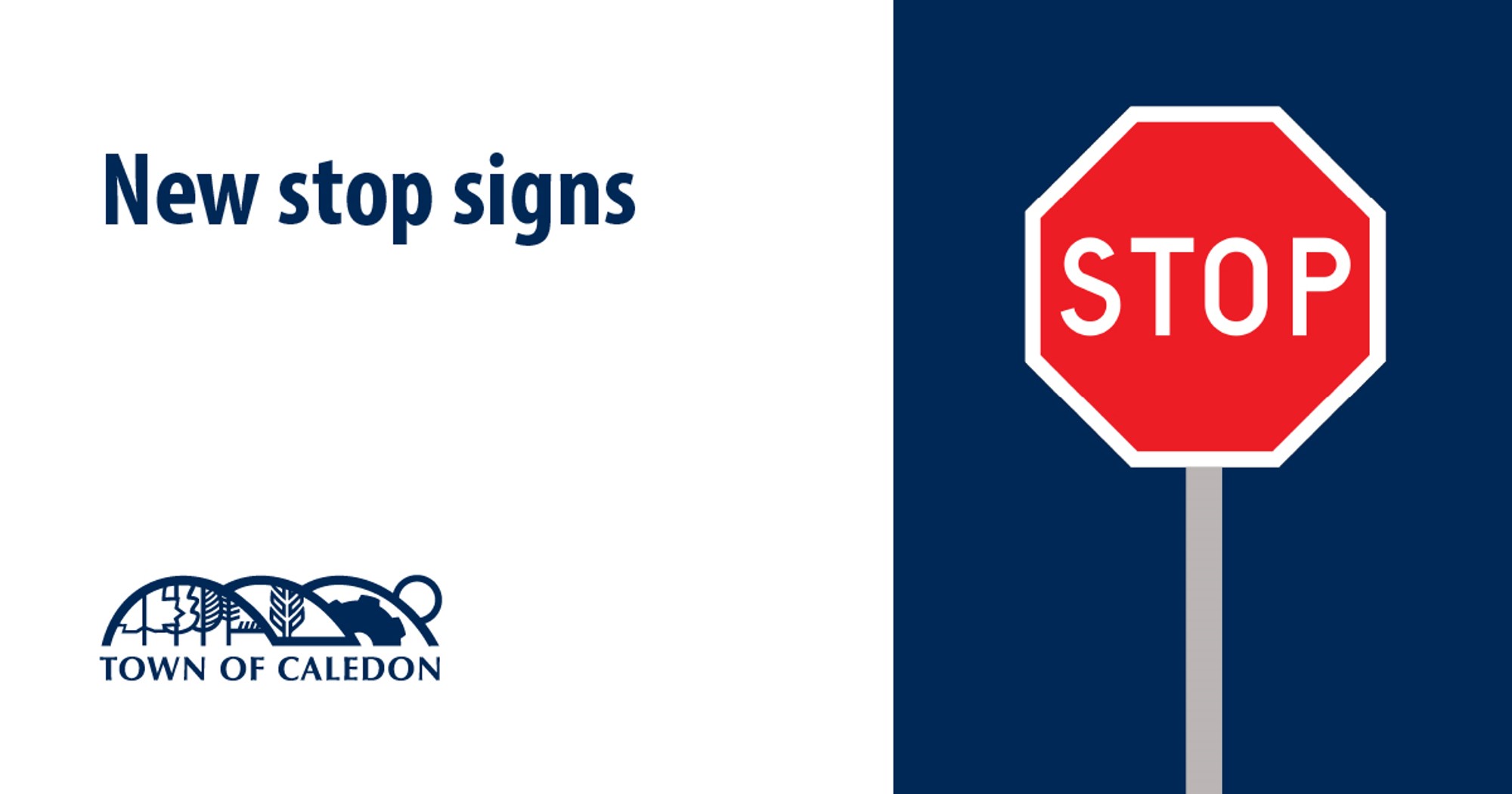 Posted on Wednesday, June 03, 2020 05:56 PM
To increase safety for pedestrians, a number of stop signs will be installed across the Town in June 2020. Locations include:
Innis Lake Road and Castlederg Sideroad
Royal Valley Drive at Garden Wood Avenue
Royal Valley Drive at Astoria PIace
Royal Valley Drive at Kirkwood Crescent (northern intersection of Kirkwood Crescent)
Royal Valley Drive at Pinebrook Circle
Bonnieglen Farm Blvd. at Craftsman Road, and
Learmont Avenue at Twistleton Street
Use caution approaching and entering the intersection....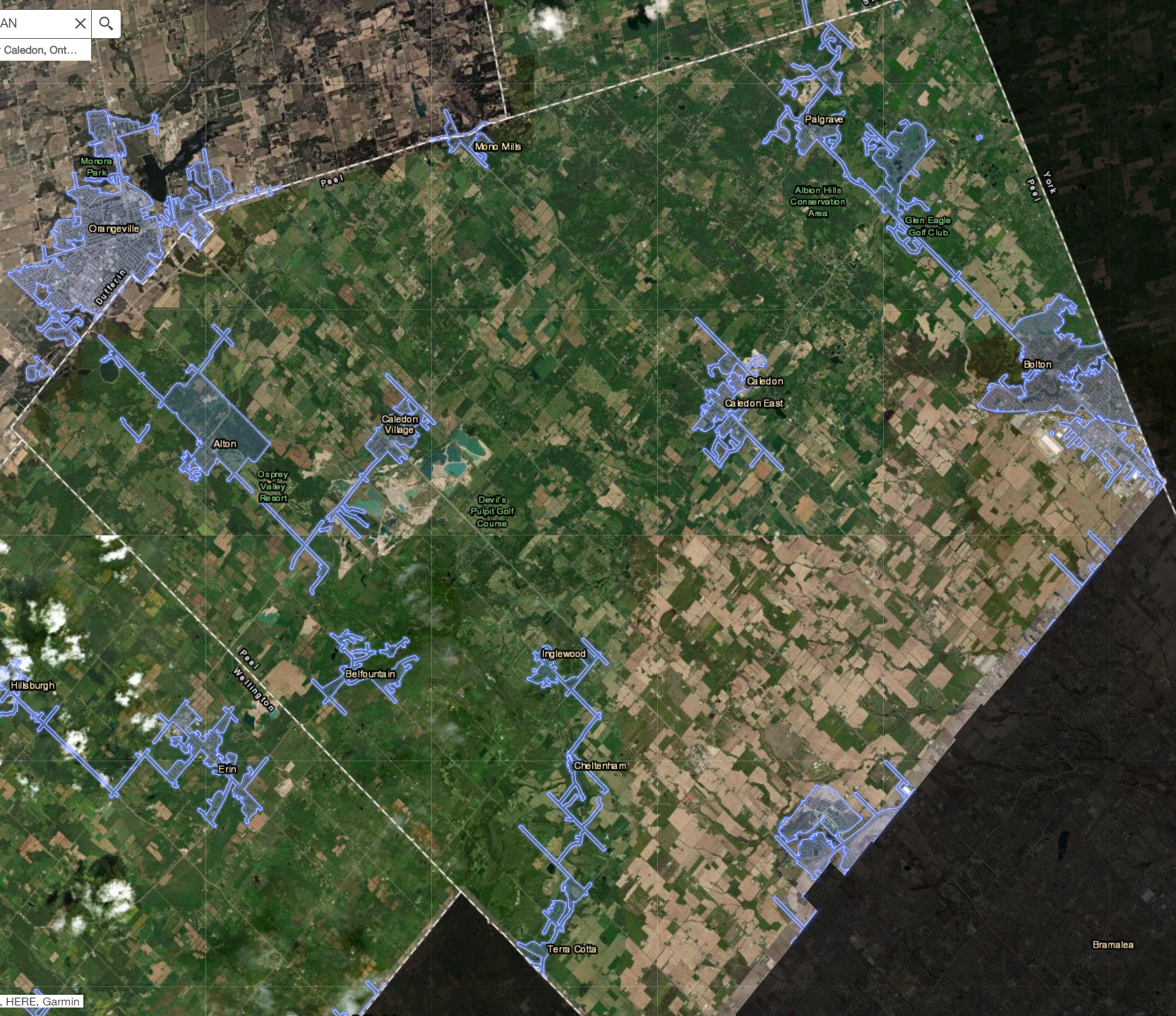 Posted on Tuesday, June 02, 2020 11:30 AM
The Province of Ontario announced today that an RFP worth over $5 million will result in a major improvement to Caledon's high-speed internet infrastructure. Issued by Southwestern Integrated Fibre Technology Inc. (SWIFT), the RFP includes contributions from all three levels of government – and a local investment of over $600,000 from the Town of Caledon.
"We have long advocated that this is an essential service and now the pandemic has underscored it," said Mayor Allan Thompson. "I'm...