News and Notices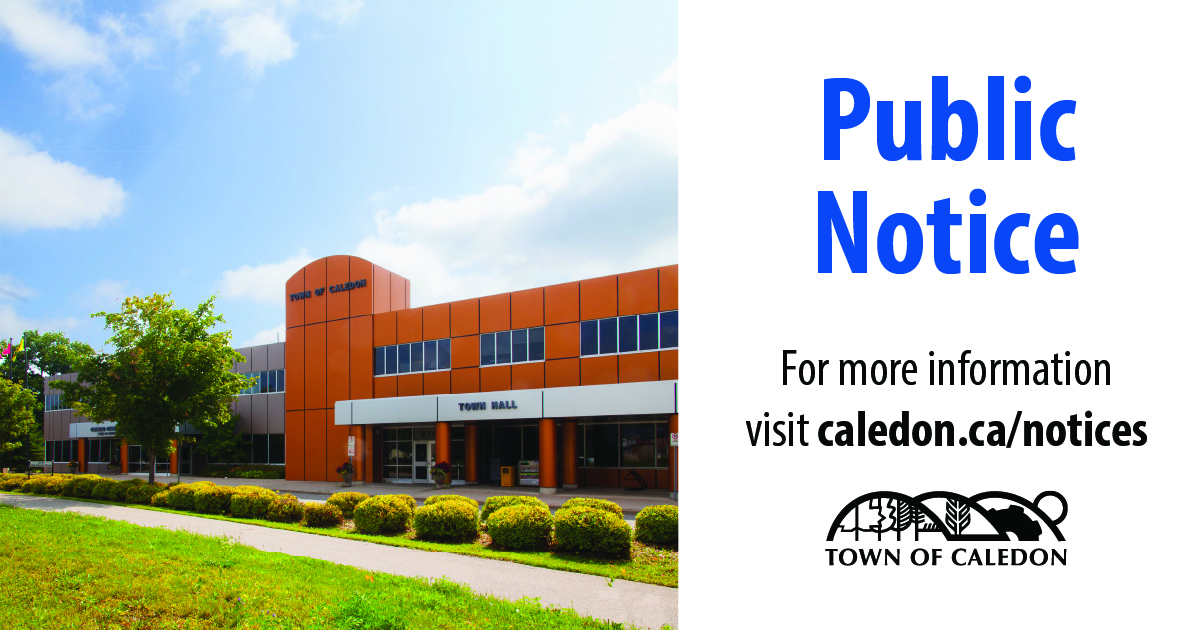 Posted on Wednesday, September 06, 2023 10:35 AM
NOTICE OF CONSTRUCTION
Caledon Trailway Bridge Rehabilitation (Old Baseline Road and Chinguacousy Road)
Bridge rehabilitation works will be completed on Caledon Trailway bridge structure (ID: P35230012), between Olde Baseline Road and Chinguacousy Road within the Caledon Country Club.
Full trail closure will be required to complete the bridge rehabilitation works. One lane traffic will be maintained at the Caledon Country Club. The works are anticipated to start the week of September 11, 2023.

The...
Posted on Wednesday, August 30, 2023 01:56 PM
Just in time for back to school, the Town of Caledon's two new mobile Automated Speed Enforcement (ASE) cameras are now operational in two designated Community Safety Zones. The cameras are located in Bolton at Columbia Way and in Southfields Village at Kennedy Road.
"These cameras are in our Community Safety Zones near schools and where families, seniors and children walk, bike and play," said Mayor Annette Groves. "As children return to school these cameras will make a difference in encouraging...
Posted on Monday, August 28, 2023 08:49 AM
Please note, Town of Caledon offices and services including Recreation, Animal Services and Provincial Offences Courts, in Orangeville and Caledon East, will be closed on Monday, September 4, 2023. All Caledon Public Library branches will be closed Sunday September 3 and Monday September 4, 2023.
After-hours Emergencies 
For after-hours emergencies such as downed trees on roads or flooding, call the Region of Peel at 1-800-563-7881.  
To report an urgent issue about a stray domestic animal (certain...
Posted on Thursday, August 24, 2023 01:39 PM
Today, Town of Caledon together with Brampton Transit announced an extension of select route 18 Dixie trips north of Mayfield Road.
Brampton Transit will offer nine trips per day on Dixie Road during peak hours, mid-day and in the evening. The increased service will provide employees a safe and convenient way of getting to and from work along Dixie Road where local businesses employ approximately 1,500 people with 500 employees that use transit daily to commute to work along Dixie Road.
Quotes
Posted on Wednesday, August 23, 2023 05:30 PM
August 23, 2023 (CALEDON, ON) – Almost two years since Caledon Council broke ground for the 52,000 square-foot expansion, the Caledon East Community Complex (CECC) project is complete and will be open for programs and services on Tuesday, September 5, 2023.
"This project has been a significant undertaking for the team," said Mayor Annette Groves. "The Caledon East Community Complex has been transformed into a state-of-the-art facility and is our largest multi-use recreation facility in Caledon....