News and Notices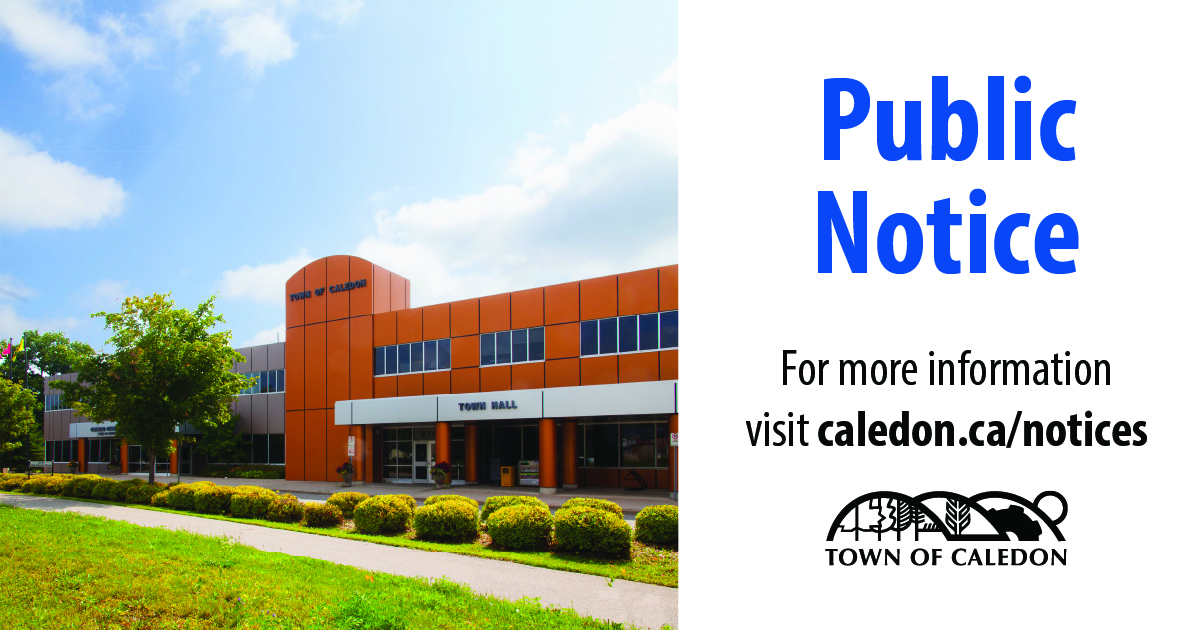 Posted on Friday, April 30, 2021 05:09 PM
Notice of Passing of Area Specific Development Charges By-law – Coleraine Drive Storm Sewer
The Town of Caledon has put into effect its renewal of the Area-Specific Development Charges By-law (2021-52) for Coleraine Drive Storm Sewer, which was passed by Town Council on June 22, 2021 in accordance with the Development Charges Act 1997, S.O. 1997 c.27.
For further information, please refer to Development Charges.
Town-wide Development Charges By-law and Background Study Update
The Town...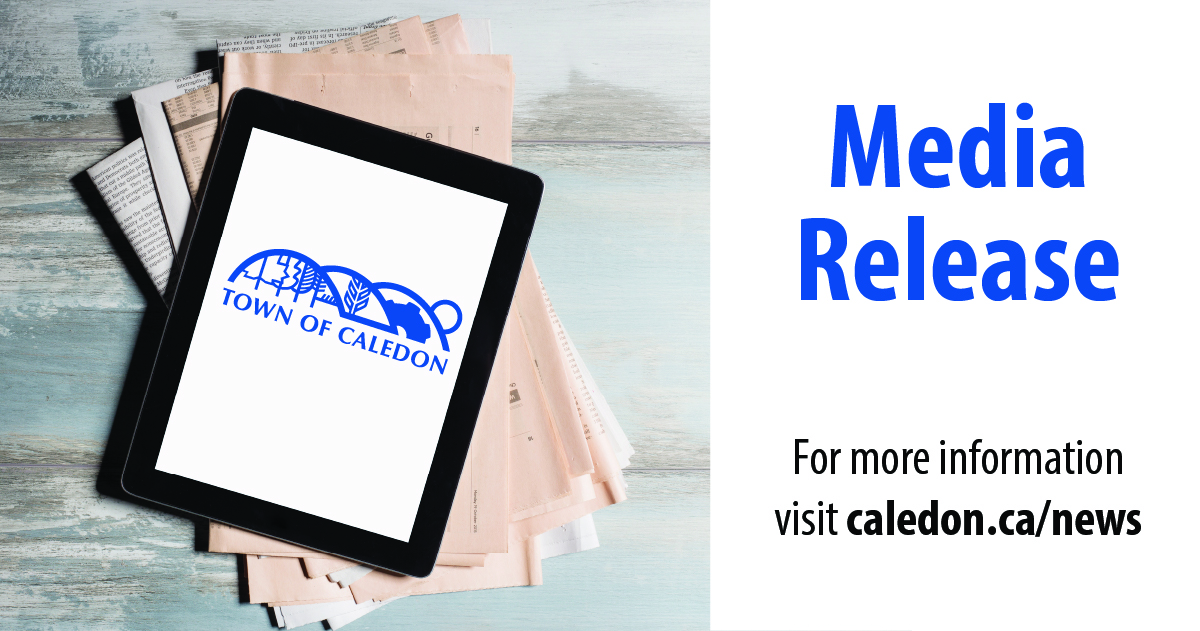 Posted on Wednesday, April 28, 2021 12:02 PM
April 28, 2021 – Caledon Town Council passed the Resilient Caledon Community Climate Change Action Plan at last night's Council meeting. This better prepares the Town for the local impacts of climate change and has a greenhouse gas reduction target that aligns with the global science community. The Plan aims to achieve a 36% reduction below 2016 greenhouse gas (GHG) emission levels by 2030, and net zero GHG emissions by 2050.
"I'm proud that we have passed this Plan, and especially during Earth Month,"...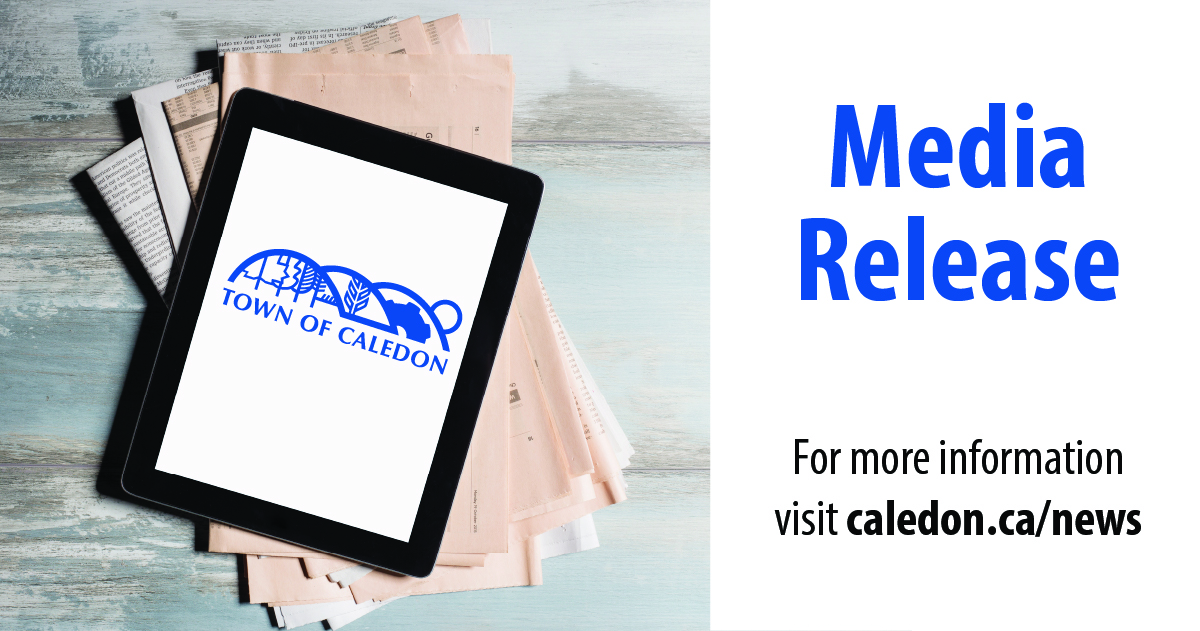 Posted on Wednesday, April 28, 2021 10:25 AM
April 26, 2021 -- In honour of the National Day of Mourning, the Town of Caledon Council and staff invite the public to pause and observe a moment of silence at 11:00 a.m. on Wednesday, April 28, 2021.
This important observance commemorates workers who have been killed, injured or suffered illness due to workplace-related hazards and occupational exposures. Flags at the Town of Caledon will be lowered to half-mast to pay respect to those workers, their families and friends that have been affected...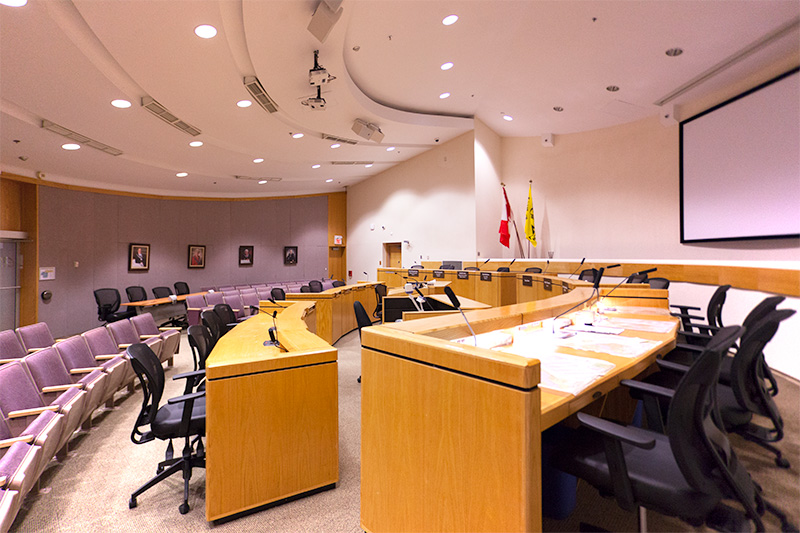 Posted on Wednesday, April 28, 2021 09:30 AM
April 27, 2021 Town Council Meeting Highlights
COVID-19 Update
The Region of Peel is currently experiencing its highest rate of positive cases, continuously causing a strain on the health care system, particularly Intensive Care Units (ICU's).
Additional measures have been put in place to address workplace transmissions.
The Region is meeting its vaccination targets, administering approximately 100,000 doses per week.
For more information regarding the Region of Peel's response to COVID-19...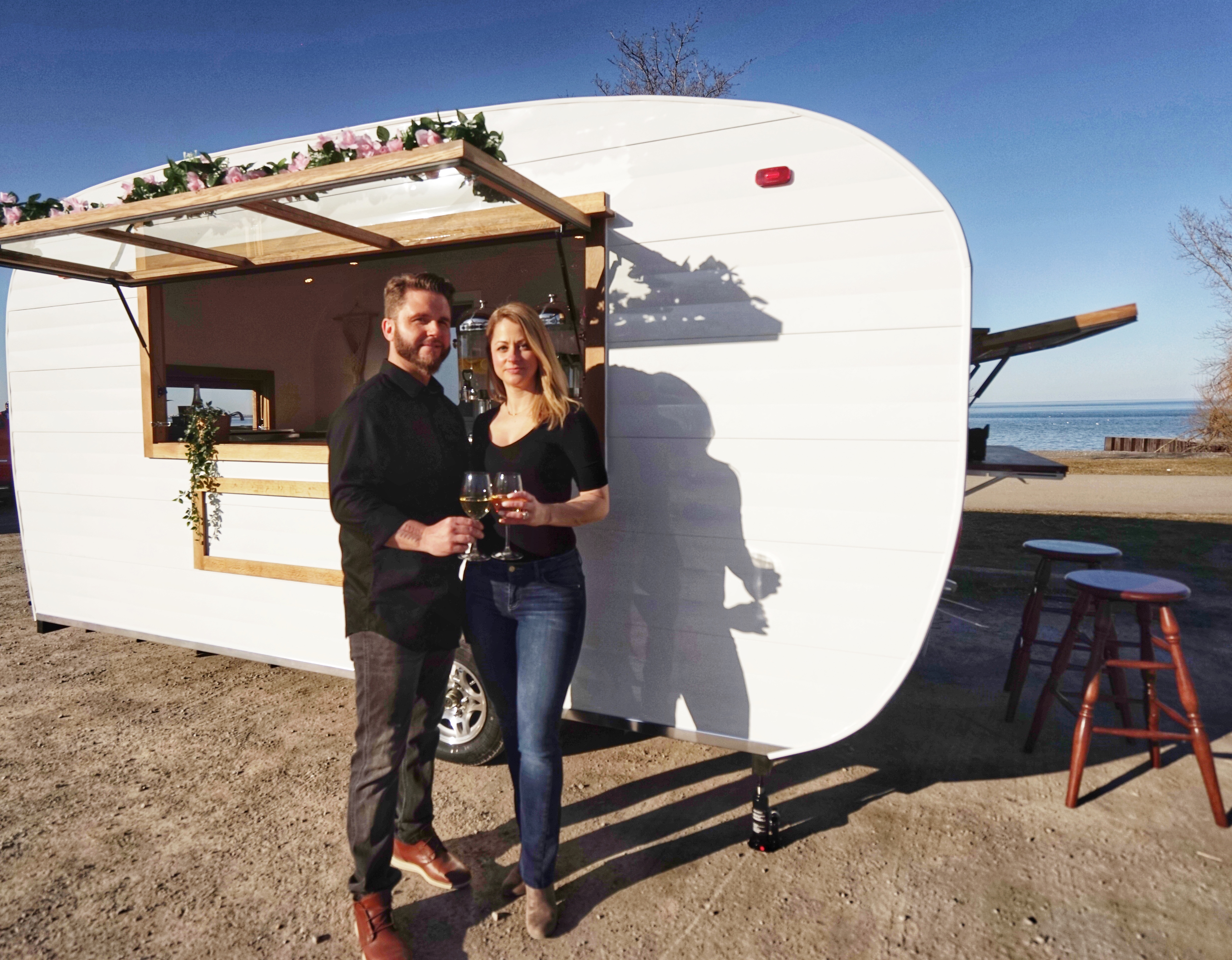 Posted on Wednesday, April 28, 2021 09:13 AM
Matt and Kimberley Medeiros saw an opportunity to start a business during the pandemic, finding their niche with the Wine Wagon Mobile Bar. But that isn't where the story ends. Kimberley tells us why they are opening their business now and what else they are working on.
Tell us about the business.
We are a mobile bartending service. We have a custom built 14-foot, vintage style trailer that has all the fixings a bar would - ice wells, fridges and freezers, and multiple serving windows. ...