News and Notices
Posted on Thursday, April 13, 2023 01:53 PM
NOTICE OF CONSTRUCTION
Boston Mills Road and Bridge Rehabilitation
Boston Mills Road will resume construction from 2022 to undergo road rehabilitation from Creditview Road to Chinguacousy Road which includes new pavement, improved stormwater controls and bridge repairs.
Only local traffic will be permitted on this roadway during construction.
The work is anticipated to commence:
ANTICIPATED COMMENCEMENT DATE: April 17, 2023
ANTICIPATED COMPLETION DATE: August 15, 2023
Contact:
Service Caledon
Posted on Wednesday, April 12, 2023 10:40 AM
CALEDON, ON (April 12, 2023) – Just under two years after breaking ground, the Caledon East Community Complex (CECC) expansion project will be complete, and the facility fully reopen for use on September 5, 2023, with an official grand opening event set for September 16.
"Opening the CECC expansion with all the new amenities is very exciting for Caledon residents," said Mayor Annette Groves. "The new and modern facility will offer an additional 52,000 square feet for programs and features...
Posted on Tuesday, April 11, 2023 03:48 PM
An Aggregate Resources Community Working Group is being formed to provide input to the Town of Caledon's Aggregate Policy Study. The community working group will ensure community perspectives are considered in the review and development of updated Official Plan aggregate policies.  
The working group will have up to six citizen members, with a focus on members from Ward 1, residents living near a pit or quarry, and/or having knowledge or expertise in the aggregate field. 
If you fit the criteria for...
Posted on Tuesday, April 11, 2023 02:56 PM
Mayor's Spring Business Lunch - Tickets Available
Show your love for Caledon Business by planning to attend the Mayor's Spring Business Lunch on May 10, 2023. This year's theme is Love Local Caledon.
Meet, greet and get to know your local businesses and partners by networking with business professionals from Caledon and across the Region.
Keynote Speaker:
Successful entrepreneur and business executive, champion fundraiser, and dedicated public servant, Rocco Rossi, President and CEO, Ontario Chamber...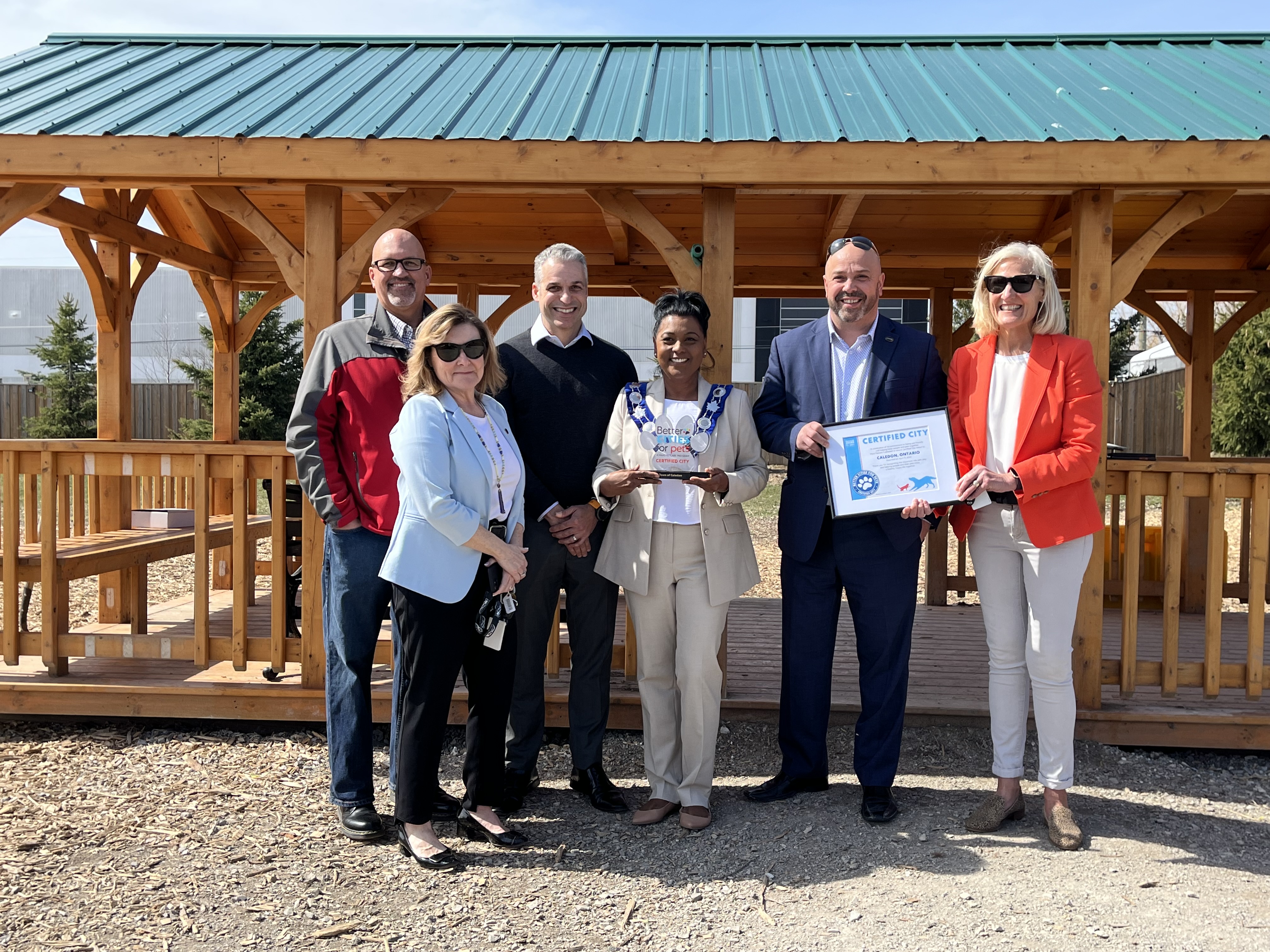 Posted on Tuesday, April 11, 2023 12:02 PM
CALEDON, ON (April 11, 2023) – Today, on National Pet Day, the Town of Caledon was recognized as a pet-friendly municipality by Better Cities for Pets™ - a Mars Pet Nutrition Canada program. Caledon is the first municipality to receive this prestigious certification in 2023.
The Better Cities for Pets™ certification is awarded to communities committed to creating a pet-friendly environment. Applicants are certified by meeting 12 criteria across four categories: businesses, parks, homes and...