News and Notices
Posted on Tuesday, October 04, 2022 12:44 PM
Town of Caledon disappointed by Ontario Land Tribunal's decision to allow construction of asphalt plant
October 4, 2022 – The Ontario Land Tribunal (OLT) has approved land use changes that allow MJJJ Developments to open and operate an asphalt plant on Coleraine Drive in Bolton – despite numerous attempts by the Town to appeal the decision.
The Town, neighbouring businesses and residents rejected the proposed asphalt plant when the project was introduced in 2018 due to environmental concerns and...
Posted on Monday, October 03, 2022 01:56 PM
October 3, 2022–Town of Caledon wishes everyone a happy and safe Thanksgiving Day long weekend. Town offices and non-emergency services including Recreation, Library and Provincial Offences Courts, in Orangeville and Caledon East, will be closed on Monday, October10, 2022. 
Please note, the two branches now open on Sundays: Albion Bolton and Southfields Village Branches will also be closed on Sunday October 9 as well as Thanksgiving Day.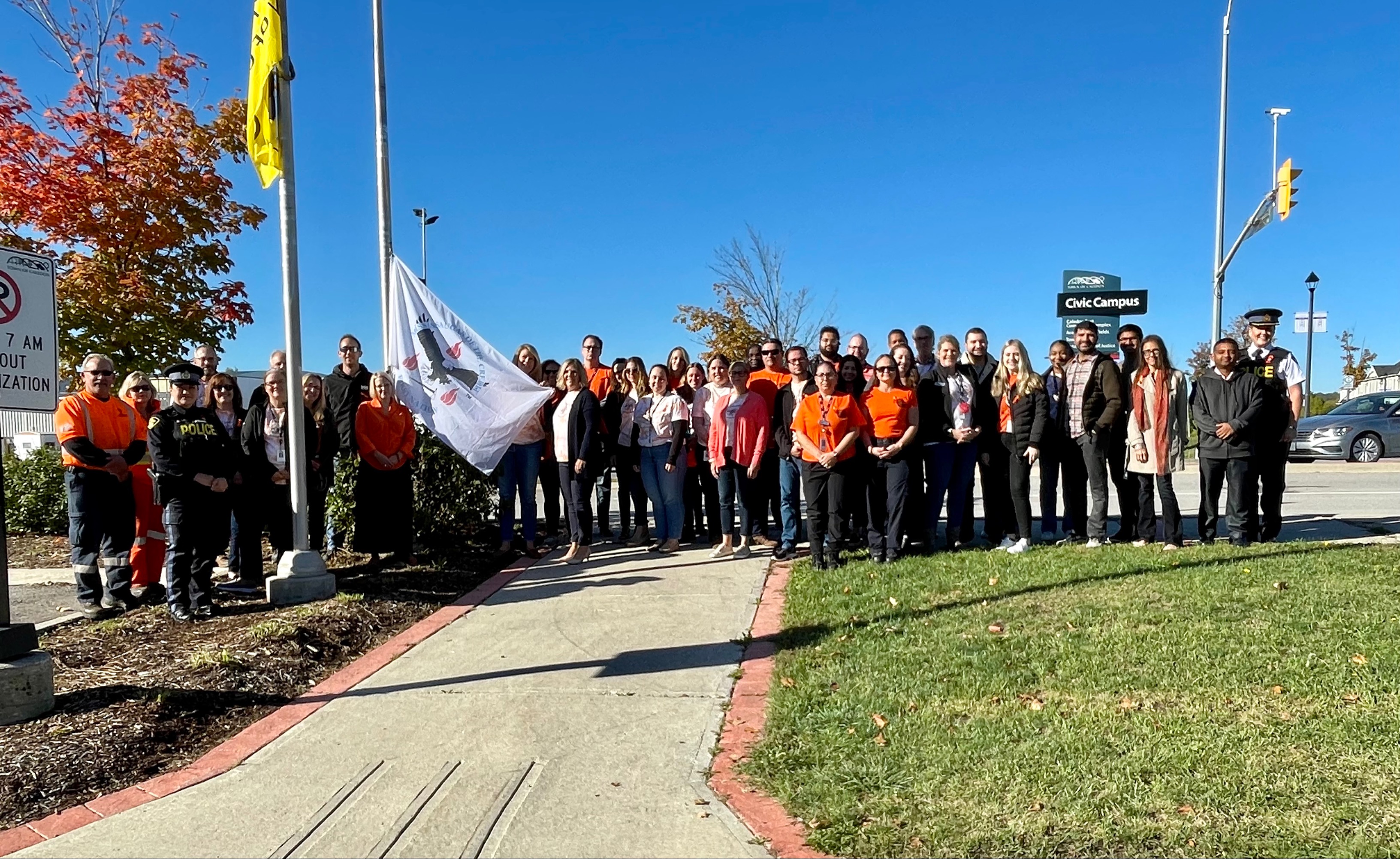 Posted on Friday, September 30, 2022 10:13 AM
September 30, 2022 – The Town of Caledon is recognizing National Day for Truth and Reconciliation with a number of significant actions.
Today, Mayor Allan Thompson raised the Mississauga of the Credit First Nation (MCFN) Flag at Town Hall. This serves as a symbol to our residents and communities that we recognize the histories of our Indigenous people in Canada and we are committed as municipal partners to working towards reconciliation. In another symbolic tribute, Town Hall has been lit up by orange...
Posted on Tuesday, September 20, 2022 11:14 AM
September 20, 2022 – The Town of Caledon Fire and Emergency Services department is growing its team by launching a recruitment drive to hire more volunteer firefighters.
These volunteer firefighters will respond to both emergencies and non-emergencies, including fires; medical emergencies; vehicle collisions and more.
Interested applicants must be 18 years of age and up, have a valid G driver's licence, and live within 8 km of a Caledon Fire Station. They must also attend one of these upcoming mandatory...
Posted on Friday, September 16, 2022 03:58 PM
Project Name: Founders Park – Picnic Table and Surfacing Installation
The construction works include the installation of a poured-in-place picnic table with surrounding limestone screening surface at Founders Park (53 Mill Street, Bolton). No road or park closures will be in place during construction, however there will be construction noise within the park for the duration of construction.
Contract No.: IRFQ# 22-082
Project Location: Founders Park – 53 Mill Street, Bolton
Contractor: Arenes...