News and Notices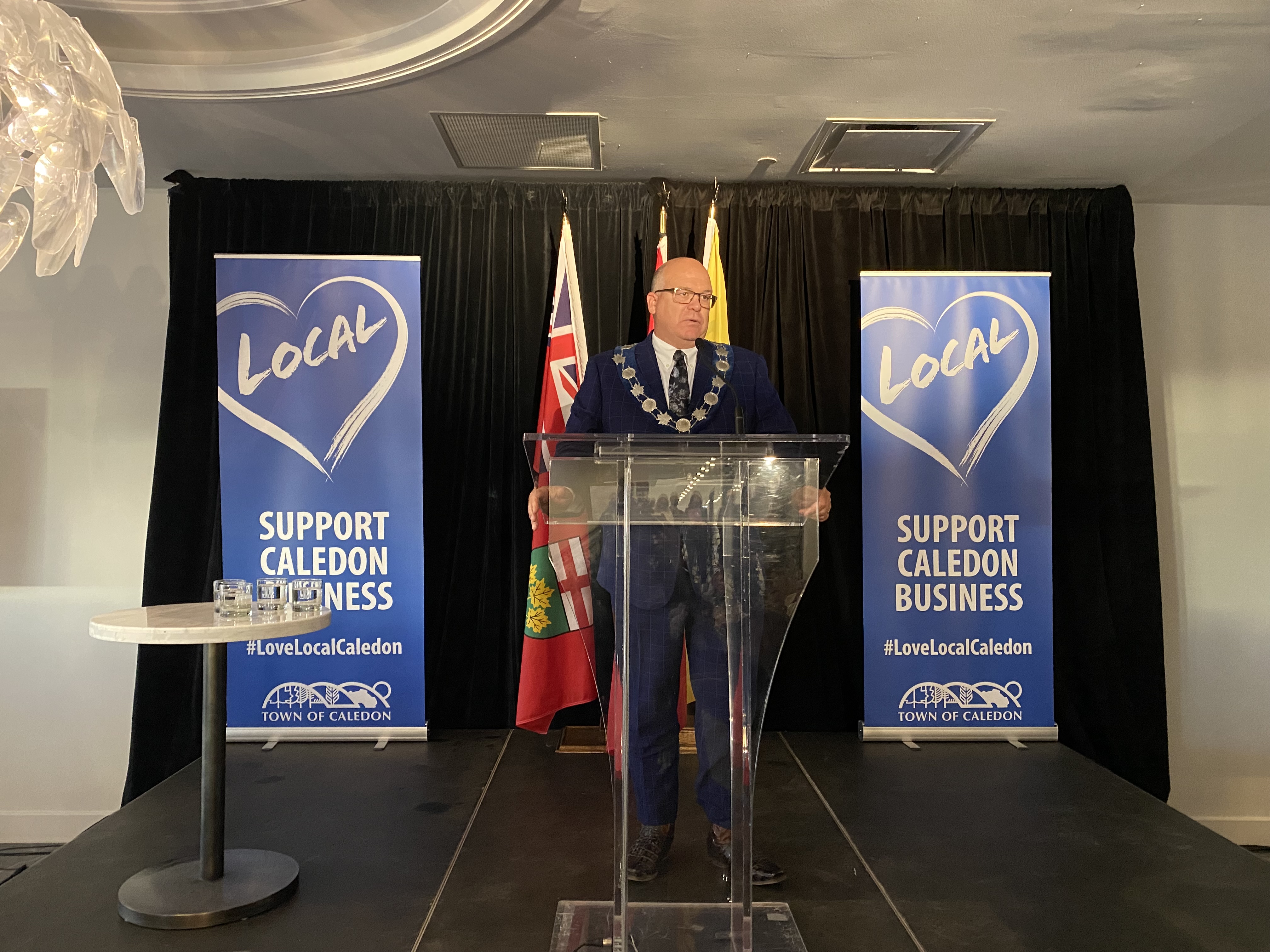 Posted on Friday, October 22, 2021 12:46 PM
October 22, 2021 – Premier Doug Ford delivered the keynote address this morning at Mayor Allan Thompson's annual fall business breakfast at Mount Alverno Luxury Resorts in Caledon.
"What better way to celebrate our small business community," said Mayor Allan Thompson. "A big thank you to Premier Ford for his continued support of Caledon, I truly believe we are poised to come back better, thanks in large part to the resilience of our small business community."
The breakfast is an opportunity...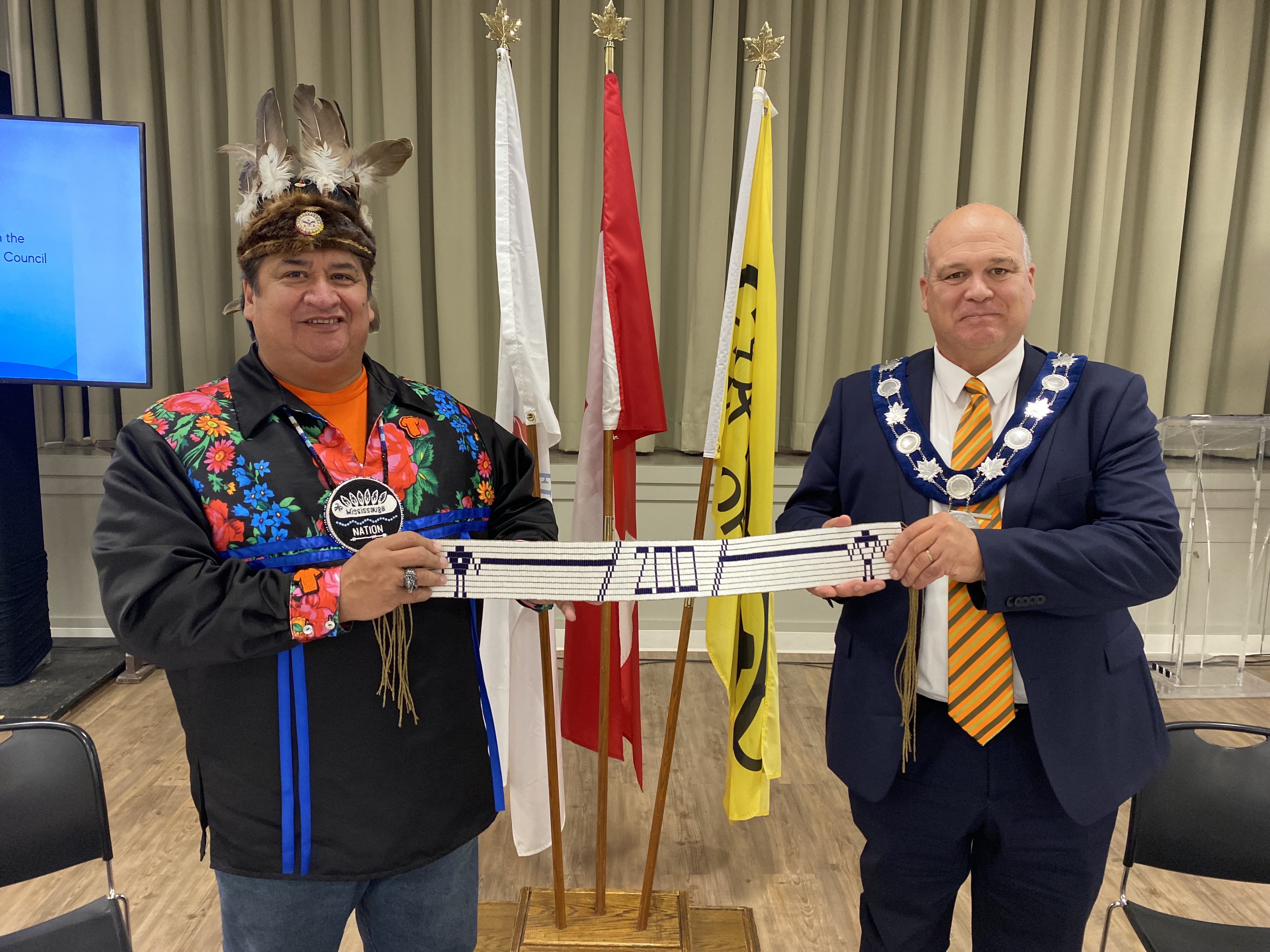 Posted on Wednesday, October 20, 2021 05:09 PM
Council Highlights is a summary of major discussion items presented at Council meetings - circulated immediately following each meeting. You are encouraged to quote from and/or copy this information. Please refer to the minutes for an official record of the meeting.
Top photo: Chief Stacey Laforme and Mayor Allan Thompson with the Wampum Belt
Special Council to Council Meeting
October 20, 2021 -- Town of Caledon Council made history today by holding the first ever joint session of...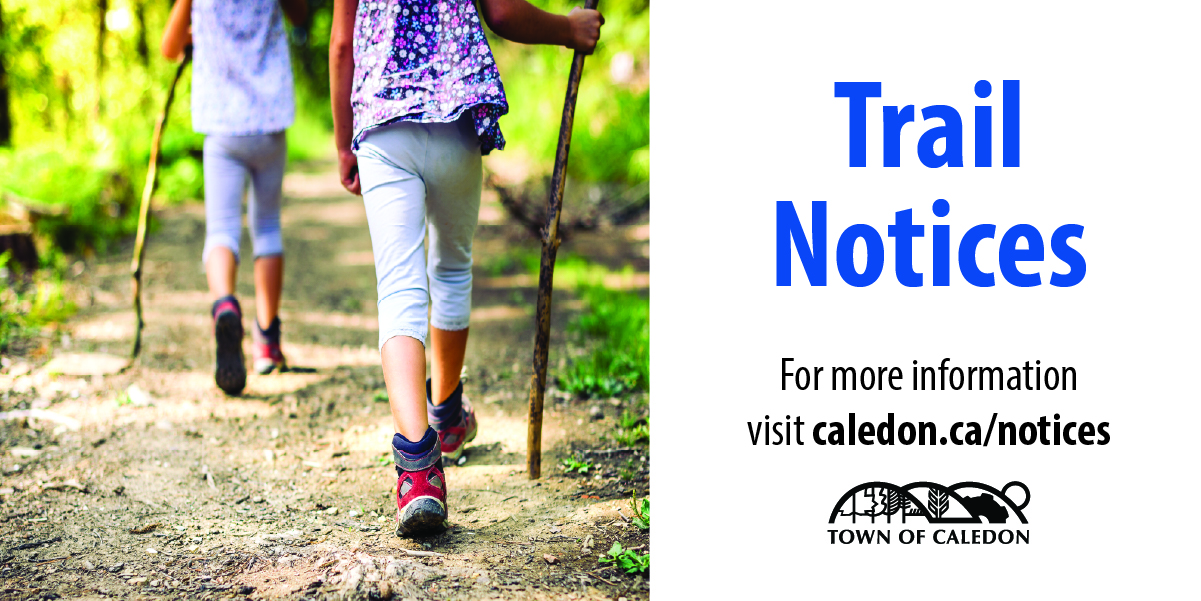 Posted on Friday, October 15, 2021 01:23 PM
The Caledon Trailway will be closed from Airport Road to Innis Lake road. This is closure is required as a safety measure during the Caledon East Community Centre expansion project construction.
EXPECTED START: November 1 | EXPECTED END: November 5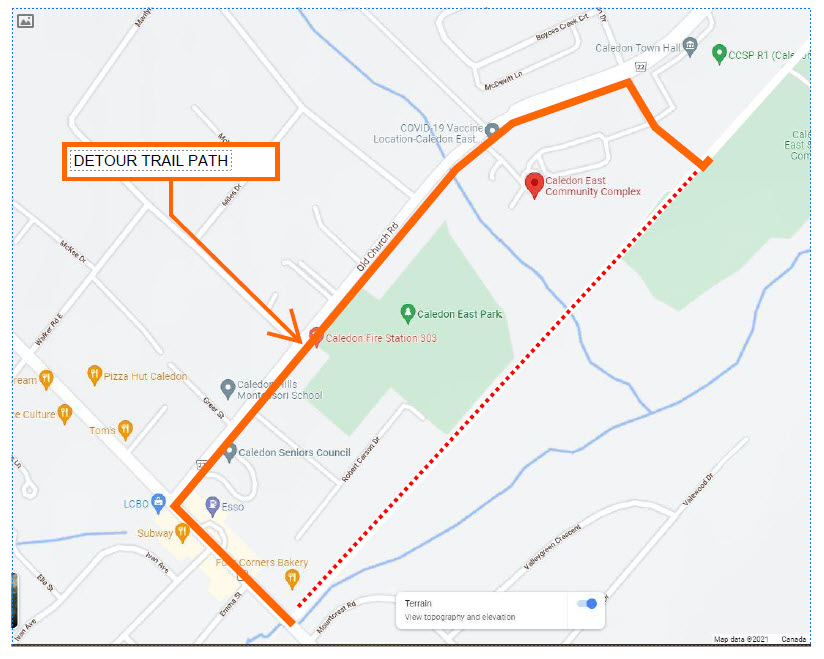 Stay up-to-date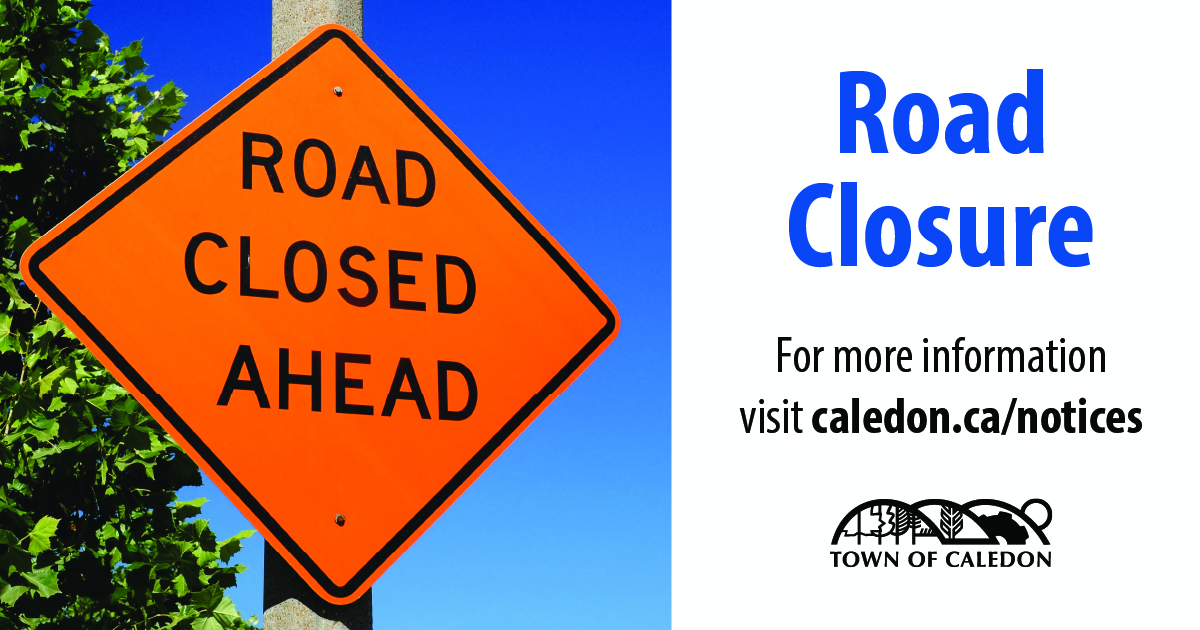 Posted on Thursday, October 14, 2021 01:21 PM
Heritage Road will be closed for culvert repairs, between Mayfield Road and Old School Road.
EXPECTED START: October 18, 2021 | EXPECTED END: November 5, 2021

Stay up-to-date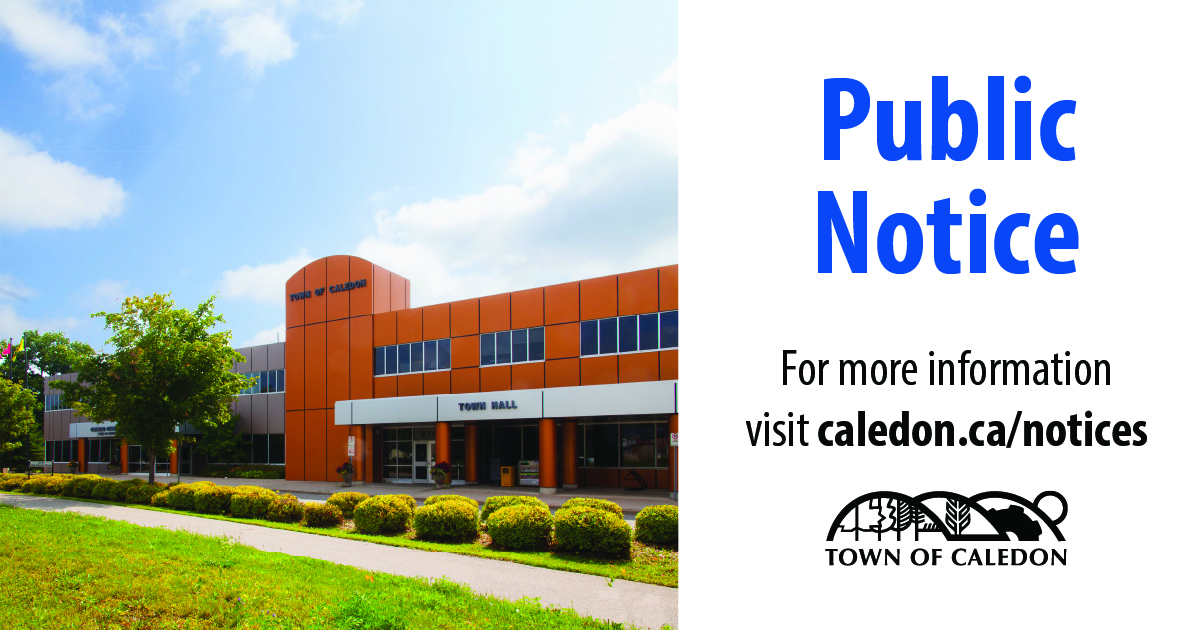 Posted on Thursday, October 14, 2021 11:13 AM
Public Open House Meeting
To better protect tenants living in residential rental units, the Town is considering enactment of a new Vital Services By-law to replace the Town's current version.
The proposed By-law would require landlords to provide adequate and suitable vital services, including:
Year-round minimum temperature requirement, as opposed to only during the date range specified in the current By-law
Establish a procedure for utility providers of vital services to adhere to before...