News and Notices
Posted on Wednesday, July 08, 2020 03:42 PM
The Caledon Economic Development Office conducted an online COVID-19 Business Impact Survey in June. This is the second Business Impact Survey undertaken, the first was conducted in April.
Highlights
The data collected indicates no significant variations from the first business impact survey. There were, however, a couple differences of note:
Recovery may take longer
When asked how they would recover if the pandemic ended today
only 36% indicated recovering in a 1–6 month timeframe, a drop...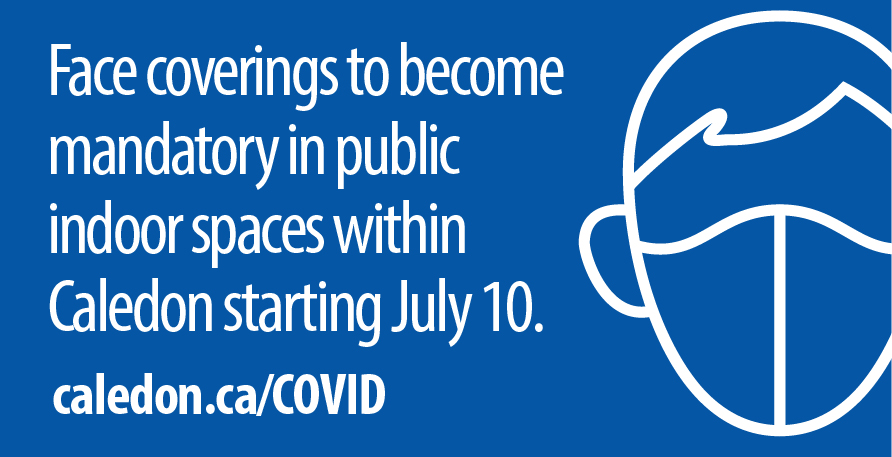 Posted on Tuesday, July 07, 2020 04:33 PM
Following today's Town Council meeting, a by-law was passed stating that masks will be mandatory in all indoor public spaces in the Town of Caledon, starting July 10, 2020. This follows the Region of Peel's announcement last week that steps were being taken to make face coverings mandatory in the Region, to help further prevent the spread of COVID-19.
"It's extremely important that we continue to follow the guidelines of public health officials and wear non-medial masks while inside a public venue,"...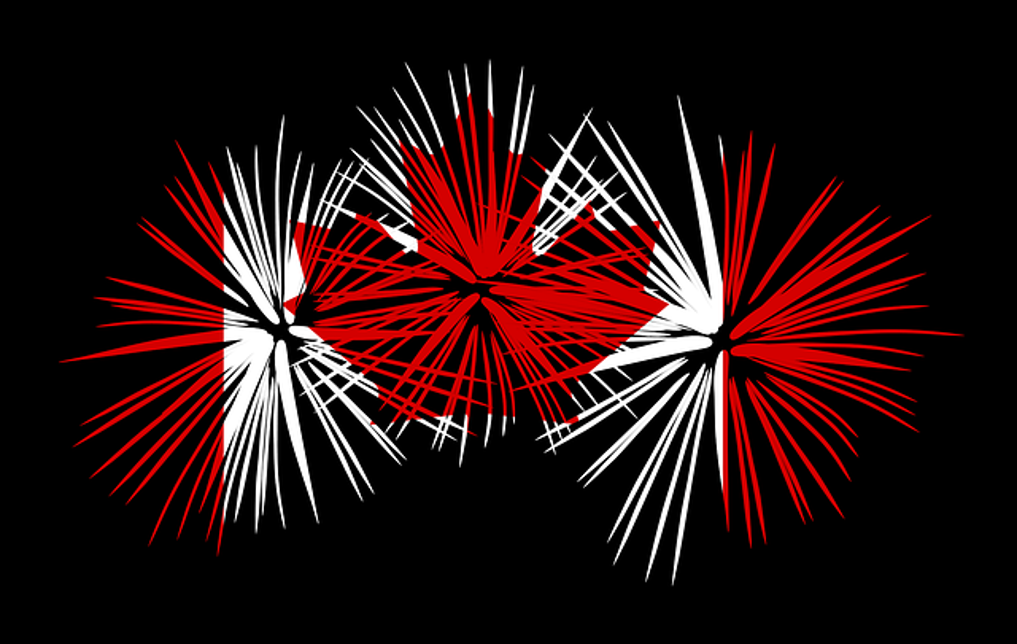 Posted on Monday, June 29, 2020 10:19 AM
Town Hall and the Animal Shelter will be closed Wednesday, July 1, 2020 for Canada Day but will reopen on Thursday, July 2 by appointment only. All other Town buildings and facilities remain closed due to COVID-19.
Here are a few reminders to keep in mind so that we can all enjoy a safe and happy holiday.
Fireworks
Fireworks are permitted on personal property only. Please:
Carefully read and follow the label directions on fireworks packaging.
Always keep a water hose or pail of water close by when...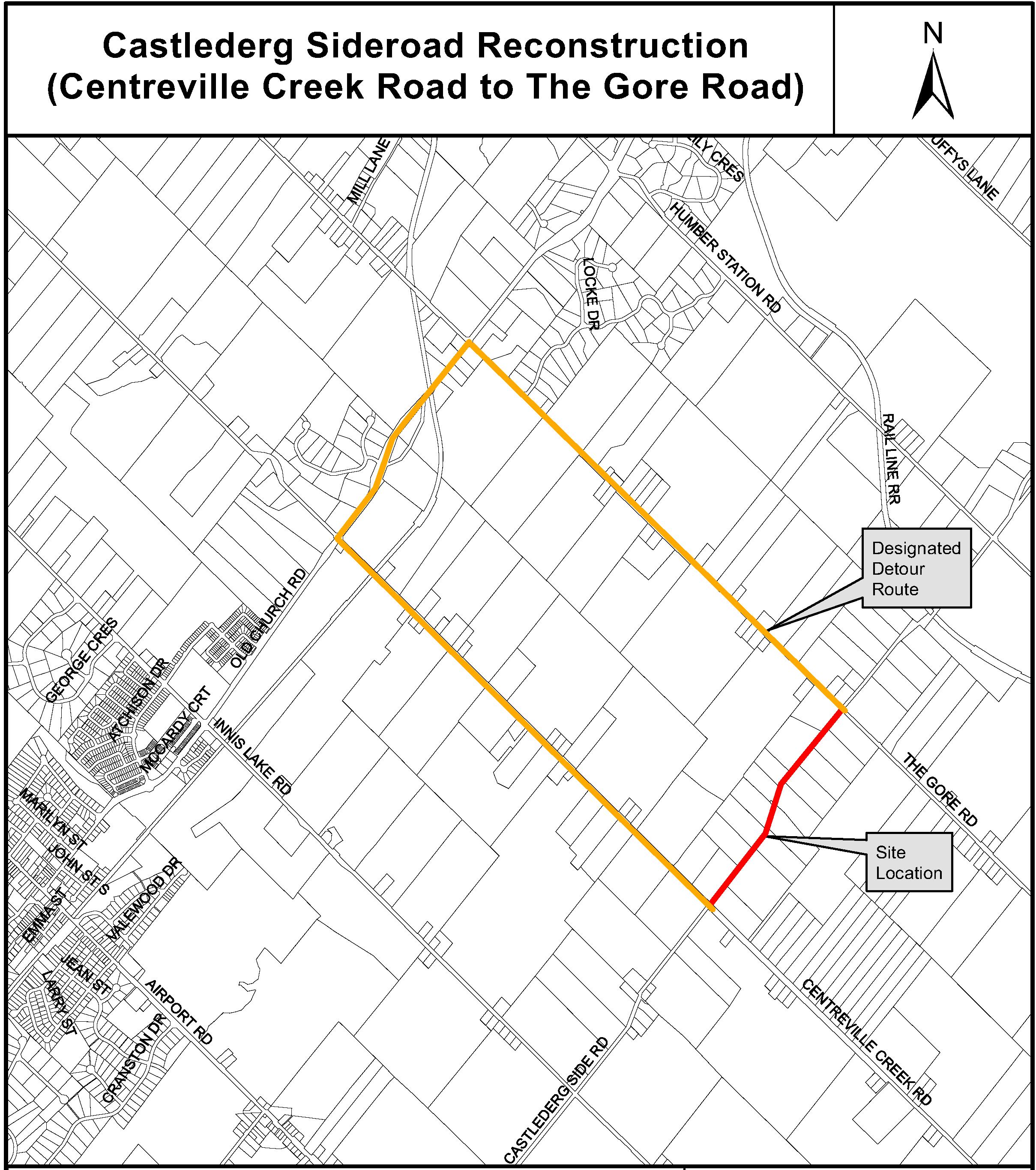 Posted on Friday, June 26, 2020 03:44 PM
Reconstruction work will take place on Castlederg Sideroad, from Centreville Creek Road to The Gore Road.
July 6, 2020 (anticipated start date) - September 4, 2020 (anticipated end date)
Work includes road reconstruction, erosion and sediment control, placement of gravel and grading of shoulders, ditching, asphalt paving and traffic line painting, and more
Full road closure is anticipated. Designated detour route will be Centreville Creek Road, Old School Road and The Gore Road. Local access...
Posted on Friday, June 26, 2020 02:59 PM
Portions of the Caledon Trailway will be closed so that bridge repairs can take place.
Kennedy Road Bridge
The trail will be closed from Kennedy Road to the west side of the bridge.
Closure dates: July 2 – July 24
Ken Whillans Bridge
The trail will be closed from west of HWY 10 for approximately 700 metres.
Closure dates: July 27 – August 14
Access will be maintained from the Ken Whillans Conservation Area parking lot to the HWY 10 pedestrian bridge, but not through to Inglewood.
Stay up-to-date