News and Notices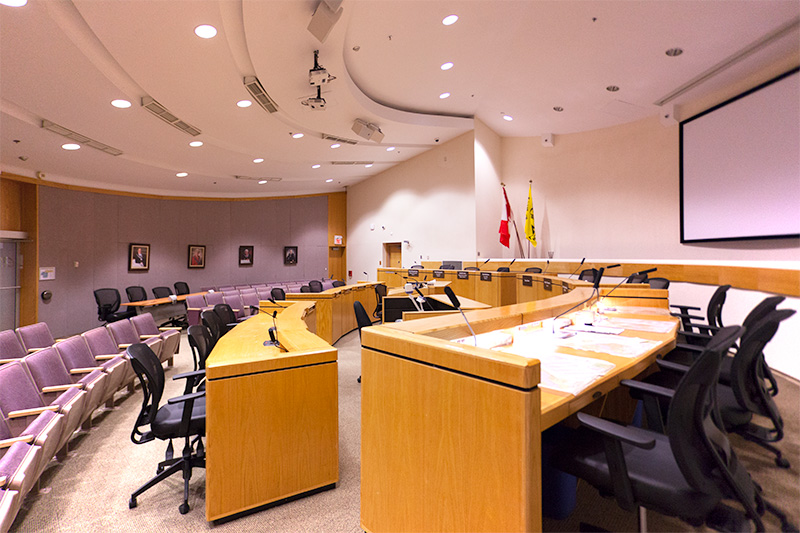 Posted on Monday, November 23, 2020 04:00 PM
November 23, 2020 -- The Town of Caledon is launching live streaming of meetings of Council and its various Committees as well as public meetings.
Members of the public will be able to watch the November 24, 2020 Council meeting at 6:00 p.m. through a live stream.
To view the live stream, visit the calendar of upcoming meetings – available at caledon.ca/agenda. Meetings are listed by date on the calendar and live streaming information is available for each meeting. Users will need to select...
Posted on Monday, November 23, 2020 02:31 PM
The Town of Caledon has lifted the winter parking ban, effective 3:30 p.m. on Monday, November 23, 2020. Residents are reminded, however, that even when there is no ban in place, vehicles may still be ticketed and/or towed if they interfere with normal snow removal operations.
As well, residents are kindly requested to place their garbage/recycling/composting bins at the end of their driveways or property. Placing bins on the road can interfere with safe snow plow operations. Also, we would...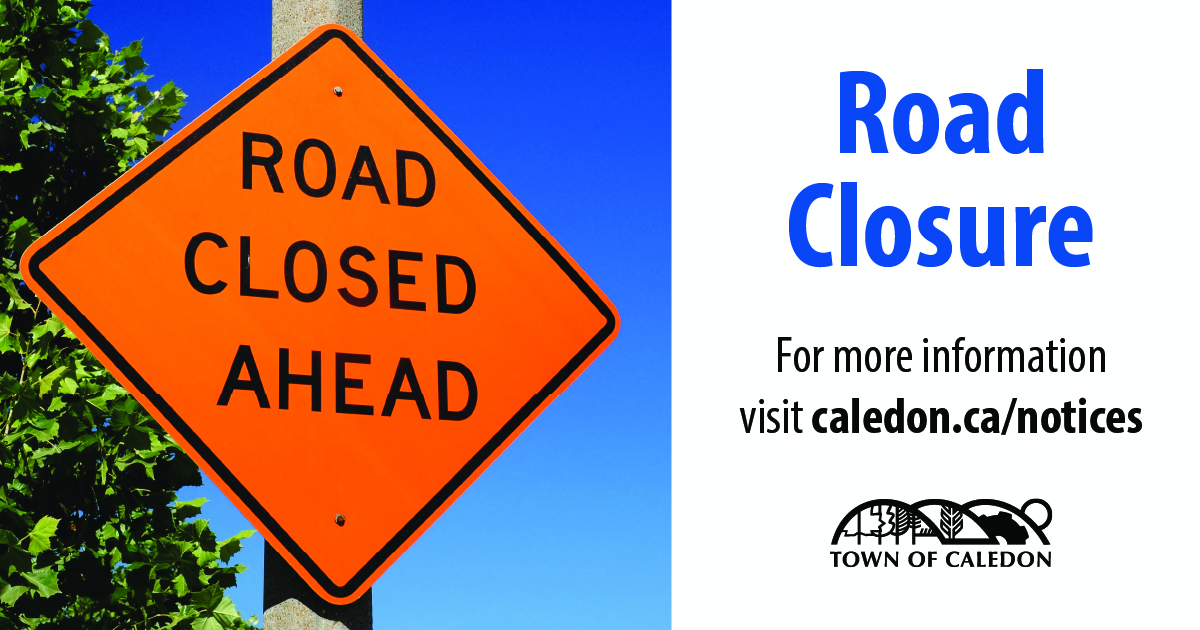 Posted on Monday, November 23, 2020 11:47 AM
Update (November 23)
Expected end date of this project and road closure has been extended to November 30.
Update (September 10)
Creditview Road (between Kennedy Road and Boston Mills Road) and Patterson Side Road (between Innis Lake Road and Centreville Creek Road) will undergo road construction that includes shoulder strengthening and resurfacing.
September 16, 2020 (anticipated start date) - November 20, 2020 (anticipated end date)
The proposed improvements to the road include new pavement,...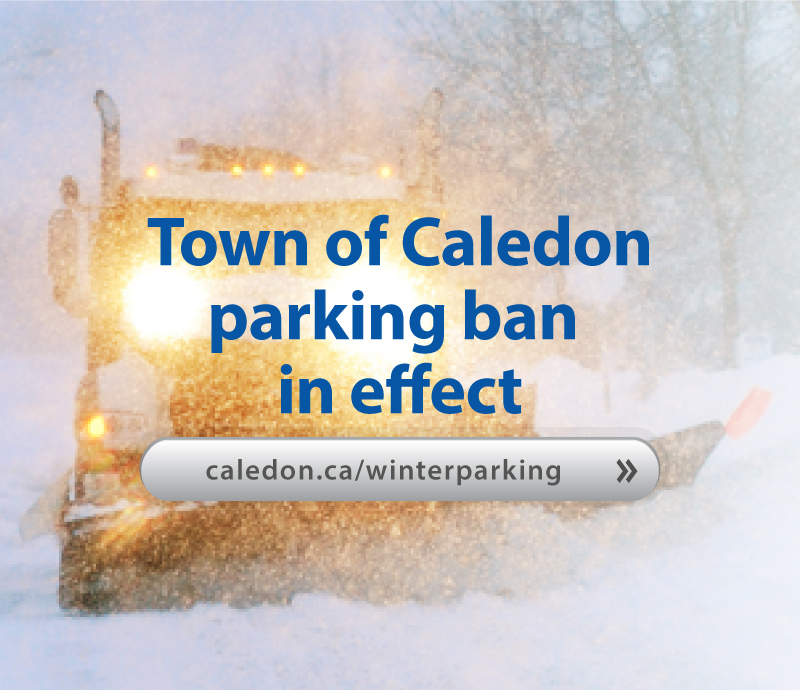 Posted on Sunday, November 22, 2020 05:37 PM
November 22, 2020 -- The Town of Caledon has issued a Winter Parking Ban to take effect at 11:59 p.m. on Sunday, November 22, 2020.
About Winter Parking Bans
Following a forecast for a snowfall of 7 cm or greater, or ice coverage, the Town may issue a Winter Parking Ban. The purpose of the ban is to keep roads free of parked vehicles so that crews can quickly and safely clear snow.
During a parking ban
Vehicles may not be parked on roads in Caledon at any time.
Parking Passes are invalid.
Parking...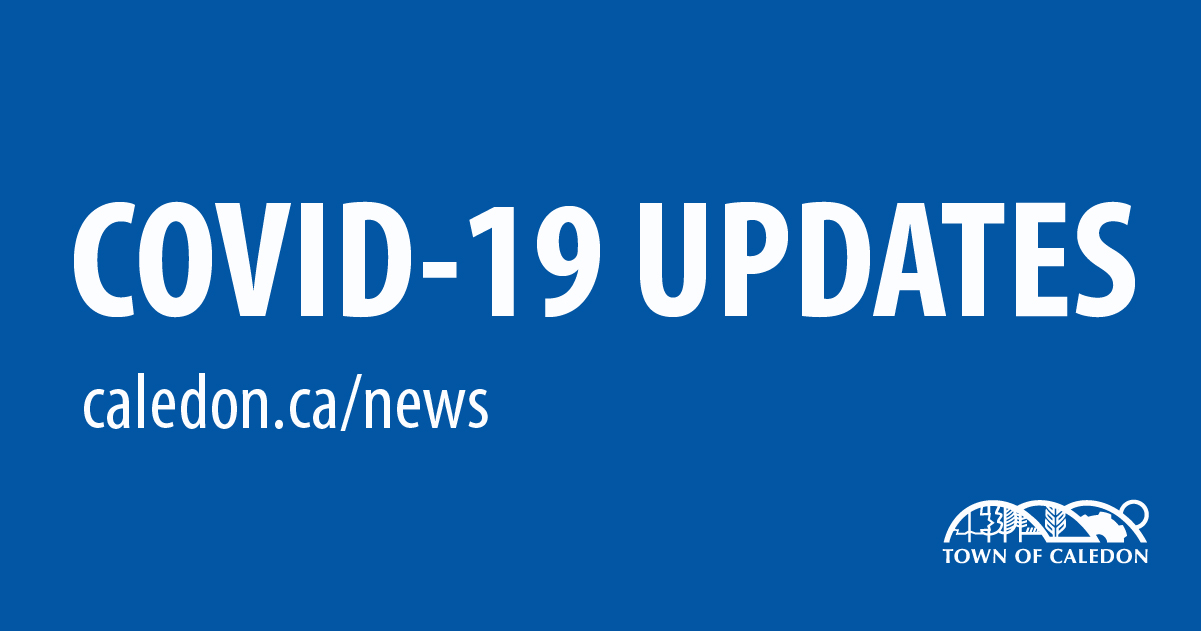 Posted on Saturday, November 21, 2020 12:06 PM
November 21, 2020 -- In response to the November 20 announcement by the Province of Ontario, the Town of Caledon is taking action to implement revised Region of Peel Public Health COVID-19 restrictions.
Effective Monday, November 23 at 12:01 a.m. Caledon, as part of the Region of Peel, is moving into "Lockdown" (Grey) level.
"As Dr. Loh has pointed out, the numbers in Caledon are going in the wrong direction," said Mayor Allan Thompson. "This is not just a Brampton or Mississauga issue. We have...