News and Notices
Posted on Thursday, March 22, 2018 11:00 AM
THE STUDY:
The Town of Caledon initiated a sidewalk connectivity study to explore options to enhance pedestrian connectivity within the village of Cheltenham.
PUBLIC CONSULTATION:
Public consultation is a vital component to this study. An open house is being held to receive your input, comments, and concerns on the study. At the open house, the Town of Caledon will display information in an open house format showing conceptual design information relative to the project and to answer any questions and...
Posted on Wednesday, March 21, 2018 12:00 PM
The Town of Caledon has completed all requirements of the Federation of Canadian Municipalities (FCM) Partners for Climate Protection (PCP) Program, demonstrating clear leadership on energy and greenhouse gas (GHG) emissions management. Milestones include creating GHG emission inventories, establishing reduction targets, developing an action plan to reduce GHG emissions, implementing the plan and reporting on results.

"I'm very proud of our Energy & Environment team who continue to help us understand...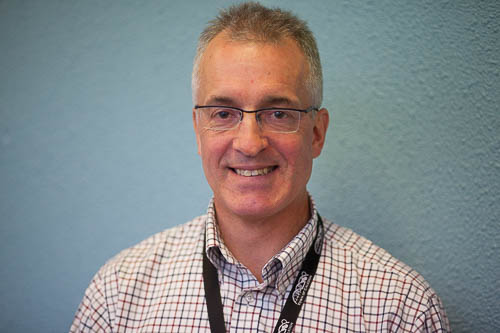 Posted on Tuesday, March 20, 2018 01:30 AM
The internet is such a big part of our lives, imagine for a moment NOT being able to access it. How, for example, would you surf the web if you were suddenly blinded, lost the use of your hands or suffered an injury that impaired your cognitive ability?
This is daily life for a lot of people.
Fortunately there are technologies such as screenreaders that allow people with disabilities to access content on the web.
Still, that's only part of the solution.
A screenreader works well if the web page is designed...
Posted on Monday, March 19, 2018 10:15 AM
Let's turn out the lights for Earth Hour! This year marks the 10th annual Earth Hour, which will take place this Saturday March 24th from 8:30 p.m. to 9:30 p.m. The Town will be participating in a "Lights Out" Campaign in an effort to demonstrate its commitment to climate change action.
"We have actively participated in Earth Hour since 2008 and throughout the years I've learned that every little bit counts," said Mayor Allan Thompson. "I encourage everyone to participate in Earth Hour and share your...
Posted on Friday, March 09, 2018 09:30 AM
Caledon's first heritage conservation district, the Village of Bolton Heritage Conservation District (Bolton HCD), is now designated under the Ontario Heritage Act. The Bolton HCD Plan allows for new construction or alterations on properties in the District provided the neighbourhood's cultural heritage is conserved. On March 5, 2018, the Ontario Municipal Board (OMB) issued its order bringing the Bolton HCD Plan into force and amending By-law 2016-006 replacing the HCD Plan's building inventory...