News and Notices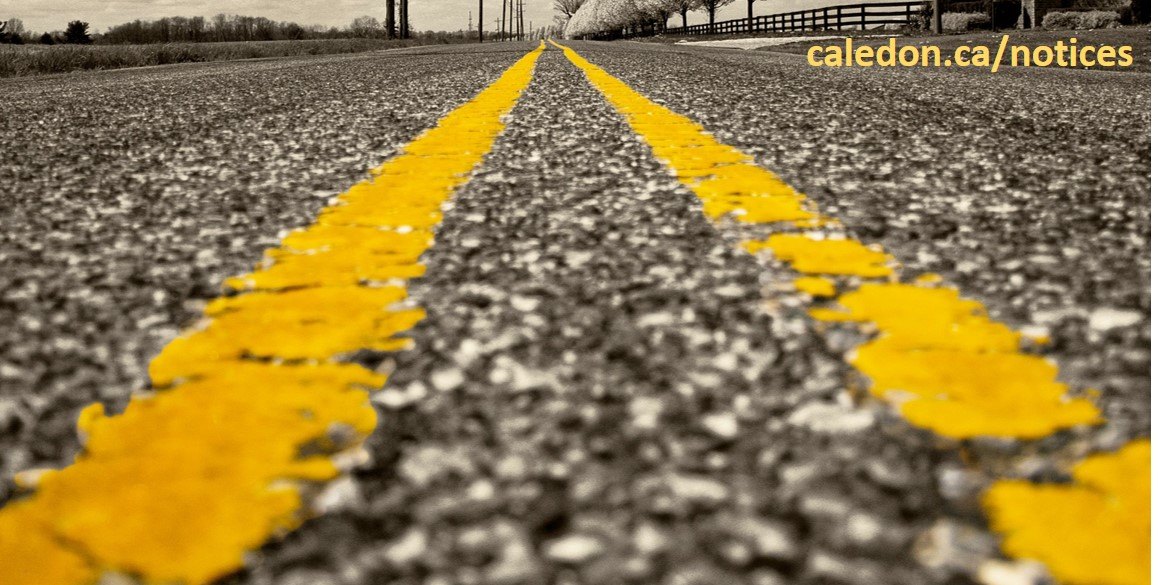 Posted on Tuesday, July 30, 2019 05:00 AM
July 30, 2019 -- As part of our summer road maintenance program, several roads are being rehabilitated.
The process involves the following steps:
Pulverization, where the existing surface is churned up and relaid
Gravel lift, where gravel is added to fill in low areas and bring the roadbed up to level
Dust suppression, where a liquid is applied
Surface treatment, where either a "chip and tar" mix or asphalt is laid down.
Pulverization
The following roads have been pulverized:
Willoughby Road from County...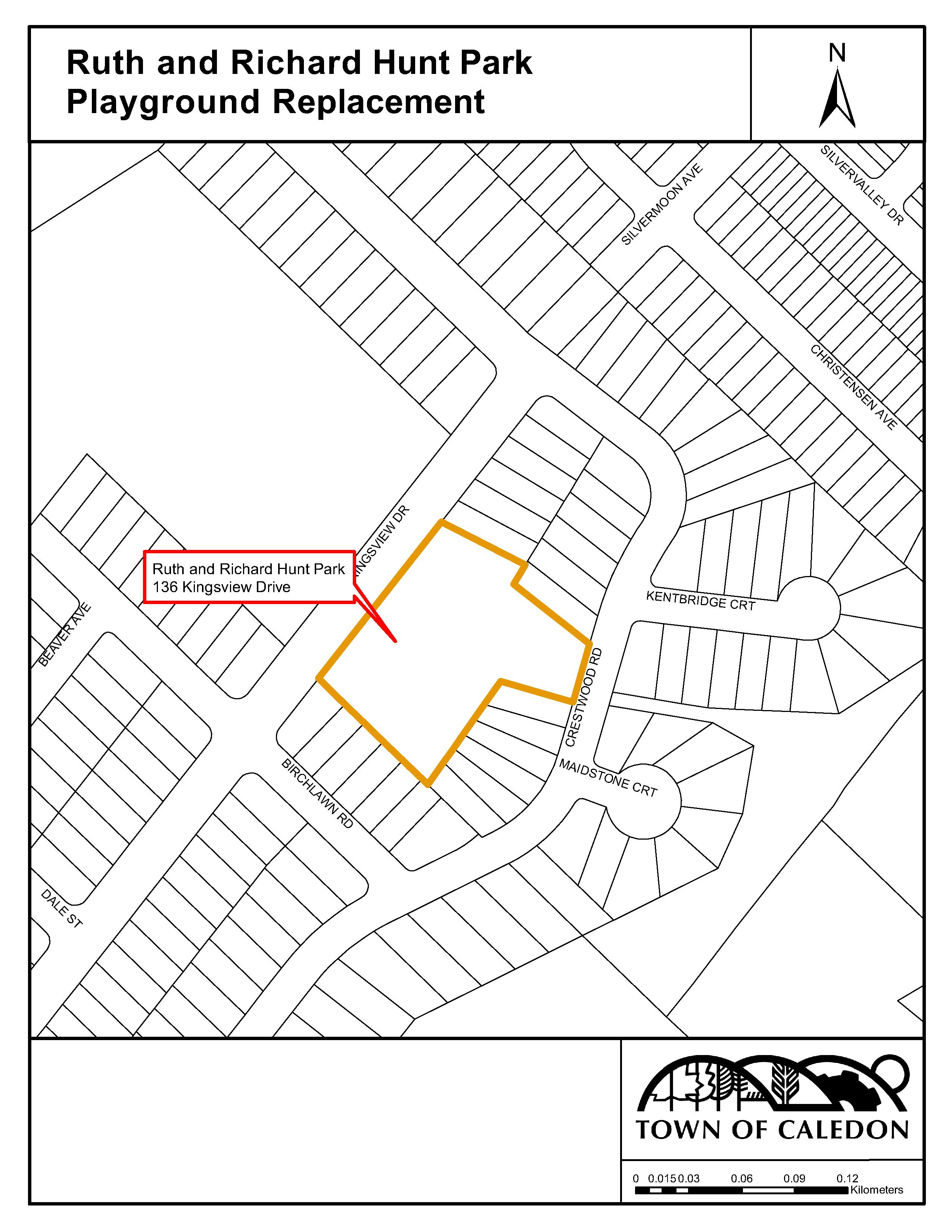 Posted on Wednesday, July 24, 2019 03:15 AM
Playground equipment will be replaced at Ruth and Richard Hunt Park, located at 136 Kingsview Drive, Bolton. The area will be closed during this time.
Monday, August 12, 2019 (Anticipated Start Date)Friday, August 16, 2019 (Anticipated End Date)
Contact
For questions or inquiries, please contact Service Caledon: 905-584-2272 x 7750
Stay up-to-date
Posted on Wednesday, July 24, 2019 03:15 AM
The applicant, Strategy 4 (c/o Jeff Kenny), has applied for a Zoning By-law Amendment for 460 Queen Street South. The application seeks to rezone a portion of the subject lands located at 460 Queen Street South (Copper House) from Serviced Industrial (MS) to Prestige Industrial Exception (MP-XX). The purpose and effect of the application is to permit a Day Nursery and associated uses and remove various Serviced Industrial uses.
Attachments
Posted on Tuesday, July 23, 2019 10:45 AM
Update (July 23, 2019)
The first of two Public Information Centres (PIC) will be held to share information on existing conditions and general alternatives being considered, and to receive input from the public on the key issues and constraints within the study area. The PIC will be an informal "Open House" with materials on display and members of the project team on hand to answer questions.
August 8, 2019 | 6 - 8 p.m.
Caledon Public Library, Alton Branch
35 Station Street
Caledon, ON L7K 0E2
See...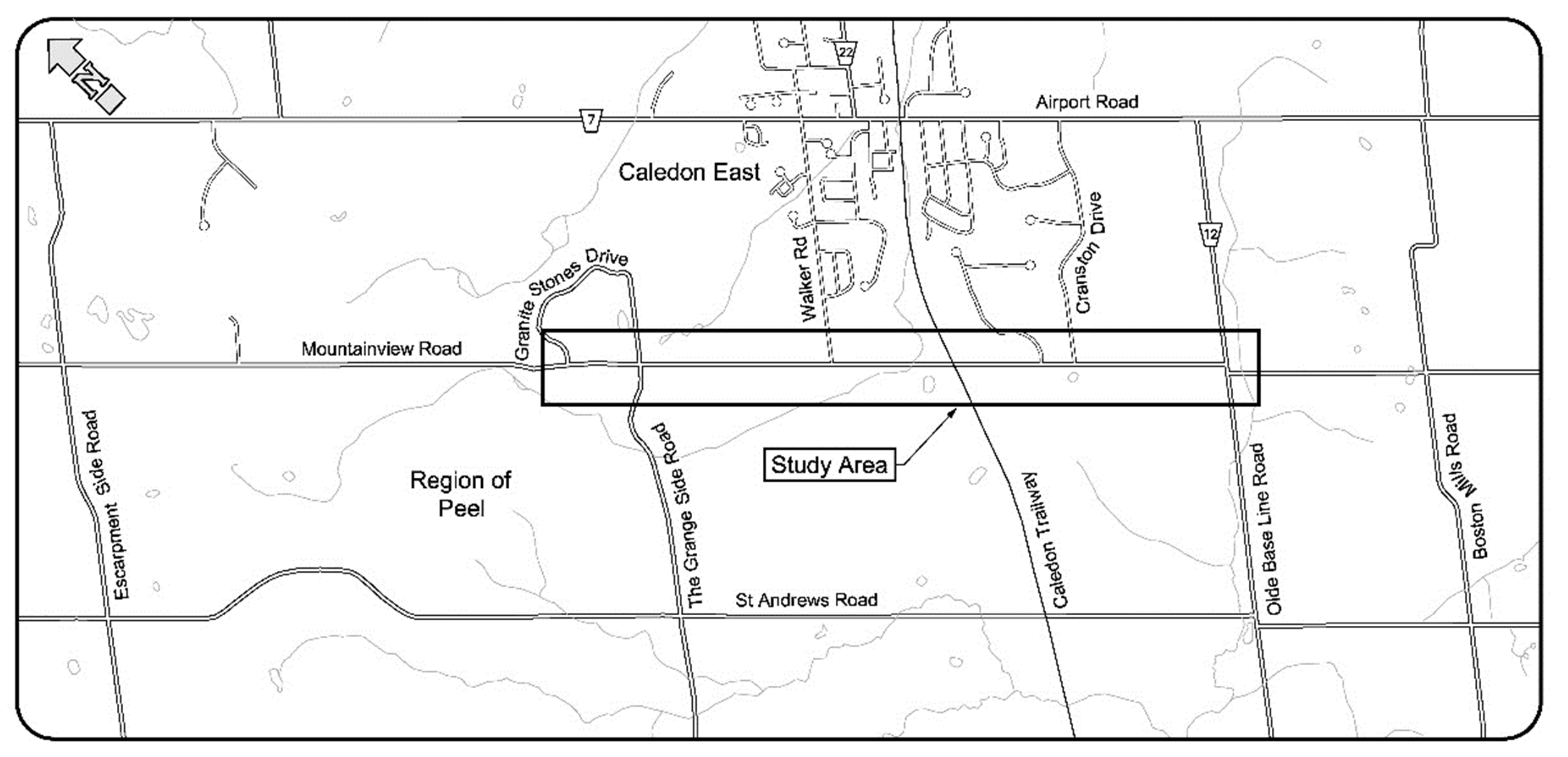 Posted on Tuesday, July 23, 2019 10:30 AM
Update (July 24, 2019)
The Town of Caledon has completed a Municipal Class Environmental Assessment for Mountainview Road between Old Base Line Road and Granite Stones Drive. (see attached completion notice).
Consultation with stakeholders (public and agencies) is a key component of the Class EA process and input was sought from various parties throughout the study. Two Public Information Centres (PICs) were held, the first on November 13, 2017 and the second on April 26, 2018.
An Environmental Study...