Road Closures
Posted on Monday, April 10, 2023 02:34 PM
The Town of Caledon and Mississaugas of the Credit First Nation (MCFN) share concerns about Bill 23: More Homes Built Faster Act and its impacts.
This bill proposes changes that will severely impact environmental protection and heritage preservation. The Province has amended the Greenbelt Plan and re-designated lands in the Oak Ridges Moraine Conservation Plan, anticipating future development of at least 50,000 new homes on the affected lands. These changes may impact key natural features in the...
Posted on Thursday, April 06, 2023 05:43 PM
April 6, 2023 – On Tuesday April 11, at the Planning and Development Committee meeting, Council will be receiving advice in a closed session from legal counsel about the proposed Official Plan Amendment and Zoning By-law Amendment Applications for CBM Aggregates. Applications of this magnitude are complex and it's important Council receives legal advice related to the various legislative and regulatory processes to assist them as the process unfolds.
"We welcome responsible growth and business...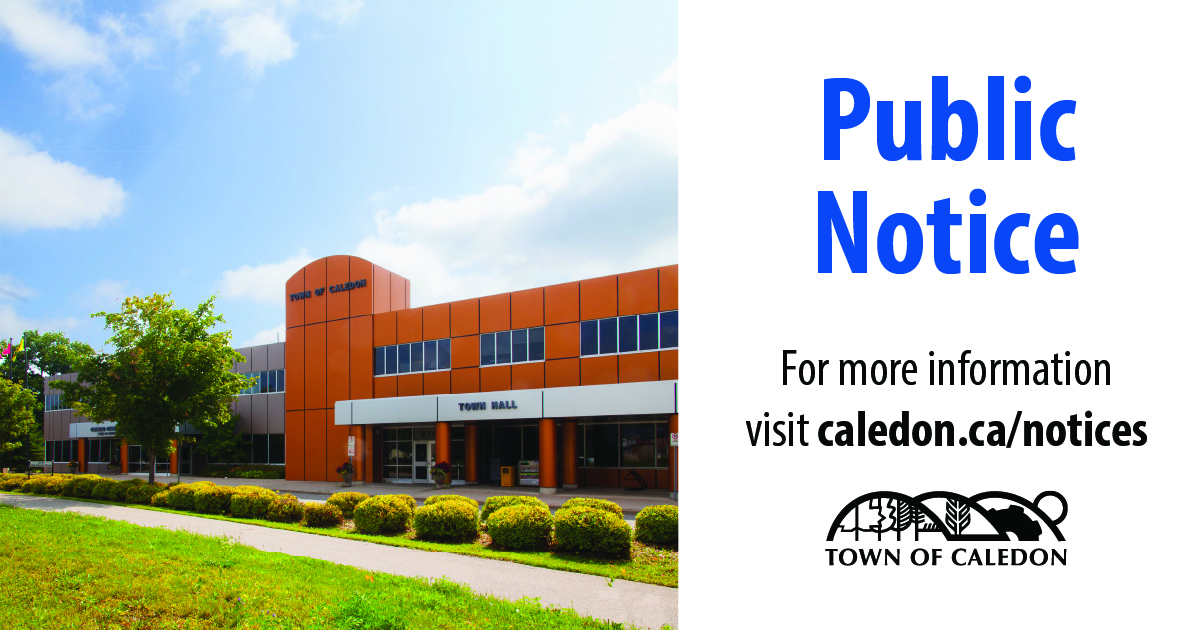 Posted on Thursday, April 06, 2023 09:34 AM
MILL STREET CLASS ENVIRONMENTAL ASSESSMENT STUDY
MISSISSAUGA ROAD TO CREDITVIEW ROAD
Study Completion
The Town of Caledon has completed a Municipal Class Environmental Assessment study for the reconstruction of Mill Street between Mississauga Road and Creditview Road.The project was completed in accordance with Schedule 'B of the Municipal Class Environmental Assessment (October 2000, as amended in 2007, 2011, 2015, 2023). The study considered the need to enhance safety, improve traffic operations...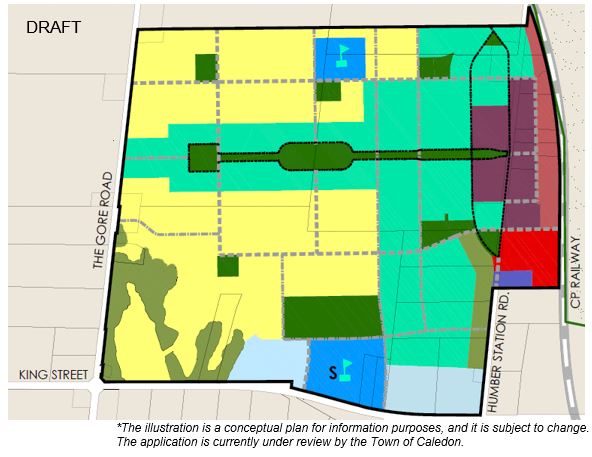 Posted on Thursday, April 06, 2023 12:00 AM
File Number(s): POPA 2021-0002
Related File Number: POPA 2022-0004, Minister's Zoning Order (O. Reg 171/21)
A Public Meeting will be held to consider a proposed Official Plan Amendment application. Your input and insight will inform and shape plans that meet the needs of our community.
Please be advised that the Town of Caledon is now offering a Hybrid Committee and Council Meeting model offering many ways for you to engage with Council, including in-person or virtual opportunities.
Meeting date:...
Posted on Tuesday, April 04, 2023 01:13 PM
You are invited to attend a resident's meeting to discuss the proposed grading and drainage related to conditionally approved consent applications B 017-19 and B 018-19. These applications are applicable to 19904 Main Street in Alton.
Meeting date: April 19, 2023 | Meeting start time: 7:00 p.m. to 8:00 p.m.
Meeting location: Alton Library - Conference Room | 35 Station Street, Alton
The meeting will be chaired by the applicant and will include an explanation of the proposed grading and drainage...