News and Notices
Posted on Friday, August 30, 2019 09:30 AM
Town of Caledon offices, facilities and non-emergency services will be closed Monday, September 2, 2019 for the Labour Day Holiday.
This includes:
• Libraries
• Recreation facilities
• Animal Shelter
• Provincial Offences Court Office in Caledon and Orangeville
• Town Hall
• Fire and Emergency Services administration
For news and information from the Town of Caledon, visit caledon.ca/news or follow @YourCaledon on Twitter. Download our app for alerts to your smartphone.
Waste Collection (Region of Peel)
There...
Posted on Wednesday, August 28, 2019 10:45 AM
WSP Canada Ltd on behalf of Bolton Midtown Developments Inc. has applied for Official Plan Amendment, Draft Plan of Subdivision and Zoning By-law Amendment applications to permit a 35-lot residential plan of subdivision.
The full public notice and location map are attached
Attachments
Posted on Wednesday, August 21, 2019 09:15 AM
A public meeting will be held September 17, 2019 at Town Hall to consider a Draft Plan of Subdivision, Zoning By-law Amendmentand Official Plan Amendment. Please see the attached notice for more information about the meeting. For more information about the project visit the project web page.
Attachments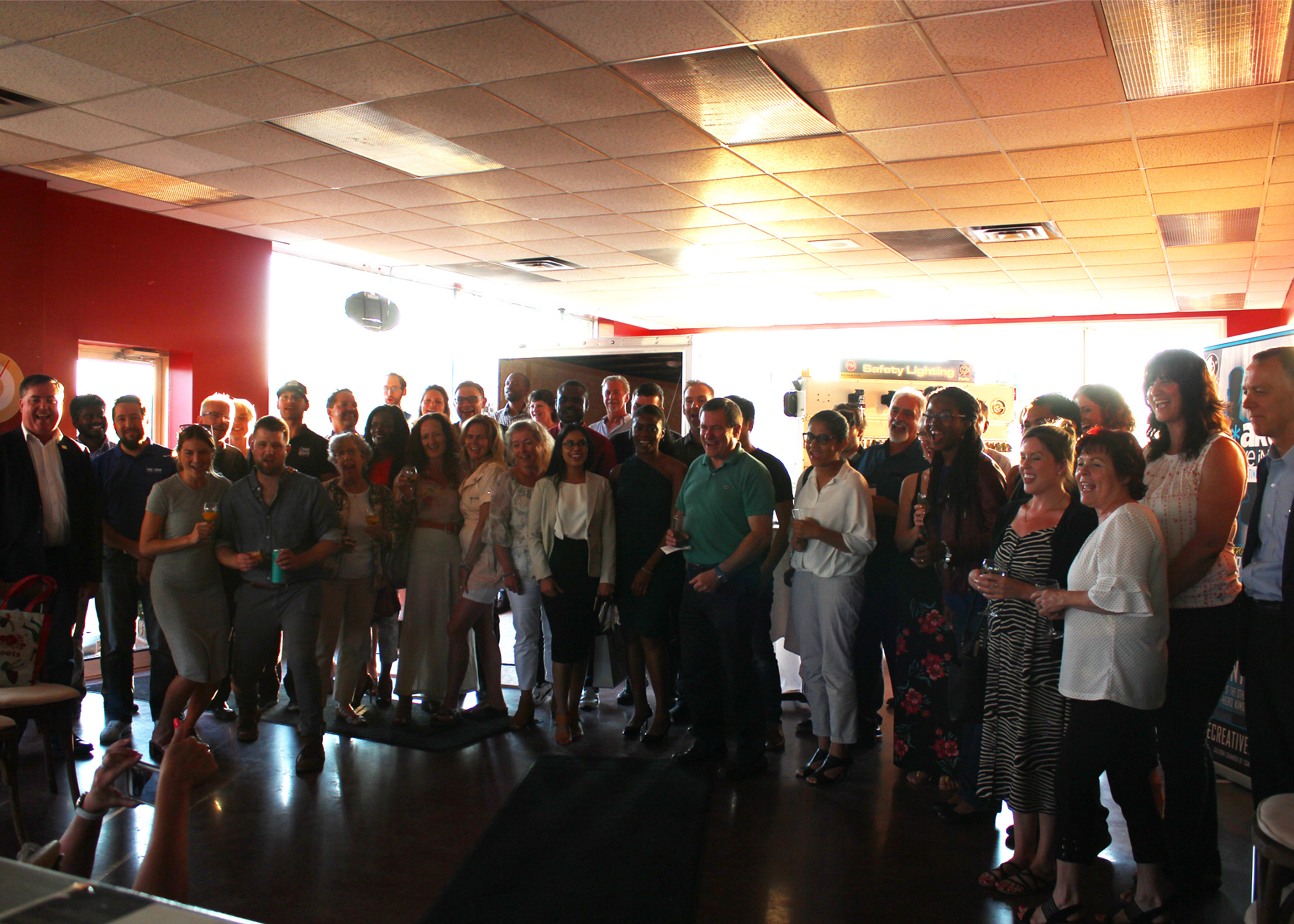 Posted on Tuesday, August 20, 2019 11:15 AM
On July 31 the Caledon Business Innovation Zone (CBIZ) had its first business meetup. This event series is specifically designed to celebrate businesses in Caledon. For this inaugural event CBIZ collaborated with hosts Jacqui and Tyler Viaene of Via Trailers to highlight their business success story in Caledon, as well as bring the business community together. To further enhance the occasion, the event included a panel discussion on How to do Marketing for your Business featuring local...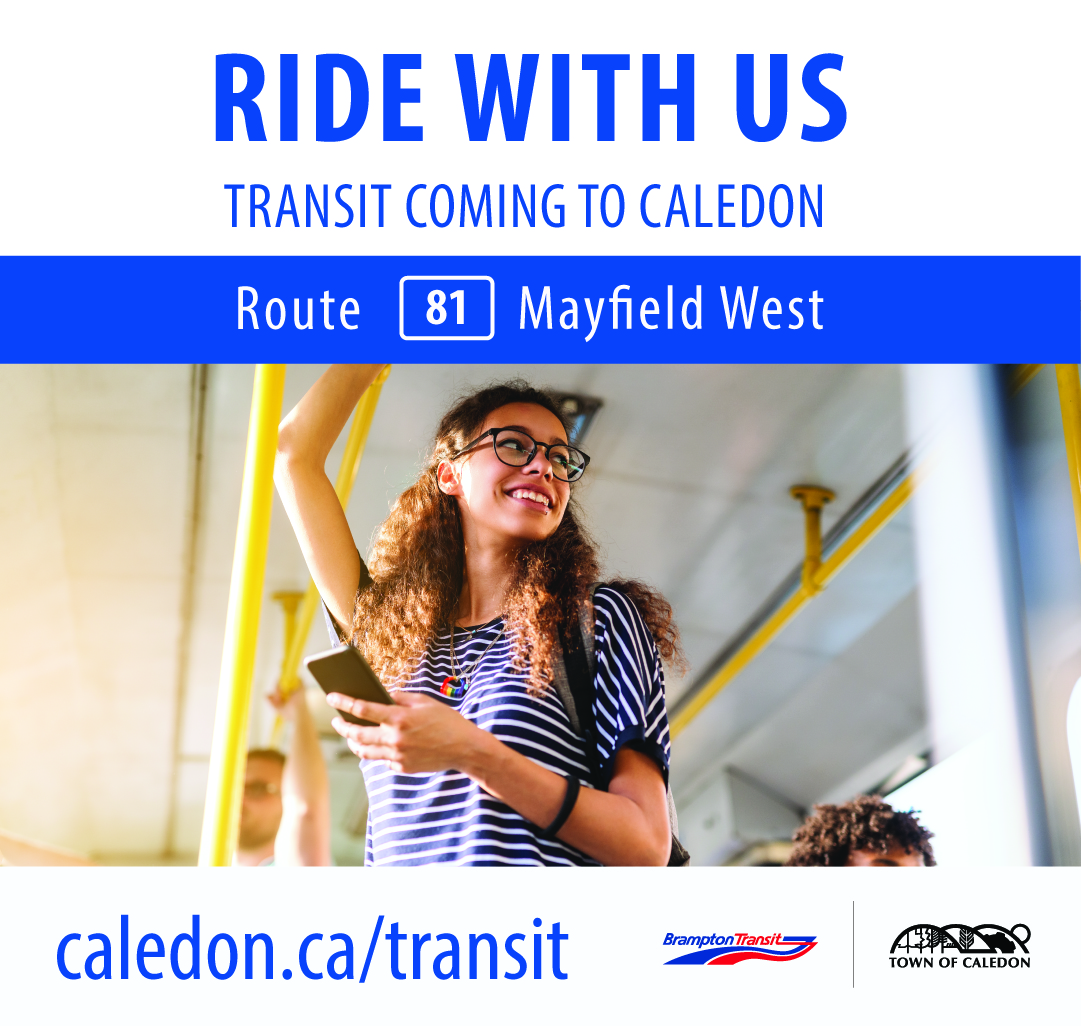 Posted on Friday, August 16, 2019 01:00 AM
The Town of Caledon and Brampton Transit have partnered to introduce a new transit line in the Mayfield West area, starting September 3, 2019. The extension of Route 81 – Mayfield West will include 11 new bus stops along Kennedy Road with service running during peak commuter hours (Monday to Friday, 6am-9am and 3pm-6pm).
"Public transit in Caledon is something that we've been working towards, and it's now here," said Mayor Allan Thompson. "Not only will it help alleviate traffic congestion and is...