News and Notices
Posted on Wednesday, May 09, 2018 09:15 AM
With Victoria Day celebrations fast approaching, Caledon Fire and Emergency Services reminds retailers and homeowners to be responsible when selling, purchasing and setting off fireworks, so that holiday celebrations can be enjoyed safely by everyone.
Selling
All retailers MUST purchase a permit from Caledon Fire and Emergency Services, and can only sell fireworks during the ten (10) days prior to Victoria Day, starting May 11, 2018. Fire Prevention staff will be conducting fire safety inspections...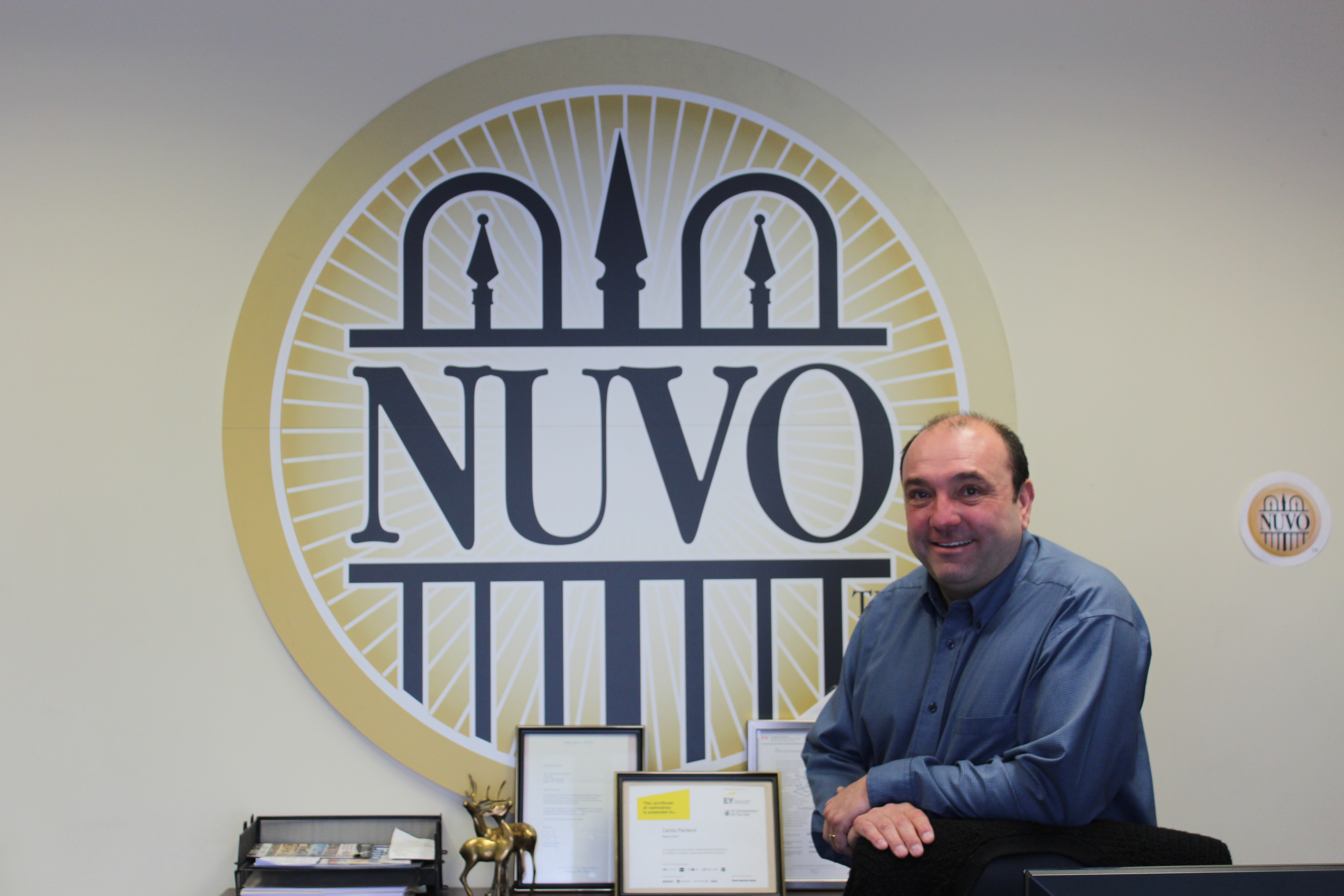 Posted on Tuesday, May 08, 2018 01:45 AM
We recently met Carlos Pacheco, owner and founder of Nuvo IronTM, at his manufacturing facility in Bolton. Pacheco talked about relocating his business to Bolton, community involvement and the importance of providing excellent customer service.
Tell us about Nuvo IronTM:
We have an array of fence and deck products for residential, commercial and industrial use. Our main start in the industry was to manufacture for the consumer end but we quickly expanded to selling to dealers and contractors,...
Posted on Monday, May 07, 2018 01:15 AM
Caledon startup Amintro launches friendship-making platform and smartphone app eclusively for Canadians 50+ to combat loneliness and social isolation
(Toronto, ON) May 7, 2018 – Caledon-based startup Amintro is making it easier for adults 50+ to find new friends with the launch of their new online friendship-making platform and app (available for free download for iPhone and iPad on the App Store, and Google Play). Launching across Canada, Amintro aims to combat loneliness and social isolation among...
Posted on Thursday, May 03, 2018 12:15 PM
The Town of Caledon is one of 14 municipalities in Ontario that was successful in receiving Provincial Funding from the Ontario Carbon Market. The Town received $166,084 which will be used for boiler and building control upgrades at the Caledon Centre for Recreation and Wellness (CCRW) which will lower greenhouse gas emissions.
"I am incredibly proud of the work that the Town has undertaken to lower our community greenhouse gas emissions," shared Mayor Allan Thompson, "We have invested in making climate...
Posted on Thursday, May 03, 2018 09:00 AM
Emergency Preparedness Week (May 6 – 12, 2018) is a Canada-wide initiative to increase awareness of individual and family preparedness. Caledon Fire & Emergency Services encourage residents to be prepared to cope on their own for at least the first 72 hours of an emergency while rescue workers help those in urgent need and attend to the cause of the emergency.
"By taking a few simple steps, you can become better prepared to face a range of emergencies", says Fire Chief Darryl Bailey, who also...