Humber Station Road and King Street lands designated for future Caledon GO site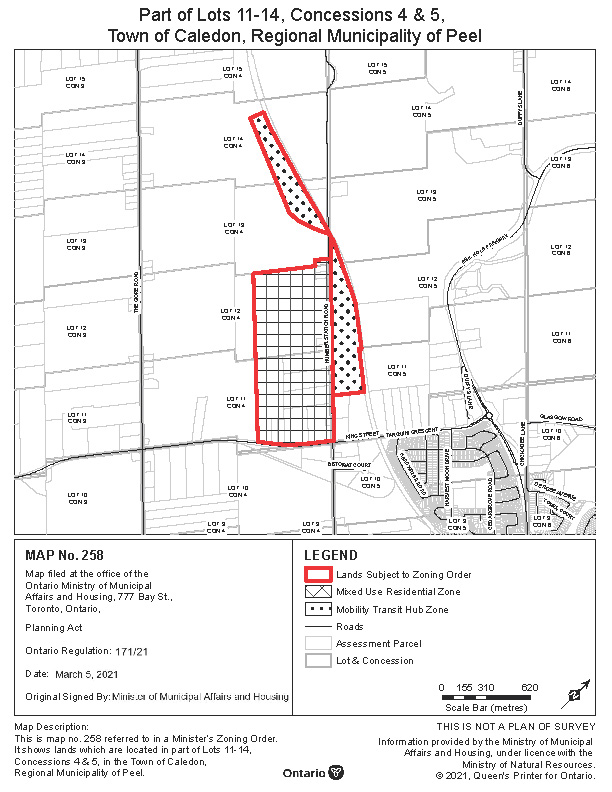 March 8, 2021 -- The Province of Ontario announced today that the lands at Humber Station Road and King Street will be designated for a future Caledon GO rail site. They also approved expanding residential opportunities near the public transit site.
"Caledon is planning ahead for growth, staying true to our Caledon plans Caledon approach," said Mayor Allan Thompson. "This announcement fulfills a Council request and is a step forward in ensuring our future is both sustainable and connected. Effective public transit is a critical part of the plan. It will bring both economic and environmental benefits to our community."
The new Caledon GO site will complement the Bolton and Mayfield West bus routes the Town launched in 2019. The expansion of local public transit supports three of the Town's plans: the Climate Action Plan, the Future Caledon Official Plan, and the Transportation Master Plan.
"The Province's approval is the next phase in a long-awaited Bolton Residential Expansion Study that started in 2008," said the Town's Chief Planner, Sylvia Kirkwood. "The process included extensive consultation, was supported by Town Council, and approved by the Local Planning Appeals Tribunal in late 2020. We look forward to moving ahead with our planning."
The Province issued a ministerial zoning order to designate the lands and increase the ability for Caledon to grow. The Town is now working on a public and stakeholder engagement strategy to create the vision for the area.
Visit the Town's website to learn more about the Bolton Residential Expansion Study.
- 30 -
Media contact:
Catherine McLean
Director, Customer Service and Communications
905.584.2272 x. 4146 | catherine.mclean@caledon.ca
www.caledon.ca | @YourCaledon