Caledon-King Townline Culvert Re-lining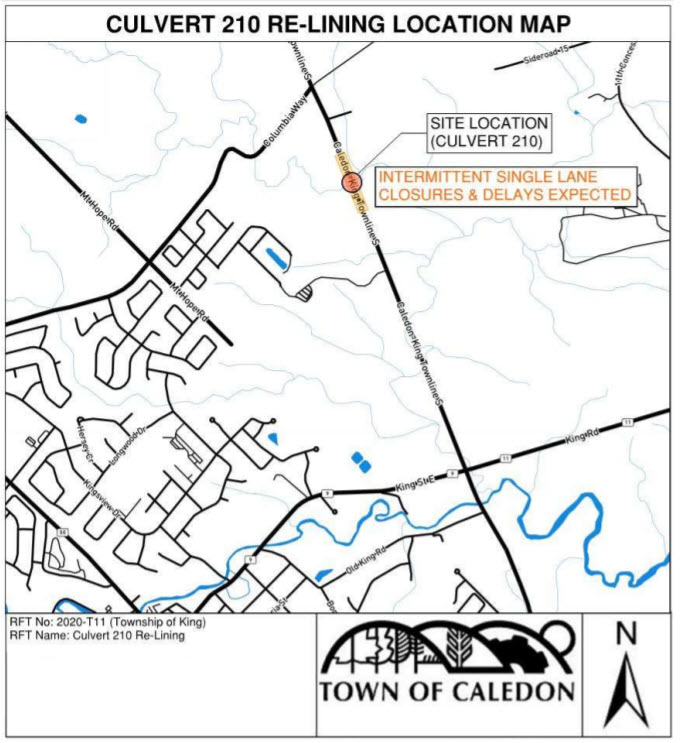 The Town of Caledon and Township of King together are rehabilitating a culvert located approximately 1.65 km north of King Street east (Peel Regional Rd 9).
Due to the nature of the project, intermittent single lane closures and delays are anticipated throughout the duration of construction.
Construction will begin August 3, 2020. The work should be finished September 30, 2020.
Contact
Township of King
The Township of King is the primary contact for this project. For further details please contact Service King at 905-833-5321.
Town of Caledon
Questions regarding this project can also be directed to Service Caledon at 905-584-2272 x. 7750.
Stay up-to-date