News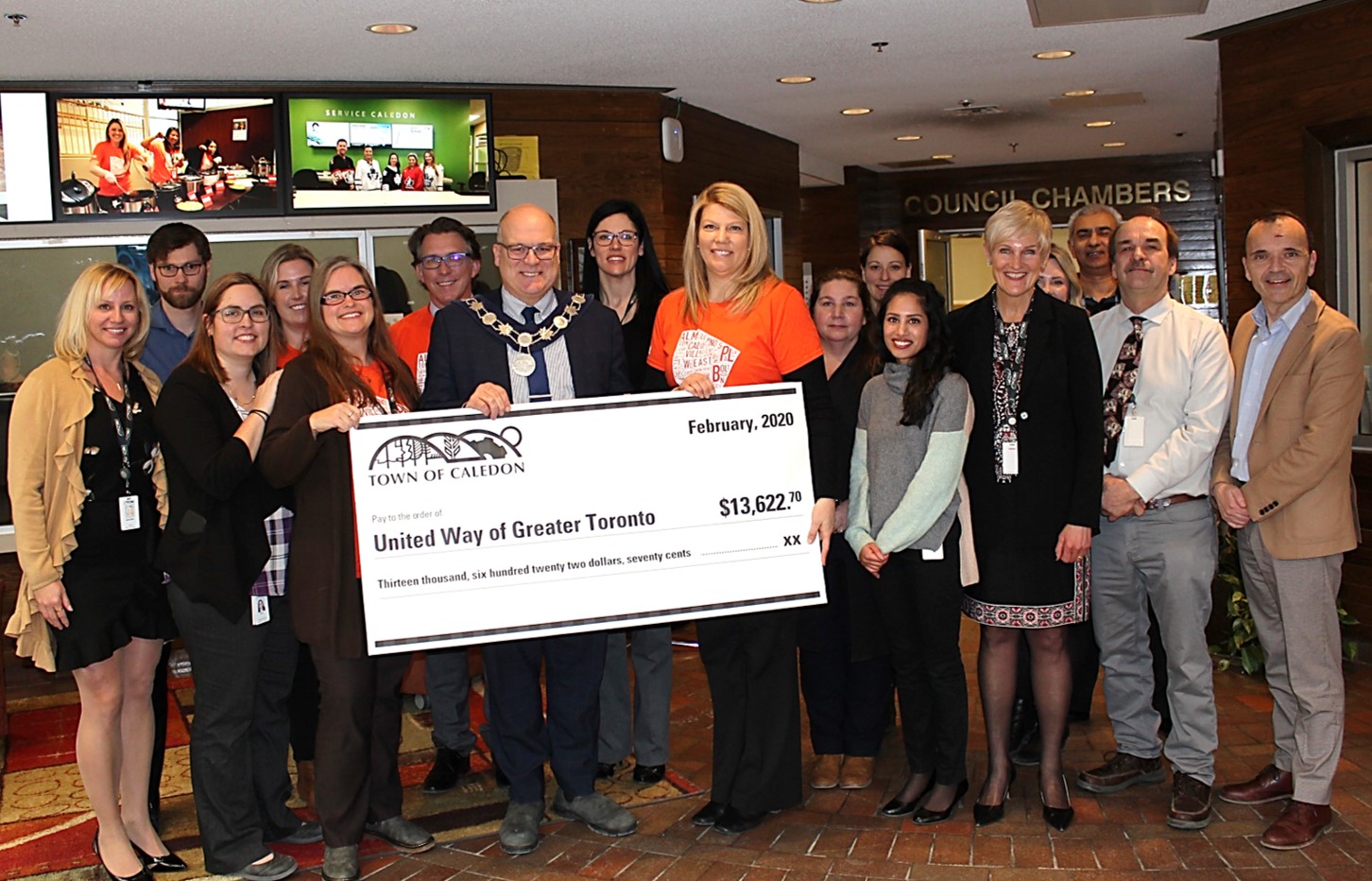 Posted on Tuesday, February 11, 2020 02:30 AM
Throughout any given year, much focus is placed on the programs and services that the Town of Caledon provides to residents, business and visitors. What's often forgotten is the effort that Town staff put in to help those in need within our community.
"I'm proud that staff understand there is a need in the community and have stepped up through payroll contributions and fundraising efforts to make a difference", said Acting CAO Carey Herd.
From delivering meals to seniors and contributing to hospice...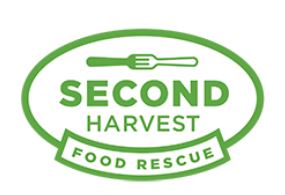 Posted on Thursday, February 06, 2020 05:00 AM
Lucrezia Chiappetta, ecoCaledon, shares details of the FoodRescue program for business.
The Town of Caledon recently declared a climate emergency, and with long-term trends predicting a greater likelihood of extreme weather events in Caledon, there is no denying that climate change is upon us.
We all want to do our part to reduce our personal carbon footprint and help the planet heal.
Enter a group of determined volunteers who call themselves Gratitude for Food.
Gratitude for Food is a committee...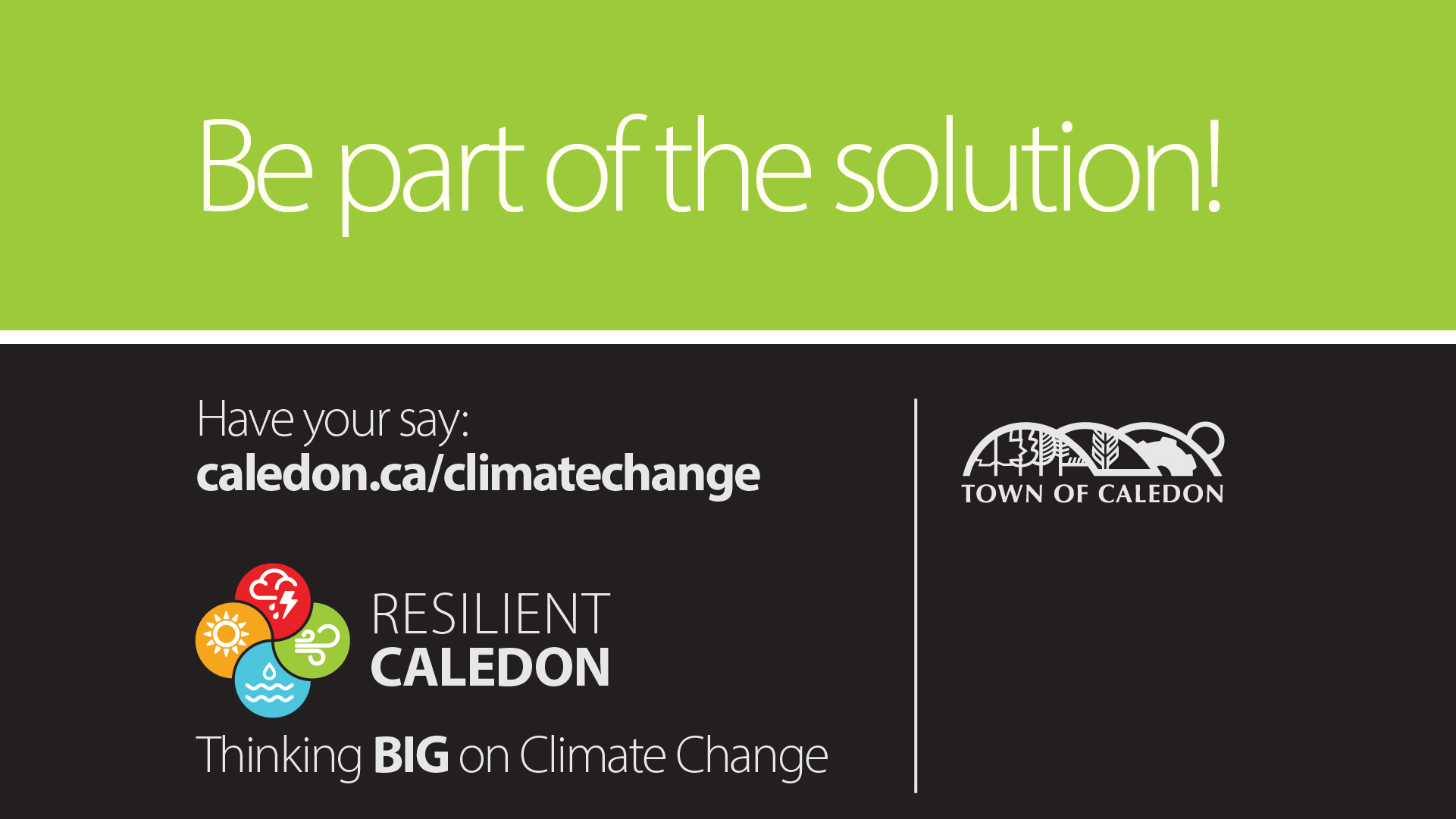 Posted on Wednesday, January 29, 2020 09:45 AM
The Town of Caledon is joining a growing chorus of local governments in Canada and around the world recognizing the urgency of taking action on climate change.
On January 28, 2020 Town Council unanimously passed a motion declaring a climate emergency in Caledon. The motion recognized the science behind climate change and the many impacts that are already being felt across Canada and in Caledon.
It also directed staff to report back to Council on the scale of action required by the Town and community...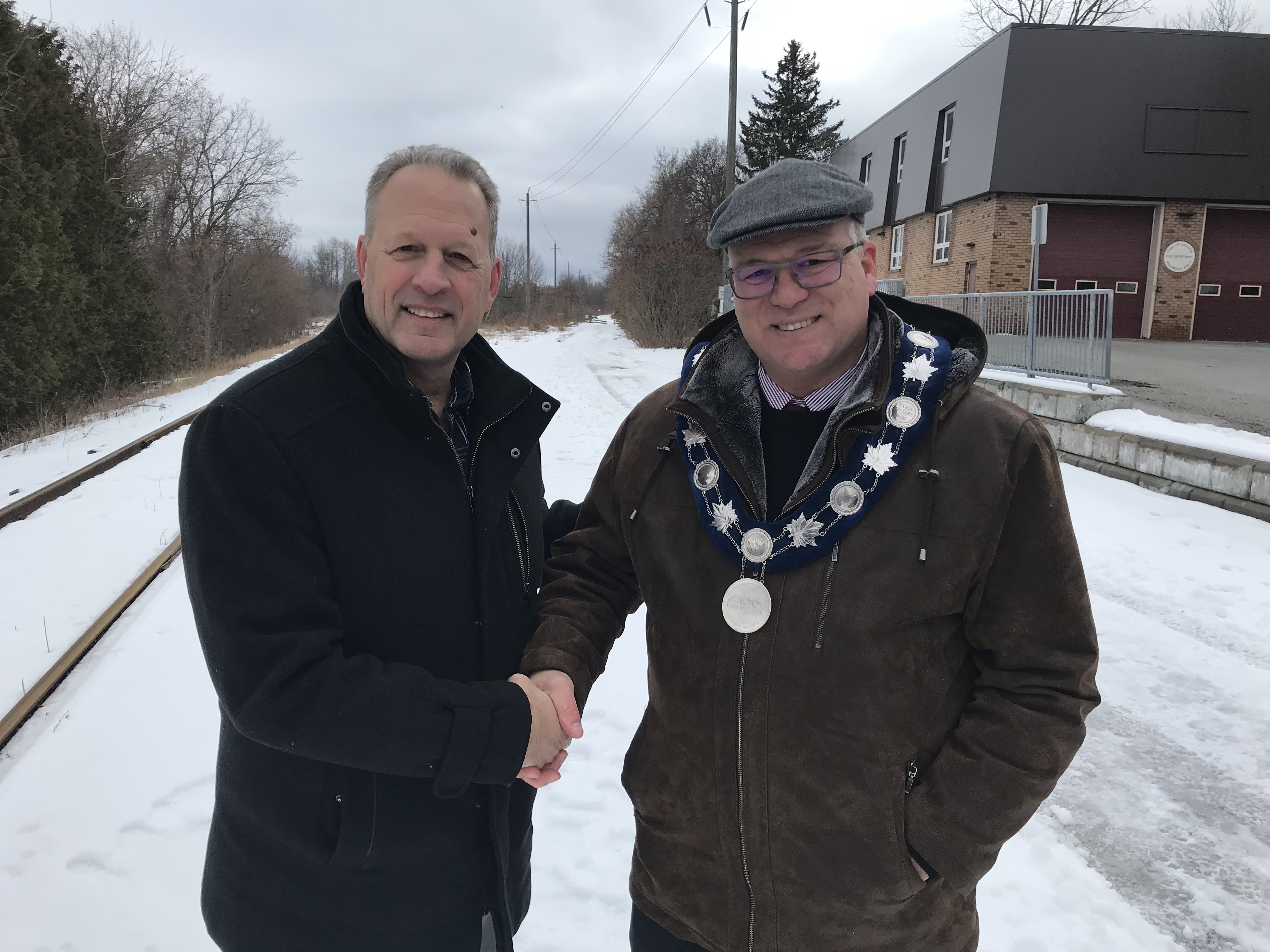 Posted on Monday, January 27, 2020 11:30 AM
Today the Town of Caledon took a major step forward in its goal to provide high speed internet service to all of Caledon. Vianet, under contract to the Town, is installing 35 kilometers of new fibre optic cable along the Caledon Trailway, creating the backbone for future high speed expansion in Caledon.
"This infrastructure takes us a major step closer to our goal of bringing high speed internet access to all of Caledon," said Mayor Allan Thompson. "The new fibre creates a robust backbone that...
Posted on Tuesday, January 21, 2020 01:45 AM
Take advantage of a new program and enjoy the benefits of greening your business!
The Town of Caledon has teamed up with Partners in Project Green (PPG) to pilot a new program aimed at helping businesses reduce their carbon footprint and green their operations. Businesses enrolled in the program will have access to advice and mentorship from the experts at PPG and can create a customized 'green' plan that works for them. Areas of focus will include energy, waste, vehicles, and green space. Benefits...