Town of Caledon Thanksgiving Day Closures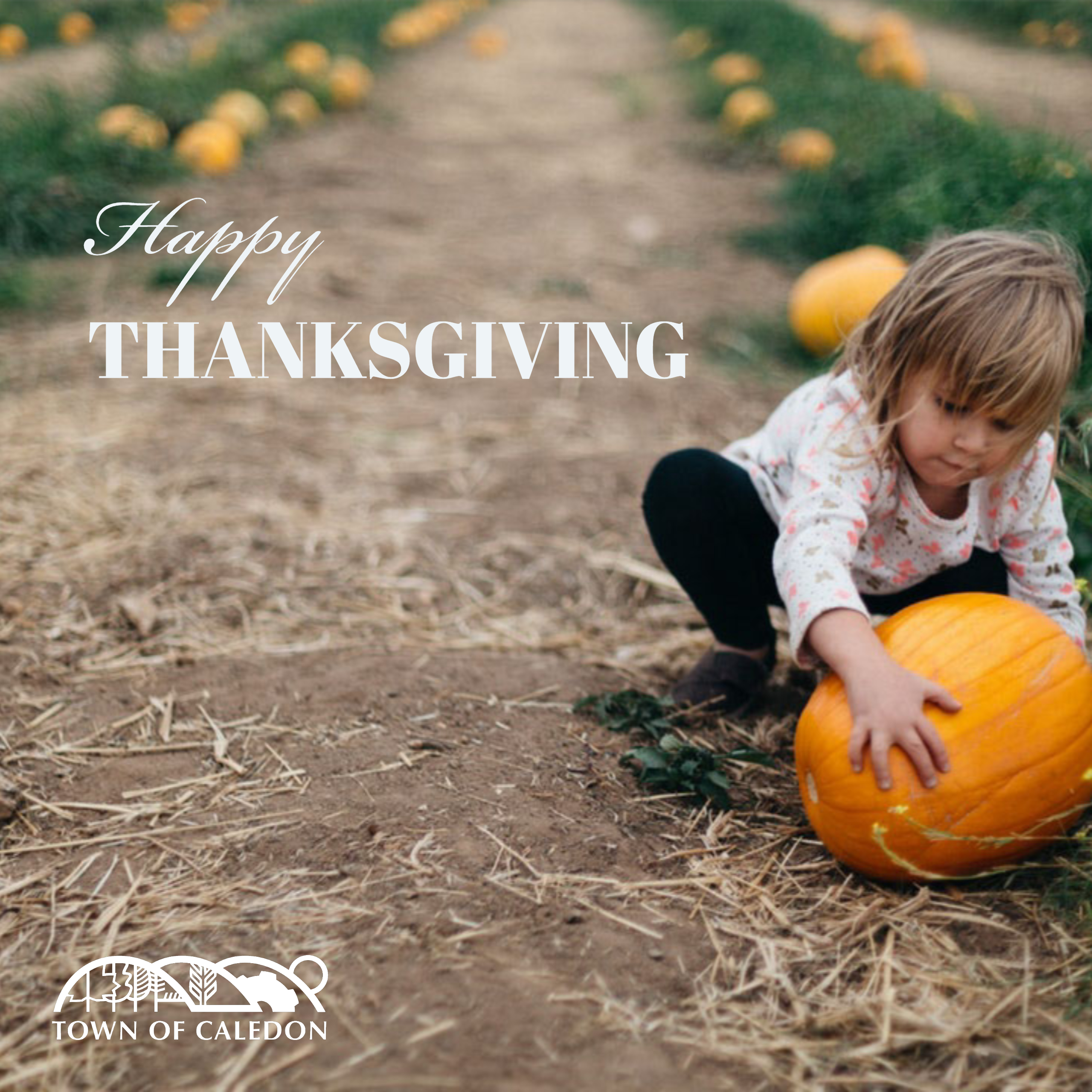 October 6, 2021 -- On behalf of Mayor, Council and Town of Caledon staff, we wish you all a happy and safe Thanksgiving Day long weekend.
On Monday, October 11, 2021 Town of Caledon offices and non-emergency services, all recreation centres, all Caledon Public Library branches, and the Provincial Offences Courts in Orangeville and Caledon East will be closed.
Fall Colours Information
Caledon is fortunate to have many beautiful parks, trails and scenic areas. Please enjoy them safely: obey speed limits on roads, parking signs, practice physical distancing, keep dogs on leash and respect farms and other private property.
If you plan to visit one of the parks or conservation areas in Caledon, please check ahead as reservations are required in many locations:
Caledon has many trails for walking and cycling. For information about routes, parking, washroom facilities and other amenities, visit our online trails map at caledon.ca/trails.
For information about things to see and do in Caledon, visit our tourism website at VisitCaledon.ca.
After-hours Emergencies
For after-hours emergencies such as downed trees on roads or flooding call the Region of Peel at 1-800-563-7881.
To report an urgent issue about a stray domestic animal (certain conditions apply) or a sick and/or injured animal, call the Town's after-hours number at 1-800-563-7881.
For power outages or to report downed wires, call Hydro One at 1-800-434-1235. To view the status of power outages, view their outage map.
The non-emergency number for the Caledon Ontario Provincial Police is 1-888-310-1122.
If the emergency is life-threatening, call 9-1-1.
Waste and Recycling
Please refer to Region of Peel website for collection information: peelregion.ca/waste.
- 30 -
Media contact:
Stacey Abbott
Manager, Communications
905-584-2272 x. 4076 | stacey.abbott@caledon.ca
www.caledon.ca | @YourCaledon