Town of Caledon Thanksgiving Day Closures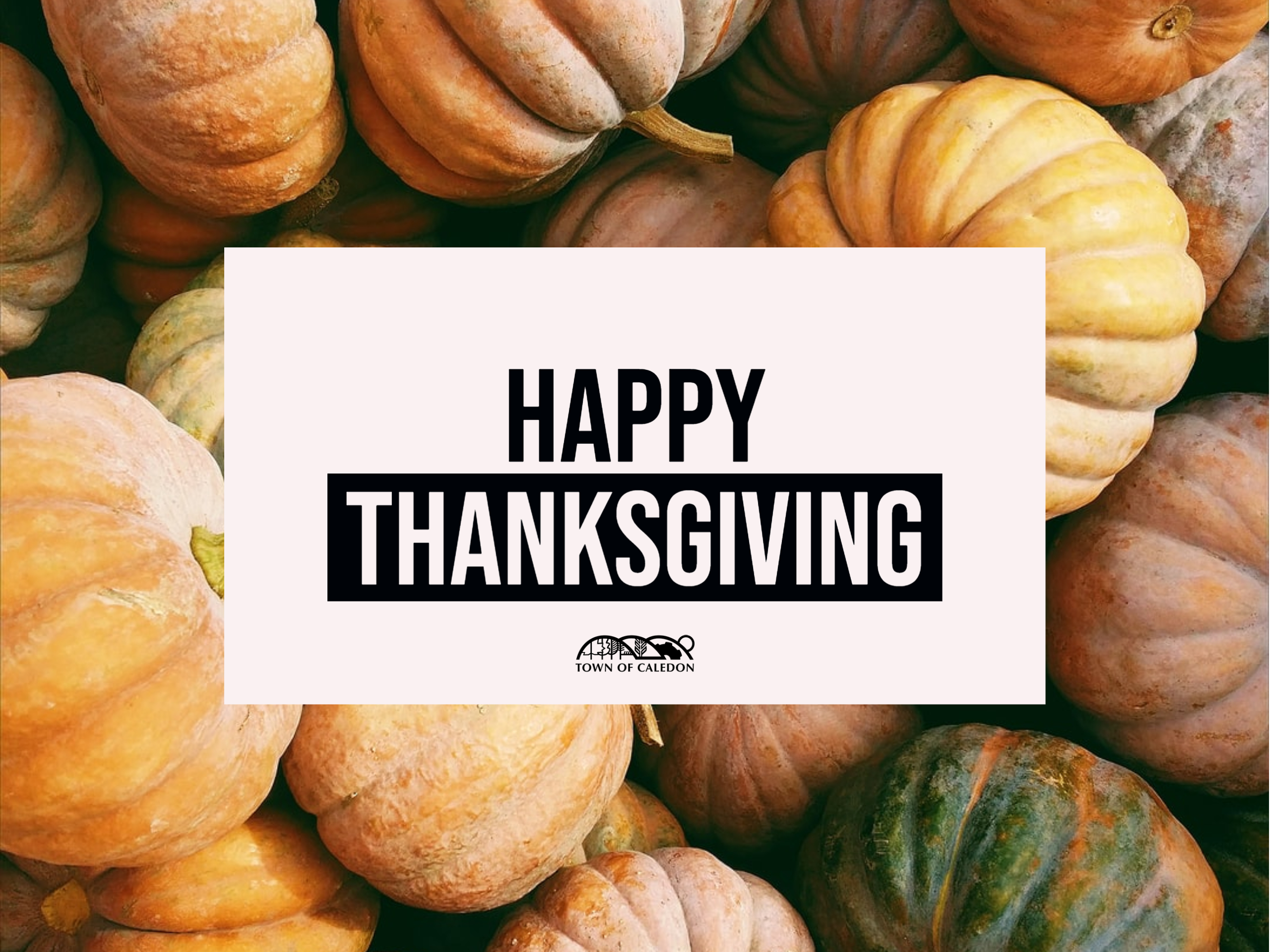 Town of Caledon offices, facilities and non-emergency services will be closed Monday, October 12, 2020 for the Thanksgiving Day Holiday.
This includes:
Libraries
Recreation facilities
Animal Shelter
Provincial Offences Court Office in Caledon and Orangeville
Town Hall
Fire and Emergency Services administration
A reminder that, due to COVID-19, Town Hall and select recreation facilities re-open on Tuesday, October 13 by appointment only. Provincial Offences Courts remain closed.
Waste Collection (Region of Peel)
There will be no waste collection on Monday, October 12 due to the Labour Day Holiday. Waste collection will be one day later that week. Check your collection schedule for your collection day. For information about other Region of Peel closures visit peelregion.ca/news.
After-hours emergencies
For after-hours emergencies such as downed trees on roads or flooding call the Region of Peel at 1.800.563.7881. For power outages or to report downed wires, call Hydro One at 1-800-434-1235. View the real-time status of a power outage on their outage map.
If the emergency is life-threatening, call 9-1-1.
Stay in touch
For news and information from the Town of Caledon,
- 30 –
Media Contact:
Strategic Initiatives | Communications | 905.584.2272 | communications@caledon.ca