Town of Caledon Approves 2021 Budget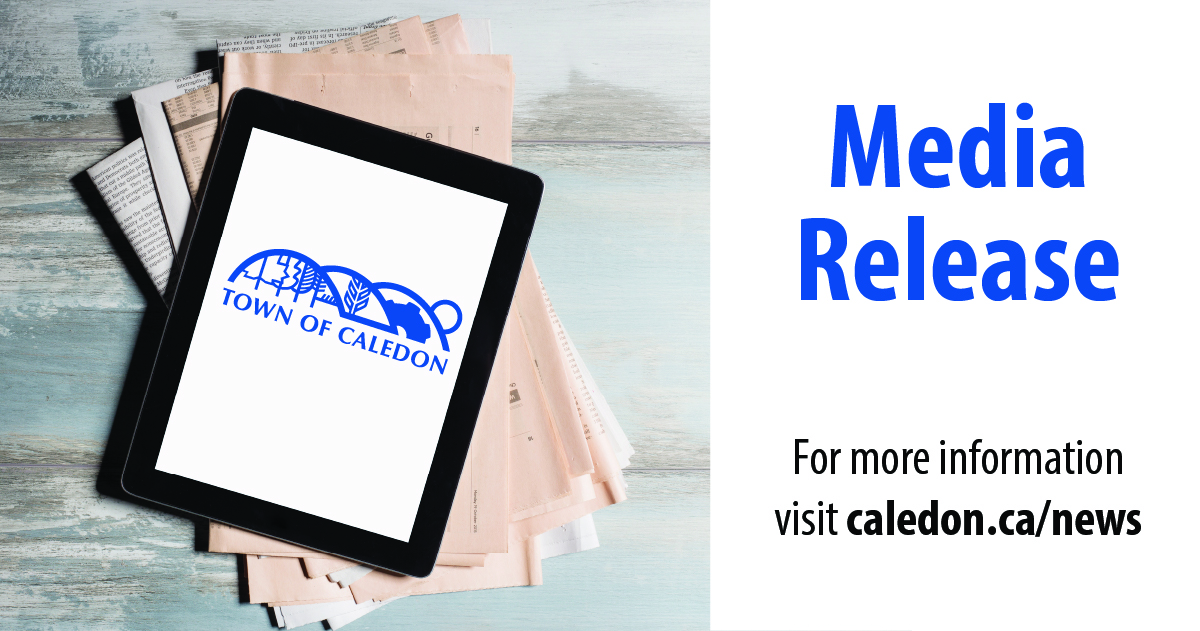 February 18, 2021 - Town of Caledon Council approved the 2021 Budget during the Town Council meeting on February 16, 2021, which focuses on helping residents and businesses recover from the pandemic, maintaining community services and infrastructure and preparing for expected growth.
"The 2021 budget process was indeed different and both Council and Town Staff worked hard to ensure that it was fair while helping us move in the right direction," said Mayor Allan Thompson. "Our focus this year is on people, community and recovery. This means that the best thing we can do for residents and businesses is maintain service levels and keep our infrastructure in a state of good repair."
The approved 2021 budget has an overall 1.13% increase, including Region of Peel and school board tax impacts, for homeowners. This represents an approximate $59 property tax increase per typical household in 2021 and is less than what was originally proposed.
The impact of COVID-19 heavily influenced the focus of the 2021 budget to people, community and recovery. Some key investments include:
Roads – ensuring that your family is safe while travelling along Caledon roads
$30.0 million for the Roads Capital Program and $1.8 million for the Bridge Capital Program. This will include work such as road reconstruction or rehabilitation, asphalt roads maintenance, surface treatment, design and environmental assessments of various roads.
Facilities – on-going growth and expansion to serve the needs of the community
Continuation of the Caledon East Community Centre expansion as a multi-year project to include a pool, Library, additional meeting spaces, a new gym, fitness center, walking track and community rooms.
Continuation of the term of Council project to expand the Caledon Senior's Centre, Rotary Place, in Bolton, which will include additional programming and large group gathering spaces
Parks – making improvements so that residents of all ages can stay active and healthy
$3.1 million for various Park improvements including Playground Improvements, Rehabilitation of Caledon Trailway Bridges, Hardball Diamond Construction at Emil Kolb Parkway and Duffy's Lane and John Clarkson Ice Track Construction
Fire and & Emergency Services – keeping the community safe and alive
5 new full-time firefighters for the Valleywood Fire Station as recommended in the Council approved Fire Master Plan update
$0.8 million funding for the multi-year project to expand Palgrave, Mono Mills and Alton Fire Stations
Traffic Enforcement – helping to increase traffic calming so that all motorists are safe
Enhancing the Automatic Speed Enforcement program by installing a second camera
A full list of 2021 capital projects and service improvements will be posted online shortly: caledon.ca/budget.
- 30 –
Catherine McLean
Director, Customer Service and Communications
905.584.2272 x. 4146 | catherine.mclean@caledon.ca