Revitalizing Kennedy Road (March 23)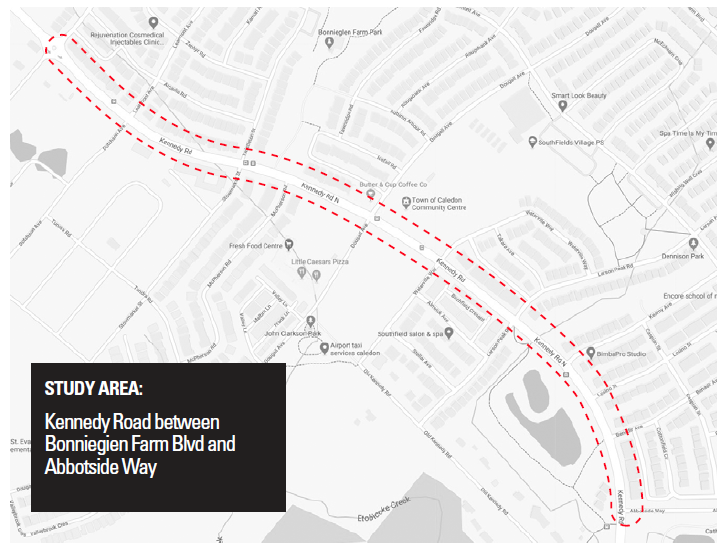 Attend a public meeting on March 23, 2020 to learn more about how the Town of Caledon is looking at ways to make Kennedy Road between Abbotside Way and Bonnieglen Farm Boulevard safer and more accommodating to pedestrians and cyclists and address parking demands without adversely impacting traffic flow in the neighbourhood. The goal is to ensure everyone regardless of age, ability or mode of travel can use the road safely and efficiently.
Date: March 23, 2020
Time: 5:00 to 7:00 p.m.
Location: The Storefront in Southfields
Address: 12560 Kennedy Road, Unit 5 (map)
Contact
Arash Olia, Ph.D., P.Eng.
Acting Manager, Transportation Engineering Finance and Infrastructure Service
Town of Caledon
905.584.2272 x.4073