LOVE LOCAL CALEDON campaign to support local business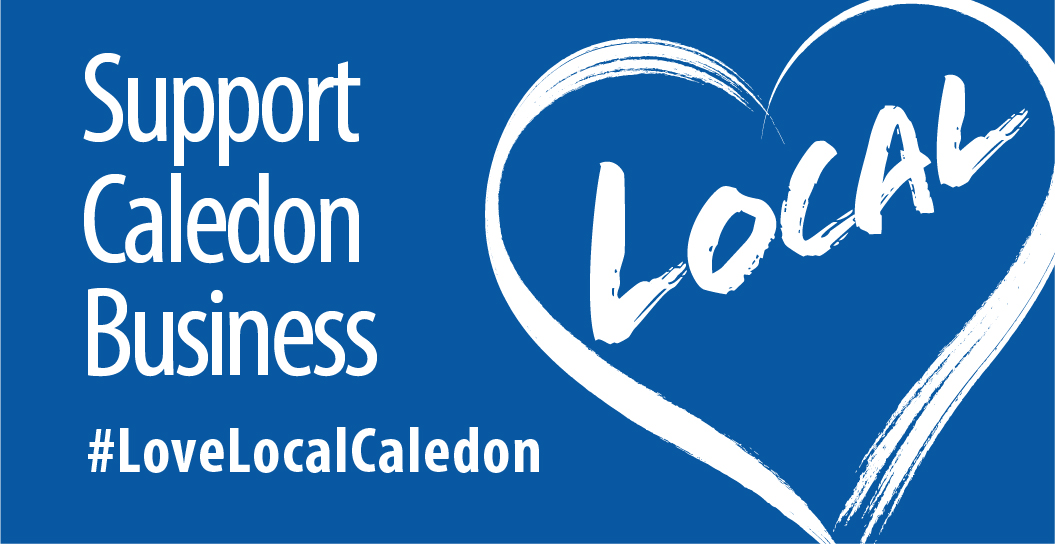 (November 18, 2020) The Town of Caledon is launching a reinvigorated shop local campaign to encourage support for local business this holiday season.
The #LoveLocalCaledon campaign includes a number of initiatives including advertising, lightpole banners, posters, social media content and even specially designed non-medical masks.
"It's one of the great things about this community…people want to help," said Mayor Allan Thompson. "This campaign taps into community pride, creates visibility for our businesses and helps local business get through these tough economic times."
The Town's Economic Development team has created a promotion toolkit for businesses, including free promotional items that they can use to highlight the campaign on their premises and on social media.
The Town is encouraging residents to share their love for local business on their social networks by using the hashtag #LoveLocalCaledon for their favourite local businesses.
On Tuesday, November 17 Council supported a motion for "LoveLocal Tuesdays" to encourage residents to shop and dine locally on Tuesdays, which is typically a slow day for retail, food and restaurants. As a result, each Tuesday in the month of December will be declared, celebrated and promoted as "Love Local Tuesdays."
COVID-19 Information
For news and information about programs, services or hours of operation, visit caledon.ca/coronavirus.
Follow us on social media
Follow @Your Caledon on Twitter, Facebook or Instagram.
Get news to your inbox
Questions?
Call Service Caledon at 905-584-2272 x. 7750 or email info@caledon.ca.
- 30 –
Media Contact:
Catherine McLean
Director, Customer Service and Communications
905.584.2272 x. 4146 | catherine.mclean@caledon.ca