Indian Spice Culture opens in Caledon East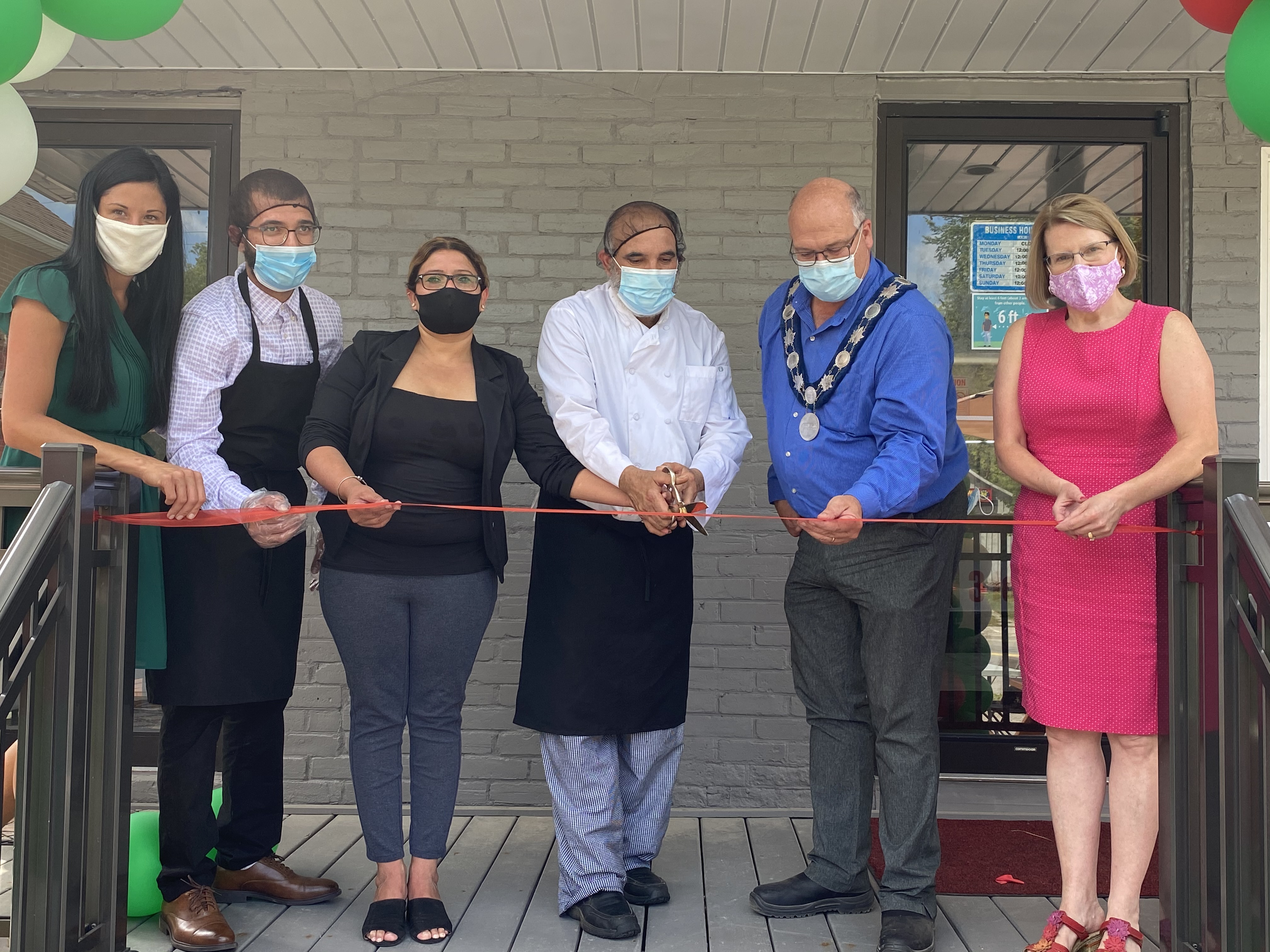 On August 21, Caledon's newest restaurant, Indian Spice Culture Sweets and Restaurant, celebrated their grand opening. We asked Maninder Binepal about their family business and the food they serve.
Tell us about your restaurant.
We are proud to open Indian Spice Culture Sweets & Restaurant which offers authentic Indian food. We have a large variety of delicious vegetarian and non-vegetarian recipes. Everything is made from scratch, right here in Caledon East. We offer mouth watering dishes with blends of spices carefully mixed to create perfect tastes and aromas that will make you feel happy.
We are a family run business and have been in the restaurant business for many years.
How did your family get started in this business?
My father has worked in the food industry for a very long time, in other countries and here. He immigrated to Canada many years ago and with all of his experience and education in the food industry he has been able to turn his passion and love of cooking into his career, with the support and love of his family.
We had a restaurant in Mississauga for a number of years, but closed it during the COVID-19 pandemic and looked for an opportunity closer to where we live, here in Caledon.
My father is the head chef and has worked to perfect our well-known recipes. This is a family business, we all work hard together to make it a success.
This is my fathers dream come true.
What is your favorite thing on the menu?
We have been known and recognized for our butter chicken. With a taste just like how it is made at home and reminds you of the rich flavours each spice adds.
How has the COVID-19 pandemic affected your business?
COVID-19 has been a challenging phase for us, just like anyone else today. But, it is the reality we need to live with and move on in a safe way. We will continue to serve the community in the safest way possible. People were anxiously waiting for us to open and have been very supportive.
We take safety seriously and make sure all safety standards are followed while keeping up with the high quality food we want to provide.
We want to thank the community for the warm welcome we received and made the opening for our restaurant a great success amidst the pandemic.
Why do you think your restaurant will be successful in Caledon?
Caledon is a beautiful community. When we started narrowing down the options where we wanted to open our restaurant, Caledon caught our eye. It is close to home for us.
The variety of food choices for the community here was limited and we wanted to bring that variety through our food and grow with the town.
We like being located in an area that is close to home for many, giving them the option to just walk over to enjoy authentic Indian food and not think about driving out of town to get it. You feel like butter chicken tonight? It's just at arms reach.
We know this is a good business plan as well as providing something new to get the our neighbours excited.
So here we are tall, proud and excited, full of joy and looking forward to all the relations we are going to build through the food we offer and our fun and friendly team ready to interact and create everlasting experiences.
Indian Spice Culture Sweets and Restaurant is located at 16052 Airport Road, Caledon East | https://indianspiceculture.com