Grand Opening: Sport Clips Haircuts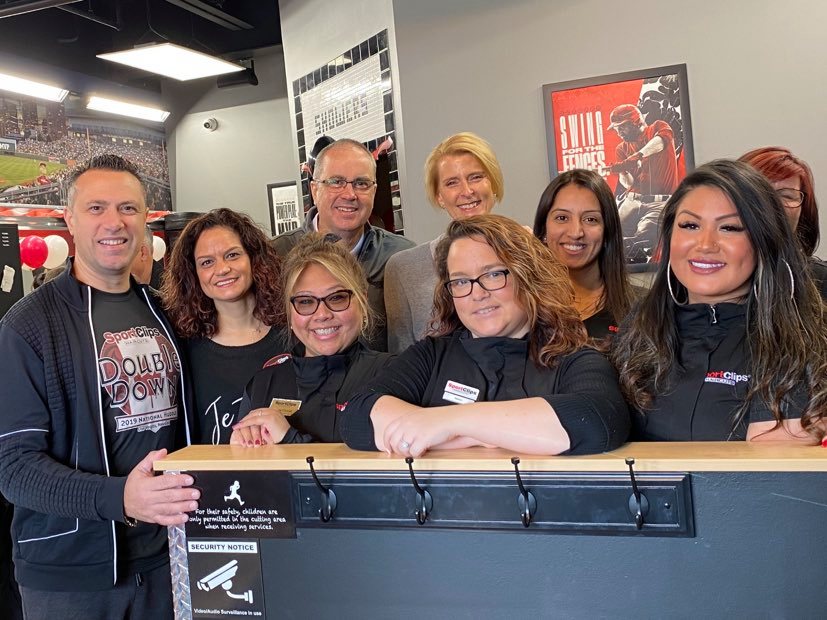 Sport Clips Haircuts is now open in Bolton, we asked owner Rob Porporino to tell us a little about his barbershop.
Tell us about your business.
Sport Clips is a sport-oriented barbershop for everyone. This is a franchise and Bolton is the 47th store in Canada. There are over 1,800 stores in the US.
Our MVP is our signature haircut. Clients are greeted with an enthusiastic welcome. Each client receives a consultation with their stylist and then are shampooed in a massage chair after their haircut.
Clients are then treated to an old school hot towel relaxation to finish their cut with a styling. During this whole experience you get to watch a great hockey game, basketball game, football game or whatever is playing on our big screen TV's.
All of our stylists are kid-friendly and we really try to make it a whole family experience. We currently employ 12 stylists and we are open seven days week. To save people time we also offer online check-in, which makes us really unique. People can check out sportclipsbolton.ca to book an appointment.
How did you get into this business?
I was a client who always enjoyed the services. Going to Sport Clips with my three boys I was very curious and interested in the business model. Both my wife Sabrina and I did our research and we decided to take the jump and become a franchisee. This is now our second store with our first one being in Vaughan. Both my wife and I have backgrounds in business and really like the service-oriented business.
Why did you locate in Bolton?
Bolton was the perfect location for our business. It's exactly the type of community we want to be part of. It's a growing family-oriented community that has the demographics to fit our business model. We are also heavily involved in the community sport teams and sponsorships. We like to be active in kids sports and are hoping to become a well-known in the community.
What is the best business advice you have ever received?
The best business advice I have ever received is to be confident in your ideas and to try new things. Be humble in what you do and always be grateful for the people who surround you.
What's your favourite thing to do in Caledon?
I have three teenage sons and a daughter, all of them love to skate and play hockey. We love Teen Ranch in Caledon and have attended many summer camps and various events. It's a family favorite!
Sport Clips is located at 12788 Hwy 50, Bolton | 905.857.3013 | sportclipsbolton.ca