Grand Opening: Makers Market House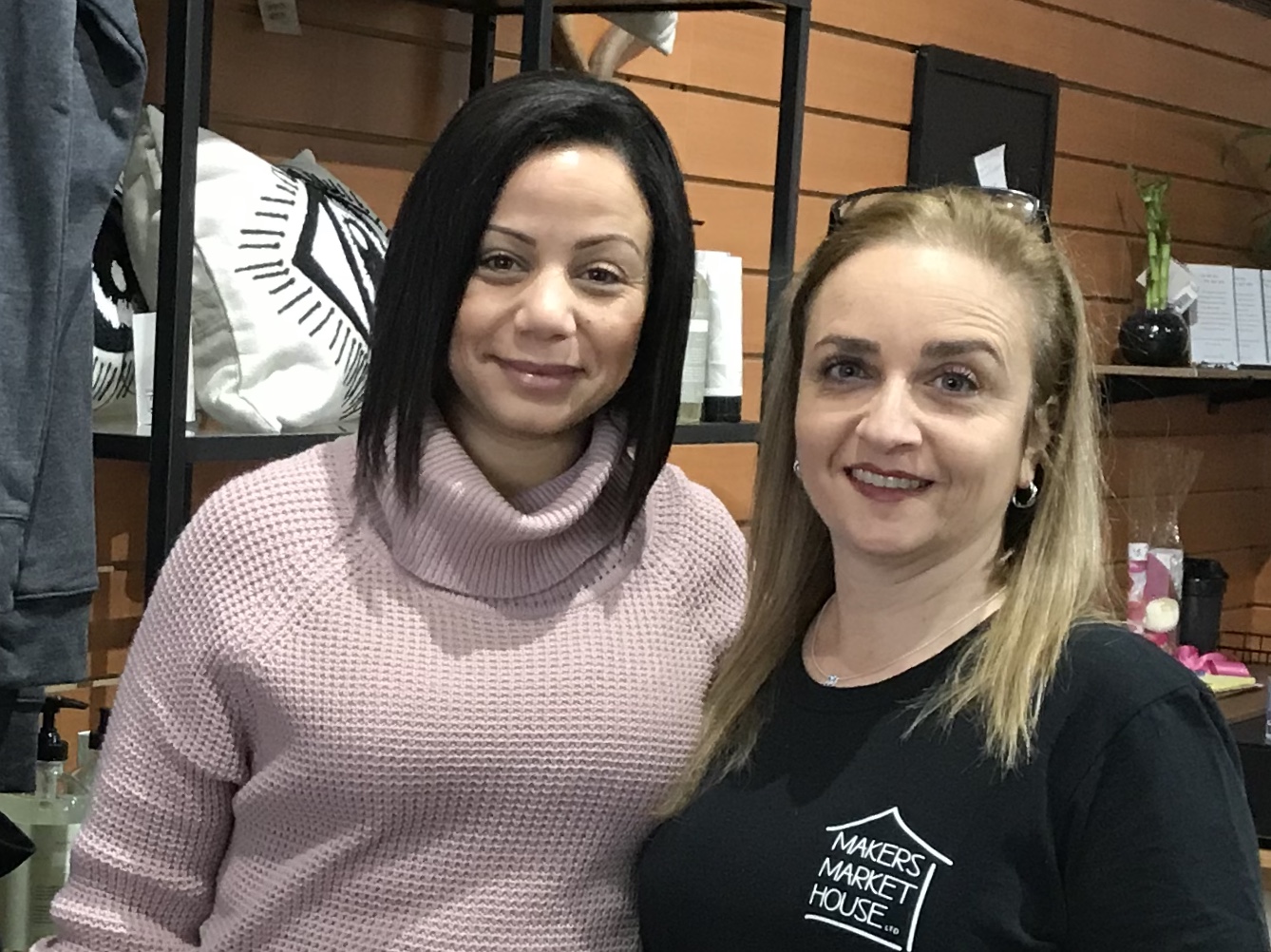 On February 1, Bruna Nasso and Marilyn Pilolli celebrated the grand opening of their store, Makers Market House, located at 196 McEwan Drive East, Unit 3 in Bolton. We sat down with Bruna and Marilyn to find out more about their business.
Describe your business for us.
Makers Market House is a store with a large variety of items from clothing to candles, to jewelry and home décor.
We are open six days a week, Tuesday through Sunday.
Entrepreneurs and artisans can rent space from us to display their goods. There's currently 30 vendors here. We sell for them, manage the space, and provide the staff, and they make 100% of their sales.
We welcome any small business, doesn't necessarily have to be handmade, anyone that works from home.
The minimum anyone is here is two months – so the type of items sold may change throughout the year as vendors change.
Unfortunately, we do have to change our business name, that will happen sometime over the next couple of months but everything else will stay the same.
Why did you start this business?
Marilyn and I have always each had our own business and worked from home and we know a lot of people that work from home. So, we thought, why couldn't we do something that brings everyone together.
It really comes down to the fact that small businesses or people just starting out can't afford the overhead, one of us couldn't do it without the other. We went out to see how many entrepreneurs and mompreneurs that we could gather before we even thought about signing the lease.
We did our research and got our ducks in a row first.
We ended up having overwhelming response so thought "we gotta do this".
It's not an original idea, there's little markets like this all over but it's the first one like this in Bolton.
How did the two of you get to know each other?
We are mom friends. We met through the school that our children go to and live in the same subdivision. We've been good friends for 7 or 8 years.
We were both born and raised in the city but have been residents of Bolton for a long time, 16 to 20 years.
Do you both still have another business as well as running the store?
Yes, but we both run our businesses from here now.
Marilyn: My business is the Floral Boutique, I do fresh flowers, gifts and events.
Bruna: and I print edible images for bakers and bakeries, we do custom designs for cakes, cookies and cupcakes. Although I have a husband that is a graphic designer, so I can't take all the credit for my business [laughing]
Do you think that shopping local is important?
It's important for the community to keep the dollars here and support each other.
A lot of people are leaving to shop, for certain things I do it too, but that's the idea behind our store is to get more people shopping local, giving them the variety that they want and need.
Do you have a favourite thing to do in Caledon?
Getting out in nature, I love the trails, there's so much close by.
There's lots to do here, you don't have to leave Caledon to have fun with your family.
Makers Market House is located at 196 McEwan Drive East, Unit 3, Bolton | 905-857-7796 | makersmarkethouse.com
For more business profiles check out: caledon.ca/biznews.