Grand Opening: APTI Physiotherapy & Sports Rehab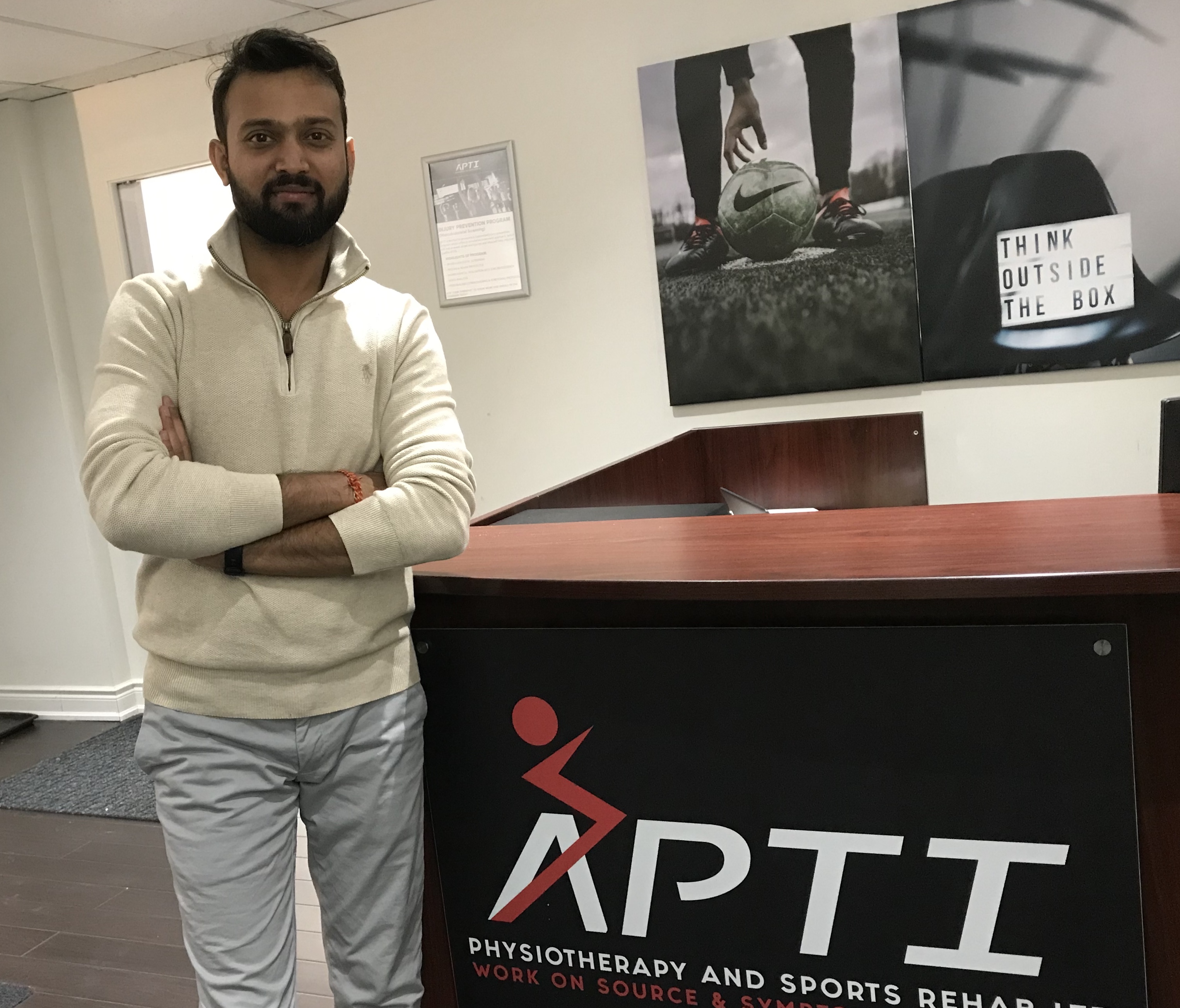 On December 8, APTI Physiotherapy & Sports Rehab celebrated their grand opening, we asked owner Ravi Raghuvanshi to tell us about the business and why he is locating in Caledon.
Tell us about your business.
APTI is a state of the art physiotherapy clinic with experienced practitioners using hands on manual therapy and a patient centered approach. We work with professional athletes as well as anyone experiencing joint or muscle pain. Our focus is to get people feeling and performing at their best.
We do this by ensuring a precise evaluation of an injury, along with accurate data collection and analysis, visual biofeedback analysis, it takes the guesswork out of the equation. Complete record-keeping enables continuity of treatment and we do specific training programs for every fitness goal. Our aim is to help people recover faster and perform better than ever before.
We offer: physiotherapy, athletic therapy, posture correction, injury prevention programs, and sports specific fitness training.
How and/or why did you get into the business?
My wife and I immigrated here three years ago. We are both professional physiotherapists. After clearing my physiotherapy license in Canada two years ago I started working with a private clinic. I realized there is so much more to do than conventional physiotherapy.
I have always been working with sports teams and professional athletes. I enrolled with sports physio Canada and feel that I can contribute so much to upgrade the profession and educate people about the things an effective physiotherapy can do to improve their quality of life.
Why are you locating your business in Caledon?
I got a lot of support and encouragement from Bolton Wanderers soccer club to set up a state of the art facility in Caledon.
The residents of Caledon are very welcoming and friendly and have a very in-depth awareness of fitness and health. What better place than Caledon to put my vision to reality.
What advice would you give to a new business owner?
My advice to any new business owner is to follow your passion and work hard to make it a reality. Don't fear failure, if you are passionate about what you do and what you believe in, sooner or later you will succeed.
APTI Physiotherapy & Sports Rehab is located at 30 Martha Street, Ste 206, Bolton | 905-780-3334