News
Posted on Friday, May 27, 2022 12:07 PM
May 27, 2022 – Town of Caledon's new fireworks bylaw, which took effect April 26, 2022, helped reduce the number of personal fireworks this Victoria Day weekend.
After receiving numerous complaints about noise, property damage and safety incidents in 2021, Council passed a bylaw that no longer allows the sale nor discharging of fireworks for personal use in Caledon.
"We received five emails and nine phone calls over the Victoria Day weekend to report personal fireworks activity," said Mayor Allan...
Posted on Tuesday, May 24, 2022 07:11 PM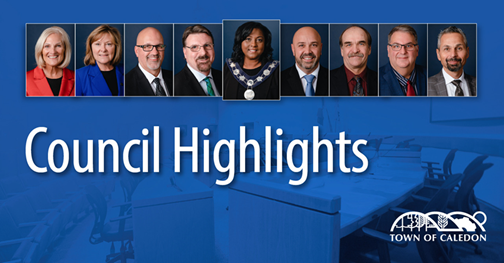 Council Highlights is a summary of major discussion items presented at Council meetings - circulated immediately following each meeting. You are encouraged to quote from and/or copy this information. Please refer to the minutes at caledon.ca/agenda for an official record of the meeting.
Consolidated Approvals Program for Low-risk Stormwater Projects
The Town of Caledon will enter into an agreement from the Province to participate in the Consolidated Linear Infrastructure Environmental Compliance...
Posted on Thursday, May 19, 2022 01:59 PM
May 19, 2022 – The Town of Caledon, in partnership with the Toronto and Region Conservation Authority (TRCA), is excited to announce a new event this year called 'Celebrate Caledon' set for July 1, 2022 at Albion Hills Conservation Area.
This free community event brings together the best of the beloved Caledon Day and TRCA's Caledon Canada Day events. Newly named 'Celebrate Caledon' organizers say it will provide an opportunity to celebrate as a community again. The previous events were cancelled...
Posted on Monday, May 16, 2022 01:35 PM
Town of Caledon Victoria Day Closures
May 16, 2022 -- Happy and safe Victoria Day long weekend.
Please note Town of Caledon offices and non-emergency services including recreation, library and Provincial Offences Courts, in Orangeville and Caledon East, will be closed on Monday, May 23, 2022.
After-hours Emergencies
For after-hours emergencies such as downed trees on roads or flooding call the Region of Peel at 1-800-563-7881.
To report an urgent issue about a stray domestic animal (certain...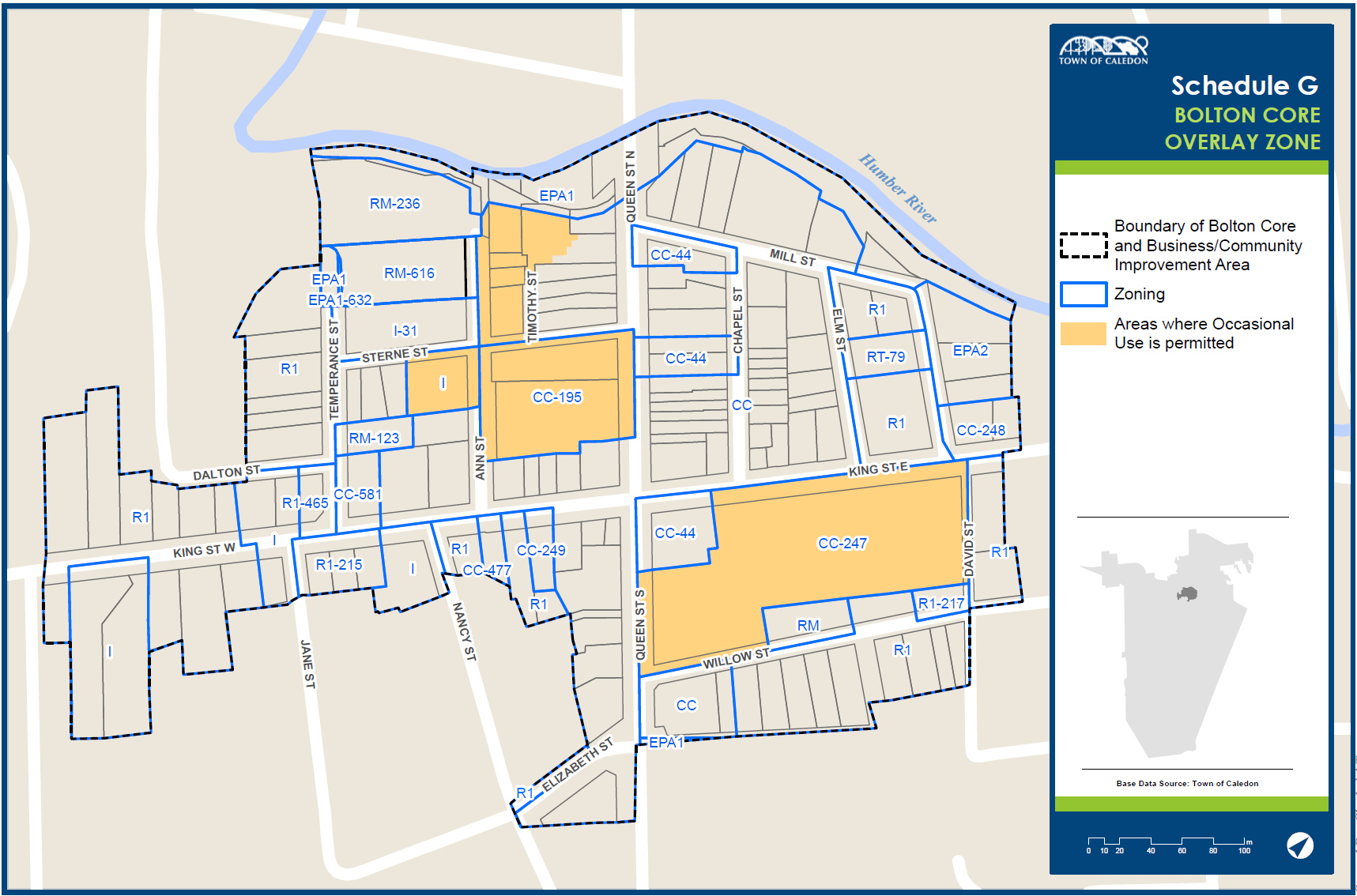 Posted on Wednesday, May 11, 2022 10:10 AM
A Public Meeting will be held to consider a proposed Zoning By-law Amendment. Your input and insight will inform and shape plans that meet the needs of our community.
The Town of Caledon is offering a hybrid meeting model offering many ways for you to engage with Council. To participate in-person or virtually, complete the participation form by registering here.
Meeting date: June 07, 2022 | Meeting start time: 7 p.m.
How to participate
Members of the public may participate...