News
Posted on Thursday, February 25, 2021 04:20 PM
February 25, 2021 -- Faced with the prospect of a projected population increase from 75,000 now to 300,000 in 2051 and a rural/village transportation network that is being overwhelmed with commercial and commuter traffic within the GTA, the Town of Caledon is calling on the province to ensure the future includes a responsible and sustainable transportation corridor.
"Caledon is set to grow by leaps and bounds over the next few years, regardless of what happens with the GTA West corridor. ...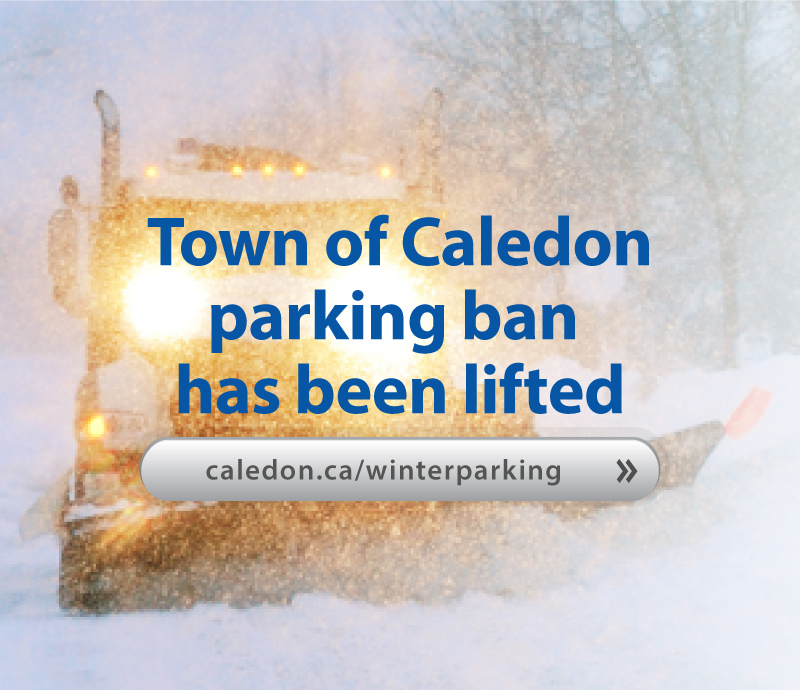 Posted on Friday, February 19, 2021 10:36 AM
February 19 - The Town of Caledon will lift the winter parking ban as of noon Friday, February 19, 2021.
The significant weather event warning has been lifted effective immediately in regard to reduced visibility caused by heavy snow for 3 hours or more and accumulation of 15 cm of snow within a 12 hour period.
Residents and visitors are reminded that vehicles may still be ticketed and/or towed if they interfere with normal snow removal operations. Even when there is no warning in place use caution...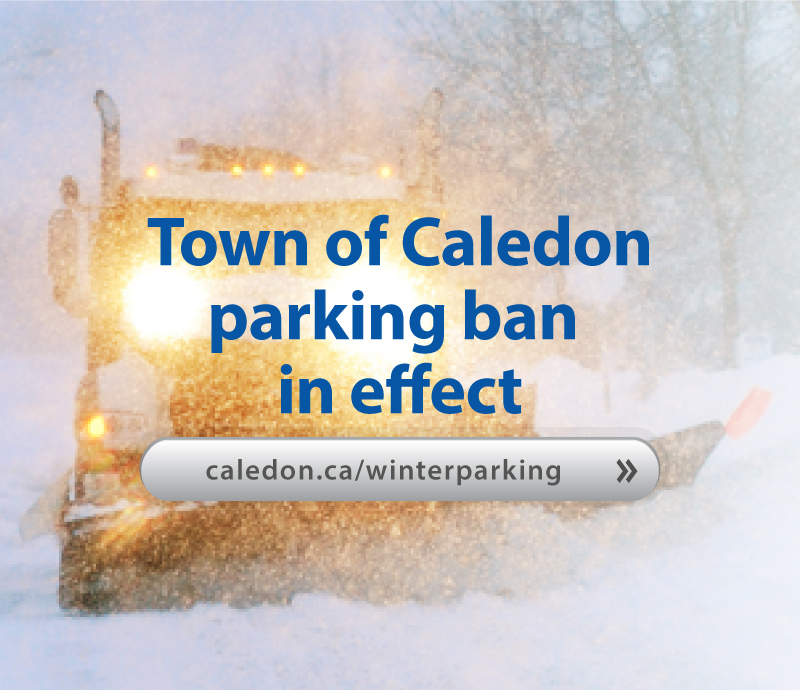 Posted on Thursday, February 18, 2021 02:29 PM
February 18 - The Town of Caledon has issued a Winter Parking Ban and Significant Weather Event warning, both to take effect at 12:01 a.m. Friday, February 19, 2021.
About Winter Parking Bans
The purpose of the ban is to keep roads free of parked vehicles so that crews can quickly and safely clear snow. Following a forecast for a snowfall of 7 cm or greater, or ice coverage, the Town may issue a Winter Parking Ban.
During a Winter Parking Ban:
Vehicles may not be parked on roads in Caledon...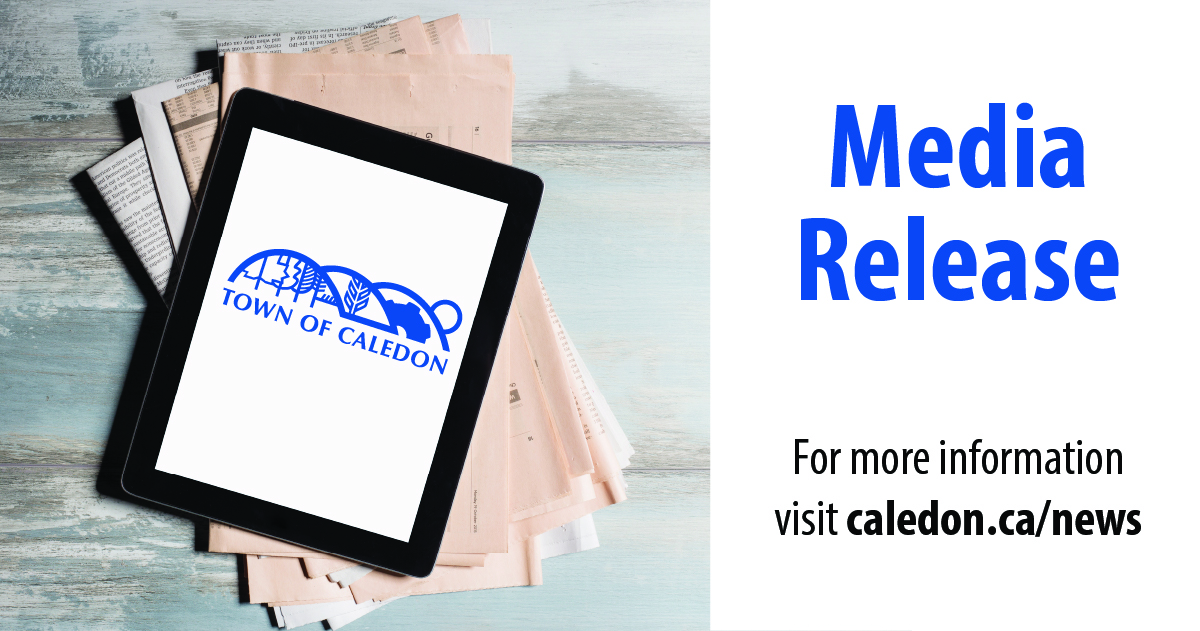 Posted on Thursday, February 18, 2021 08:31 AM
February 18, 2021 - Town of Caledon Council approved the 2021 Budget during the Town Council meeting on February 16, 2021, which focuses on helping residents and businesses recover from the pandemic, maintaining community services and infrastructure and preparing for expected growth.
"The 2021 budget process was indeed different and both Council and Town Staff worked hard to ensure that it was fair while helping us move in the right direction," said Mayor Allan Thompson. "Our focus this year is on...
Posted on Wednesday, February 10, 2021 10:23 AM
February 10, 2021 -- On behalf of Mayor and Council and Town of Caledon staff, we wish you and your families an active, happy and healthy Family Day. Be sure to check out caledon.ca/recreation for free COVID-19 safe activities as well as the many outdoor rinks available (see below).
The following closures will be in effect for Monday, February 15, 2021:
Town Hall: Closed

All branches...