Road Closures
Posted on Tuesday, July 19, 2016 10:45 AM
The Town of Caledon will fly the flags at all Town facilities at half-mast in honour of firefighter Patrick Pidgeon, of the Loyalist Township Emergency Services who lost his life battling an apartment fire in Amherstview (Kingston).
The 45-year-old husband, father and Canadian Forces veteran served two tours of duty in Afghanistan in 2006 and 2010, before returning to firefighting.
The Town of Caledon extends sincere condolences to his family, friends and colleagues for this tragic loss.
The flags will...
Posted on Thursday, July 14, 2016 04:30 AM
NOTICE of PASSING of an Interim Control By-law
To conduct a Study on
Commercial Fill Operations
The Council for the Corporation of the Town of Caledon ("Town") passed by-law BL-2016-058 on June 28, 2016, to establish an interim control by-law with respect to lands zoned as Extractive Industrial, certain lands within Niagara Escarpment Plan (NEP), and lands licensed under the Aggregate Resources Act (ARA) to permit aggregate extraction ("Subject Lands"). This by-law amends the Town's Comprehensive...
Posted on Wednesday, July 13, 2016 02:45 AM
Town of Caledon featured in prestigious energy report
The Town of Caledon's Community Energy Plan (CEP) project, initiated earlier this year, is showcased in the Quality Urban Energy Systems of Tomorrow (QUEST) report entitled "Community Energy Planning and Data: An Assessment for Small and Rural Communities in Ontario". Caledon is recognized for its efforts to better understand and manage local energy needs, and for overcoming the unique challenges involved with initiating a CEP project...
Posted on Friday, July 08, 2016 02:00 AM
FOR IMMEDIATE RELEASE
July 8, 2016
#caledonproud

Sign the Caledon flag to wish local athletes good luck in Rio
Show your spirit, Caledon!
Stop by a Caledon recreation centre to write well-wishes on a Town flag for local athletes competing in this summer's Olympic and Paralympic Games.
Caledon's own Andrew Yorke, Ashley Lawrence and Tess Routliffe are off to Rio next month. Flags for them are at Caledon Community Complex, Caledon Centre for Recreation and Wellness, and Mayfield Recreation Complex.
Andrew...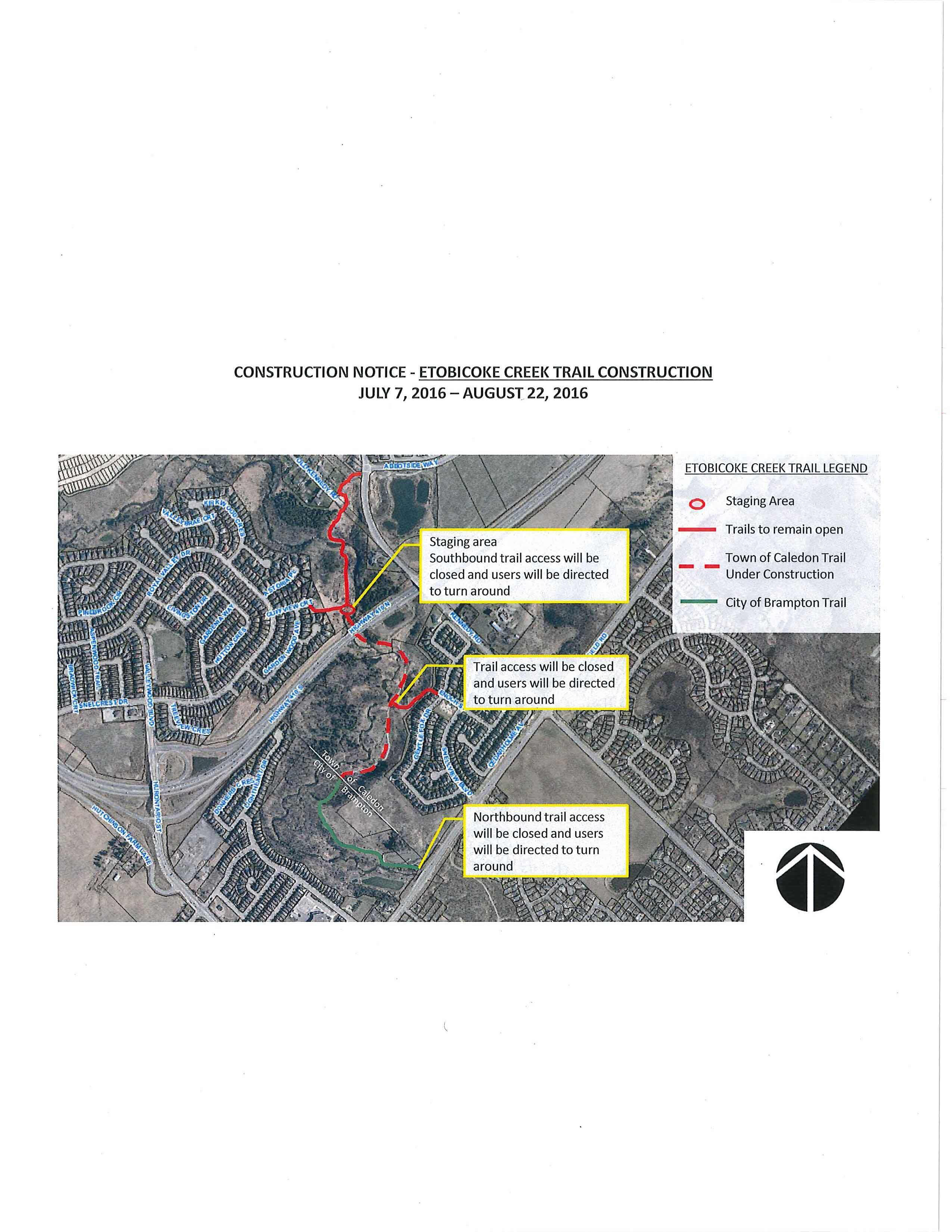 Posted on Thursday, July 07, 2016 03:00 AM
Starting July 7, 2016 work begins on the Etobicoke Creek Trail south of Cliffview Court to install culverts and upgrade the trail surface. The work is expected to take approximately six weeks. The contractor is the Toronto and Region Conservation Authority. For more information see the notice and location map appended below. If you have questions feel free to Tina Fernandes from the Town of Caledon at (905) 584-2272 x. 4020 or Ted Elmhurst, TRCA Site Supervisor at (416) 661-6600.
Attachments