Caledon Day
Thank you to our sponsors and the over 12,000 people who attended! You helped make Caledon Day 2023 the best one yet!
Caledon Day 2023 Highlights
Tim Hortons Culture Stage Highlights
Events/Attractions
Main Stage & Other Performers
Caledon Concert Band – musical performance in-front of the Main Stage at 6:35 p.m.

Join us at 7 p.m. for the official kick-off of the Main Stage with greetings from Mayor Groves and Members of Council.
DJ Dave Puzzo will be performing on the main stage all throughout the afternoon and leading up to The Sheepdogs taking the stage!
The Sheepdogs will take the stage at 8:30 p.m.
Tim Hortons Culture Stage
The Town of Caledon Culture Stage is a new addition to Caledon Day for 2023. This new stage offers an engaging and entertaining look at Caledon's rich and growing culture. The stage is open from 2:50 – 6:30 p.m.
2:15 p.m. – Pride Walk from Downtown Caledon East to the Culture Stage at Caledon Day along the Caledon Trailway.
2:50 p.m. – Culture Stage Opens.
2:55 p.m. – Troy Boy - Drag Performance. "Pride Pop", family friendly lip synching and live singing performance of pop songs, featuring Sassy Ray, Queen Victoria Parks, Eve Hill. Performers will be fully dressed in gowns, hair and make-up.
3:20 p.m. – Bhangra Fitness - A brilliant, unique and expressive dance based on the world-famous folk dance, BHANGRA which offers both a physical and sentimental dance experience.
3:45 p.m. – Vanda Li (Miss. C) - Vanda Li and friends will have the audience moving and grooving to various covers of R&B, soul and reggae.
4:10 p.m. – Sahana Harmony - Sahana Sai Vijaykumar is a passionate musician who began studying the violin and piano at 4 1/2. She also plays the Ido drums and performs both Indian (Carnatic and Hindustani) and contemporary Western vocal. Disney Songs, Bollywood and Hollywood.
4:35 p.m. – African Black Caribbean Club - Afrobeats genre cultural dance performed by a Caledon student group.
5:00 p.m. – Kenny V - Kenny V has two Canadian Gold records and is a double Juno award nominee. Reggae, soul, blues, pop, Latin and calypso covers.
5:25 p.m. – Sope Duyile - Hailing from Caledon, Sope has become a well-known figure in the local music scene, entertaining listeners with her captivating performances and infectious melodies.
5:50 p.m. – RF Hall Ensemble - Fuel The Fire, also known as the Robert F. Hall Rock Ensemble, is a local Caledon band. They play both classic rock cover and their own original music.
6:15 p.m. – Sounds from Damascus Syrian Traditional Medley - Originating from Syria, this proudly Canadian group aims to open a window to the ancient music and culture from Levant and Mesopotamia. Taking their audience on a journey of rediscovering a rich, almost forgotten form of Arabic music.
Tim Hortons Community Zone
The Tim Hortons Community Zone will be open from 2 – 8 p.m. and is filled with various family-friendly activities and booths! Come join us in the Community Zone for:
Life-sized games such as Tic Tac Dunk and Volleypong!
An Art Bus by Artsploration with arts and crafts for children of all ages
Mom's Changing & Infant Feeding Area sponsored by Family Health Chiropractic
Activities by Caledon Parent-Child Centre, Caledon Library, and Caledon Fire and Emergency Services
Cheers Caledon
Cheers Caledon is back as part of Caledon Day! Enjoy some beverages from local breweries and cideries in Caledon. The Cheers Caledon beer garden will be open from 2 – 10 p.m, featuring:
Caledon Hills Brewing Company
Goodlot Farmstead Brewing Company
Pommies
Sonnen Hills Brewing
Spirit Tree Estate Cidery
The Wine Spot
Food Vendors
Enjoy some delicious food at Caledon Day from the below food vendors:
Auntie Jo's Kettle Corn
Bouly D's Ice Cream
Chaska
Heavenly Churros
Howard The Butcher
Las Mexicanas
Lemon Heaven
Meltdown Cheesery
Sugar Rush
Plug'n Drive EV Test Booth
Interested in test driving an electric vehicle? You'll have the opportunity to at Caledon Day! Visit our Plug'n Drive Test Booth at Caledon Day to sign up for test drives of the following vehicles:
Vendors Market
Come visit the local Services & Artisan Vendors Market which will be open between 2 – 8 p.m. featuring a variety of local businesses and artisan vendors from Caledon.
Sandhill Bicentennial Procession
The Sandhill Bicentennial (1820-2020) Procession will travel from the Caledon Town Hall entrance into Caledon Day, and onto the Culture Stage.
There will be displays in the Heritage Caledon Booth by the vendors market throughout the afternoon.
Caledon Bike Hub Booth
Drop by the Caledon Bike Hub Booth and learn how to change a tire, patch a tube, ABC's bike maintenance and repair, or fit a helmet! Want to find new places to ride? Let's talk trail etiquette and help you plan a route. If you bring your bike, you'll get a free bell!
The Caledon Bike Hub believes that riding a bicycle is a powerful tool to connect neighbours, promote independence, improve health, and enhance environmental sustainability.
Fireworks
Fireworks are scheduled for 9:45 p.m.!
What to Expect
Items to consider for a great day outside:
Refillable water bottle - refill stations will be clearly marked.
Blanket or chairs - picnic tables will be limited.
Proper sun and outdoor protection - sunscreen, hat, bug spray, etc.
Picnic lunch or grab some food from the local food vendors.
Local vendors will be selling beer and wine in the licensed event area. Outside alcohol is not permitted.
Product and Service Vendors
We are thrilled to share some of the exciting Artisan and Service vendors that will be joining us in our Caledon Day celebrations! While we have secured a fantastic lineup of vendors, there may be more to come!
Product Vendors
A Little Touch of Colour
Baker and the Hound
Big Spice
BR Designs & Co.
Cakes by Annamaria
Cool Yeti Freeze Dried Candy, Candela Canada & Pearls by Ellen
Country Woodworks
Dutch Touch Soaps
Glamorous Crystals VM
Glitzy Gals Jewellery
Holistica with Catia Gorman -Doterra Essential Oils
Jewelry Junkies
Kassu's Kreations
Laur Crochet
Lavish Earth
MARS LED BOLTON
Northern fabrication
Riccio's Atelier
Serena's Sugar Shop
Sparkle & Sass Handcrafted
Stay Design
The Mia Society
The Premier Man Company Inc.
This. Is. Local.
Tianna Lee Designs
Tigris Co.
Service Vendors
Abbeyfield Caledon
Alterna Savings
Animal Services
Bethelle Hospice
Caledon Academcy of the Arts/Caledon Elementary Academy
Caledon Church of Canada
Caledon East Family Chiropractic
Caledon Hills Bruce Trail Club
Caledon Hills Fellowship Baptist Church
Caledon Kings Jr Nationals Ball Hockey Team
Caledon Pride
Caledon Seniors Centre
Caledon Trailway Book
Caring Touch Home Heath Care Inc
DLC/Yournesta Financial - The Bearded Mortgage Guy
HearingLife Ltd Canada
Julia's Place Music Therapy Inc
Motionball Caledon
Orangetheory Fitness Bolton
Region of Peel
Riley Noble Acupuncture
Ronam Capital Inc.
South Hil Dental
St. James Church, Caledon East
Stage Academy
Tina Liscio Real Estate Agent / Revel Realty Caledon
Town of Caledon - Active Transportation
UltraStor
Vida Financial Group
Transportation/Parking/Biking
Shuttle Buses
Shuttle Buses will provide round-trip transportation from both Southfields Community Centre and Caledon Centre for Recreation and Wellness to Caledon Town Hall between the hours of 2 – 11 p.m.
Caledon Centre for Recreation and Wellness Schedule (2 buses each on separate 30 min rotation)

Departing from CCRW:

2:00 p.m., 2:15 p.m., 2:30 p.m., 2:45 p.m., 3:00 p.m., 3:15 p.m., 3:30 p.m., 3:45 p.m., 4:00 p.m., 4:15 p.m., 4:30 p.m., 4:45 p.m., 5:00 p.m., 5:15 p.m., 5:30 p.m., 5:45 p.m., 6:00 p.m., 6:15 p.m., 6:30 p.m., 6:45 p.m., 7:00 p.m., 7:15 p.m., 7:30 p.m., 7:45 p.m., 8:00 p.m., 8:15 p.m., 8:30 p.m., 8:45 p.m., 9:00 p.m., 9:15 p.m., 9:30 p.m., 9:45 p.m., 10:00 p.m., 10:15 p.m., 10:30 p.m.

Southfields Community Centre Schedule (2 buses each on separate 45 min rotations)

Departing from SCC:

2:00 p.m., 2:15 p.m., 2:45 p.m., 3:00 p.m., 3:30 p.m., 3:45 p.m., 4:15 p.m., 4:30 p.m., 5:00 p.m., 5:15 p.m., 5:45 p.m., 6:00 p.m., 6:30 p.m., 6:45 p.m., 7:15p.m., 7:30 p.m., 8:00 p.m., 8:15 p.m., 8:45 p.m., 9:00 p.m., 9:30 p.m., 9:45 p.m., 10:15 p.m., 10:30 p.m.
Parking
Premium Parking will be available at Caledon East Community Complex and Caledon Town Hall for $5.00 per vehicle.
Payment will be by debit or credit card ONLY. No cash.
No in and outs allowed – no refunds.
Bike Valet
Ride your bike to Caledon Day and take advantage of the free, secured Bike Valet at Caledon Day!
Event Sponsors
Main Stage Sponsor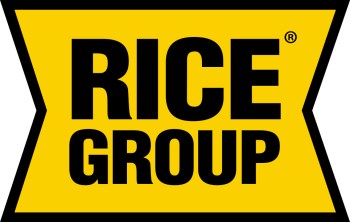 Zone Sponsor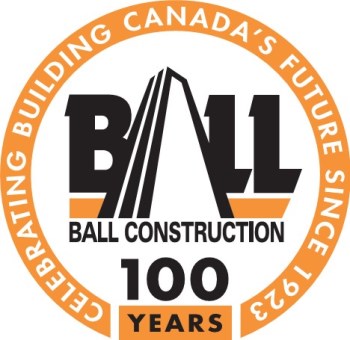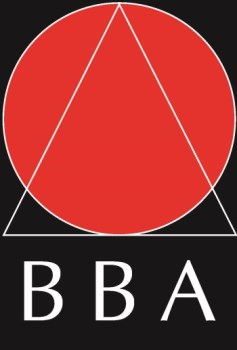 Caledon Goes Green Sponsor

Community Sponsors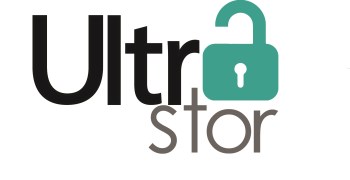 Contributing Sponsors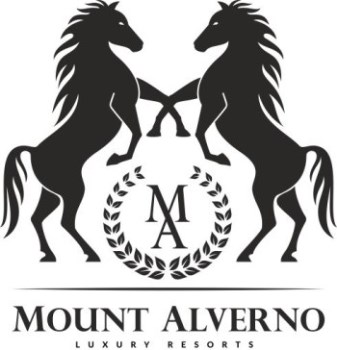 In Kind Sponsors