Recreation Programs
Notice: May 24 and 25 - Temporary service disruption at the Caledon Centre for Recreation and Wellness
On May 24 and 25, the main water supply to the Caledon Centre for Recreation and Wellness, in Bolton, will be shut off due to work required related to the water connection for the Rotary Place expansion. This means there will be no access to running water at the facility for a two-day period.

As a result, the pool will be closed, and temporary measures will be put in place to ensure all other amenities remain open.
Facility Access
Pool: Closed
All other programs and services: Open
Restrooms and Water Refill Stations
Change rooms will remain open. Showers and indoor restrooms will be closed.
Portable restrooms will be available outside the facility (including hand washing stations).
Temporary water filling stations will be placed throughout the building.
Memberships
Membership extensions will be automatically applied to all active memberships due to the two-day disruption.
Aquafitness members will have access to the fitness fieldhouse in lieu of the pool for the closure period.
Project Scope​
An expansion to the Rotary Place in Bolton, the home of the Caledon Seniors Centre, is currently underway.
What's being improved
The expansion to the existing building includes three new multi-purpose rooms, a new commercial kitchen, a new OPP satellite station, storage space and connection to the Caledon Centre for Recreation and Wellness.
The expansion is built to the south of the existing structure and thus far, has been managed carefully to ensure minimal impact on programs, services and the community.
The increase in space will support the growth of services and programs provided to the community by the Caledon Seniors Centre, which is becoming even more crucial as Caledon's senior population increases.
Recreation Caledon Summer 2022 Guide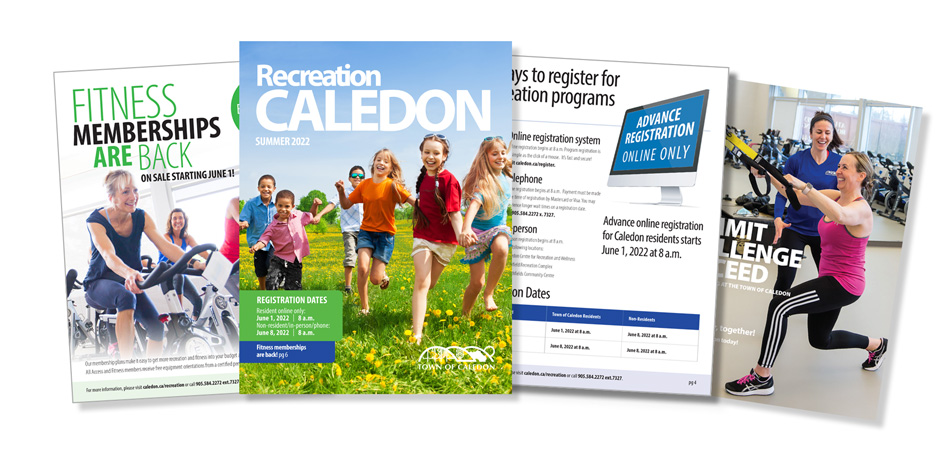 Registration
All registrations must be completed online or by calling 905-584-2272 x.7327.
Withdrawals
Should you wish to fully withdraw from your registered winter program, please send your request to recreation@caledon.ca.
Alternatively, please contact Recreation Customer Service at 905-584-2272 x.7327 and we will be happy to assist.
Visit the Registration and General Information page for the refund policy.