News and Notices
Posted on Thursday, April 05, 2018 09:45 AM
You are invited to the second Public Information Centre on April 26, 2018 about planned improvements on Mountainview Road between Olde Base Line Road and Granite Stones Drive. The improvements are required in light of proposed development growth to meet the Town's transportation capacity and ensure safe driving conditions. The project is being carried out as part of the Municipal Class Environmental Assessment (Class EA) process.
The purpose of PIC No. 2 is to present the preferred alternative for...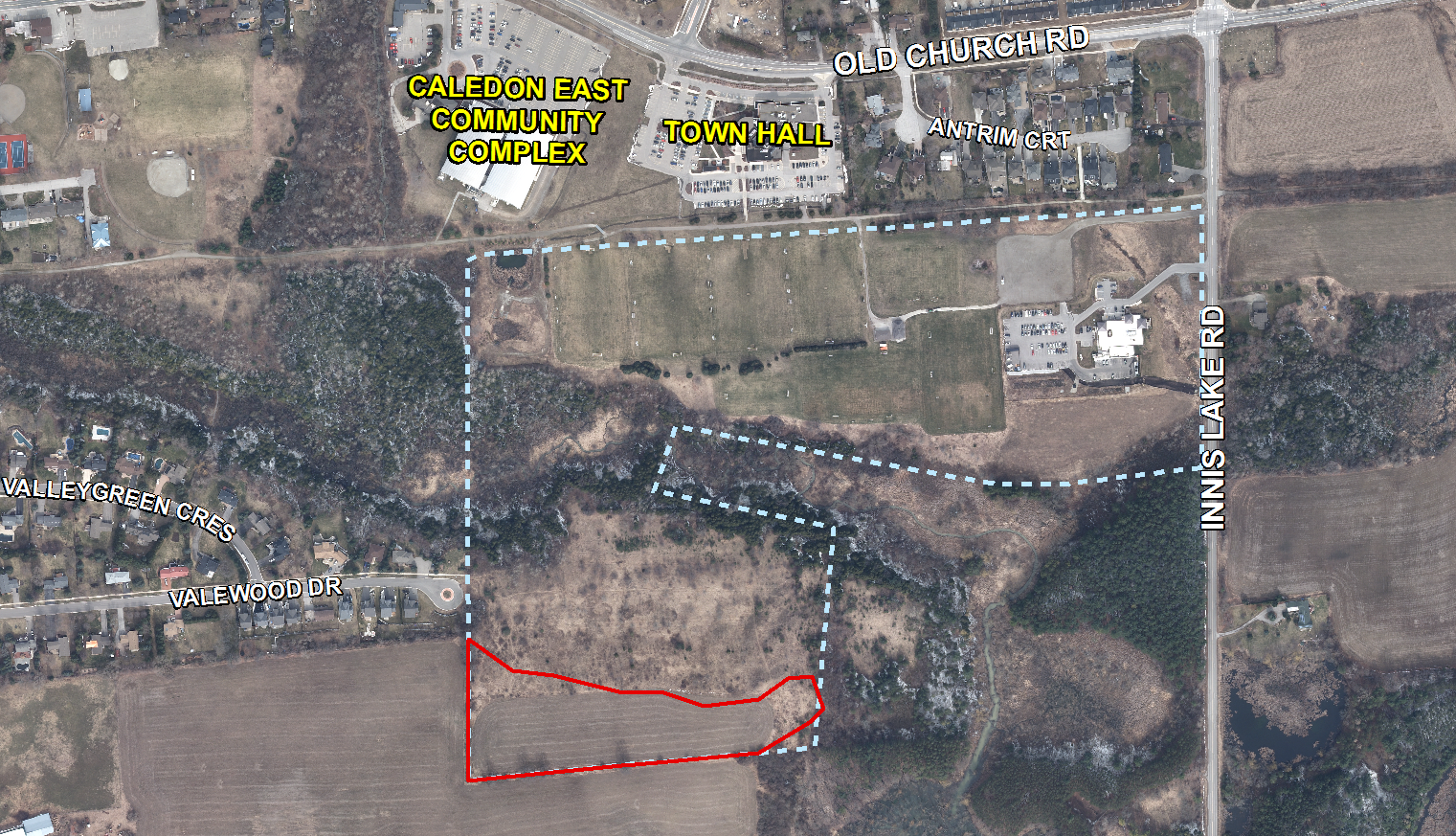 Posted on Thursday, April 05, 2018 04:00 AM
Clarification: Please be advised that, in regard to a recent ad entitled "Town of Caledon Property for Sale" which appeared in the Caledon Enterprise, Caledon Citizen and Orangeville Banner during the week of Thursday April 5, 2018, the Town of Caledon is inviting comments only on whether to sell the property. No sale has been authorized at this time.
Public Notice (Revised)
TAKE NOTICE that the Town of Caledon has received an application to purchase a portion of Town land...
Posted on Wednesday, April 04, 2018 03:00 AM
Is it your dream to start a food business? Learn from others who have taken the journey.
The Food Entrepreneur's Journey was produced by the Agri-Food Management Institute with funding from Growing Forward 2 (GF2), a federal-provincial-territorial initiative. The Agri-food Management Institute (AMI) promotes new ways of thinking about agribusiness management and aims to increase awareness, understanding and adoption of beneficial business management practices by Ontario agri-food and agri-based...
Posted on Tuesday, April 03, 2018 01:15 AM
Today, the Town of Caledon highlighted key financial management accomplishments in 2017, as well took another step in being prepared for future community needs.
Town staff, through the Operating Budget Variance report, presented a surplus of $3,339,955 from the 2017 operating budget.
"Each year, our staff reviews the resources provided by Council through the budget and works extremely hard to ensure tax payers receive the best service and overall value from their tax dollars," said Mike Galloway, CAO....
Posted on Thursday, March 29, 2018 10:15 AM
Nominations for the 2018 Walk of Fame are now open.
About the Walk of Fame
The Caledon Walk of Fame was launched in 1999 to honour past and present Caledon residents. It honours distinguished Caledon residents past and present such as filmmaker Norman Jewison, authors Farley Mowat and Robertson Davies, hockey builder Conn Smythe, broadcaster Taylor 'Hap' Parnaby and Olympic athletes Beverley and Jake Holden.
The Walk of Fame is located in the Trans Canada Trail Pavilion...