Public Notices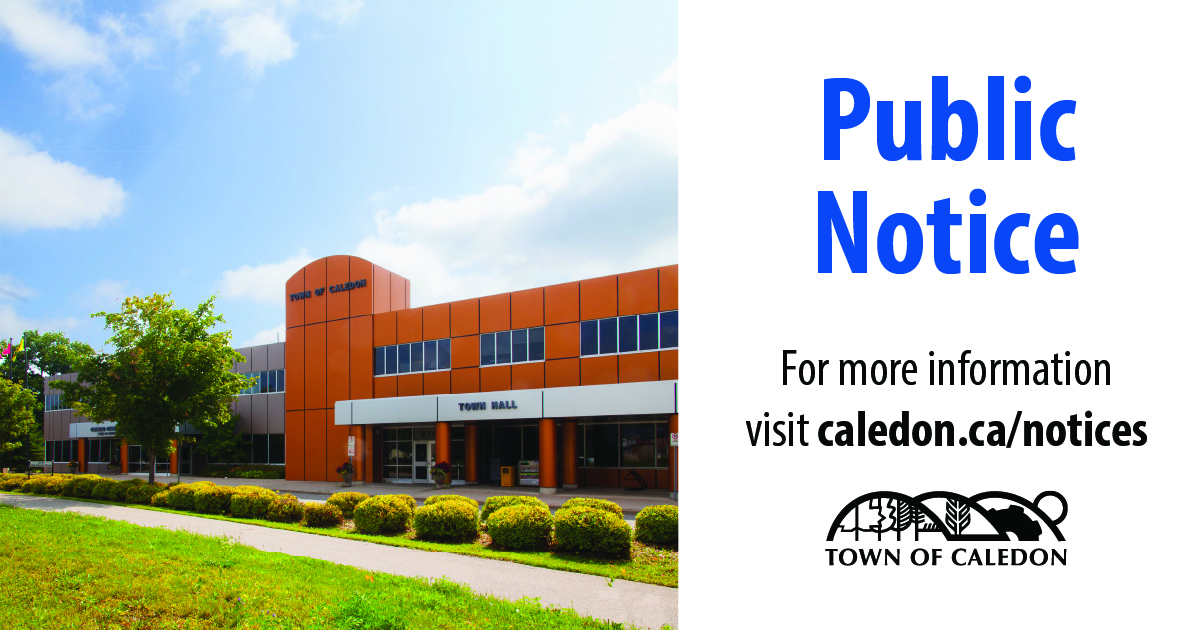 Posted on Friday, November 26, 2021 05:07 PM
Update (November 26, 2021)
This tax sale is now closed.
Update (October 28, 2021)
Take Notice that tenders are invited for the purchase of the land described below and will be received until 3 p.m. local time on November 25, 2021, at the Town of Caledon Municipal Office, 6311 Old Church Road, Caledon Ontario.
The tenders will then be opened in public on the same day as soon as possible after 3 p.m. at the Town of Caledon Municipal Office, 6311 Old Church Road, Caledon.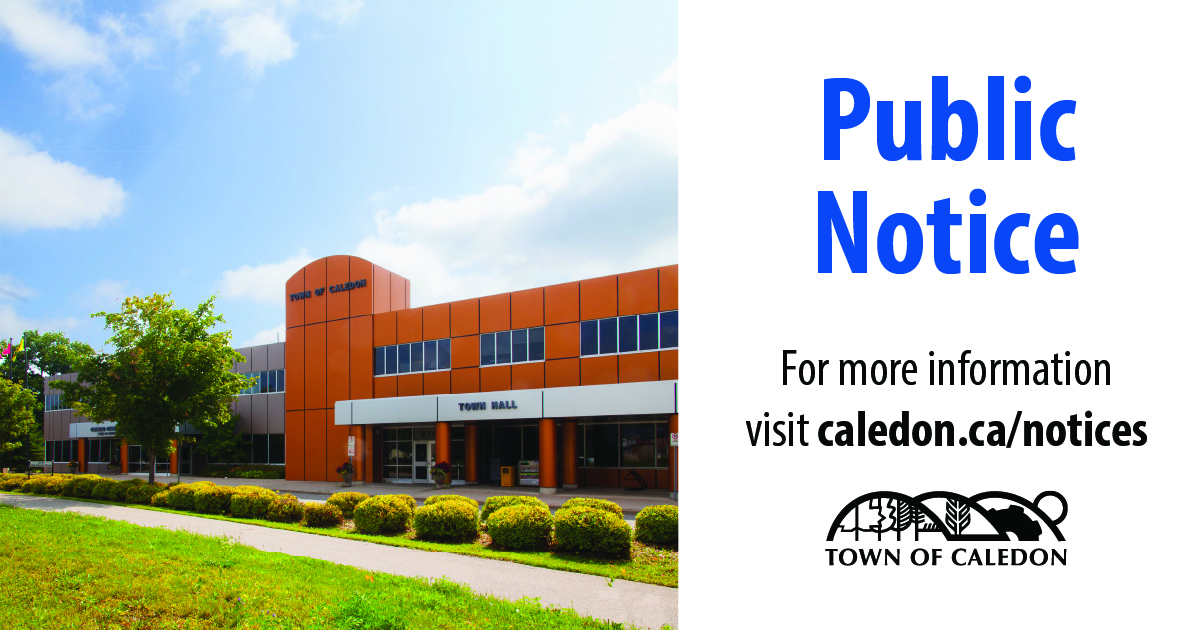 Posted on Friday, November 26, 2021 04:09 PM
Inglewood Community Centre (including the Inglewood branch of the Caledon public library) will be closed until further notice while an interior structural investigation takes place to determine if repairs are required.
Check back for updates.
For any updates about Library services and hours please visit caledon.library.on.ca.
Stay up-to-date

Posted on Monday, November 08, 2021 12:04 PM
November 8, 2021 -- Announced in January 2020, the installation of 35 km of new fibre optic cable will put roughly 85 per cent of Caledon residents and businesses within range of high-speed service.
This puts the Town of Caledon one step closer to completing a town-wide fibre optic backbone, with installation along major portions of the Caledon Trailway.
This portion of the project focuses on a section from Gore Road to Olde Base Line (see diagram below). Construction is set to begin November 9,...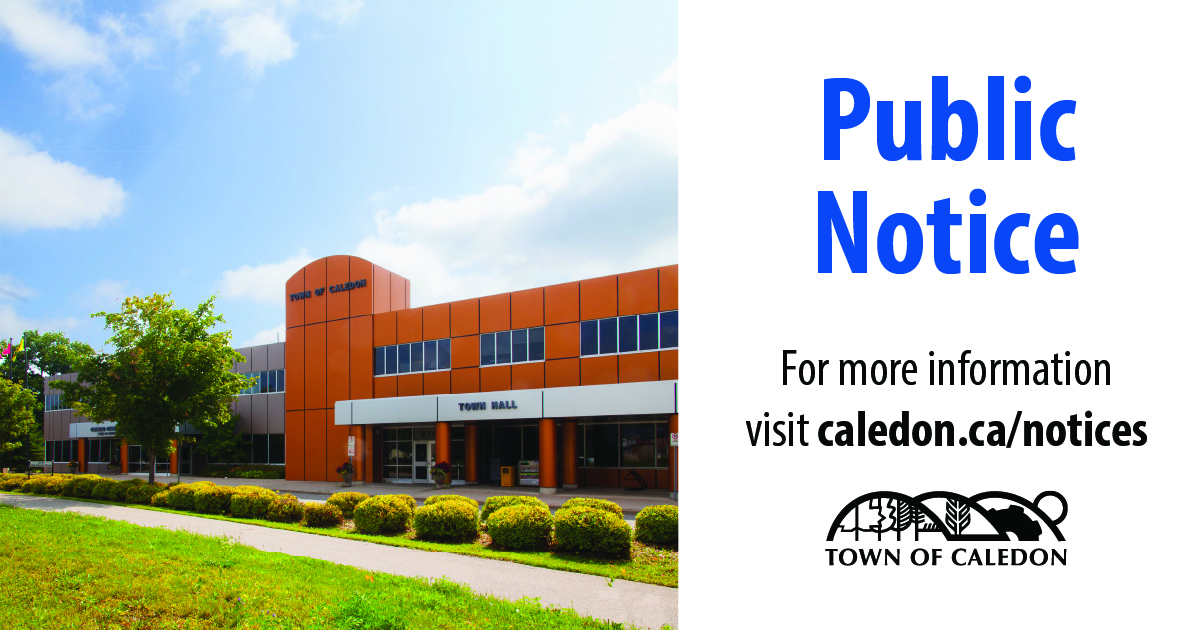 Posted on Thursday, October 14, 2021 11:13 AM
Public Open House Meeting
To better protect tenants living in residential rental units, the Town is considering enactment of a new Vital Services By-law to replace the Town's current version.
The proposed By-law would require landlords to provide adequate and suitable vital services, including:
Year-round minimum temperature requirement, as opposed to only during the date range specified in the current By-law
Establish a procedure for utility providers of vital services to adhere to before...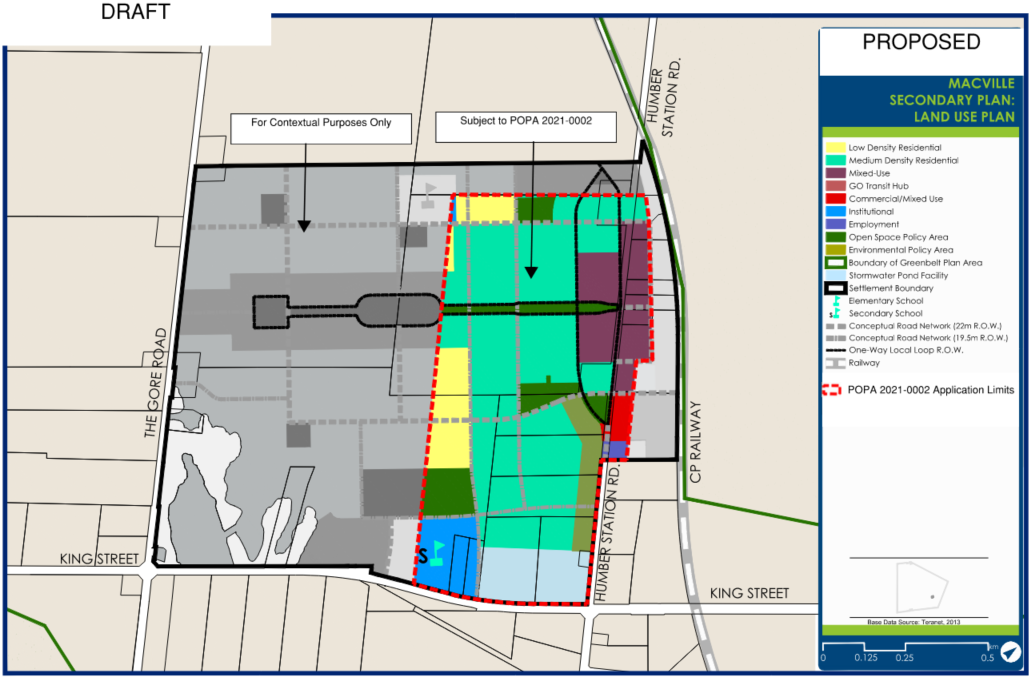 Posted on Wednesday, October 13, 2021 02:59 PM
FILE NUMBER(S): POPA 2021-0002
Related File Number: Minister's Zoning Order (O. Reg 171/21)
Due to continuing efforts to contain the spread of COVID-19 and to protect individuals, Town Hall will not be open to the public to attend Public Meetings until further notice. These meetings will be held electronically.
Meeting date: November 9, 2021 | Meeting start time: 7 p.m.
Bolton Expansion Area Context
Regional Official Plan Amendment 30 was approved to expand the Bolton settlement area in different locations....