Public Notices
Posted on Tuesday, August 09, 2016 02:00 AM
Starting August 2, 2016 there will be road construction throughout the Lotus Point subdivision. Please refer to the construction notice and location map appended below.
The following activities will occur on the roads highlighted in the attached map:
Lowering of the manholes on the roads. Steel plates will be placed over the manholes as required for vehicular safety.
The base curb will be fully removed and replaced with full curb for the roads highlighted in red.
Top curb will be placed for the...
Posted on Thursday, July 14, 2016 04:30 AM
NOTICE of PASSING of an Interim Control By-law
To conduct a Study on
Commercial Fill Operations
The Council for the Corporation of the Town of Caledon ("Town") passed by-law BL-2016-058 on June 28, 2016, to establish an interim control by-law with respect to lands zoned as Extractive Industrial, certain lands within Niagara Escarpment Plan (NEP), and lands licensed under the Aggregate Resources Act (ARA) to permit aggregate extraction ("Subject Lands"). This by-law amends the Town's Comprehensive...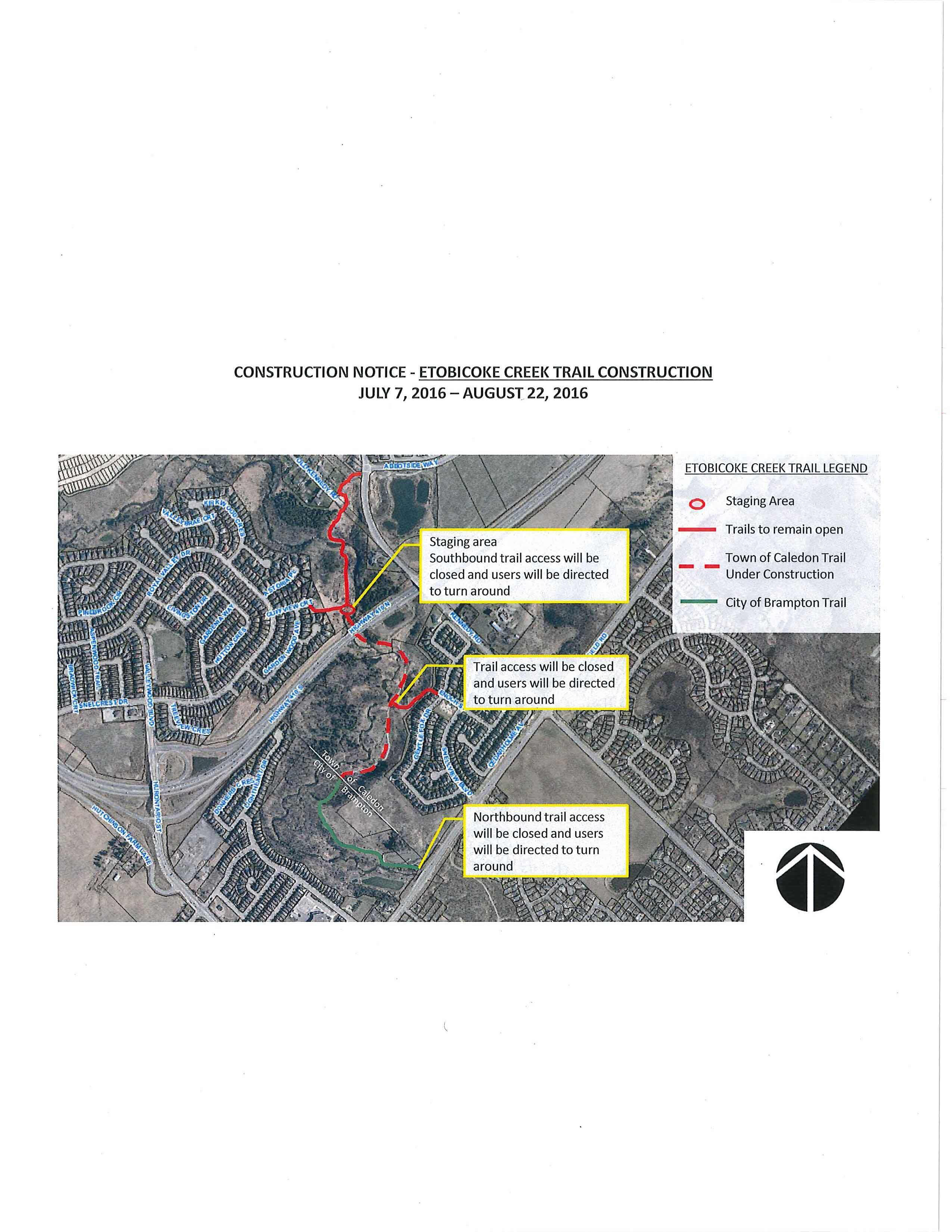 Posted on Thursday, July 07, 2016 03:00 AM
Starting July 7, 2016 work begins on the Etobicoke Creek Trail south of Cliffview Court to install culverts and upgrade the trail surface. The work is expected to take approximately six weeks. The contractor is the Toronto and Region Conservation Authority. For more information see the notice and location map appended below. If you have questions feel free to Tina Fernandes from the Town of Caledon at (905) 584-2272 x. 4020 or Ted Elmhurst, TRCA Site Supervisor at (416) 661-6600.
Attachments
Posted on Monday, June 27, 2016 03:30 AM
Corbett Land Strategies has submitted a proposed Zoning By-law Amendment (File Number: RZ 16-05). The purpose of the Application is to amend the Zoning By-law from Rural Residential (RR) to Bolton Highway Commercial Exception (CHB-XXX) to permit the development of a self-storage warehouse.
For further information, please see the attached notice.
Attachments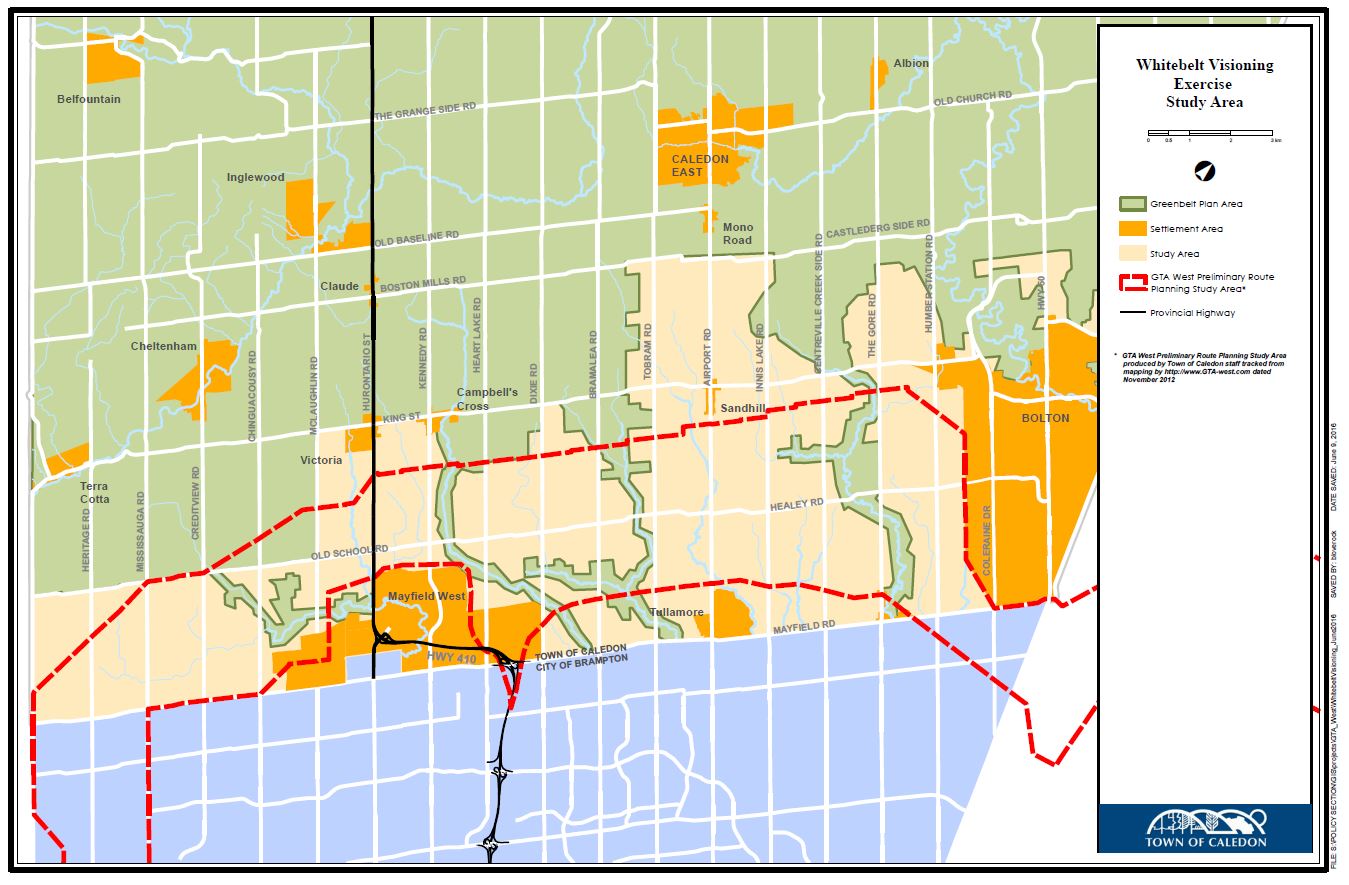 Posted on Thursday, June 23, 2016 05:15 AM
Notice of Open House (June 27, 2016): Caledon Council has directed that a Visioning Exercise for the Whitebelt be undertaken. The Whitebelt is the area outside the Greenbelt and existing settlement areas in south Caledon.
The Study will generate a land use vision for the Whitebelt, looking at all land uses including residential, commercial, institutional, employment lands, agriculture and environmental protection.
Potential new communities and expansions to existing communities will be identified.
The...