News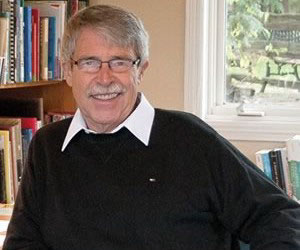 Posted on Monday, September 19, 2016 03:30 AM
Caledon Walk of Fame Honours Town's famous residents
The Walk of Fame honours current or past Caledon residents who have made significant contributions locally, nationally and internationally.
This year's inductee is Ken Weber.
UPDATE: View photos from the induction ceremony at caledon.ca/walk.
Mr. Weber, father of four, is an educator, author and historian.
He is a member of the Bruce Trail Conservancy - he and his wife, Cecile, were named "benefactors" by the Trail - and he created an endowment...
Posted on Friday, August 19, 2016 02:15 AM
At the Annual Conference of the Association of Municipalities of Ontario (AMO), which took place this week in Toronto, Caledon mayor and member of Peel regional council, Allan Thompson, was re-elected to the AMO Board of Directors, Regional & Single Tier Caucus for a second term. As a member of the Board, Mayor Thompson will help set policy for the Association and serve as a key municipal leader in the Province.
"It's been a privilege to serve on the AMO Board for the past two years and I look...
Posted on Monday, August 15, 2016 02:30 AM
For the first half of September 2016, maintenance projects will temporarily impact facility use at the Caledon Centre for Recreation & Wellness.
Aquatics Centre – closed Tues. Sept. 6 to Sun. Sept. 18 inclusive
The aquatics centre will be closed for general maintenance of the pool. During this time there will be no access to the pool area and family change room. The pool will open for regularly scheduled programs on Mon. Sept. 19, 2016. Residents are encouraged to participate in public swims at...
Posted on Thursday, August 11, 2016 04:30 AM
The Town of Caledon's recreation department will have $10,000 from the Ontario Sport and Recreation Communities Fund to support the "Caledon Leadership Development Bootcamp" initiative.
This funding, from the Ministry of Sport, Tourism and Culture, will be used to support a leadership training series that will kick off after National Coaches Week and run from September 2016 to March 2017.
"This funding is an important investment in strengthening the education and capacity of Caledon's many community...
Posted on Tuesday, August 02, 2016 02:45 AM
Bolton Braves Baseball Association receives $150,000 from the Jays Care Foundation for the "Field of Dreams" program
Caledon's Bolton Braves Baseball Association was named the 2016 recipient of the Jays Care Foundation funding to launch their "Field of Dreams" Challenger Baseball program. The Braves will receive $150,000.00 which is the full amount of the grant, a big success for the club and an amazing opportunity for Caledon.
"The Bolton Braves Baseball Association is an outstanding community organization,"...