News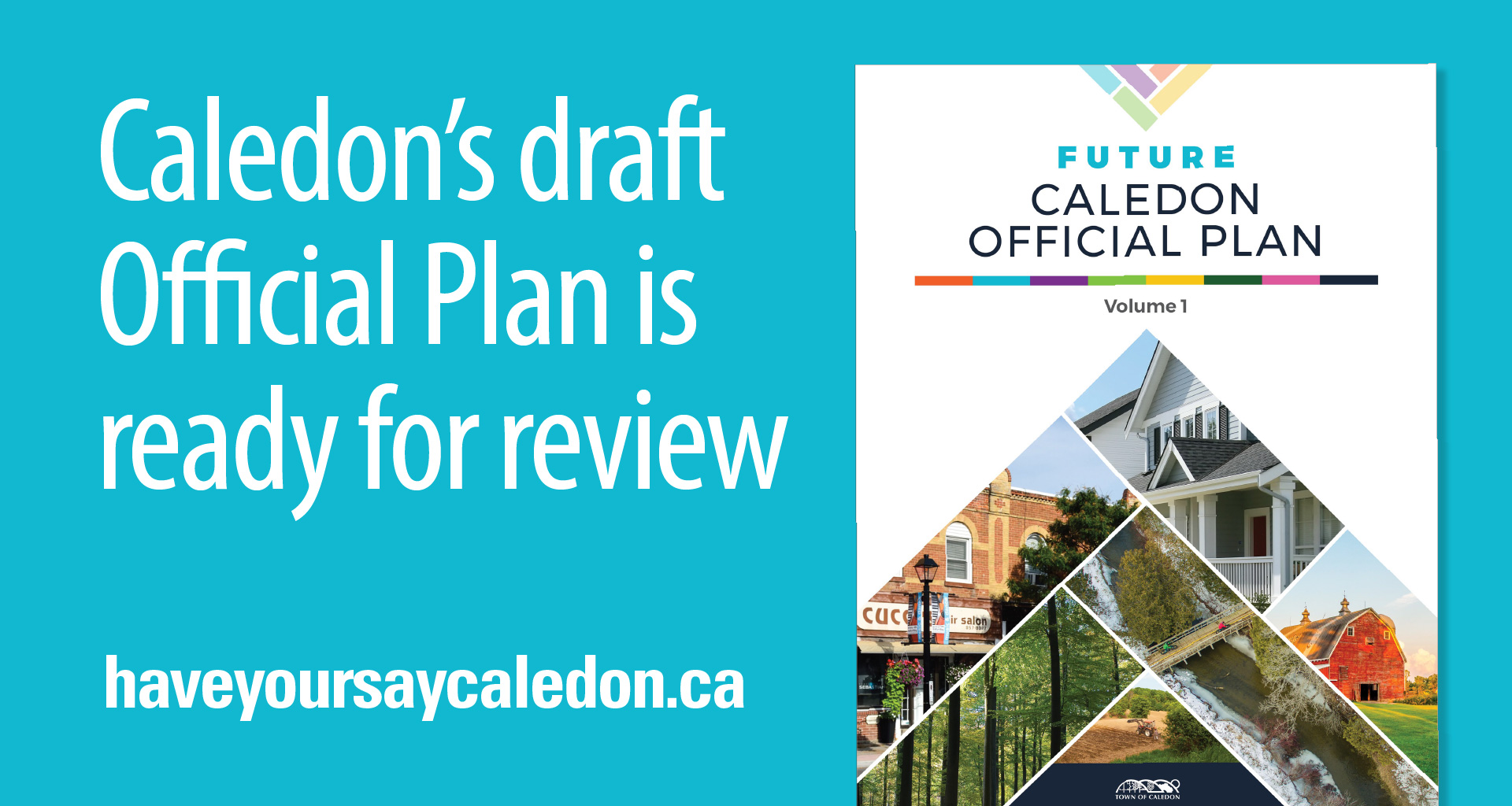 Posted on Monday, March 21, 2022 02:20 PM
March 21, 2022 – The draft Official Plan, which is an overarching policy document that will guide Caledon's growth and development to the year 2051, is now ready for public review and feedback.
"Developing the Official Plan has been a collective effort between residents, businesses, community groups and more," said Mayor Allan Thompson. "The draft Official Plan represents the time and energy we have all spent providing our input. And now, just as important, I encourage everyone to get involved and...
Posted on Monday, March 14, 2022 09:09 AM
March 14, 2022 - Effective immediately, the Town of Caledon has lifted the winter parking ban. Residents are reminded, however, that even when there is no ban in place, vehicles may still be ticketed and/or towed if they interfere with normal snow removal operations.
As well, residents are kindly requested to place their garbage/recycling/composting bins at the end of their driveways or property. Placing bins on the road can interfere with safe snow plow operations. Also, we would like...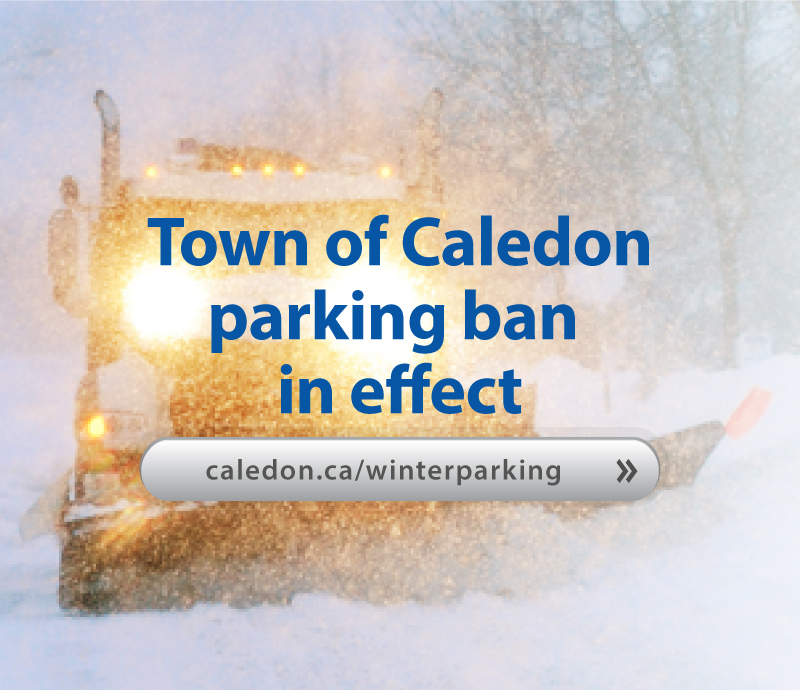 Posted on Friday, March 11, 2022 09:29 AM
March 11, 2022 - The Town of Caledon has issued a Winter Parking Ban to take effect immediately.
About Winter Parking Bans
The purpose of the ban is to keep roads free of parked vehicles so that crews can quickly and safely clear snow.
Following a forecast for a snowfall of 7 cm or greater, or ice coverage, the Town may issue a Winter Parking Ban.
During a Winter Parking Ban:
Vehicles may not be parked on roads in Caledon at any time.
All Parking Passes previously granted are no longer valid.
Parking...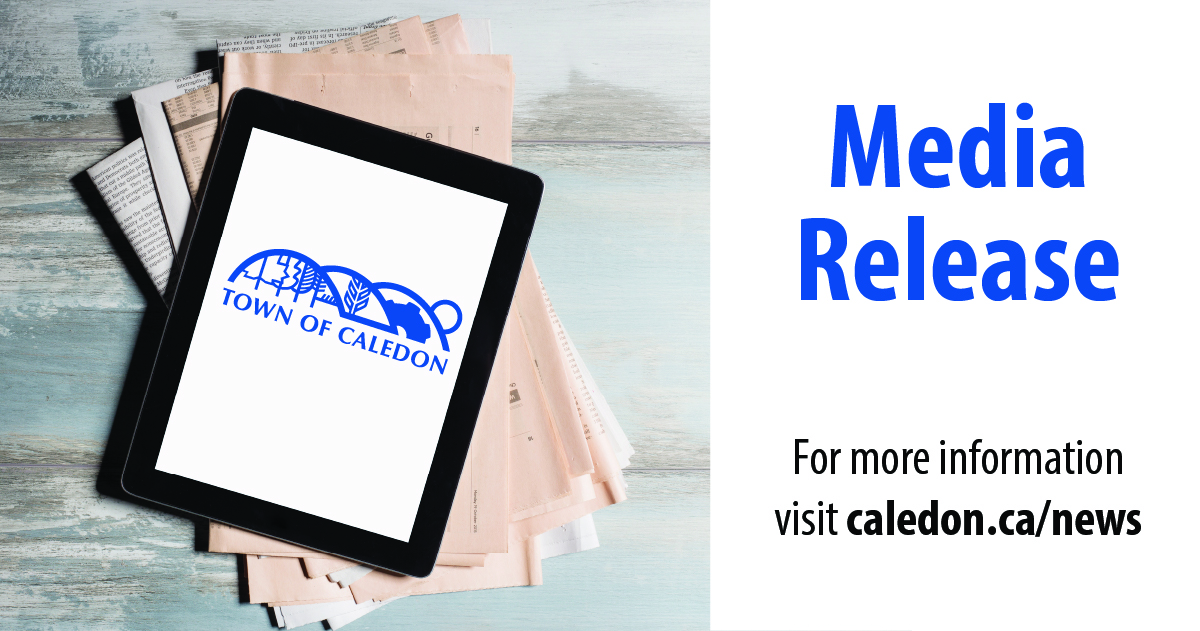 Posted on Thursday, March 10, 2022 12:03 PM
MARCH 10, 2022 – The Province of Ontario has publicly committed to multiple new transportation options for Caledon, including the much sought-after Caledon-Vaughan GO rail line, as part of today's long-awaited Greater Golden Horseshoe Transportation Plan (GGHTP) release. This builds on the Ministry of Transportation's move in January to direct Metrolinx to advance the business case for the new GO rail service.
The Town of Caledon Council, alongside its counterparts in the Cities of Vaughan and Brampton,...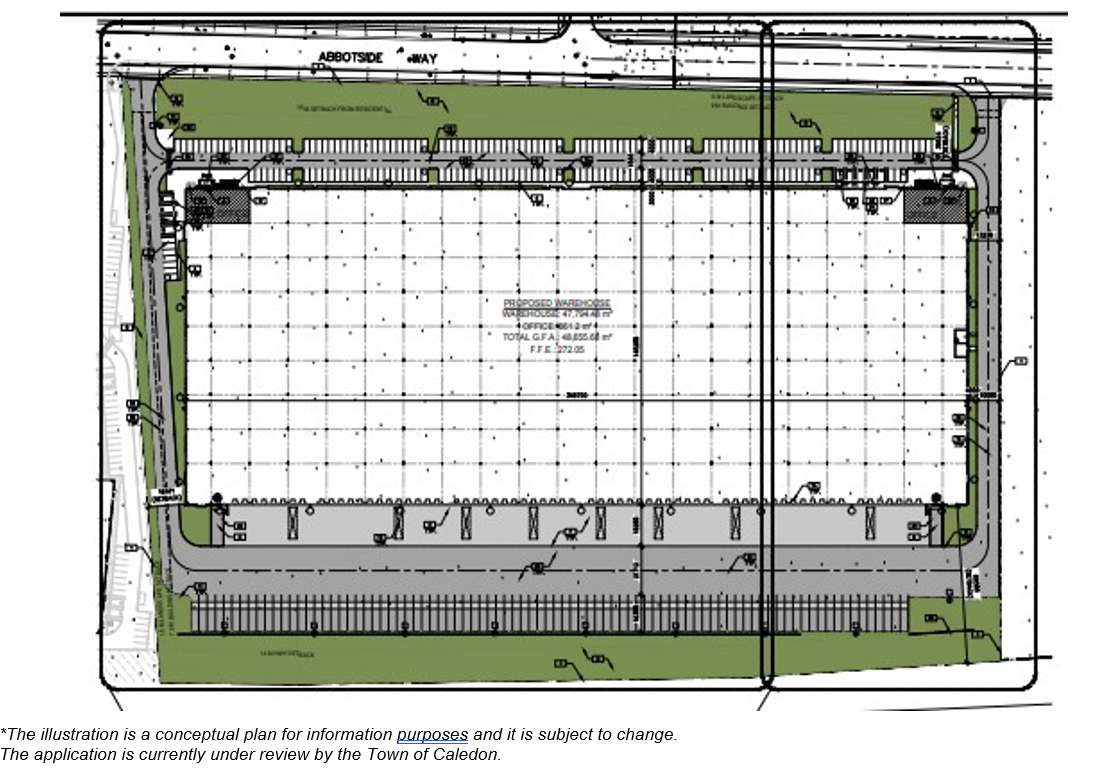 Posted on Tuesday, March 01, 2022 09:55 AM
This is to inform you that the Town of Caledon has received Zoning By-law Amendment, and Site Plan Approval Applications. Your input and insight will inform and shape plans that meet the needs of our community.
Applicant and location
Town File Number(s): RZ 2021-0017 and SPA 2021-0086
Applicant: IBI Group on behalf of 12304 Heart Lake Road Limited Partnership
Location: 12304 and 0 Heart Lake Road, Ward 2
Proposed changes
The Applicant has applied for Zoning By-law...