News
Posted on Thursday, June 16, 2022 02:05 PM
June 16, 2022 - The Town of Caledon continues to identify and investigate illegal trucking operations in the community and has released an Illegal Trucking Guide and dedicated trucking webpage to support this effort.
These resources contain helpful information for members of the trucking and logistics industries, realtors, residents and others interested in trucking operations in Caledon on how to operate legally.
Caledon is proud to be a destination for trucking and logistics operations and the...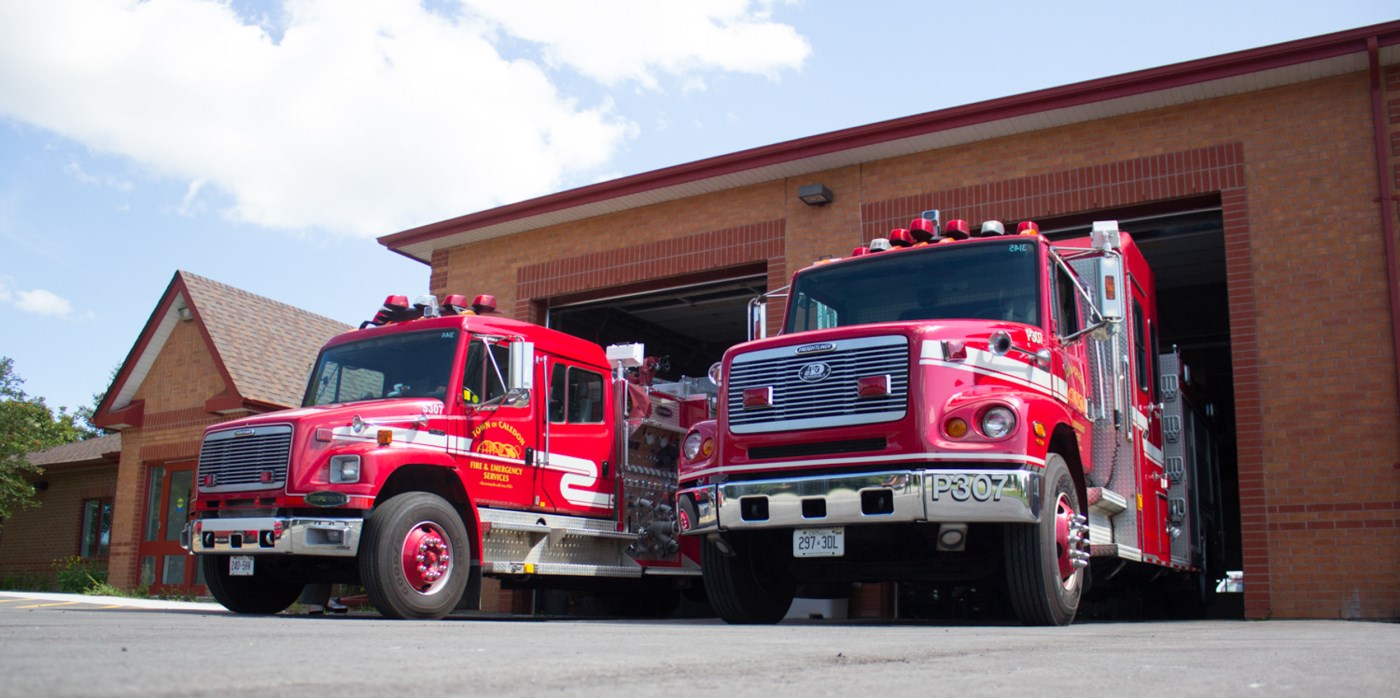 Posted on Thursday, June 16, 2022 11:39 AM
June 16, 2022 – Caledon Fire and Emergency Services is preparing for the "Home Safe Home" door-to-door campaign again this year to focus on home kitchen fire safety. Residents can expect to see fire crews in various neighbourhoods and firefighters knocking on doors.
Firefighters will be providing information on how to be fire safe and answering any questions you may have concerning fire safety in your home.
"The Town of Caledon supports the principle of preventing fires before they happen by taking...
Posted on Wednesday, June 08, 2022 03:37 PM
At today's Planning and Development Committee meeting, Council considered moving the final adoption of Caledon's Official Plan to 2023 to take further steps in its Official Plan Review.
"We acted on the community feedback we received of Caledon creating a plan with its own identity. This move to 2023 will allow Caledon to direct its Official Plan to ensure a "Made in Caledon" plan is adopted," said Mayor Allan Thompson. "With the Region of Peel's 2051 Official Plan yet to be approved by the...
Posted on Tuesday, May 31, 2022 03:12 PM
May 31, 2022 – Today, the Town of Caledon announced its first public art installation located on the Queen St. Bridge underpass in Downtown Bolton. Public art is just one of the initiatives included in the Town's Downtown Bolton Revitalization Plan.
This underpass mural marks the first step in the Town's Public Art program which formally launches later this year.
"Public art adds enormous value to the downtown core by providing a unique downtown experience and enhancing our public spaces in an accessible...
Posted on Monday, May 30, 2022 10:45 AM
May 30, 2022
Caledon is celebrating Bike Month this year by adding 50 km of newly signed cycling routes to our cycling map, increasing the cycling route network in Caledon from 40 km in 2018 to 250 km in 2022.
"The interest in cycling continues to grow in Caledon for people of all ages and we are working to develop our trail network, encourage cycling and support all forms of active transportation," said Andrew Pearce, Director, Engineering Services. "We also look forward to the new north-south trail...