News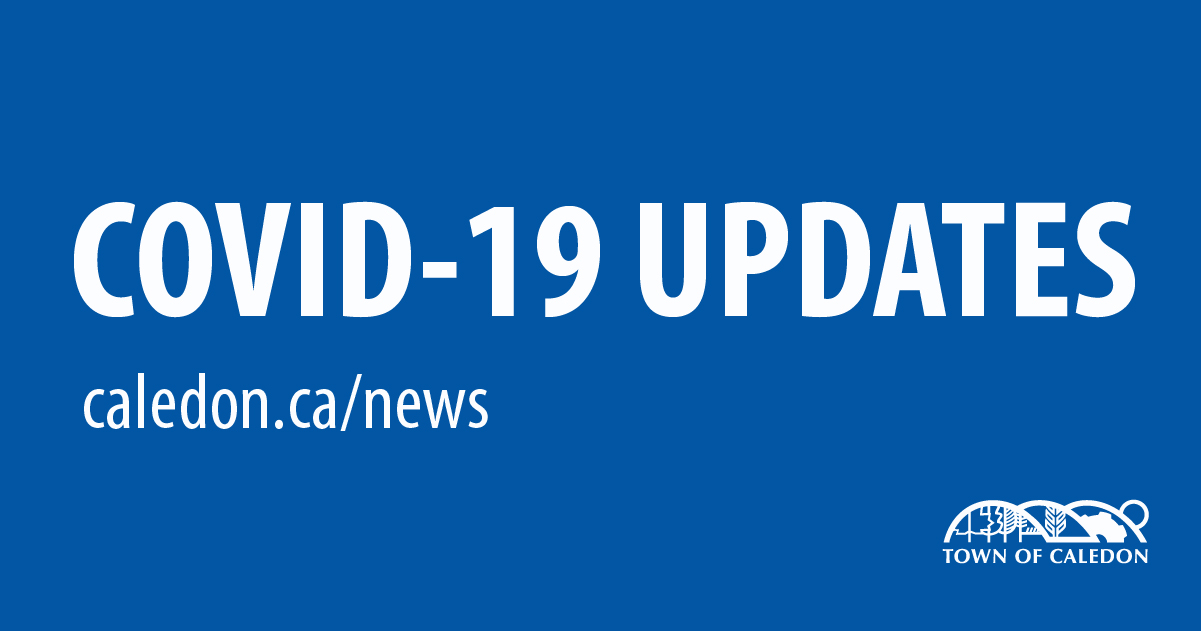 Posted on Tuesday, March 31, 2020 06:30 PM
(March 31, 2020) In light of last night's announcement by the Province of Ontario to extend its emergency declaration and close all outdoor recreational amenities, the Town of Caledon is closing all its communal or shared outdoor recreational amenities.
According to the provincial statement, this closure applies to all playgrounds, sports fields, basketball and tennis courts, the off-leash dog park on Coleraine Drive, skateboard / BMX parks, picnic areas, outdoor community gardens, park shelters,...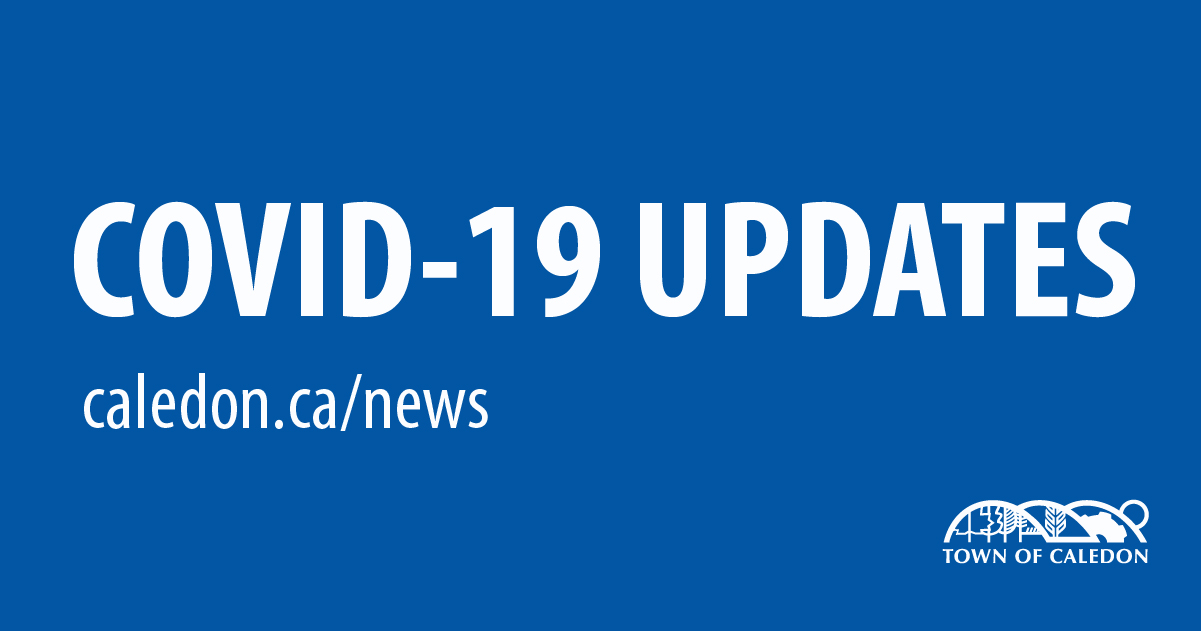 Posted on Monday, March 30, 2020 06:32 PM
(March 30, 2020) All Town of Caledon facilities, including Town Hall and all recreation facilities, will remain closed until further notice. The Town had previously announced these closures through April 5, 2020.
"We don't take this decision lightly, we know these closures impact the daily lives of our residents," said Mayor Allan Thompson. "But based on the best advice we are getting from public health experts we need to continue doing all we can to fight this pandemic."
The Caledon Emergency Operation...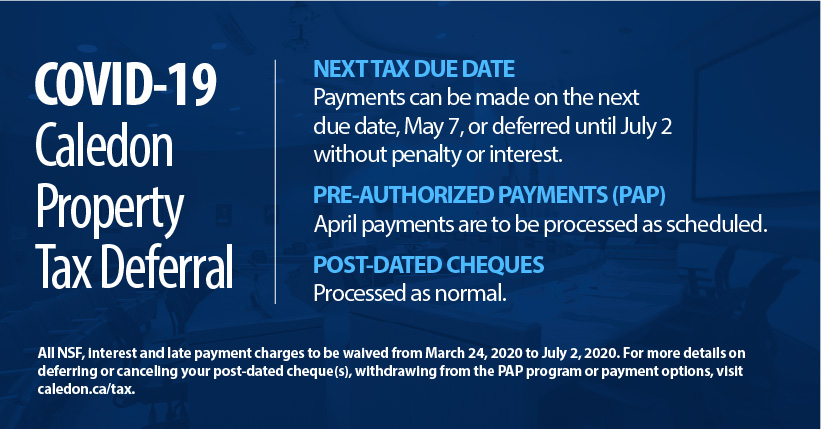 Posted on Tuesday, March 24, 2020 06:34 PM
The Town of Caledon is deferring all remaining 2020 property tax payments by approximately two months for taxpayers who are experiencing financial hardship due to the COVID-19 pandemic.
"It's important that we do our best to help Caledon residents during this difficult time," said Mayor Allan Thompson. "Deferring tax payments is something that all of Council felt strongly about, and we hope that this will help lighten some of the stress that taxpayers might be feeling at this time."
Property Tax...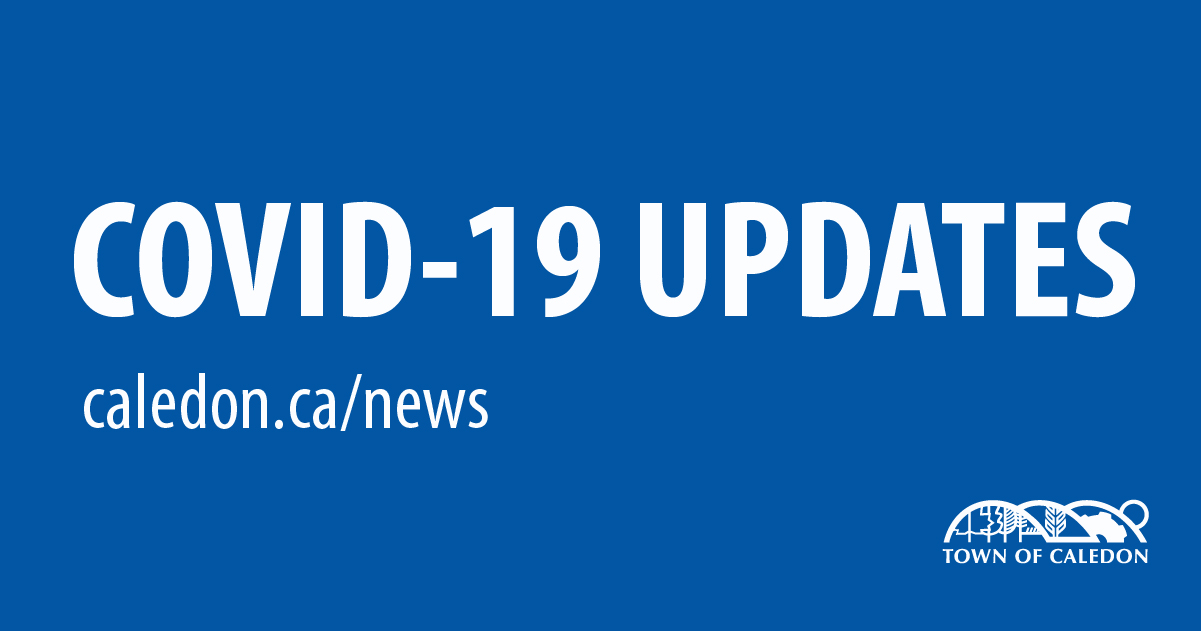 Posted on Friday, March 20, 2020 06:36 PM
(March 20, 2020)
Please see updated FAQs below and attached.
PUBLIC HEALTH Q. Where do I get the latest public health information?
Peel Public Health is the lead agency in the Region of Peel. It is working with the Public Health Agency of Canada, Ministry of Health, Public Health Ontario, local health providers and community partners to monitor the risk and take protective actions as needed. For more information visit peelregion.ca/coronavirus or call Peel Public Health at 905-584-2216. (Updated...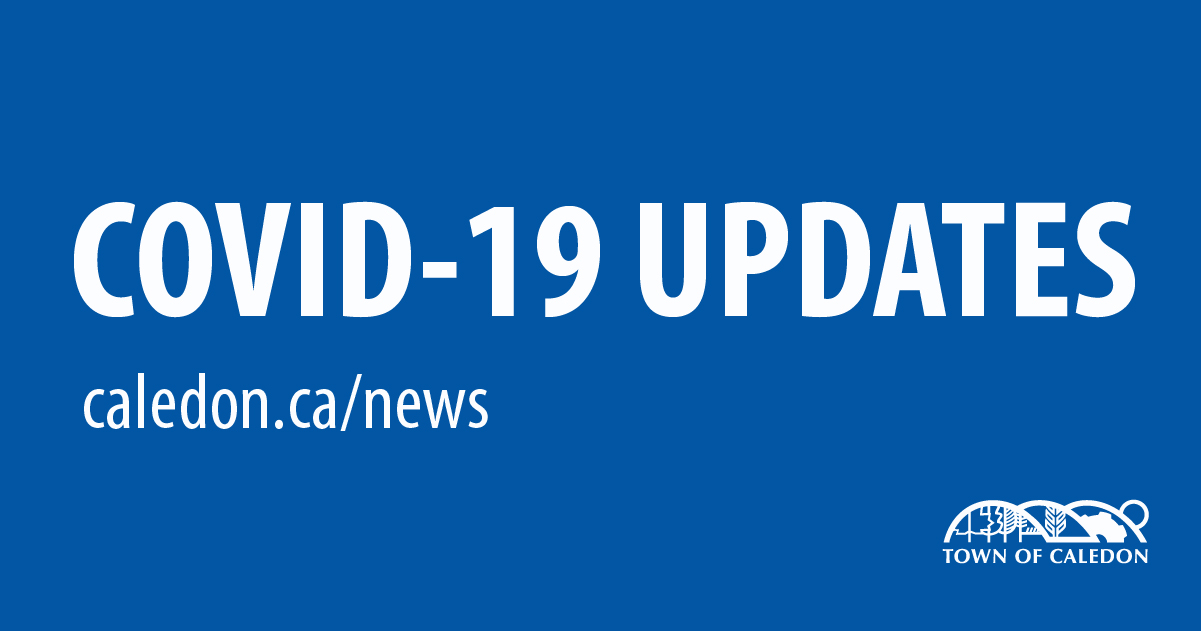 Posted on Wednesday, March 18, 2020 06:40 PM
(March 18, 2020) In response to the ongoing COVID-19 pandemic the Town of Caledon today declared a state of emergency, which enables the Town to access additional financial and other resources as needed.
"Our staff is already fully engaged in the COVID-19 response," said Mayor Allan Thompson. "This declaration gives us more flexibility to call on additional financial resources if needed. We want to ensure we have access to all the tools in our tool chest and that we can act with the utmost...