News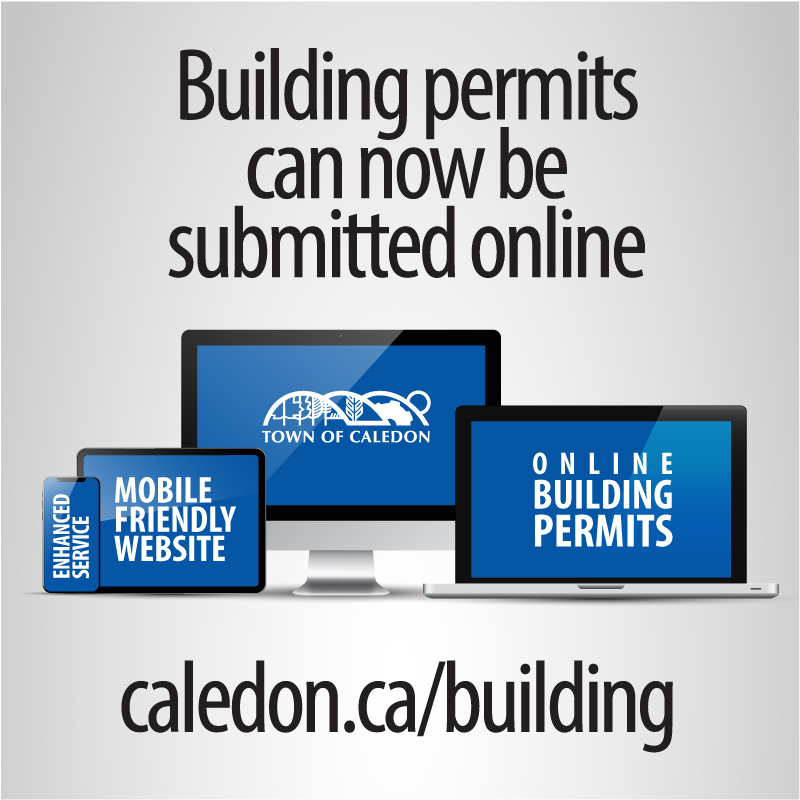 Posted on Monday, June 01, 2020 03:30 PM
To improve customer service the Town of Caledon is launching a new mobile-friendly website and introducing new online services focused on the most popular services residents and businesses need.
"Because of COVID-19 we've had to close Town Hall and all our other facilities for public and staff safety," said Mayor Allan Thompson. "But the good news is that this has given us the opportunity to look at ways to improve the way we deliver services and find new ways to get things done."
These services...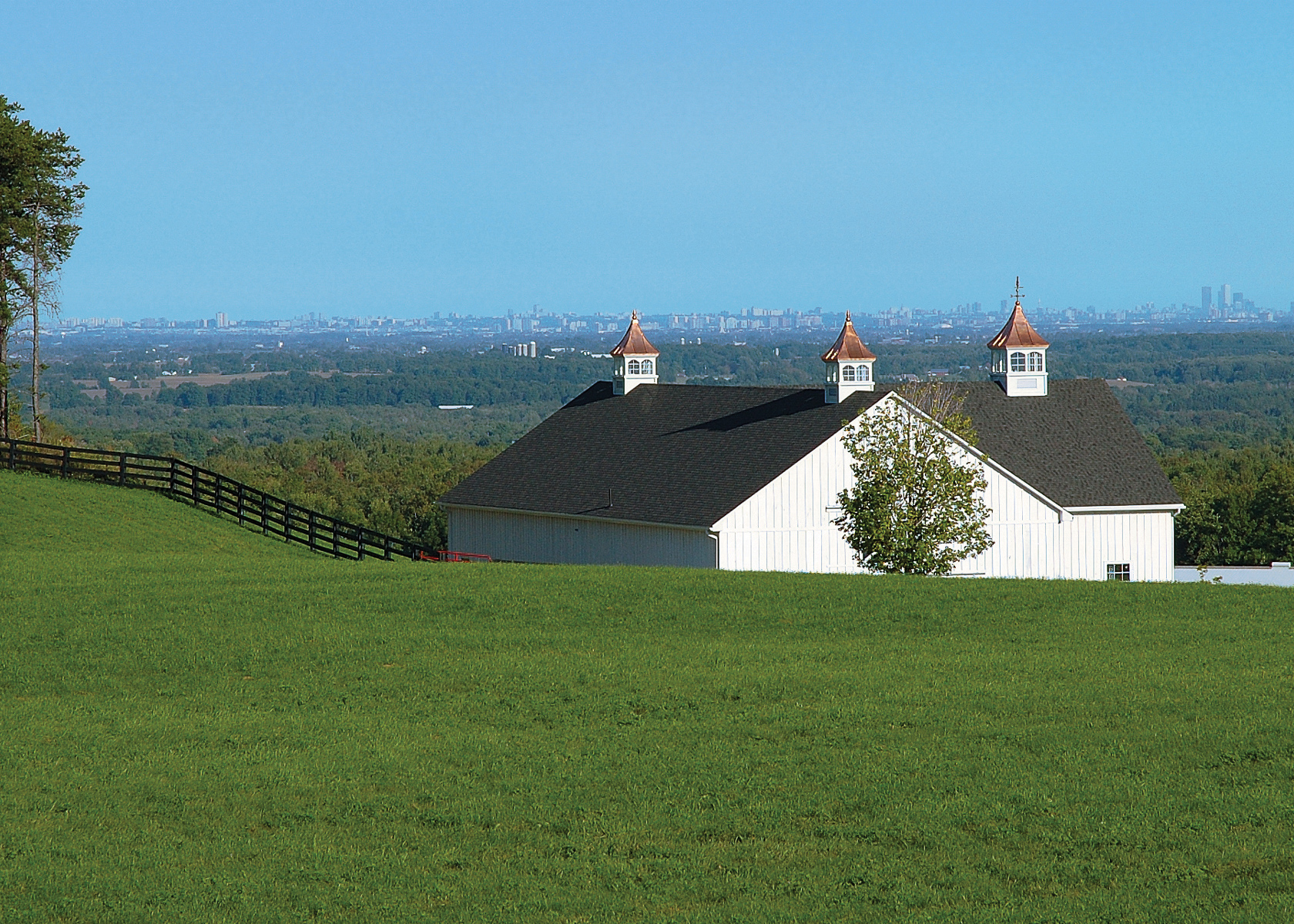 Posted on Wednesday, May 20, 2020 05:43 PM
Today the Town of Caledon announced changes within the organization to prepare for future growth, modernize services and better serve Caledon residents.
Changes include bringing Mark Sraga back into the role of Chief Building Official. Mark is returning to the Town after nearly a decade with the City of Toronto. Sylvia Kirkwood, formerly Manager of Policy and Sustainability at the Town, steps into the newly created role of Chief Planner. She will lead the restructuring within the Planning and Development...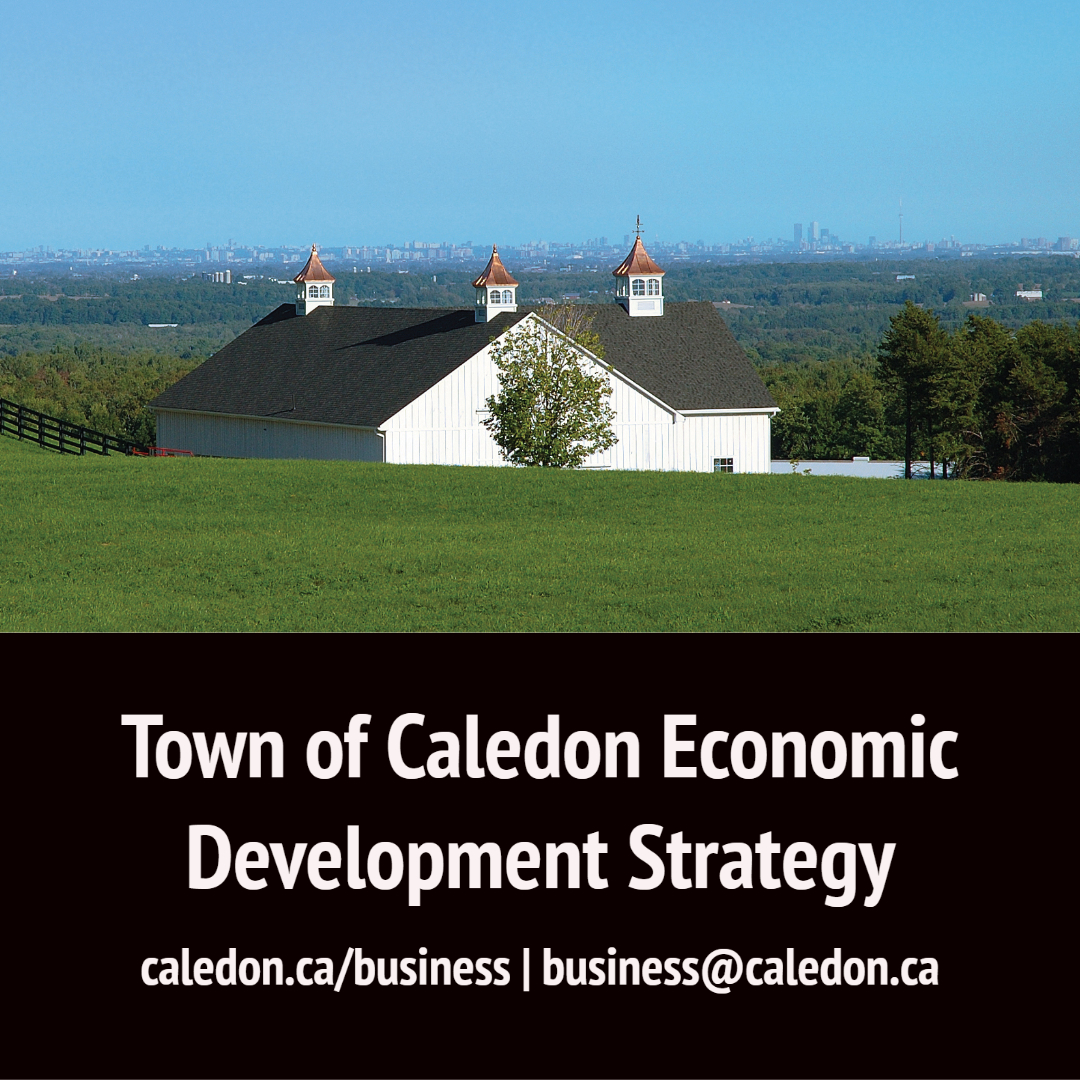 Posted on Tuesday, April 28, 2020 06:17 PM
The Town of Caledon has adopted a ten-year economic development strategy that focuses on creating a vibrant community and a strong business and entrepreneurial ecosystem while continuing to enhance the town's overall investment readiness.
"As we begin to turn our attention to COVID-19 recovery, now more than ever we need a solid foundation for our economic future," says Mayor Allan Thompson. "The strategy provides both short and long-term direction for the municipality as we look to recover...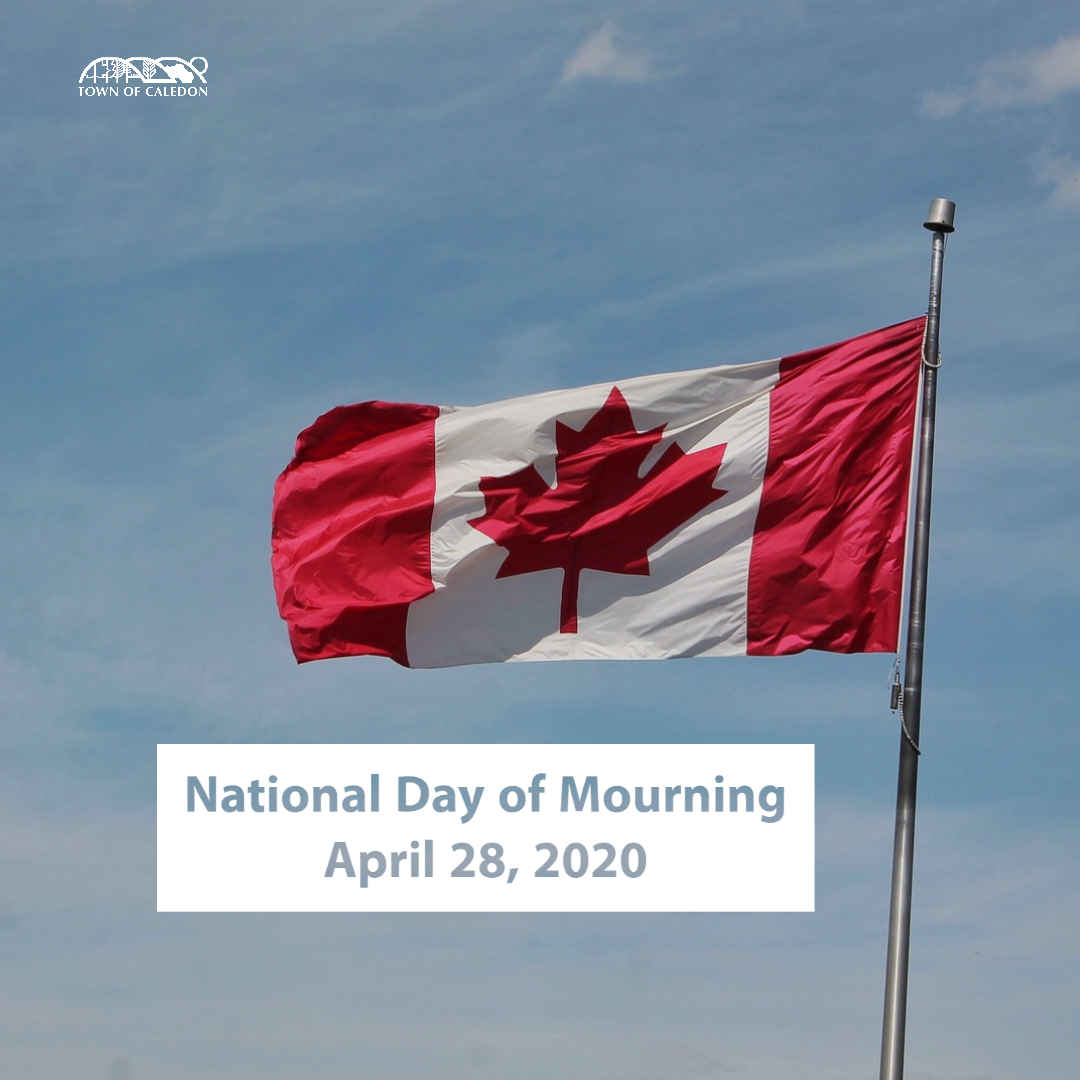 Posted on Monday, April 27, 2020 06:20 PM
In honour of the National Day of Mourning, the Town of Caledon Council and staff invite the public to pause and observe a moment of silence at 11:00 a.m. on Tuesday, April 28, 2020.
This important observance commemorates workers who have been killed, injured or suffered illness due to workplace related hazards and occupational exposures. Flags at the Town of Caledon will be lowered to half-mast to pay respect to those workers, their families and friends that have been affected by these workplace...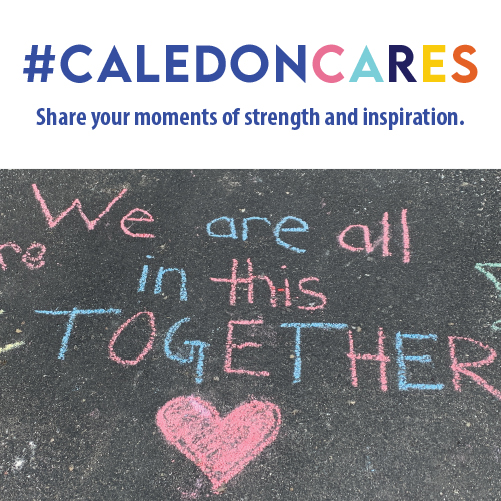 Posted on Tuesday, April 21, 2020 06:23 PM
The Town of Caledon is putting out a call to residents to share their stories of community heroes and connections, whether big or small, on their social media channels using the hashtag #CaledonCares.

"COVID-19 has affected all of us immensely," said Mayor Allan Thompson. "We are getting through it with help from our courageous frontline workers and the generosity of our neighbours, family and friends. "By sharing our #CaledonCares stories on social media we can further help support and inspire...