News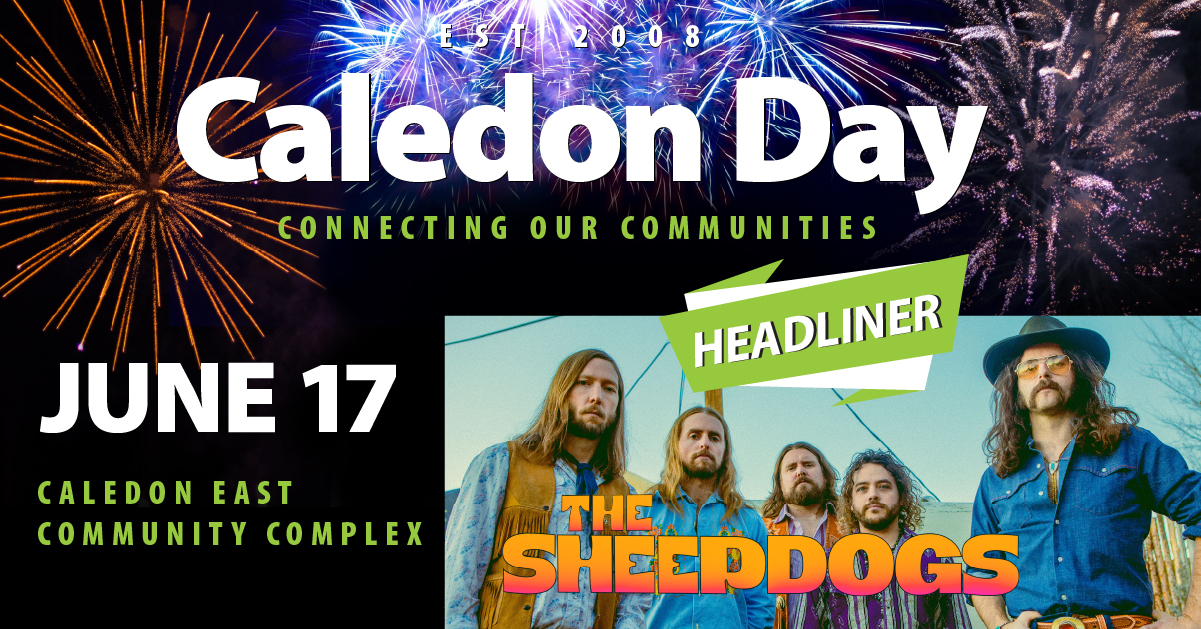 Posted on Thursday, January 26, 2023 01:32 PM
January 26, 2023 – After three long years, Caledon Day returns to its traditional time and place this coming Father's Day weekend! Connecting our communities since 2008 with free, family-friendly fun, Caledon Day will take place on Saturday, June 17, 2023 at the Caledon East Community Complex.
This year, Canada's very own rock band, The Sheepdogs, will headline the festivities, bringing their classic rock-influenced music to town. The four-time Juno Award winning rockers from Saskatoon will definitely...
Posted on Tuesday, January 24, 2023 11:19 AM
January 24, 2023— Today, Maninder Sidhu, Parliamentary Secretary to the Minister of Foreign Affairs and Member of Parliament for Brampton East, and Her Worship Annette Groves, Mayor of the Town of Caledon, announced federal funding of up to $7.7 million to revitalize the Old Bolton Fire Hall.
The fire hall will be converted to the Humber River Centre, a state-of-the-art multi-use community space that will be more sustainable and accessible. The facility will offer spaces for use by community groups...
Posted on Monday, January 23, 2023 12:49 PM
January 23, 2023 – The Town of Caledon has successfully prosecuted two illegal trucking companies resulting in a court order to cease operations at 6086 and 6186 Mayfield Road.
On January 18, 2023, the Ontario Superior Court of Justice found that 6086 Mayfield Inc. and 2652876 Ontario Inc. were using properties on Mayfield Road contrary to the Town's zoning and fill bylaws. The order prohibits 6086 Mayfield Inc. and 2652876 Ontario Inc. from continuing to illegally use their property as a trucking...
Posted on Friday, January 20, 2023 08:54 AM
January 20, 2023 – Caledon's elected officials are attending the annual Rural Ontario Municipal Association (ROMA) Conference taking place from January 22 to 24 to represent Caledon's interests.
From Bill 23 and infrastructure needs to climate change and public transit, Caledon's delegation will meet with provincial ministers and members of opposition parties to present issues and challenges that require provincial support.
"My Council colleagues and I look forward to representing Caledon at the...
Posted on Tuesday, January 17, 2023 07:57 PM
The Town of Caledon is responding to Bill 23, More Homes Built Faster Act, 2022, with immediate action items to address impacts of the Bill, and position Caledon for success. The Town is also asking the Province to further consult with municipalities and Indigenous communities before all parts of the Bill come into effect.
"There are many layers of changes under Bill 23 and we are carefully working through them and what they mean for Caledon's future growth," said Mayor Annette Groves. "Our concerns...