News
Posted on Thursday, May 19, 2022 01:59 PM
May 19, 2022 – The Town of Caledon, in partnership with the Toronto and Region Conservation Authority (TRCA), is excited to announce a new event this year called 'Celebrate Caledon' set for July 1, 2022 at Albion Hills Conservation Area.
This free community event brings together the best of the beloved Caledon Day and TRCA's Caledon Canada Day events. Newly named 'Celebrate Caledon' organizers say it will provide an opportunity to celebrate as a community again. The previous events were cancelled...
Posted on Monday, May 16, 2022 01:35 PM
Town of Caledon Victoria Day Closures
May 16, 2022 -- Happy and safe Victoria Day long weekend.
Please note Town of Caledon offices and non-emergency services including recreation, library and Provincial Offences Courts, in Orangeville and Caledon East, will be closed on Monday, May 23, 2022.
After-hours Emergencies
For after-hours emergencies such as downed trees on roads or flooding call the Region of Peel at 1-800-563-7881.
To report an urgent issue about a stray domestic animal (certain...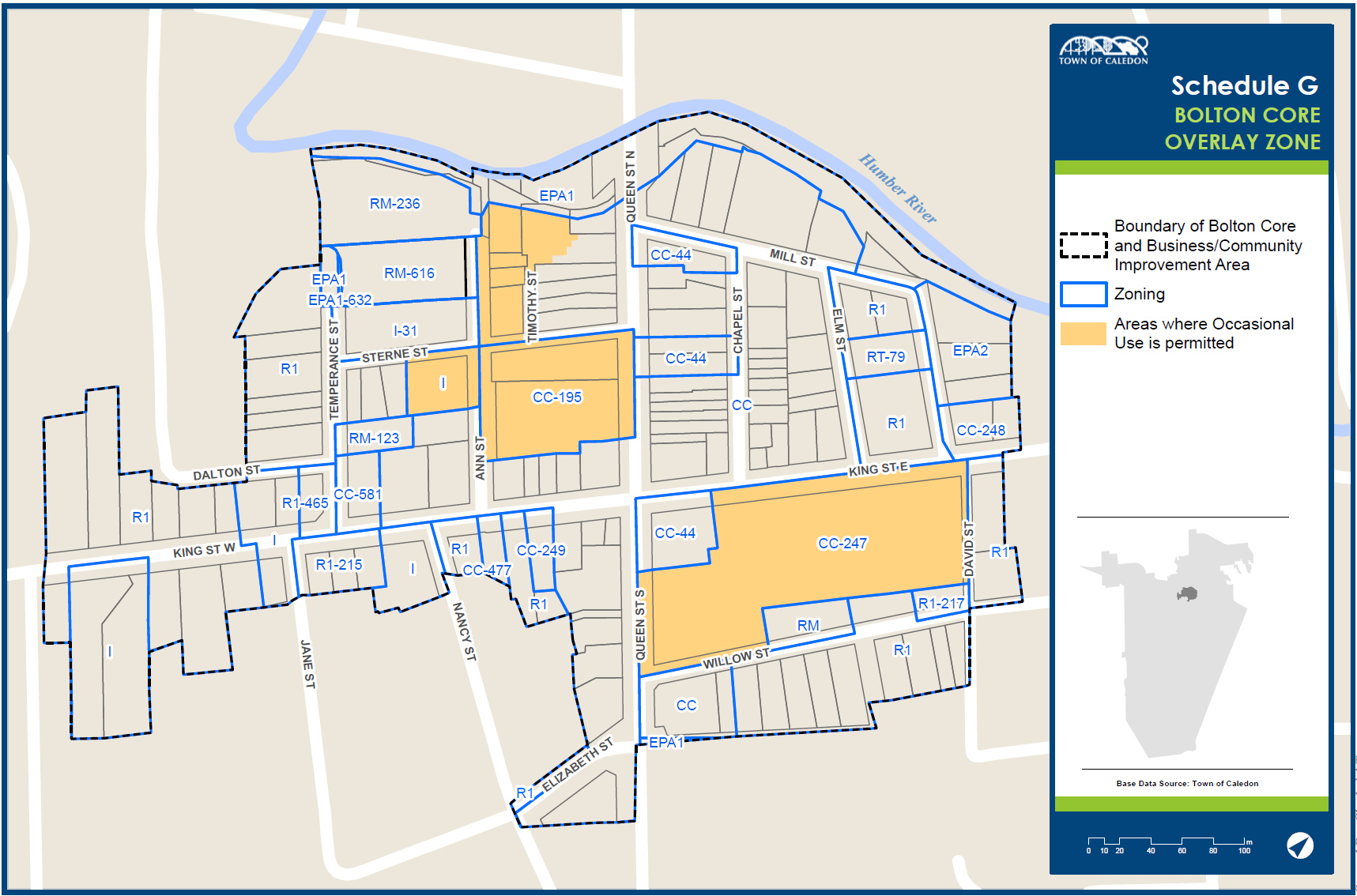 Posted on Wednesday, May 11, 2022 10:10 AM
A Public Meeting will be held to consider a proposed Zoning By-law Amendment. Your input and insight will inform and shape plans that meet the needs of our community.
The Town of Caledon is offering a hybrid meeting model offering many ways for you to engage with Council. To participate in-person or virtually, complete the participation form by registering here.
Meeting date: June 07, 2022 | Meeting start time: 7 p.m.
How to participate
Members of the public may participate...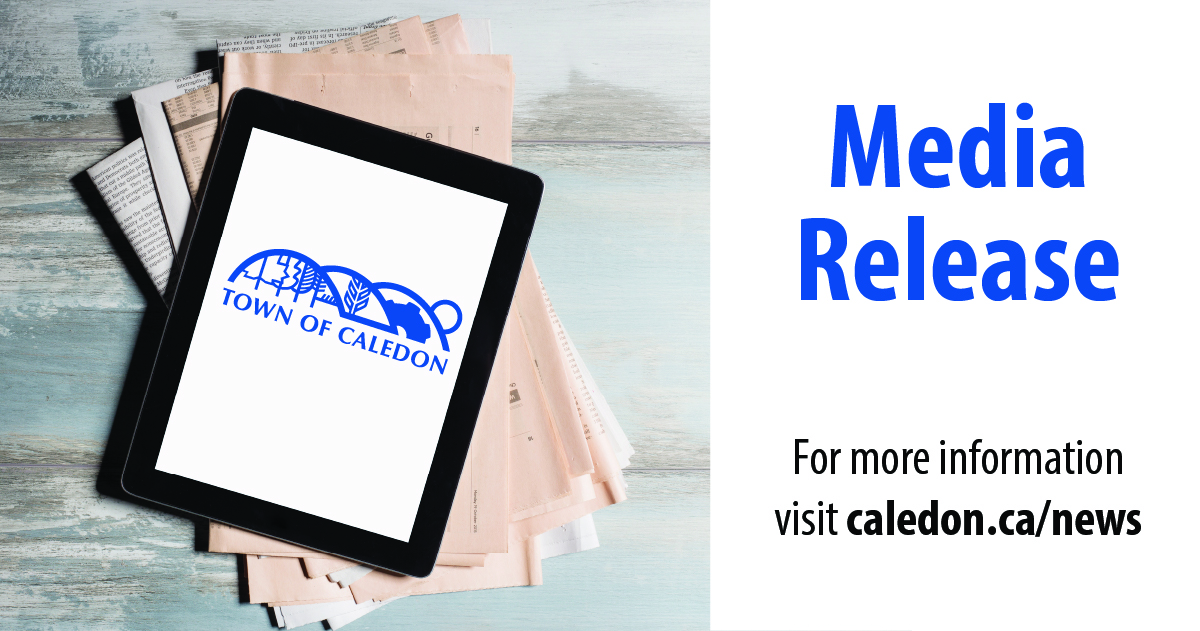 Posted on Thursday, April 28, 2022 01:57 PM
April 28, 2022 -- In honour of the National Day of Mourning, Town of Caledon Council, staff and members of the public today gathered at Town Hall to pause and observe a moment of silence at 12:45 p.m.
"The Day of Mourning is an opportunity not only to remember and honour workers who have lost their lives or been injured in workplace accidents," said Mayor Allan Thompson. "It is also an opportunity to remind ourselves of our enormous responsibility to make sure our workers get home safely...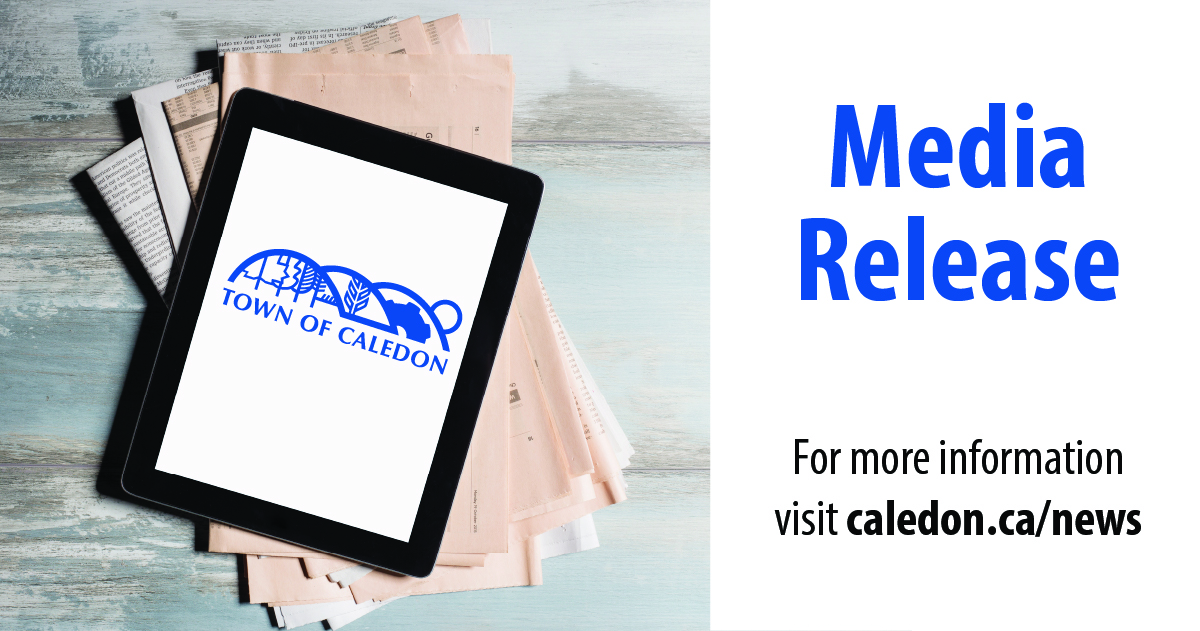 Posted on Wednesday, April 27, 2022 03:38 PM
April 27, 2022 – As the provincial election draws near, the Town of Caledon is lobbying the province on priority issues affecting Caledon residents and businesses; from broadband internet and affordable housing to public transit and climate change.
"We have invested time and effort to develop a good working relationship with the current government," said Mayor Allan Thompson. "The benefits have been significant, but there is still much work to be done, and we want to ensure that all the candidates...