News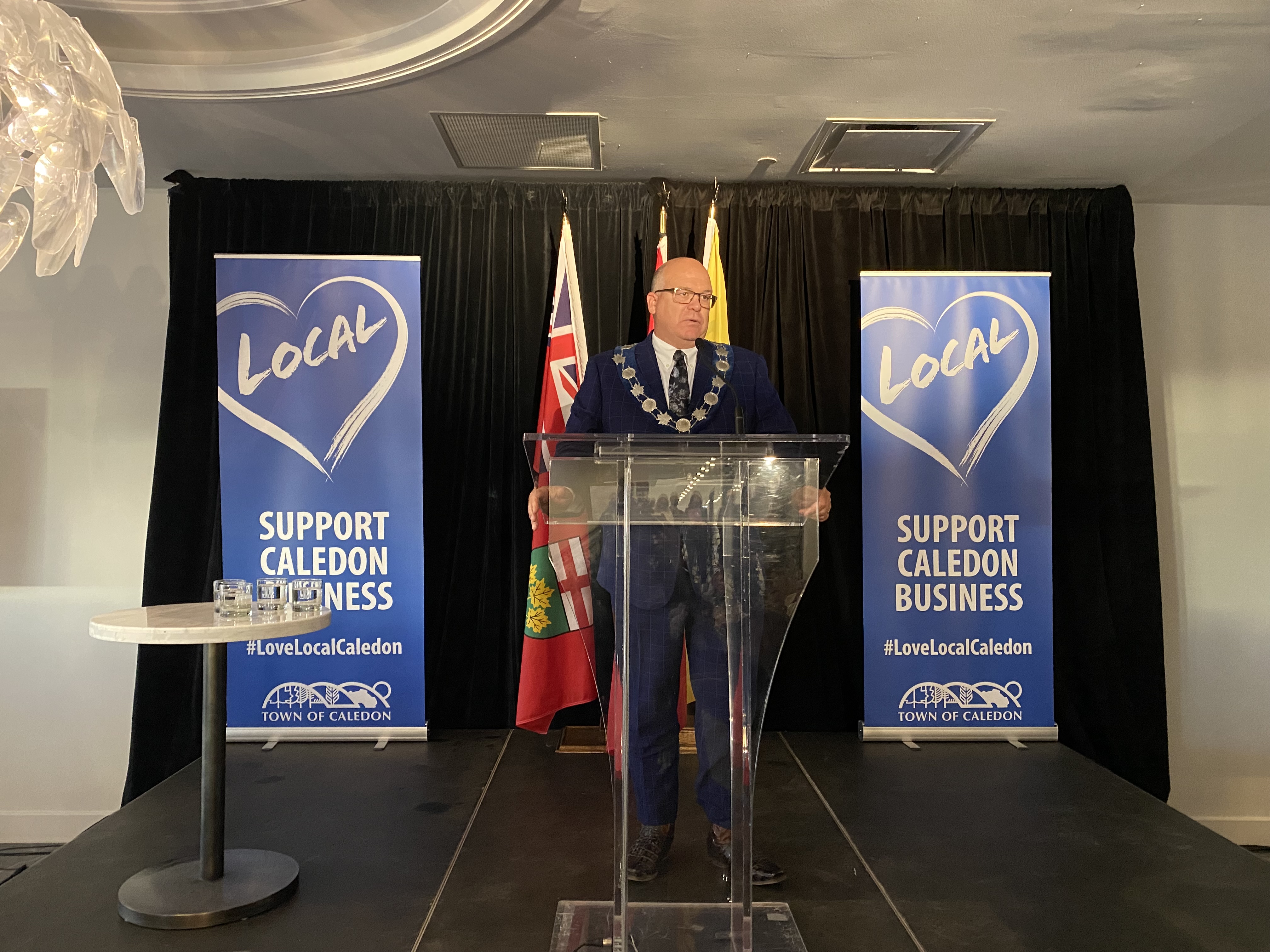 Posted on Friday, October 22, 2021 12:46 PM
October 22, 2021 – Premier Doug Ford delivered the keynote address this morning at Mayor Allan Thompson's annual fall business breakfast at Mount Alverno Luxury Resorts in Caledon.
"What better way to celebrate our small business community," said Mayor Allan Thompson. "A big thank you to Premier Ford for his continued support of Caledon, I truly believe we are poised to come back better, thanks in large part to the resilience of our small business community."
The breakfast is an opportunity...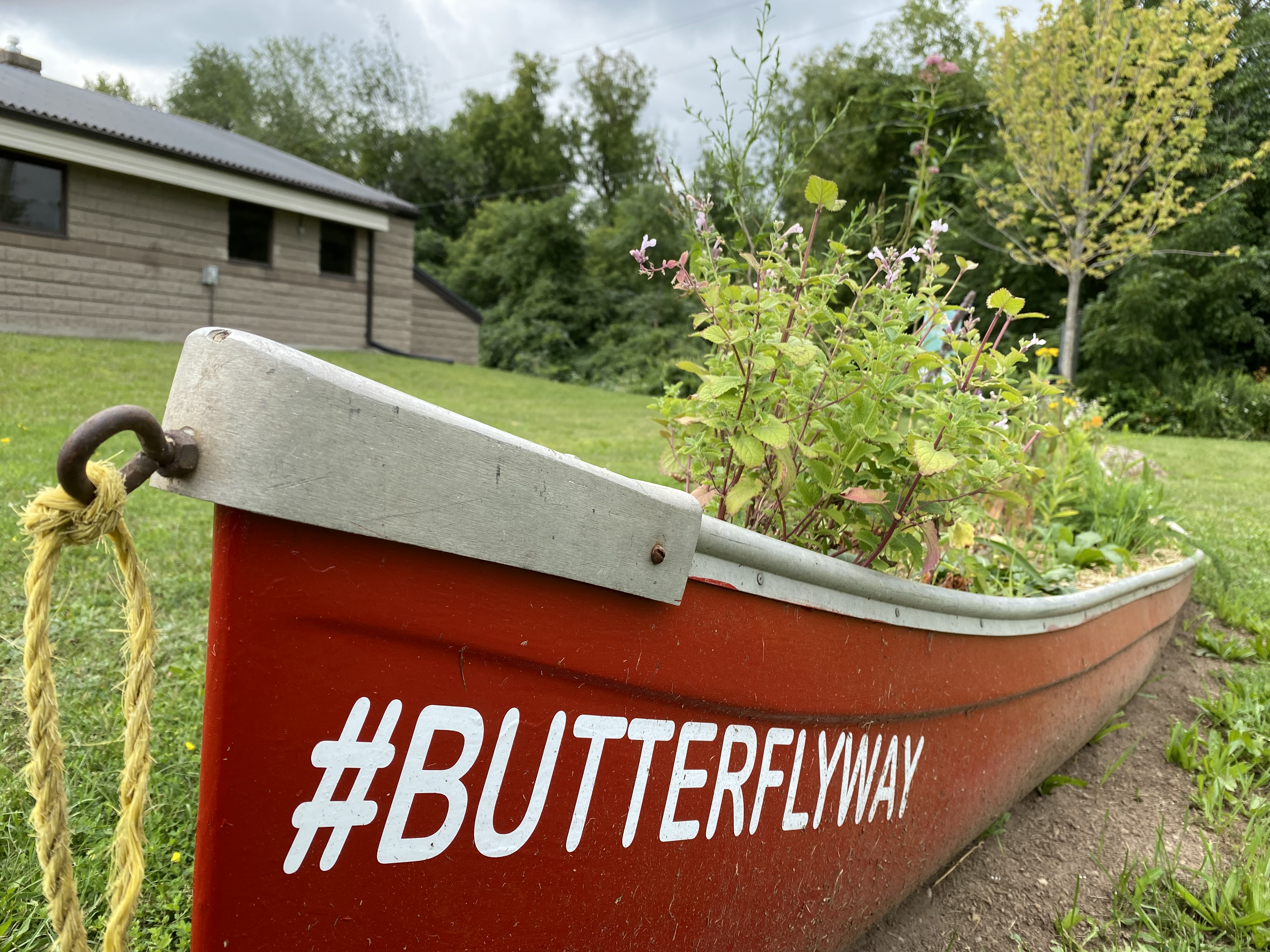 Posted on Friday, October 08, 2021 10:58 AM
October 8, 2021 -- The Town of Caledon is being recognized by the David Suzuki Foundation as a ButterflyWay community, thanks in large part to local volunteer efforts led by Bolton resident Janice Fisher. As a "Butterflyway Ranger," Janice mobilized residents in Bolton and across Caledon to plant pollinator-friendly gardens. She also worked with the Town to plant pollinator gardens – some in bright red canoes – at several Town facilities.
"I am so proud to recognize an outstanding...
Posted on Thursday, October 07, 2021 10:38 AM
October 7, 2021 -- Caledon Animal Services is pleased to announce the launch of a new online Lost and Found pet portal dedicated to helping residents reconnect with their lost pets. Residents who have lost (or found) a pet can easily input information into a database by filling out a questionnaire and uploading a photo.
"Pets are part of the family, so we want to do everything we can to make sure they get home safe," said Mayor Allan Thompson. "The new online Lost and Found Pet portal improves...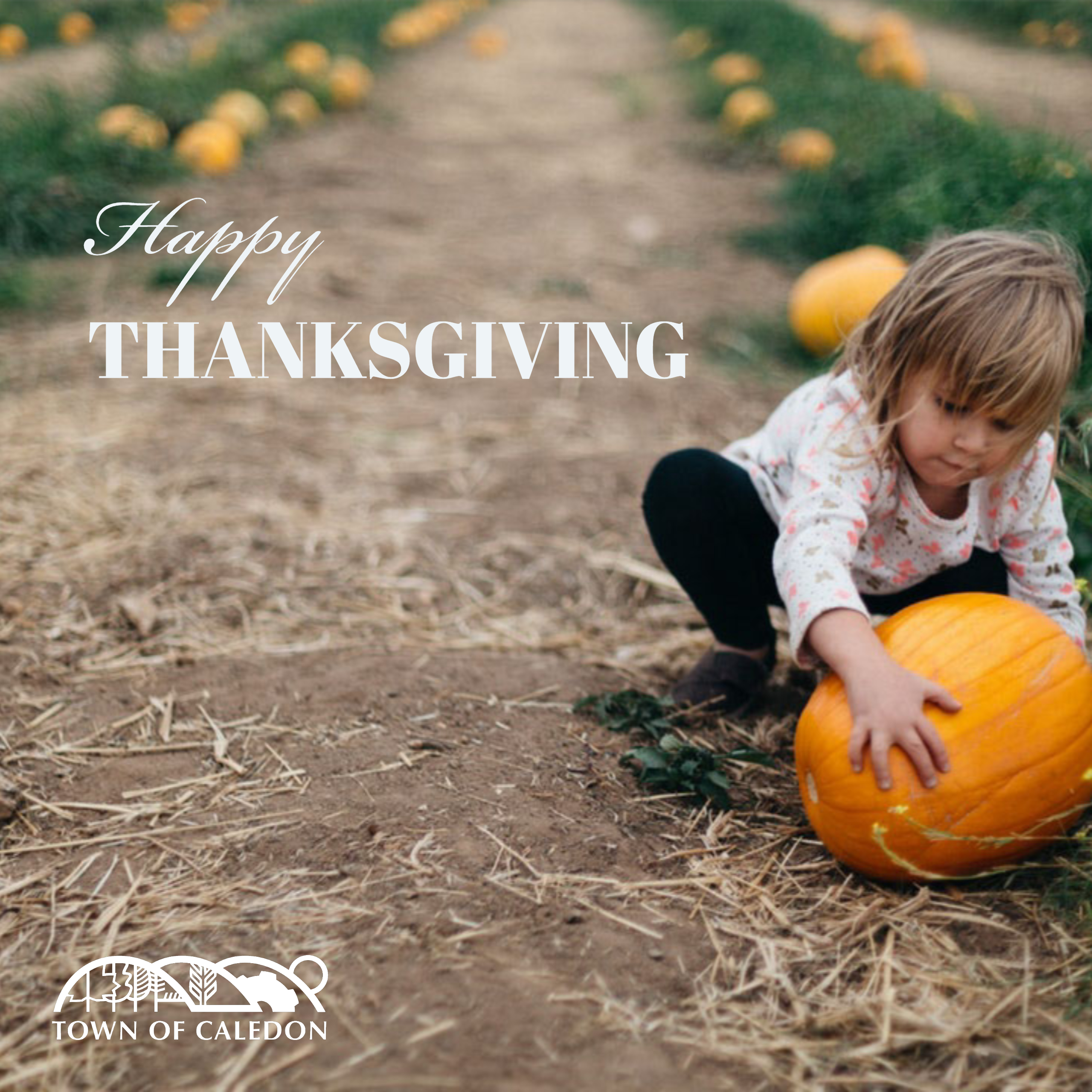 Posted on Wednesday, October 06, 2021 10:43 AM
October 6, 2021 -- On behalf of Mayor, Council and Town of Caledon staff, we wish you all a happy and safe Thanksgiving Day long weekend.
On Monday, October 11, 2021 Town of Caledon offices and non-emergency services, all recreation centres, all Caledon Public Library branches, and the Provincial Offences Courts in Orangeville and Caledon East will be closed.
Fall Colours Information
Caledon is fortunate to have many beautiful parks, trails and scenic areas. Please enjoy them safely: obey speed...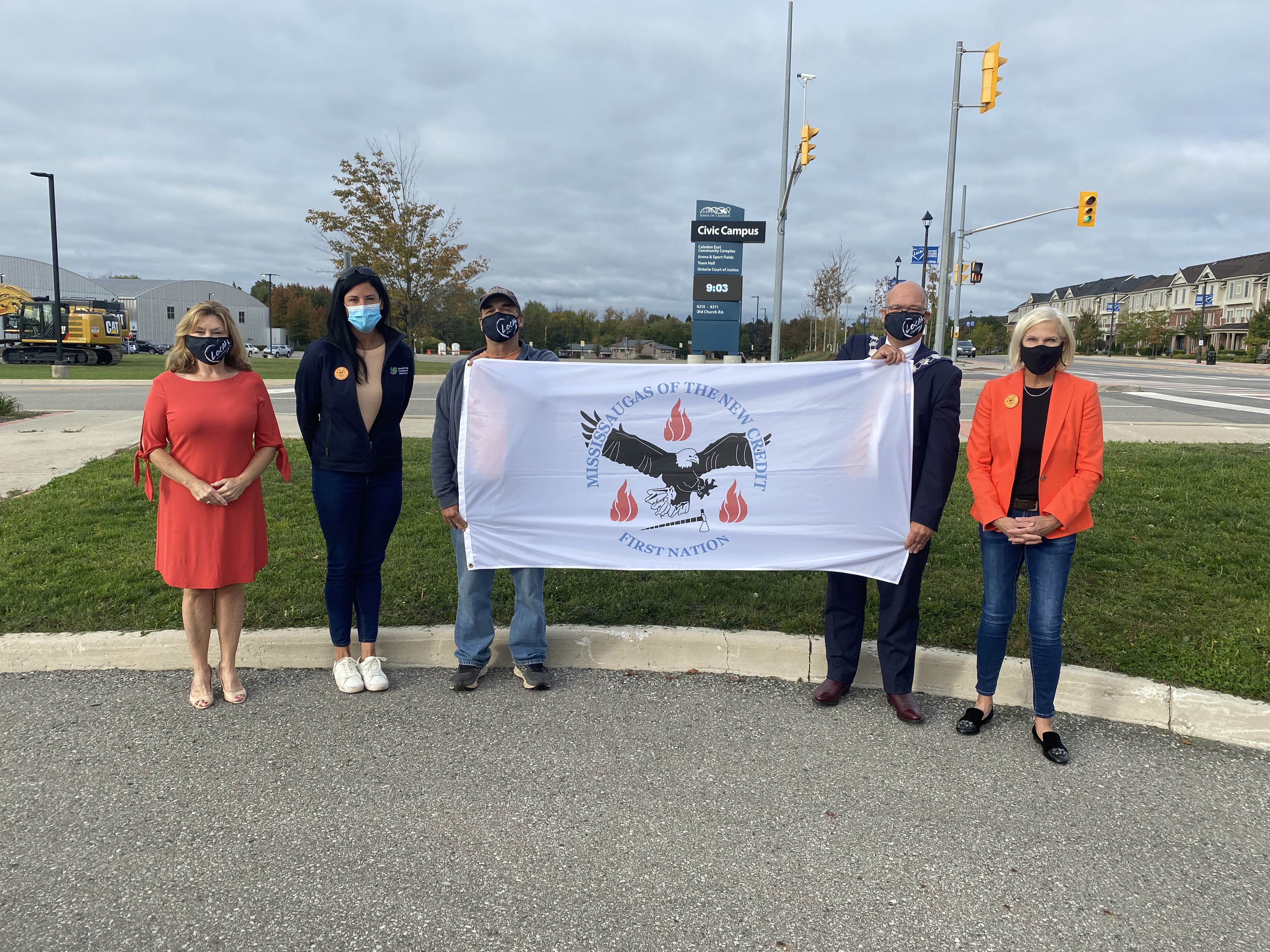 Posted on Thursday, September 30, 2021 10:27 AM
September 30, 2021 -- The Town of Caledon is proclaiming September 30, 2021 as National Truth and Reconciliation Day.
A flag-raising ceremony with Mayor and Council will mark the occasion, as well as the following initiatives meant to support Caledon's commitment to Indigenous people.
Mayor Allan Thompson released the following statement:
Here in the Town of Caledon we are marking the very first National Day for Truth and Reconciliation in a number of ways.
At our Town Council meeting...